Chesky JD414
Format: 24-bit/192kHz download
Music:











Sound:











Overall:










Not yet 30, Casey Abrams couples experience and virtuosity with youthful exuberance. Whether playing his double bass, or most often singing while playing it, Abrams combines disparate elements into a style that is uniquely his. There's a little jazz here, a little blues there, with pop and rock licks along the way. He can be reminiscent of a somewhat raspy Bob Seger ("Robot Lovers" and "Cougartown," both originals) or come up with sweet falsetto that harmonizes perfectly with his backup musicians, Jacob Scesney (saxophone, cajón) and Taylor Tesler (guitar), who, with Abrams, make up the Casey Abrams Trio.
On this album, Abrams sings and plays some jazz classics ("Georgia on My Mind," "Take the A Train"), a blues classic (the title song), and songs of his own ("Let's Make Out" and the sweet ballad "Moon Song"). On some of the more jazz-oriented songs, Abrams turns in some astonishing scat singing. The overall mood is playful and spontaneous, and it's a chance to hear musicians really enjoying their work.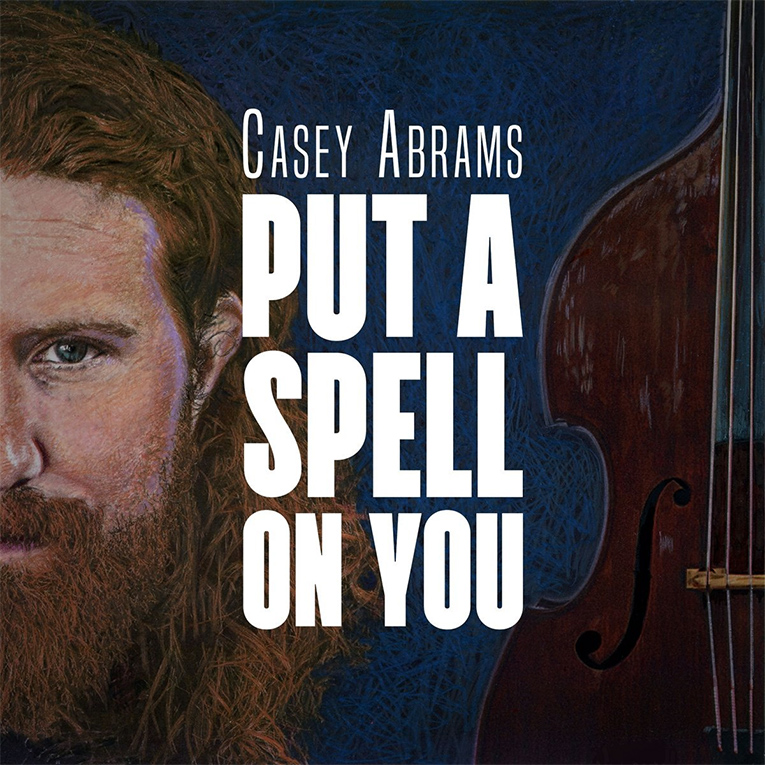 The Chesky binaural recordings I've reviewed so far were mostly about ambience. This one, recorded using the binaural technique (basically two mikes inside the ear canals of a dummy head) at the Hirsch Center, a decommissioned church in Brooklyn, is a bit different. It has the same wonderful sense of a large space as the others, but on this one the musicians play around with movement. Remember, the dummy head microphone remains absolutely still, so it's the musicians, rather than the engineers, who are responsible for moving things around. On this album, they seem to enjoy having that opportunity. Here, the movement sounds natural -- whereas on a conventional recording using close-miking on the voice and instruments, then panning the sounds from channel to channel to create a sense of movement, it would probably sound gimmicky.
There's a walking sax in "Robot Lovers" as Scesney circles the microphone 360 degrees. Because of the binaural recording method, if you listen with headphones you actually hear him circling around you. The best of all these surround effects takes aim at an idea so prevalent in pop music: if you can't write an ending, you just fade the song out. In Lowell Jordan's "Lost and Looking," the musicians all start heading to the back of the stage, getting farther and farther away. You could swear they're going out the door and into the street. Then surprise! They quietly end the song.
Lest I dwell too much on the nifty surround effects, let me say that all of the instruments have palpable presence and sound totally realistic. I'm a former bass player and can tell you that this recording nails what a double bass sounds like close-up. It doesn't get any more real than this.
So for something different and thoroughly entertaining, I highly recommend Put a Spell on You, which is also available on CD from Chesky Records. I'm already looking forward to a second album from Abrams and Chesky -- and hoping it'll put another spell on me.
. . . Rad Bennett
This email address is being protected from spambots. You need JavaScript enabled to view it.