Sound:











Value:











(Read about our ratings)
It's 2023 and I just bought a Walkman. A few weeks ago I laid out the challenges to listening to music while traveling internationally. Generally, and for most people, their phones will suffice. For a very small niche, there are a few issues with that. Namely, not having access to music without a data connection if you don't want to take up space on your phone. Enter portable media players, which were once colloquially called "iPods."
Apple stopped making iPods in 2022, but the category lives on in two fairly disparate categories. At one end of the price spectrum are no-name players of various capacities and dubious quality that litter the likes of Amazon and eBay. Of more interest to us are the ones aimed at the audiophile market. Several companies hit that niche. I decided to test the lower end of those waters, for reasons I'll discuss below, and bought myself a Sony NW-A306 ($349.99, all prices USD).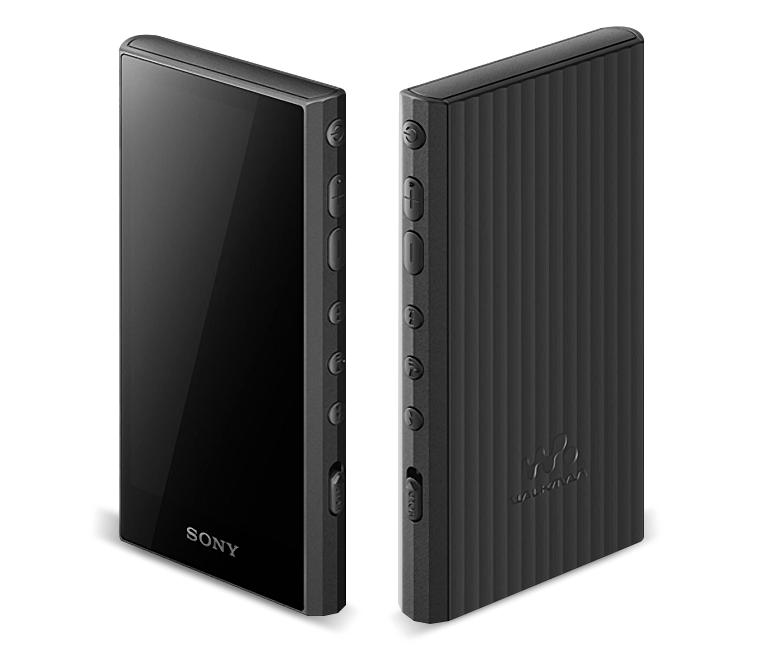 The NW-A306 has a lovely design featuring a diminutive aluminum frame. It plays back pretty much all audio file formats, including high-resolution FLAC files up to 24-bit/384kHz, and has a claimed 36-hour battery life. It runs on Android 12, so you can install pretty much any app you'd be able to install on an Android-based phone or tablet. It can decode MQA, and has aptX HD. It even has a headphone jack, and you can use it as a USB DAC when it's connected to your computer (theoretically). While the internal storage is only 32GB, there's a microSD card slot.
In the box
There's not much in the box: a USB-A-to-USB-C cable and the instruction manual. I was expecting a bit more flair than plain white cardboard. I appreciate Sony trying to reduce its carbon footprint by minimizing packaging and plastic, but for something that is unquestionably a luxury item, it would have been nice for the unboxing to be a bit more special. They could take a cue from Campfire Audio for how to do cool paper packaging.
Use
The A306 is significantly smaller than I was expecting, smaller than a deck of cards. All the photos make it seem far bigger than it actually is. It's smaller than an iPod Touch and maybe 40 percent of my Pixel 7's size. Generally, this is a good thing, letting it easily fit in any pocket. The aluminum body is great, as it doesn't feel delicate.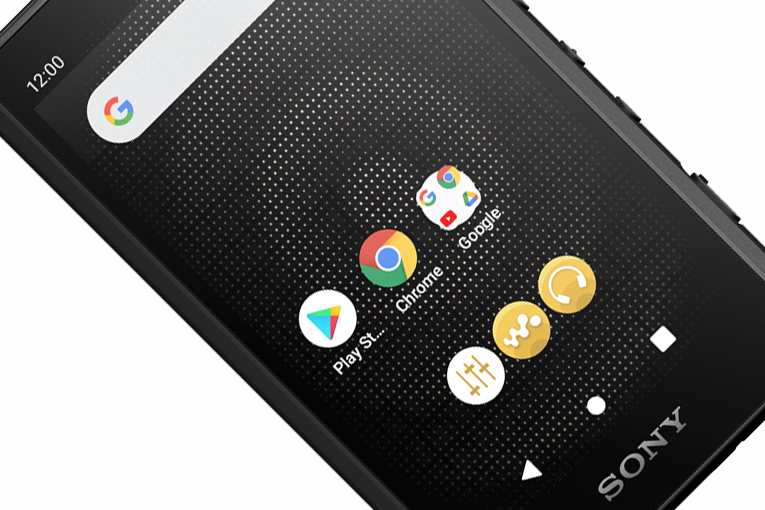 The setup process is very standard Android 12, which isn't a surprise. It's a little strange because Android thinks of the A306 as a phone, so there are some odd questions. Once the setup is complete, the main interface is typical Android. You can move apps around, download new ones, and so on. The screen size (3.6″/9.1cm diagonal) and resolution (1280×720) are occasionally an issue, making notifications hard to see and causing some menus to overlap. Not a huge deal, but not as seamless an experience as most modern phones.
It's also a little slow. I wouldn't call it sluggish, but if you're used to recent, top-end phones, things take a bit longer. Opening apps and switching between them take an extra moment. If you have an older or less expensive phone, it won't seem slow. The majority of my interaction was with the physical volume and track buttons on the side, so the touchscreen interface never bothered me. You're not (I hope) going to be using this like you use your phone, as in checking email and watching TikTok videos, so the speed probably won't be an issue. You could technically do these things, mind you. I even installed a mobile game I play, and it worked. The screen is so small, though, that I don't know why you'd want to use it in this way.
I wish I could tap the screen and have it wake up, even if just to skip through a few songs and see what they are without having to wait until they start playing. From a battery-life standpoint, having the screen activate only when you press the power button is good.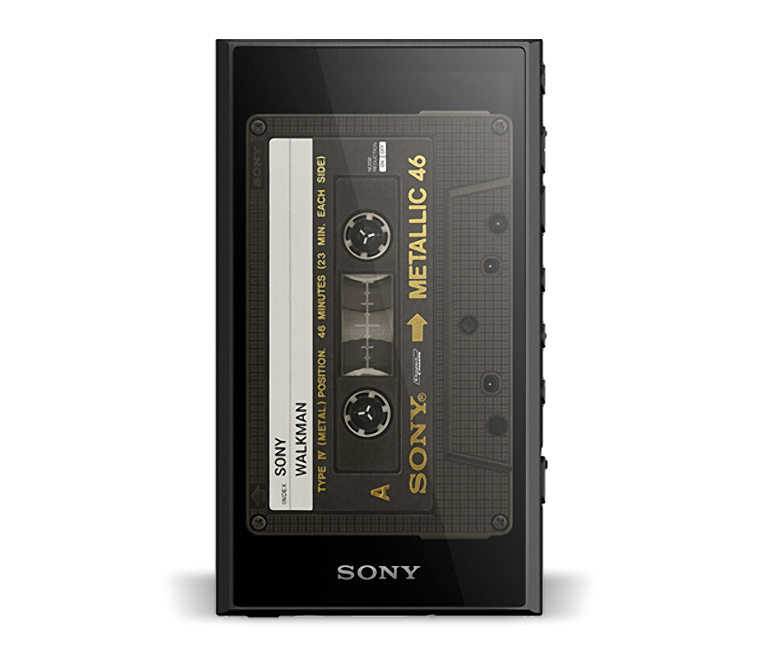 If you play songs via the internal player, i.e., not streaming, the screen saver is a cassette that slowly spins its reels. The name of the song is on the cassette, and changing tracks changes the colors and design of the cassette. It's delightfully retro. Amusingly, the entire Walkman is smaller than a cassette. I wish this screen saver worked with streaming apps too.
The 32GB storage is a bit misleading. Only about 18GB are available for music and downloads. I don't think this is a big deal, since microSD cards are cheap. I bought a name-brand 512GB card for $40 and spent the better part of an hour transferring all my audio files. Sony claims the A306 can handle up to 20,000 songs.
The biggest issue I've found, usability-wise, is the Bluetooth transmitter isn't great. Don't expect to leave the player on your desk while you walk around your house. If you have older Bluetooth headphones that don't have great range, pairing them with the A306 might give you issues.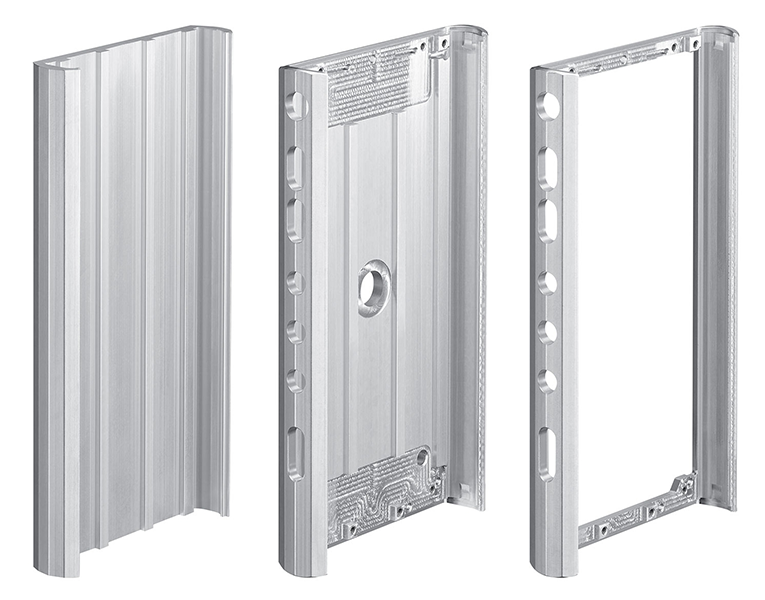 I couldn't get the A306 to work as a USB DAC. According to the manual, you need to download Sony's Music Center software and install the Sony USB driver. Pretty typical, so I did. Nope. Nada. Amusingly, the A300-series isn't listed in the software's own "Supported Devices" list. This isn't how I was expecting to use the A306, so it's not a big deal to me, but if you were considering it, it's something to keep in mind, as it might take some effort to get it running.
I was a little worried about some issues other people have reported online about the A306, but recent firmware updates have fixed the most vocalized problems (most notably, a lack of bass). Related, the audio settings contain a separate Media Volume, which makes apps outside of the media player app sound far quieter than they should. While you're in this menu, don't miss enabling High-Res streaming, and make sure AVLS (volume limit) is turned off.
Sound
I subscribe to the Brent Butterworth school of Bluetooth audio, in that Bluetooth itself isn't adding the compression issues some ascribe to the tech. If you don't agree, there's aptX HD support.
So sound-wise, it's down to the internal amp via the headphone jack. Overall, I was plenty satisfied with the volume and quality. It controlled the bass of a pair of Beyerdynamic T5 headphones quite well, and I heard smooth, natural treble. These headphones benefit from a decent amp, and they sounded far better than through more mundane sources like my desktop PC. Though in fairness, that's not hard.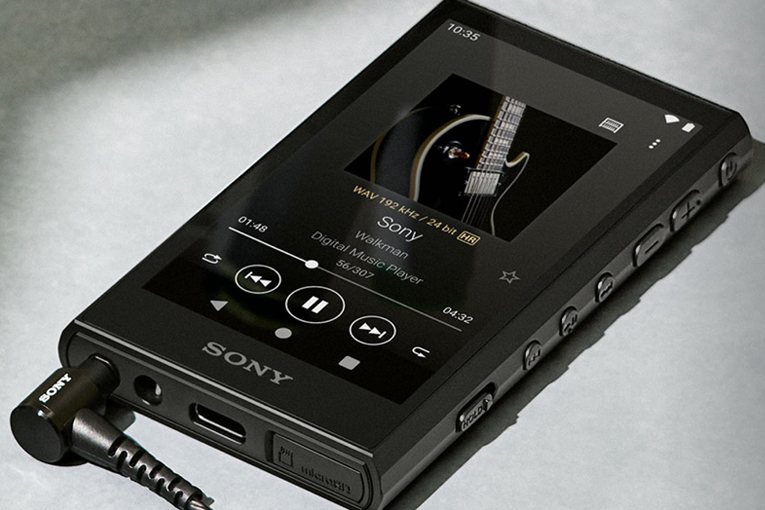 The T5s aren't particularly difficult to drive, so I swapped in some Audeze LCD-5s, which I'm working on for an upcoming review. These are huge planar-magnetic headphones, and while they will work with anything that has a headphone jack, they certainly deserve a serious amp. The A306 drove them to a respectable listening volume with the heavy beats of Carly Rae Jepsen's "Beach House" (The Loneliest Time, 24-bit/48kHz FLAC, Silent Records / Qobuz). I definitely wanted a bit more volume, to be honest, but they had the big sound you'd hope you'd hear in headphones like this.
As a "what if you had nothing?" baseline, the same song via the headphone jack on my PC was slightly quieter and lacked any of the intensity or power a bass-heavy track like this should have.
Comparison
Personally, I don't expect to use the NW-A306 for the quality of its analog output. It's a convenience device for me, and for more critical listening I have a portable iFi Audio hip-dac2. As you'd hope from an actual amp, you can get significantly more volume out of the hip-dac2 with the LCD-5s. The sound was more immediate and fuller through the hip-dac2. I wasn't expecting a tiny multi-purpose device like the A306 to compete with something designed to power headphones.
Next, I connected a USB-C-to-3.5mm dongle to my Pixel 7. This is as direct a comparison as I could figure, since this is literally how I listen to music in most places, sometimes with wired earbuds, other times with Bluetooth. Volume-wise, this was about the same as the A306, perhaps very slightly louder. I don't think there's anything nefarious going on, as some internet commenters seem to think. I think it's just not a super powerful amp. It sounds good, for sure, but I doubt it was designed with difficult-to-drive headphones in mind.
To that end, I switched to the B&W C5 S2 wired earbuds, something far closer to what I think will be typically used with a portable player. With these I could easily get volume that was uncomfortably loud. Loud enough to cause hearing damage long-term, if that's what you want for some reason. The C5s sounded better powered by the A306 than by my Pixel 7. There was less harshness in the treble and more controlled bass. It wasn't by a huge amount, though.
If you really want to go nuts, you can connect the hip-dac2 to the NW-A306 via USB. At this point you're well beyond "easily portable," but it does work, so technically you could do it.
Conclusion
The niche for a digital media player in 2023 is almost absurdly small. I can't imagine how few of these Sony plans to sell. But I'm glad they are. It's adorable. Sure, I wish it was a little faster, and I have a few minor complaints about the interface, but overall I'm quite pleased with my $350 toy. I wanted an iPod replacement, and this is that and more. It's got my entire music collection on it, plus downloaded tracks from Spotify, Tidal, and Qobuz, all in the highest quality available. I can listen to countless hours of audio, offline, without taking up space on my phone. This is exactly what I was looking for. The fact that it sounds good with wired headphones is an added bonus, but not strictly necessary for how I intend to use it.
It is not, despite Sony's marketing, something that could be considered a headphone amp. It has that ability, and perhaps has slightly better innards than your average phone, but this device is definitely more in the "phone" category, not the "portable headphone amp" category, and it should be considered as such. Or to put it another way, it's a phone, minus the phone bits, plus some audiophile leanings. It's not a headphone amp-DAC with a screen.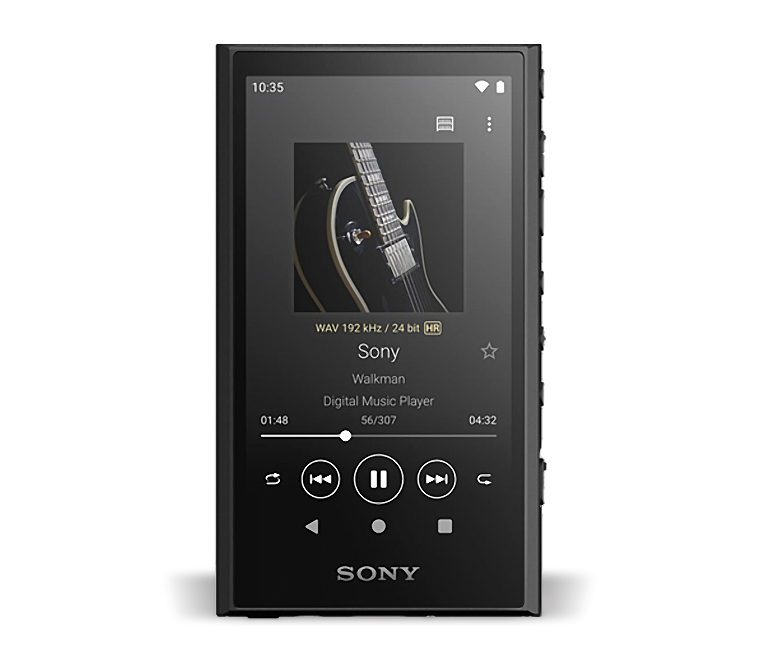 Do I recommend it? Are you a weirdo like me? If you've read this far, I suspect you are. Welcome! Meetings are on Thursdays. There's pie. If you fit the very specific use cases I laid out at the start, hold your freak flag high and get a portable media player. Should you get this portable media player? Well, that's harder to say. Honestly, this is a huge category I'm just entering. There are countless no-name Android-based players on Amazon. Are any of them any good, or good enough at a fraction of the Sony's price? I don't know. I can't imagine any of them have the Sony's slick design and decent hardware. There are also the far more expensive models, Sony's own $900 NW-ZX707 or the many Astell&Kern options. I feel like those fit a different, even smaller niche. They have their place, but I was looking for something portable, and I absolutely don't want another ~$1000 device on my person while traveling.
The question I had going into this was whether the NW-A306 would be better than my 6th-generation iPod Touch. Unquestionably yes, but that's an easy win. That iPod is trash. So really, the question is whether I got a device that was worth the money and will be useful to me going forward. Yes. I'm going to enjoy using this little weirdo.
. . . Geoffrey Morrison
This email address is being protected from spambots. You need JavaScript enabled to view it.
Associated Equipment
Smartphone: Google Pixel 7.
PC: iBuyPower Windows 10.
Amplifier: iFi Audio hip-dac2.
Sony NW-A306 Portable Media Player
Price: $349.99.
Warranty: One year.
Sony Electronics
16530 Via Esprillo
San Diego, CA 92127
Phone: (800) 646-SONY
Website: www.sony.com