Sound:











Value:











(Read about our ratings)
Measurements can be found by clicking this link.
We tend to think of Grado as a maker of high-end headphones (and phono cartridges), but for decades, the company has offered great-sounding, inexpensive models such as the $99 (all prices USD) SR80e open-back headphones, which often win comparison tests in mainstream publications. So I wasn't too surprised to see Grado launch a true wireless model, the GT220 earphones. But while the GT220s ($259) are clearly aimed at a broader demographic than most of Grado's products, they're designed with the intent of delivering the same distinctive listening experience that Grado fans love—and that some headphone enthusiasts don't love.
Grados are revered for clear mids and treble, but they're often criticized for lacking bass. However, it's hard to say whether a product really has clearer mids and treble when its bass is attenuated, because treblier products tend to give the impression of added detail, even if there's no actual added detail. (Put on a set of headphones you like and use your phone's EQ to roll off the bass below about 150Hz, and you'll see what I mean.) This is one of the reasons many enthusiasts love Grado headphones, as well as other audio products that have a trebly sound.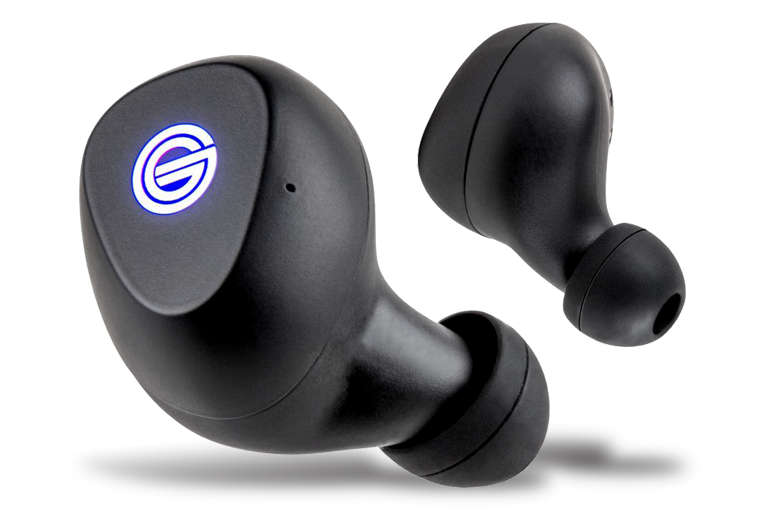 Like almost all true wireless earphones—and like the two passive earphones Grado sells—the GT220s use a single dynamic driver per ear, which leads the skeptic in me to think, "Yeah, they ain't all that special." But a closer look reveals there is something different going on: the GT220s have a long, relatively slim soundtube in each earpiece that fits deeper into the ear canal than most true wireless earphones do. I can't speculate what the sonic implications of this are, because I don't know what the internals of the GT220s look like, but as we'll see, there are advantages to this design.
Grado also includes the aptX and AAC codecs—the importance of which is, in my opinion, overstated. Although if you use Apple Music (and thus AAC) with an iOS product, that means you'll eliminate the steps of encoding the sound into and out of the Bluetooth SBC codec, and that could produce a subtly audible improvement.
The GT220s include a charging case that charges via USB-C or through a wireless (inductive) charger.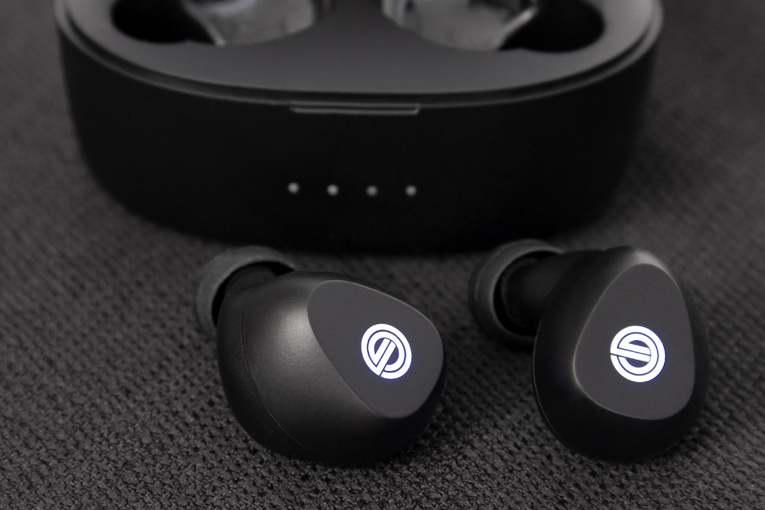 In the box
The package includes the earphones, silicone tips in three sizes, the charging case, and a USB-C charging cable.
Use
Regular readers of SoundStage! Solo may remember that I'm often frustrated by some earphone manufacturers' failure to include sufficiently large eartips to seal in my ear canals, which an audiologist told me are about 10% larger than average for an American male. I thought that might be the case with the GT220s, because the largest tips they include are about the diameter of the medium-sized tips most earphones include. But the long soundtubes and the "twist to fit" design (similar to what we see in Jabra's well-reviewed true wireless earphones) gave me what seemed like a pretty good seal even with these midsized tips. They fit securely enough in my ears to stay put during moderately strenuous hiking, and despite their rather invasive fit, they never felt uncomfortable. However, my colleague Lauren Dragan, who is the headphone editor at Wirecutter, told me she couldn't get a good fit no matter which eartips she used, so those with medium to small ear canals should buy from an outlet with a generous return policy.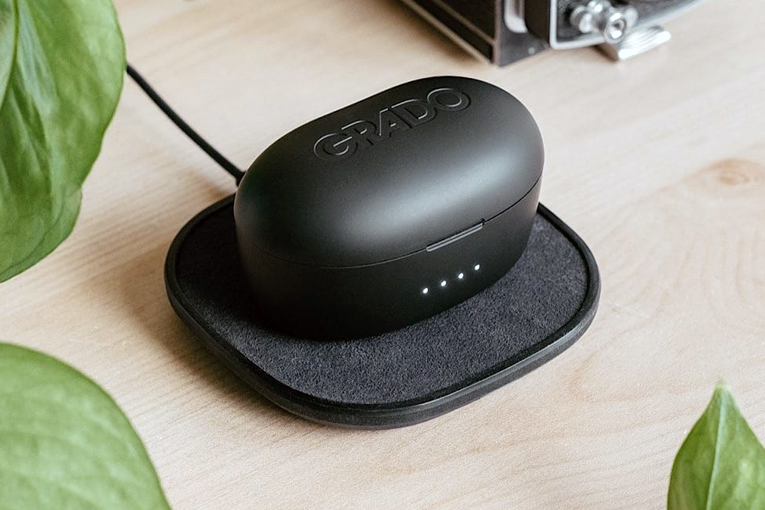 The Bluetooth connection with my Samsung Galaxy S10 phone was dicey. Sometimes only one earphone would connect, and I had to put the malfunctioning one back in the case and then remove it again. Also, when I was walking while wearing the GT220s, I had to be careful to put my phone upright in my left pants pocket. Otherwise, I got lots of dropouts. These are the kinds of problems I had with most true wireless earphones a couple of years ago, but most modern models perform better in this regard.
The touch-sensitive capacitive controls worked dependably for me. You can adjust volume by holding a finger against the left earpiece (for volume up) or the right earpiece (for volume down), do pause/start by tapping the right earpiece once, and skip to the next track by tapping the right earpiece twice.
Sound
After giving the GT220s my usual ten-hour break-in, I listened to them casually for a few weeks. Grado claims that the GT220s are tuned for the company's "signature sound," but I was skeptical, considering that they're made in China rather than in Grado's Brooklyn factory, and that they use a tiny dynamic driver in a closed-back configuration—a far cry from the large, open-back, dynamic headphones that established the Grado sound. Yet it was obvious to me on first (and second and third and zillionth) listen that the GT220s really do have the Grado signature sound—clear and mostly neutral-sounding mids and highs, with moderately attenuated bass.
To me, it's always a wonderful thing when a new Steve Earle side comes out, so I was thrilled to see J.T. (24-bit/96kHz FLAC, New West Records / Qobuz) appear on my Qobuz app—although sad to learn that the album is a tribute to Earle's recently deceased songwriter son, Justin Townes Earle. I could hear the Grado sound right away in the opening track, "I Don't Care"—Earle's voice was prominent and clear, as was the mandolin and the acoustic guitar. There's a bass instrument of some sort on this track, but I couldn't hear it clearly, and it seemed to be down about 6 to 10dB below where I'd expect it to be in the mix.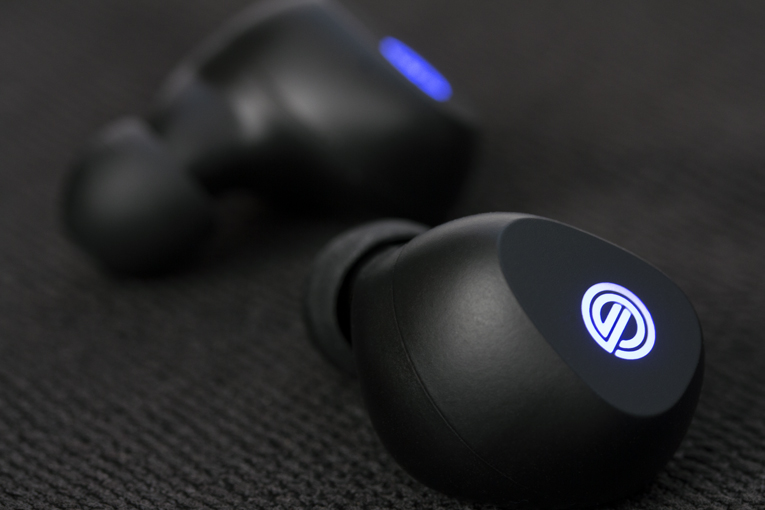 The next track, "Ain't Glad I'm Leaving," showed that the GT220s do have reasonable deep bass extension—I could hear the deepest bass notes very clearly—but the lows were way down in level from where they'd be with most audio systems, and certainly from where they'd be on a typical acoustic country gig, where all the instruments are miked and mixed to sound their best. But other than the general thinness of the sound, I had no complaints, and I found myself quickly getting used to the GT220s' tonal balance.
I'm not sure how I missed German jazz organist Barbara Dennerlein all these years, and I can't remember how I discovered her, but she has great chops, a unique sound on the Hammond organ, and a huge discography of solid albums dating back to the 1980s. One album I'm particularly digging is Take Off! (16/44.1 WAV, Verve/Qobuz), which kicks off with the straight-ahead blues tune "Victory Blues." I loved the way this tune sounded through the GT220s, in particular because the interaction between the vibraphone, organ, and guitar was so easy to distinguish. That said, I didn't get much sense of Dennerlein's bass pedal work unless I pushed the GT220s firmly into my ear canals, which seemed to boost the bass by about 3dB—and even then, the mix still sounded a little thin.
I seriously doubt any Grado fan ever said, "I'm not sold yet. I wanna hear how these sound with hip-hop!" But I can't know what my readers might listen to, so just to be certain, I put on the recent "Drankin N Smokin," by Future and Lil Uzi Vert (Pluto x Baby Pluto, 320kbps Ogg Vorbis, Epic/Atlantic/Spotify). There's no question that the vocals and the Roland TR-808 drum machine hi-hat chatter (which music production guru Rick Beato refers to as "cicadas") sounded unusually clear, but that's because there wasn't much bass fighting for attention with the mids and treble. Imagine a band whose bass player didn't show up, forcing the guitar player to play the bass lines on their bottom two strings, through a little amp with a 6.5″ speaker, and you'll have an idea of what the GT220s sounded like on this tune.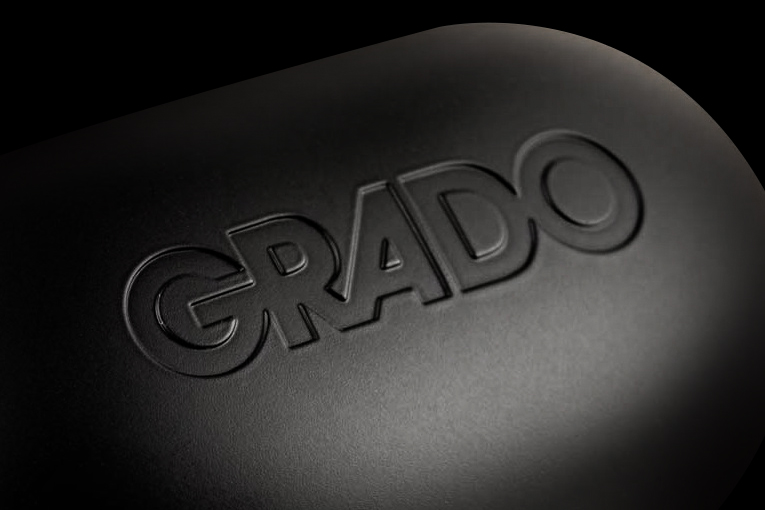 Although I was pretty confident I had a good handle on the GT220s' sound, just to be sure, I put on something more familiar—Diana Krall's This Dream of You (24/44.1 FLAC, Verve/Qobuz). The GT220s pushed Krall's vocals and Anthony Wilson's guitar in "Autumn in New York" to the front of the mix, but Christian McBride's double bass was nearly buried behind the vocals and strings; with the lows so attenuated, it almost sounded like McBride was playing pizzicato on a cello. I liked everything about the way the GT220s portrayed this tune, except that I couldn't hear McBride, and I figure if someone hires one of jazz's most accomplished (and, I imagine, pricey) bassists, I should probably be able to hear him clearly.
Comparison
I compared the GT220s with a couple of other true wireless earphones I had on hand—the universally acclaimed Jabra Elite Active 65t's and the new Philips 8000-series TAT8505s. I also pulled out my trusty (and to my ears, neutral-sounding) JVC HA-FW01 passive earphones, which I connected straight to my Samsung phone.
On the time-worn but indispensable classic "Fast Car" by Tracy Chapman (Tracy Chapman, 16/44.1 WAV, Epic/Qobuz), the GT220s sounded pretty great. The voice seemed a little accentuated, like there was a subtle, broad boost between about 2 and 5kHz—but I'd hesitate to call that a "coloration" because it's a decision that a prudent mixing engineer might well make. The bass, while well-defined, was low in level. The vocals sounded slightly crispy through the GT220s, but I'd guess that's a subjective effect caused by their attenuated bass level rather than an actual flaw in the midrange and treble response.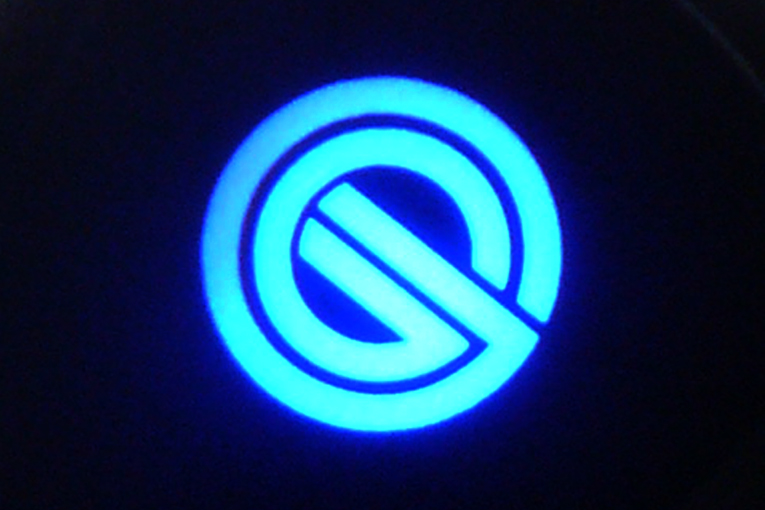 And that suspicion was confirmed when I put in the Philips TAT8505s, which, while they had an ample and more natural balance of bass to treble, made the vocals and snare drum sound even crispier. I preferred the overall tonal balance to that of the GT220s, but the TAT8505s were no match for the GT220s when it came to midrange and treble clarity and neutrality. Compared with either the GT220s or the TAT8505s, the Jabras sounded dull and uninvolving; in my experience, the Elite Active 65t's really need mid boosting and slight bass attenuation from the EQ in Jabra's app to sound good.
The passive JVC HA-FW01s gave me better sound than any of the wireless models—a little bassier than I prefer, but with the most natural-sounding vocals. But the GT220s were the best overall of the wireless models.
Conclusion
The GT220s are exactly the true wireless earphones that Grado fans would want, with a tonal balance that closely mimics the sound of Grado's open-back headphones. I found them comfortable, despite my misgivings about shoving things deep into my ear canals, and other than occasionally glitchy Bluetooth connections (which could always be solved through careful positioning of my phone), I found no ergonomic issues to complain about. It's not the sound I'd want to listen to every day, but it's a sound I'm sure a lot of audio enthusiasts will love—and because the only real coloration is reduced bass, and anyone buying these will be specifically looking for that, who am I to argue?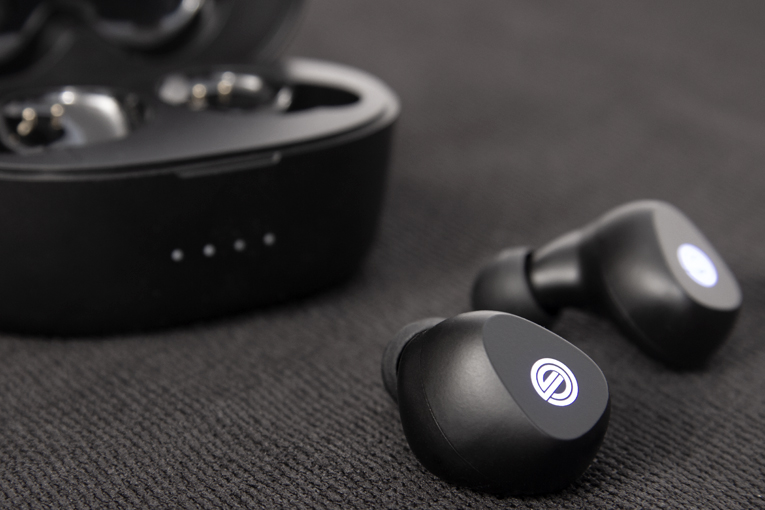 Grado probably could have had a hit if it just bought some generic true wireless design, slapped its logo on it, and turned the bass down a bit in the DSP. But it appears to me that the company put a lot of work and thought into making this product something its customers would love, and in my view, it succeeded 100%.
. . . Brent Butterworth
This email address is being protected from spambots. You need JavaScript enabled to view it.
Associated Equipment
Smartphone: Samsung Galaxy S10
Tablet: Apple iPad (5th generation)
Grado GT220 True Wireless Earphones
Price: $259 USD.
Warranty: One year.
Grado Labs
4614 7th Ave.
Brooklyn, NY 11220
Phone: (718) 435-5340
Website: www.gradolabs.com