Sound:











Value:











(Read about our ratings)
Recently, Status Audio began a marketing campaign where it seemed to poke fun at itself by highlighting what people have said about the shape and overall design of its earbuds. I can't decide if the brand is cleverly "owning" the weirdness, attempting to dodge criticism by pointing it out ahead of time, or Streisand effecting something that maybe people wouldn't have paid much attention to had the company not brought it up.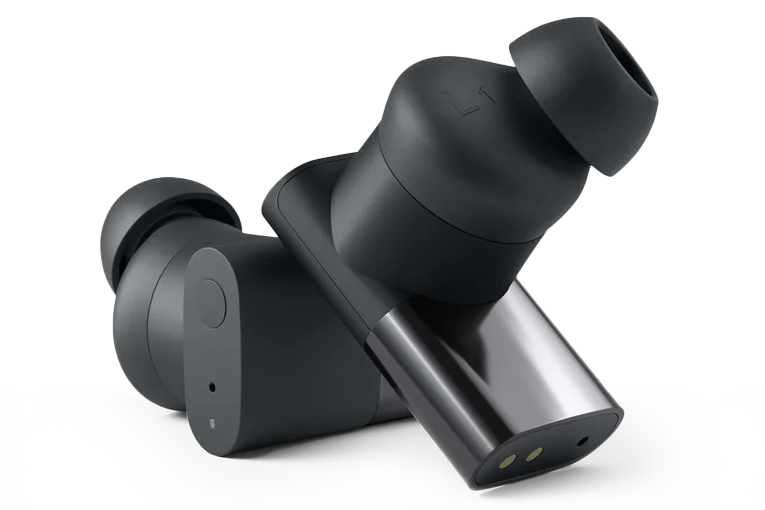 In my case, it's definitely the latter. When I first got the Between 3ANC earphones, I thought they were a bit odd looking, but I've seen a lot of true wireless earphones, and these didn't look that different to me. Knowing that some people found them really odd made me look at them in a different light. You know what? They are a little weird. More than that, they're big.
This isn't a marketing review, however. All that matters to me is how they perform. With an MSRP of $249 (all prices USD), the Between 3ANCs cost the same as the JBL Tour Pro 2 earphones I recently reviewed. And they're in the same range as most of the mainstream noise-canceling heavy hitters like Sony.
In the box
In the box you get the standard USB charging cable and three sizes of silicone eartips. The design of the Between 3ANCs allows for silicone "Fitwings," and three sizes are included. These Fitwings help secure the earbuds to your concha—the area directly outside the ear canal. I find that earbuds with a way to fit securely to different size conchas are more comfortable and fall out less easily than more "universal" designs. This is likely why the 3ANCs, despite being larger, fit in my ears really well.
Use
With the small eartips and large Fitwings, I was able to get a comfortable, secure fit. Everyone's ears are different, of course, but I think most people will be able to find a combination that works for them.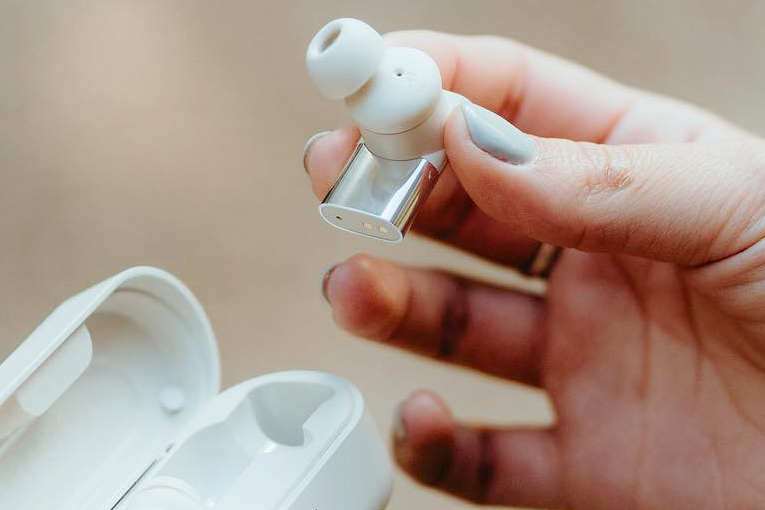 The Status app is fairly minimalist. You can toggle the noise-canceling and ambient-sound modes and adjust the EQ—that's it. I would have liked a way to adjust what the touch-sensitive controls do, but not having that ability isn't a dealbreaker.
There are three EQ settings: Status Signature, Status Audiophile, and Original Between Pro. Signature has a vaguely "smile" shape, with a boost to the upper midrange (snare drums, for example) that I didn't like. The Audiophile mode seemed to only keep that boost, flattening everything else. The Original mode seemed like an exaggerated version of Signature, with more bass but less of the upper-midrange boost. Not surprisingly, I liked this mode best, but I swapped between the modes during my testing.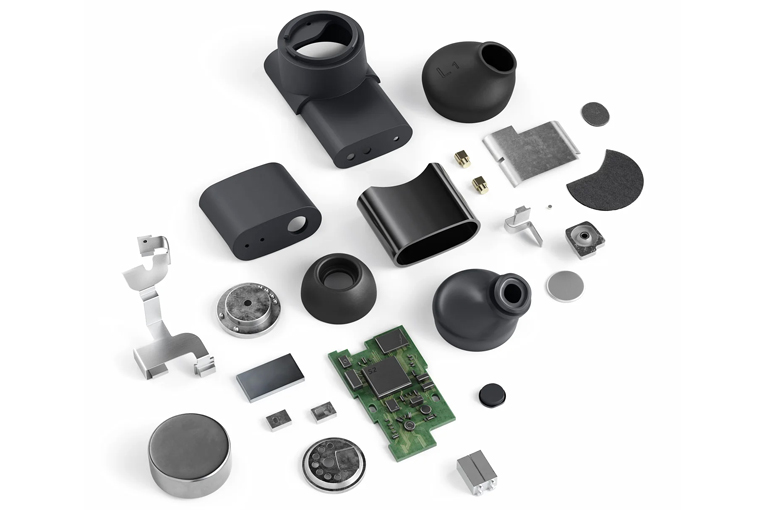 Lastly, there's an eight-band EQ that you can save to create your own presets. You can use this if you want to create a flat EQ to see how the earbuds sound without electronic manipulation. However, the 3ANCs benefit from some EQ—they sound a bit lifeless without it.
Sound
Overall, the Between 3ANCs have a somewhat treble-heavy sound, with the ability to produce punchy, but not overwhelming bass. They favor the upper midrange, which can give them an immediate sound, but it can be a bit much.
I started with "Tunya" by Jayme Stone and Mansa Sissoko (Africa to Appalachia, 16-bit/44.1kHz FLAC, Jayme Stone / Qobuz). Through the 3ANCs, the various plucks and strums of the guitar, banjo, and kora all had a superb attack. Katenen Diabate's voice was a little more forward than I've heard with other earphones. In the Original EQ mode, the bass was well balanced.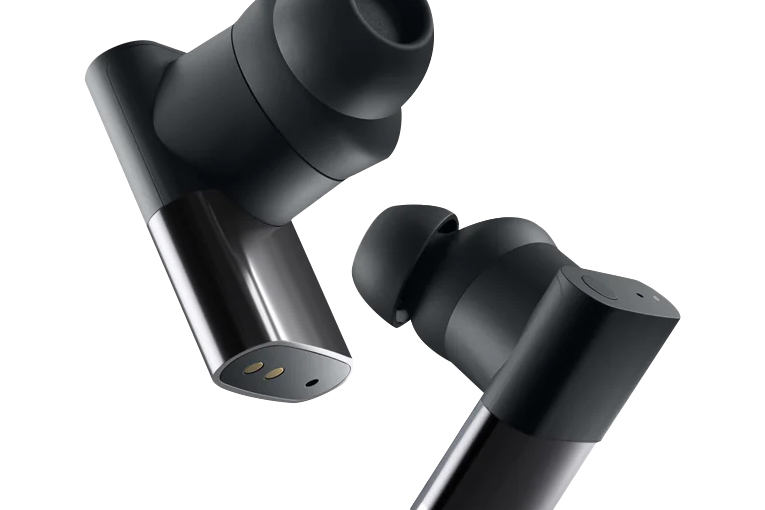 The recently remastered Who's Next (24/96 FLAC, Universal Music / Qobuz) sounds great, so it was up, ahem, next. Through the 3ANCs, some of the grittiness on "Won't Get Fooled Again" was missing, but they did a good job showing off Pete Townshend's guitar work and, of course, drummer Keith Moon's epic madness. The bass was tight, never muddy, but regardless of EQ setting, the 3ANCs tilted toward mids and highs, not low bass.
Up next was Vampire Weekend's "This Life" off Father of the Bride (24/96 FLAC, Columbia Records / Qobuz). Through the 3ANCs, this song kept its airy openness, with a particular focus on Ezra Koenig's vocals, the percussion, and the jangly guitars. There was enough bass so as not to seem unbalanced.
Comparison
I compared the Between 3ANCs to the Sony WF-1000XM4s, which are among my favorite TW earphones, as well as the JBL Tour Pro 2s. Both are, or at least were, right around the price of the 3ANCs.
Starting with the Sonys, I put on "Lust for Life" off Iggy Pop's album of the same name (24/192 FLAC, Virgin Records / Qobuz). The Sonys have a fairly traditional "smile" profile, with strong bass and enough treble to add some sparkle. The 3ANCs don't have anything like the bass boost of the Sonys, but that's not to say they don't have bass. They're just closer to neutral in that range than the XM4s. The 3ANCs' boost in the upper midrange, specifically the tambourine in this track, was a bit much for my tastes. Overall, I liked the Sonys more. If you're not a fan of bass, I'm not sure the 3ANCs are the alternate you'd be looking for, though.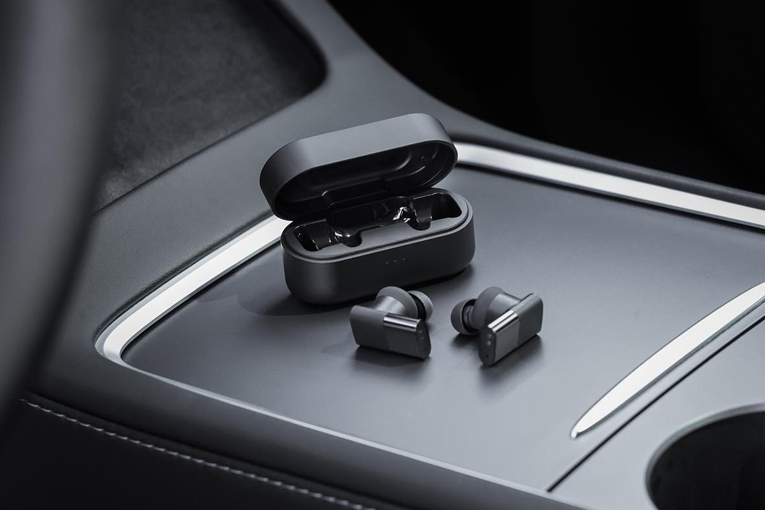 For the JBLs, I put on the title track of Tycho's Awake (16/44.1 FLAC, Ghostly International / Qobuz). Once again the cymbals and snares stood out the most on the 3ANCs. The JBLs had fuller bass, though the 3ANCs' bass was tighter and less boomy. "Bug Like an Angel" from Mitski's The Land Is Inhospitable and So Are We (24/96 FLAC, Dead Oceans / Qobuz) sounded better through the 3ANCs, with a bigger, more lively sound when the chorus of voices came in. The JBL had a bit too much bass for this track, which is generally lighter—mostly just Mitski and a guitar.
I tested the Between 3ANCs' NC on a series of transatlantic and European flights, along with a few train rides in Europe. I compared them to the Sony WF-1000XM4, JBL Tour Pro 2, and Bose QuietComfort Earbuds II earphones. Overall, the noise canceling was decent—roughly average. They reduced ambient low-frequency sounds, but not as well as the better NC earphone options. They didn't do as good a job with upper-bass/lower-midrange sounds as the Bose and Sony earphones, either. If your priority is NC, one of those would be better. If NC is just a nice additional feature, the 3ANCs do fine.
Conclusion
I don't think the average person cares enough about what earphones other people wear to even notice anything beyond "AirPod" and "not AirPod." To that end, how these look is irrelevant to me. They have a unique aesthetic, and if it's something you like, awesome. If not, so be it. While I did find the Status 'phones a little large, they fit me extremely well thanks to the Fitwings. So other than being worried I'd bump them loose (which is possible with any earbud), I never found their size to be an issue. Those with smaller ears, or lots of earrings, might have less luck.
Unfortunately, I struggled to get a sound I really liked with the Between 3ANCs. They basically required some kind of EQ, which isn't a great start. Without EQ, they were quite flat and boring. You could, with some effort, dial in a decent sound, but not good enough that I'd choose them over another option. I'm all for companies doing something different in a sea of identical earbuds; I just wish these had better sound to go along with their unique looks.
. . . Geoffrey Morrison
This email address is being protected from spambots. You need JavaScript enabled to view it.
Associated Equipment
Smartphone: Google Pixel 7
PC: iBuyPower Windows 10
Status Audio Between 3ANC True Wireless Earphones
Price: $249.
Warranty: One year.
Status Audio
325 Stagg St.
Brooklyn, NY 11249
Email: This email address is being protected from spambots. You need JavaScript enabled to view it.
Website: www.status.co