Sound:











Value:











(Read about our ratings)
Among the early and pleasant surprises I experienced when I first started reviewing for SoundStage! Solo were the Edifier NeoBuds S earphones. I really liked their sound, but they often fell through the cracks whenever I'd recommend earbuds. They were a little too expensive to be considered "budget" and were outperformed by more expensive earbuds. There are certainly people who don't want to spend more, and for those folks, they're great.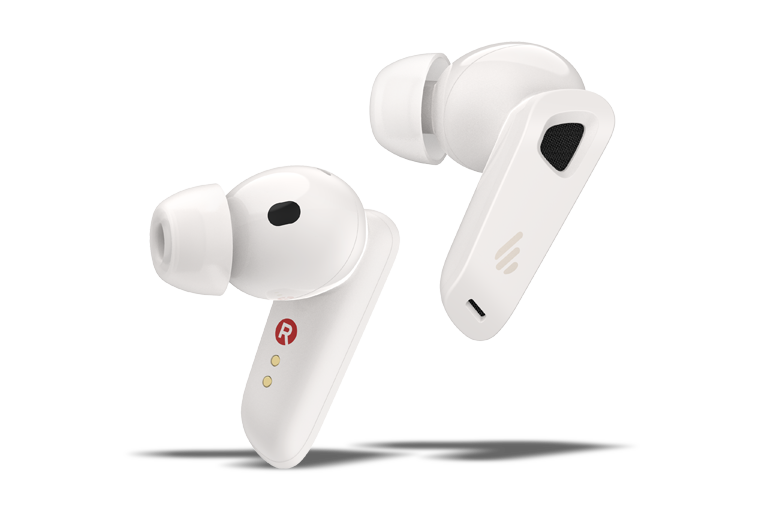 It was with that in mind that I approached the new NeoBuds Pro 2 earphones. At $129.99 (all prices USD), these are cheaper, and they still manage to have noise canceling, plus balanced-armature and dynamic drivers in each earbud. They also have spatial audio, which isn't something I care about, but it's there too.
The Pro 2s definitely surprised me. It's not so much that they were in cheaper seats at the same stadium; the Pro 2s were at a different venue entirely. "Different" being the key word there, because despite their near-identical outward similarities, these sound very, very different.
In the box
In the box is a USB-C-to-USB-A charging cable, a small storage bag, and a generous six pairs of silicone eartips. Including the pair already on the Pro 2s, there are seven sizes of eartips (XXS/XS/S/M/L/XL/XXL). Given how important fit is with true wireless earbuds, this is great.
Use
While not large by any stretch, the Pro 2s seem on the larger side due to their spherical body and long tail. They look almost identical to the NeoBuds S earphones. I was able to get a comfortable and secure fit, and I would guess most people would, given the large range of eartips included in the box.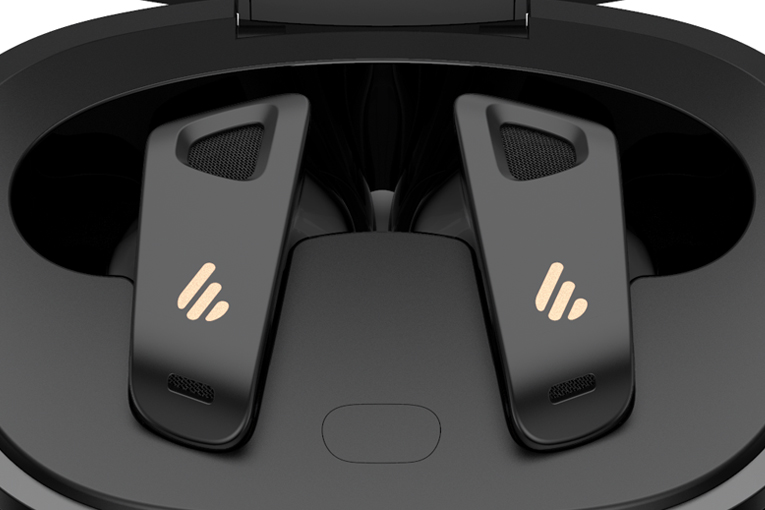 The app is well laid out and functional. While not visually flashy, it looks better than a lot of apps I've tested. On the main page it lets you choose between multiple levels of noise canceling. Swipe to the next page and you can choose between Music mode (the default setting), Game mode, and Spatial audio. The latter has head tracking, and interestingly, it shows you the degrees of your head's pitch, roll, and yaw. Swipe again and you land on the Sound Effects page, which offers two preset EQ options, Classic and Dynamic, plus a customizable four-band EQ. Each band has adjustable frequency and Q. Lastly, you can change the LED color on the charging case. I love this feature. I don't know why.
An interesting feature I'm not sure I've seen before is a "Soothing Sounds" section of the app. This has a surprisingly large selection of potentially soothing sounds like a campfire, rain, various ocean sounds, and so on. If you have a favorite meditation app, I'm not sure this would replace it, but it's a neat addition.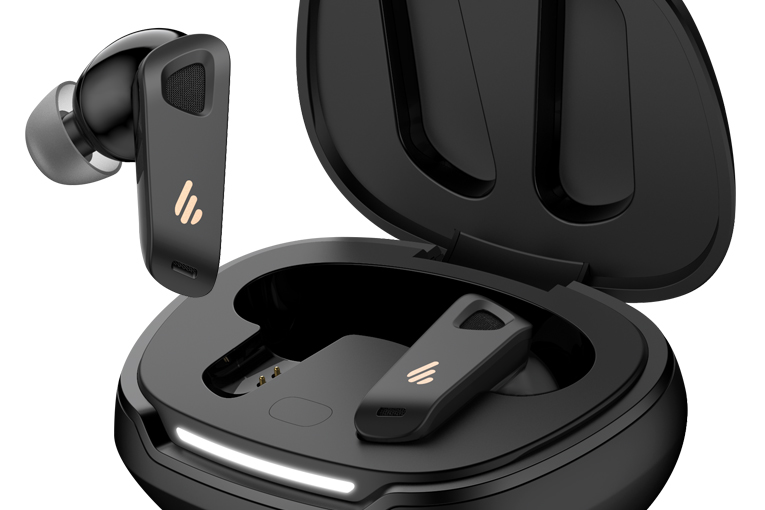 The app still doesn't work with the Sony NW-A306 media player, but that's only going to be an issue for people with that device or, probably, some older Android phones.
Sound
I was expecting the Pro 2s to have a similar sound profile to the NeoBuds S earphones, or at least familial resemblance. But that was not the case. While the bass is well controlled, the Pro 2s are much more treble-heavy. The Knowles balanced-armature drivers are doing some heavy lifting in the overall sound profile. I'd almost say they're the mirror-universe version of the NeoBuds. Which of those universes is the "real" universe comes down to your particular tastes.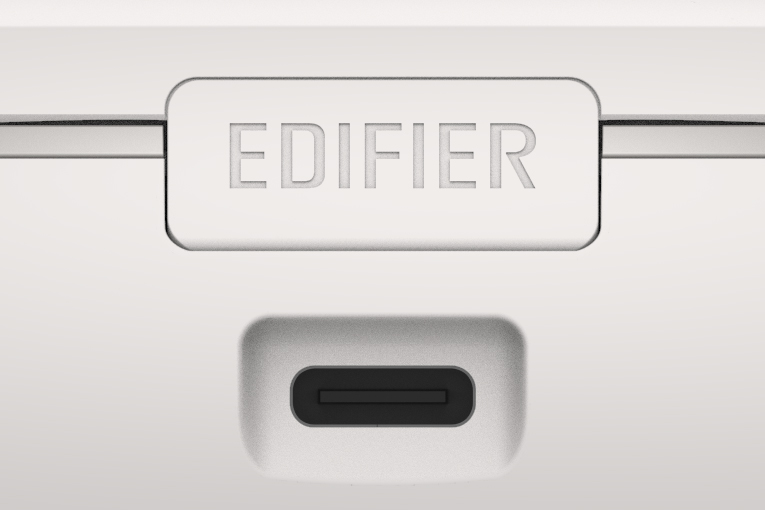 Starting with First Aid Kit's "Waitress Song" (Stay Gold, 16-bit/44.1kHz FLAC, Columbia / Qobuz), I found that Klara Söderberg's soaring voice was slightly back from the percussion and the strums of the guitar. The treble, thankfully, wasn't harsh. It was detailed and surprisingly delicate. There was just a lot of it. The soundstage, one of the aspects I really liked about the NeoBuds S earphones, was equally large. It seemed to extend well out over my shoulders, which was great.
To test the bass, or its absence, I put on Haim's "Now I'm In It," a bonus track from Women in Music Pt. III (24/96 FLAC, Columbia Records / Qobuz). This song has a great, fast-driving beat. Through the Pro 2s, that aspect was far less present. There was a lot in the upper midrange, right in the range of the synth snare drums, bordering on sibilance. They're too smooth for that, but I feel like this sound profile using lesser drivers would be an issue. As in, it's on the borderline of being too much.
With Two Gallants' "Steady Rollin'" (What the Toll Tells, 16/44.1 FLAC, Saddle Creek / Qobuz), my issues with the sound profile came to a head. Through the Pro 2s the cymbals became the focus on this track, which is otherwise filled with vocal harmonies and guitars. Again, the treble wasn't harsh, but there was more of it than I'd have heard with more balanced earphones.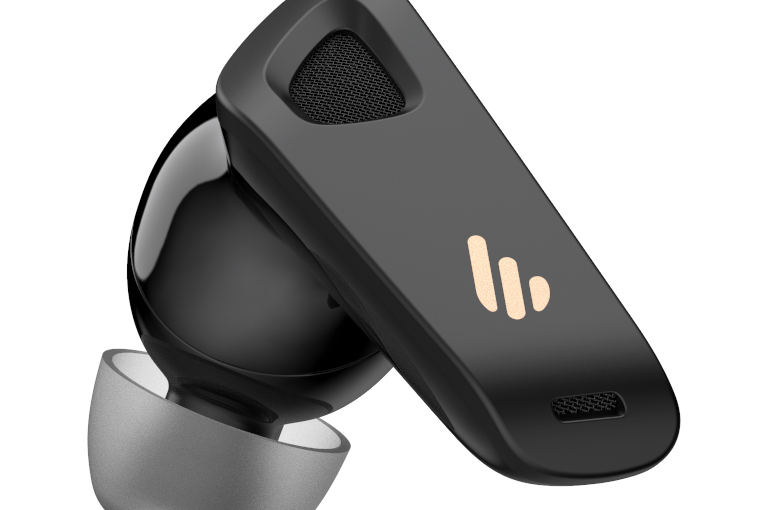 The above listening was in the Classic EQ mode. Switching to Dynamic increased the bass, but it also boosted the treble. The Pro 2s didn't sound better in this mode. Going into the manual EQ, I could dial in a cut in the range of 3 to 4kHz that improved the balance quite a bit. I liked them more with this personalized equalization. I don't like the idea of relying on EQ to get earphones to sound a certain way. The bones of the Pro 2s are good, but if you don't like a treble-heavy sound, you should look elsewhere and not expect to EQ your way out of their nature.
Comparison
I compared the Pro 2s to the NeoBuds S and Jabra Elite 5 ($149.99) earphones. With the former, I was curious to see what spending a little more would get you. I didn't review the Jabras for Solo, but they have a similar sound profile and set of features.
With the NeoBuds S buds, the vocals and guitar on Haim's "Now I'm In It" were more evenly balanced with the treble. There was also a lot more bass, which is probably the least surprising thing I've ever written. It's absolutely fair to say the NeoBuds S earphones have too much bass. To be clear, I'm not saying that the Pro 2s don't have bass, because they do. It's just that their treble-heavy balance makes it seem like there's less bass than there actually is. With the synth-pop "City of Angels" by Ladytron (Time's Arrow, 24/44.1 FLAC, Cooking Vinyl Limited / Qobuz), the Pro 2s reproduced the pounding bass line, but my ear focused on the louder synth percussion hits. The NeoBuds S 'phones were better balanced, though with a lot more deep bass.
Switching to the Jabras, I put on "Not Used" by Lola Kirke (EP, 16/44.1 FLAC, Spirit House / Qobuz). This country-adjacent track helped put the Pro 2s in perspective. The Jabras have a sound profile surprisingly similar to the Pro 2s. There was extra treble with more subdued but controlled bass. However, the treble on the Pro 2s was far smoother, more delicate, and more natural sounding. I hesitate to place blame or praise on a driver technology, as there's a lot more that goes into earphones' overall sound. But I can't help thinking the balanced armature in the Pro 2s has something to do with this. Between these two earphones of a similar price, the Edifiers are an easy choice.
The noise canceling is decent. The Pro 2s do a good job of cutting out low-frequency rumble—certainly better than the Jabras and fairly similar to the more expensive NeoBuds S earphones. For the price, these earphones are quite good. They're still a step back from the Sonys and Boses of the world, but for half the price, they're better than half as good.
Conclusion
As with any review of a product that doesn't suit my particular tastes, I aim to take a step back and ask a simple question: would this be a good option for people who like things similar to this? In the case of the Pro 2s, the answer is "somewhere between maybe and probably." They have a treble-heavy sound that a lot of people prefer. The treble they produce is very good, especially when you consider the price. Add in the decent noise canceling, and you've got a good pair of earphones for the price . . . as long as you like treble.
. . . Geoffrey Morrison
This email address is being protected from spambots. You need JavaScript enabled to view it.
Associated Equipment
Smartphone: Google Pixel 7.
Portable media player: Sony NW-A306.
Edifier NeoBuds Pro 2 True Wireless Earphones
Price: $129.99.
Warranty: 12 months.
Edifier USA
428 Hemphill St.
Fort Worth, TX 76104
Phone: (877) 334-3437
Website: www.edifier.com