Sound:











Value:











(Read about our ratings)
A few months ago I reviewed the Sivga Luan headphones. They were big, exceptionally comfortable, and quite attractive. They were a little light on the bass for my taste, but those who like a more treble-heavy sound would probably like them.
Color me interested, then, when a short time later Sivga launched in-ears with in-house-designed planar-magnetic drivers. Like the Luans, the Nightingales have a great design, featuring a wood face and aluminum-magnesium alloy housing.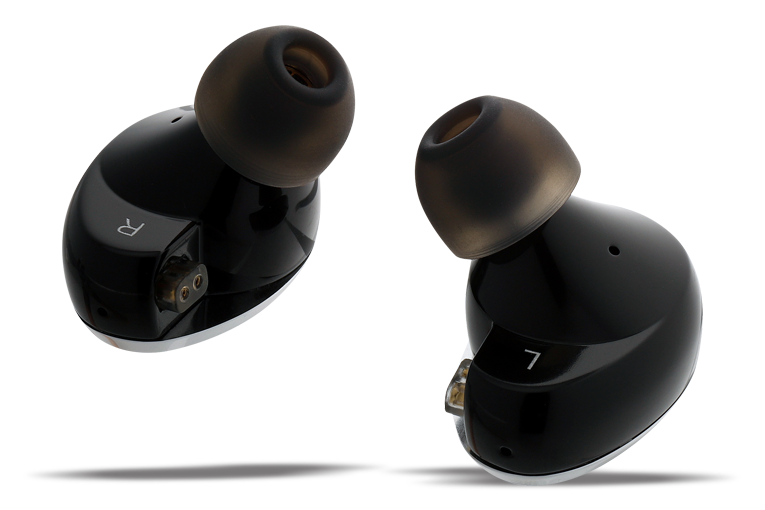 With all that, their list price of $229 (all prices USD) seems low. That price includes a lot of interesting design elements, but if they don't sound good, the price doesn't matter.
In the box
In the box you get a box. Two actually. One is a textured carrying case that looks like it could survive rattling around in the bottom of a backpack. The other contains six pairs of eartips—two each of small, medium, and large. The colors are different, but they feel basically the same.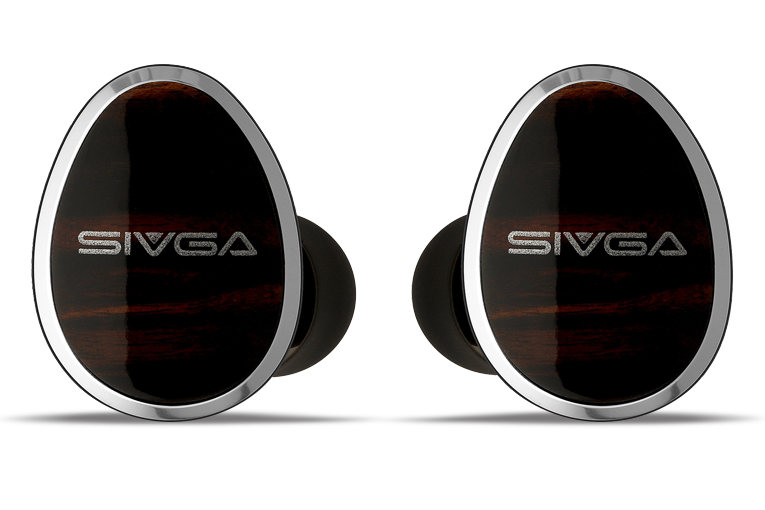 Being wired headphones, not surprisingly you also get a cable. Sivga describes this detachable cable as "Japanese square silver-plated copper" coated with "high-gloss soft PVC." It doesn't tangle easily, which is the main thing, nor is it microphonic. Interestingly, it ends in a 4.4mm balanced connector. At this price I'd have expected the more traditional 3.5mm. Surprisingly, there's no adapter included. The iFi Audio Hip-dac2 I use for testing has a 4.4mm input, but if your gear doesn't, make sure you get an adapter before the Nightingales arrive.
Use
The Nightingales are designed to have their cable wrap over your ear and down behind. The cable is soft and malleable—far more comfortable than some designs like this. The teardrop design fit my ears well.
Sound
Overall, the Nightingales have extremely clear treble and excellent stereo separation, but they have a bit too much upper-midrange/lower-treble, including a little too much sibilance.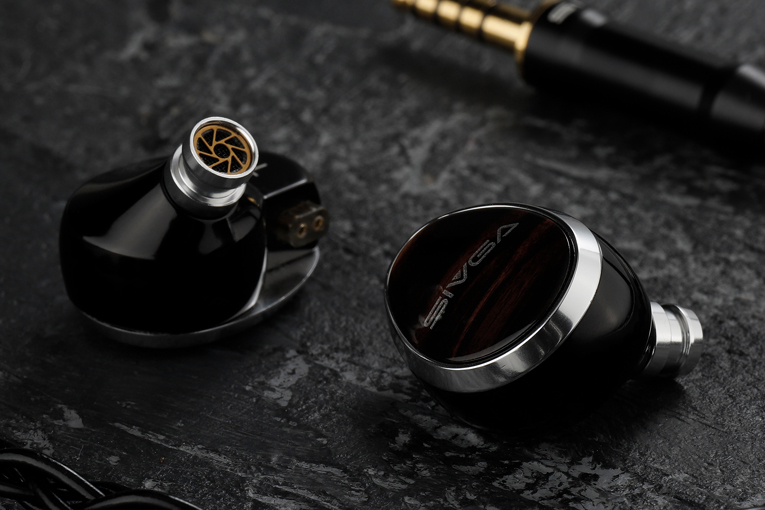 George Ezra's "Budapest" (Wanted on Voyage, 24-bit/96kHz FLAC, Columbia Records / Qobuz) starts with a great bass and guitar riff that extended impressively deep. As the other instruments joined in, they were beautifully clear through the Nightingales. The tambourine was far more forward than it should be, however. Of bigger issue was Ezra's voice—when he sang "Give me one good reason," it was a bit piercing. The s at the end of "all of this" had too much sibilance. The sound went beyond exciting and started getting close to being hard to listen to. I wasn't reaching for the volume control, but it was getting close to that. The boost in the midrange and lower treble is such that it overwhelms the otherwise great bass and higher treble.
"Feel Good" from Jaime Wyatt's album of the same name (24/48 FLAC, New West Records / Qobuz) is a 1970s R&B throwback through the lens of modern country. It starts with a bass and guitar just swimming in reverb. It sounded appropriately huge through the Sivgas, with a deep growl. It's the kind of bass I adore in earphones. Wyatt's voice sat above the rest of the mix, which isn't out of place in a track like this. The snare and cymbals were a bit much, but they didn't overwhelm.
With "Inventions" from Hauschka's Philanthropy (24/48 FLAC, City Slang / Qobuz), Volker Bertelmann's piano had a precise attack while still maintaining the deep bass of the low notes. There was a great sense of space in this track on the Nightingales. The soundstage wasn't as wide as you'd hear with some open-back headphones, but each instrument had a precise placement in the soundstage that gave it a scale that's unexpected for earbuds. The strums of the piano strings (Bertelmann plays what's called a prepared piano here) cut through the mix but weren't overly harsh. This track likely showed off the Nightingales at their best, as there wasn't a constant or regularly repeated voice or instrument in the over-accentuated lower treble range.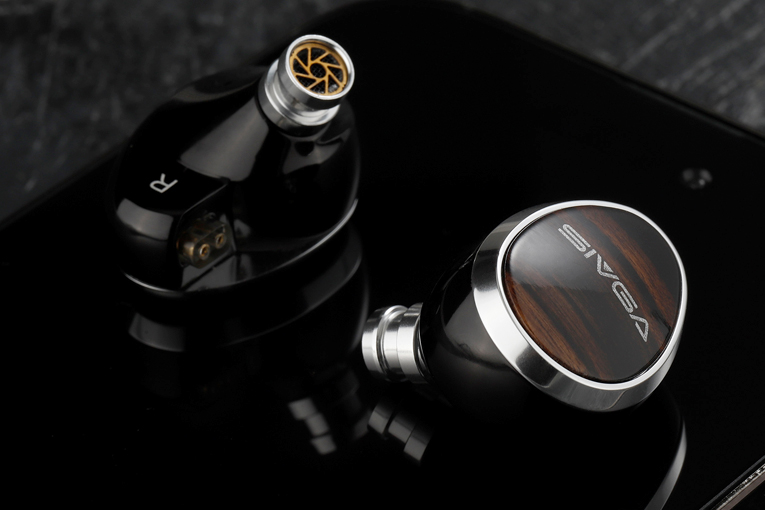 I did most of my listening through my iFi Audio Hip-dac2. To see if the Nightingales were hard to drive, I plugged them into my Sony NW-A306 portable media player using a 3.5mm adapter. This device is a little on the quiet side, even with easy-to-drive headphones. The Sony was able to drive the Sivgas to a louder-than-necessary volume. The positives and negatives of the Nightingale earphones' sound remained largely intact with the lower amp power, but they did lose some of the impressive dynamics and precise attack that the more powerful amp assisted in producing. Which is to say, the Nightingales sound better with a good amp behind them, but they don't require it.
Comparison
I couldn't resist dusting off my old favorite wired earbuds, the B&W C5 S2s. I didn't need to plug them in to know they'd have more bass than the Sivgas—they have plenty of bass. But that wasn't what I was interested in checking with this comparison. They also have a wonderfully wide soundstage, and I was curious to hear how that compared to the Sivgas.
Mötley Crüe's "Shout at the Devil" had a remaster in 2021 (Shout at the Devil, 16/44 FLAC, BMG Records / Qobuz). I was listening to the C5s for the first time in a while, and wow, they have a lot of bass. The soundstage seemed to extend well out over my shoulders. There was enough treble to somewhat staunch the deluge of bass. Switching to the Sivgas was like lifting a veil. Vince Neil's voice was clearer and more present, and the guitars still had a suitable growl. The soundstage wasn't as wide as the C5s, but there was more precise stereo placement and more air in the sound, so the presentation seemed larger. Unfortunately, the Nightingale earphones' main issue remained: cymbals. You can't miss them here, and at higher volumes they were a bit too much. I hadn't intended to be cheeky in choosing a song that has an s sound every five seconds on headphones that have too much sibilance, but that was less of an issue on this track, largely due to how the background vocals are mixed and, well, Neil's voice.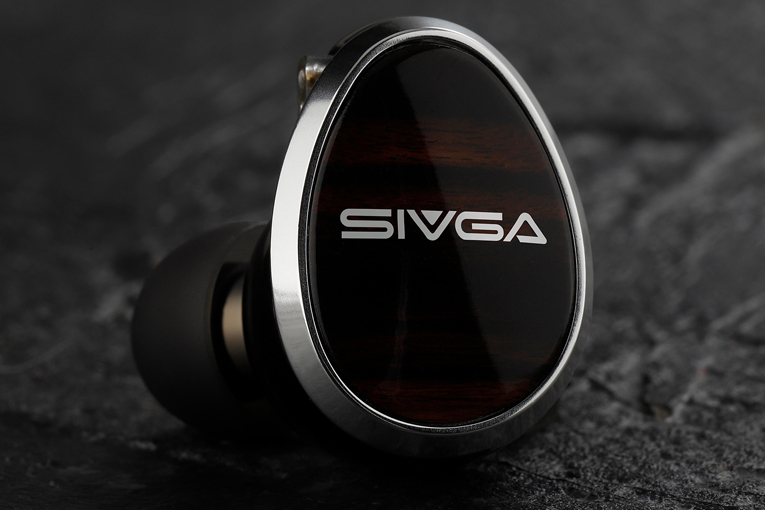 Sticking with the '80s, sort of, "Blank Space" from Taylor Swift's 1989 (Taylor's Version) (24/48 FLAC, Taylor Swift / Qobuz) starts with a synth snare-drum hit that continues through the song. It was extremely strong through the Sivgas, competing a little too much with Swift's vocals. Through the C5s, the bass drum became one of the main focuses of the mix (shocker). The snare drum was still strong, but not nearly as in your face as through the Sivgas.
Though they're in completely different categories, I also compared the Nightingales to the $250 JBL Tour Pro 2 earphones. Ignoring their true wireless nature, I find that they have a reasonably flat sound overall and cost roughly the same. Through the Sivgas, "Comeback" from Ian Sweet's Sucker (24/44.1 FLAC, Polyvinyl Record Co. / Qobuz) was light, airy, and open, but there was still enough bass to fill in the sound. The JBLs have more bass, probably too much if you don't like bass, but the mids and treble were better balanced. The aspects of the sound the Nightingales do well, they do better than the JBLs, but the JBLs have no issue with sibilance, and as such, they're easier to listen to.
Conclusion
I really like the idea of the Nightingale earphones. They're gorgeous and have some clever design ideas. They're comfortable, and they do a lot of things really well. To me, though, the sound profile is just a bit off. There's just too much sibilance. A little boost in this frequency range (upper midrange / lower treble) can make a headphone sound exciting, which can be great, but it's a bit much here. Hopefully, Sivga will introduce a retuned "MkII" or "S2" version of the Nightingales, as the pieces are there for a very cool set of earphones.
. . . Geoffrey Morrison
This email address is being protected from spambots. You need JavaScript enabled to view it.
Associated Equipment
PC: iBuyPower running Windows 10.
Portable media player: Sony NW-A306.
Amplifier: iFi Audio Hip-dac2.
Sivga Nightingale Planar Magnetic Earphones
Price: $229.
Warranty: One year.
Sivga Electronic Technology Co., Ltd.
Building No. 1, Juhui E Valley, High-tech Industrial Zone
Jinfu 2nd Road, Tangchun Village, Liaobu Town
Dongguan, Guangdong, China 523000
Phone: 0086-0769-22885985
Website: www.sivgaaudio.com