Originally published on SoundStage! Xperience
Focal Clear headphones measurements can be found by clicking this link.

Headphones are like loudspeakers in two important ways. First, both make sound. Second, in both categories, what was recently considered a super-high-end product is now touted as "midpriced" or "accessible." Take, for example, Focal's Clear open-back headphones. They're priced at $1500 USD, which slots them between Focal's first two high-end models, the Utopias ($4000) and the Elears ($1000). Sure, the Utopias are among the costliest headphones available today, but for most people, spending even $500 on headphones is unthinkable.
Other than the Clears' generally beautiful craftsmanship, there's nothing obvious to the eye to justify their price. Open-back headphones usually produce a more realistic sense of space, and maybe a flatter, more natural-sounding bass response than comparable closed-back models. But the Clears differ from most open-back headphones in that their drivers are relatively small -- just 40mm in diameter -- and the area around them is also open. Furthermore, the earpads are perforated with 1mm holes, so they, too, are largely open. Wearing them is sort of like having drivers floating in space about an inch from your ears. Focal's marketing materials say that their goal was to create headphones that feel so natural you'll forget you're wearing them.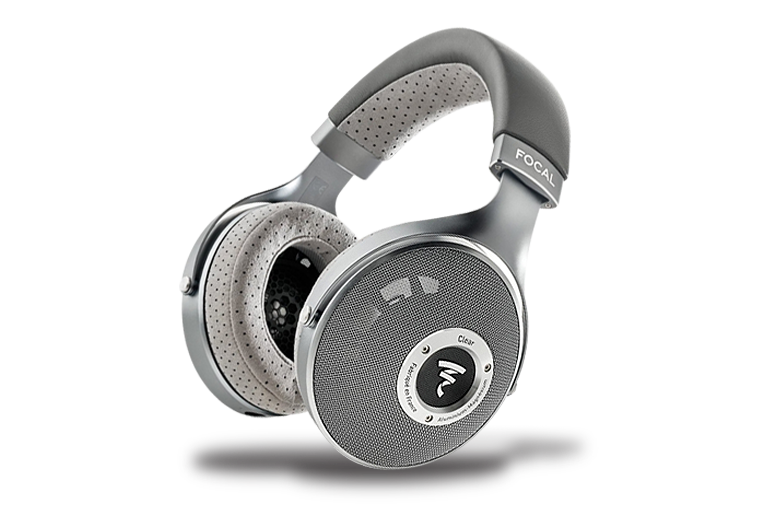 Focal markets the Clears as a practical choice for use with portable music players. If they live up to their specifications -- 104dB sensitivity and 55 ohms impedance (see the measurements that accompany this review) -- even a typical smartphone should be able to drive them.
The Clears' dynamic drivers use an M-shaped dome diaphragm made of an alloy of aluminum and magnesium; how, exactly, such a shape improves the sound is not explained on Focal's website or in the press release. All drivers are claimed to be matched within +/-0.5dB, which for headphone drivers is a pretty impressive spec. And the Clears are made in France, which makes them one of only a small number of headphone models not manufactured within a couple hundred miles of Shenzhen, China.
Incidentally, if you need an amp to power the Clears, Focal is offering a $1000 voucher on purchase of a Focal Arche amplifier to all Clear owners through the end of 2020.
In the box
The Clears come packed with everything I think most audiophiles would want for their reference headphones. There's a nice, semi-hardshell case that's too big to fit easily into most suitcases, but does at least make it reasonably practical to bring the Clears along on trips.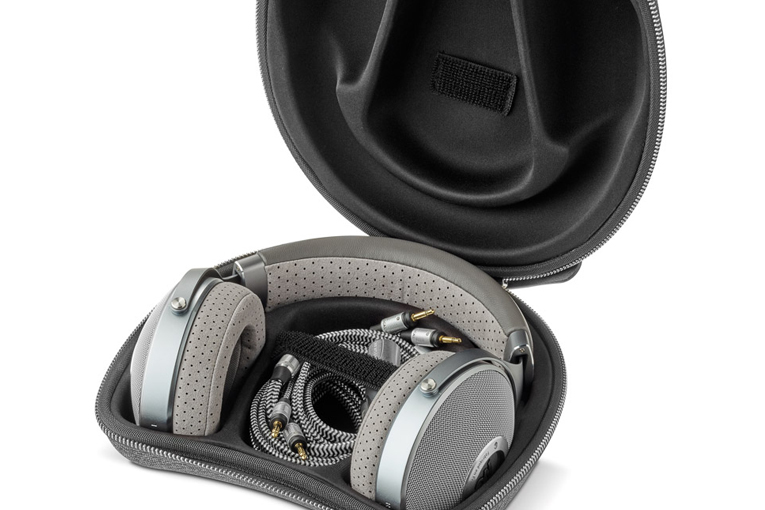 Three cables are included, each with sturdy 3.5mm connectors on the headphone end that snap lightly into place; I like these better than many connectors, such as the 2.5mm connectors now used on HiFiMan models, which can easily pull loose accidentally, or break because they're so slim. There's a 4' (1.2m) cable with a 3.5mm plug on the source end, intended for portable use. There are also two 10' (3m) cables for home use. One is tipped on the source end with a standard 1/4" plug, the other with a four-pin XLR connector for use with amps that have balanced output.
Use
Because they're an open-back design that lets in almost all outside sound, and because they're large and don't fold, the Clears aren't practical for portable use. They're best for long listening sessions in your favorite recliner. Though I can't say I ever forgot I was wearing them, I found them quite comfortable, and light enough that I never minded wearing them.
I found that my Samsung Galaxy S8 smartphone (which maxes out at about 4dB less than an iPhone, or Apple's Lightning headphone dongle) was able to drive the Clears to a fairly loud volume. However, the bass response was weak. We often see the insistence that certain high-end headphones "need an amp," but in most cases that assumption is based on price rather than the result of a technical evaluation. However, my measurements show the Clears' sound is more dependent on the amp than is the case with most headphones, even most high-end models.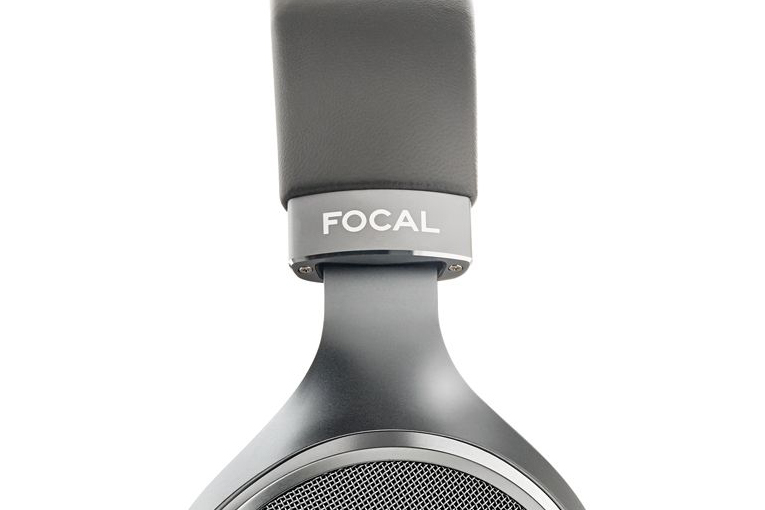 That's not to say that the Clears need a super-fancy amp. They worked well with my Musical Fidelity V-CAN amp, which cost just $199, and I think any decent hi-rez portable player would probably deliver a pleasing tonal balance with the Clears. For most of my listening I used my Audio-gd NFB1-AMP headphone amp, so I could use the balanced XLR cable provided with the Clears.
Sound
After breaking in the Clears for ten hours, I ran through all sorts of random music clips, to get a rough idea of the Focals' sound. They worked well with all the music I tried, favoring no genre over any other. I was even happier to hear that while no one would call the Clears bassy, they also didn't exhibit the exaggerated, grating treble to which some audiophile-oriented headphones have subjected my long-suffering ears.
The Raconteurs' bluegrass version of "Top Yourself," from Jack White's Acoustic Recordings, 1998-2016 (320kbps Ogg Vorbis, Columbia/Spotify), is a surprisingly great test for headphone sound, with its mix of lead and multiple backing voices, guitar, banjo, violin, maracas, kick drum, and, mixed hard left, an instrument that sounds like a cheap cymbal from a kid's drum kit. Despite this weird, dense mix of instruments, I thought the Clears got just about everything right. For open-back headphones, they delivered a welcome amount of kick and definition in the bass. They also delivered enough detail in the mids and treble for me to easily pick out every instrument in the mix. The backing voices also sounded exceptionally clear, each singer discernible across the far left and right halves of the soundstage.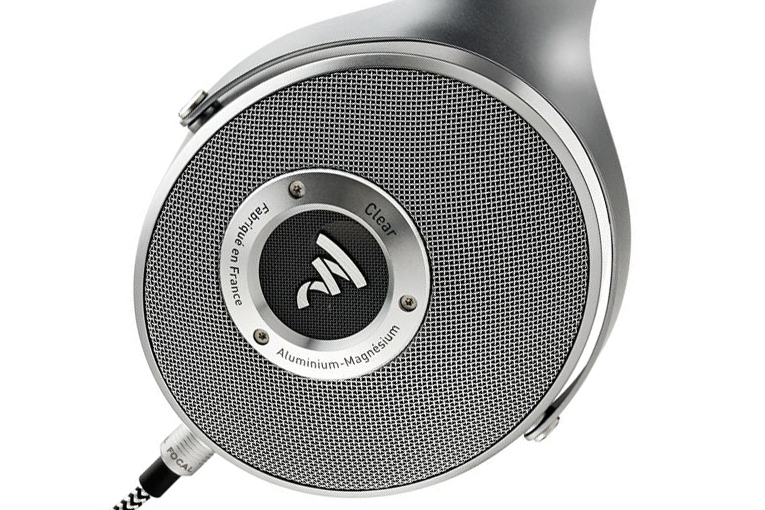 In testing open-back audiophile headphones, I normally might shy away from a hip-hop track such as "Love U Better," from Ty Dolla $ign's Beach House III, featuring Lil Wayne and The-Dream (320kbps Ogg Vorbis, Atlantic/Spotify), because open-back headphones are typically fed more delicate music. But having heard how strong the Clears' bass sounded with "Top Yourself," I couldn't resist. The results were just as impressive. Again, the bass was powerful, yet clear and well defined. The recording had a huge sense of space, the heavily processed vocal effects seeming to come from far above my head. And again, the voices all sounded exceptionally clear, with every element of the mix easy to pick out.
Back to more standard audiophile fare. In "Soft Winds," one of my favorite tracks from jazz guitarist Herb Ellis's classic Nothing But the Blues (16-bit/44.1kHz WAV, Verve), Stan Levey's ride cymbal has a somewhat weird sound that lets you come to some conclusions about an audio system's treble and upper midrange. The cymbal has a clanging tone without much body; the amount of body you hear can tell you something about the system's resolution in the top four octaves of the audio band. With the Clears, the cymbal sounded about as close to real as I've heard with headphones, retaining a realistic high-frequency ring while bringing out a little bit of the cymbal's fundamental tone. It also reproduced much of the sense of breath in Stan Getz's tenor-sax solo, and the resonance and heft of Ray Brown's double bass.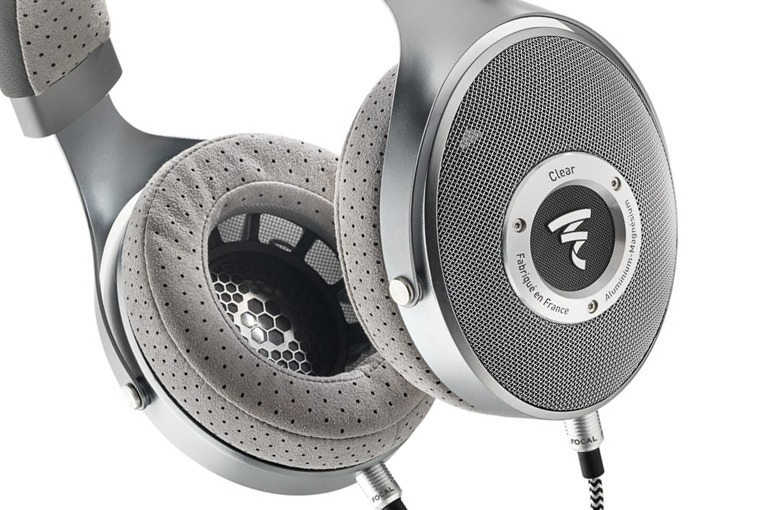 The Clears easily held their own in comparisons with two other high-end, open-back headphones I had on hand: Audeze's LCD-Xes ($1699) and HiFiMan's HE1000 V2s ($2999). The LCD-Xes had a more focused and direct sound, highlighting the instruments in the mix but shrinking the soundstage -- and despite their softer treble, the ride cymbal still sounded clangy. The HE1000 V2s had a bigger soundstage with a more diffuse sound and less focus; they brought out even more of the detail in Getz's sax tone, but no more of the body in the cymbal.
"Here's that Rainy Day," from jazz singer Susie Arioli's All the Way (16/44.1 WAV, Jazzheads), provided a different perspective on the Clears' sound. I loved the way they brought out the sound of the woodblock, snare drum, and guitar, spreading them across the soundstage while producing for each instrument a pretty well-focused aural image. But Arioli's voice seemed slightly more coarse and husky than I remembered, so I pulled out the HE1000 V2s again. The HE1000 V2s -- which cost twice the Clears' price -- did sound better overall, with more sense of the acoustics and resonance of the woodblock, and a twangier, stringier guitar sound that was more in keeping with guitarist Jordan Officer's retro aesthetic. The HE1000 V2s' soundstage was again bigger, but they portrayed the instruments with less-focused images, and their bass was softer and less well defined than the Clears'.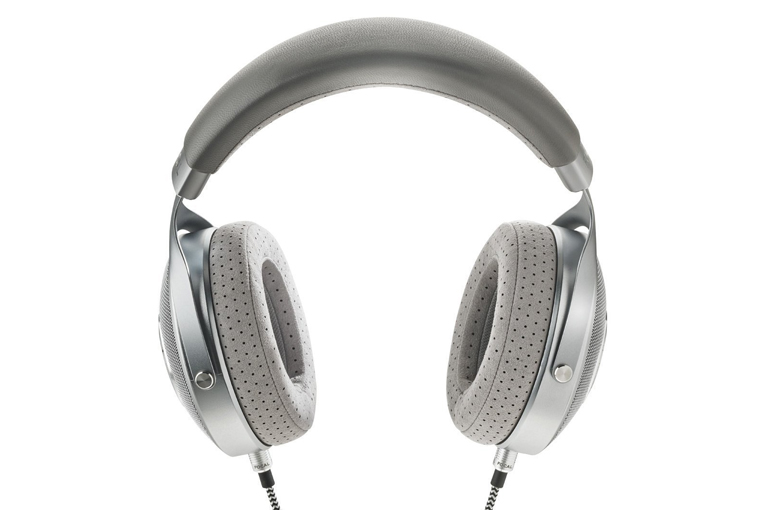 "Shade of the Cedar Tree," from Christian McBride & Inside Straight's Kind of Brown (16/44.1 WAV, Mack Avenue), confirmed the Clears' best quality: their overall realistic balance and versatility. Again, the HE1000 V2s had a bigger soundstage, letting the vibraphone licks that kick off the solo section practically leap out of the headphone drivers. But the Clears reproduced the instruments with more focus and, more important, delivered more and better-defined bass -- an important point, considering that this session was led by the bassist.
Conclusion
I loved the Focal Clears for the same reason I loved the Acoustic Research AR-H1 headphones I recently reviewed: They sounded terrific, worked great with any kind of music, and exhibited no annoying flaws or colorations. At about twice the price of the ARs, the Clears should be better, and they were -- they delivered more midrange and treble detail than the AR-H1s, and they're much more nicely made and come with all the needed accessories. For me, the Clears were also a little more comfortable. The only downside is that you need a decent amp to get the best sound from the Clears -- but if you're spending $1500 on headphones, you can surely afford a good portable music player or headphone amp to go with them.
. . . Brent Butterworth
This email address is being protected from spambots. You need JavaScript enabled to view it.
Associated Equipment
Sources -- Samsung Galaxy S8 smartphone, Musical Fidelity V90-DAC digital-to-analog converter
Headphone amplifiers -- Audio-gd NFB1-AMP, Musical Fidelity V-CAN
Focal Clear Headphones
Price: $1500 USD.
Warranty: One year parts and labor.
Focal
BP 374, 108 rue de l'avenir
42353 La Talaudière Cedex
France
Phone: (+33) 4-77-43-57-00
Website: www.focal.com