Originally published on SoundStage! Xperience
Bowers & Wilkins PX headphones measurements can be found by clicking this link.
These days, it seems as if every major loudspeaker manufacturer has gotten into the headphone market -- but the iconic British loudspeaker brand Bowers & Wilkins has already been at it for the better part of a decade. In 2010, Bowers & Wilkins introduced their P5 over-ear headphones, and since then they've released a new or updated model each year. We have reviewed and been impressed with many of these, and 2017's P9 Signature headphones won Reviewers' Choice and Product of the Year awards for their high qualities of sound, looks, and build. Bowers & Wilkins' latest headphones are the PX over-ear model with active noise canceling and Bluetooth ($399 USD). Will it carry on the tradition of excellence?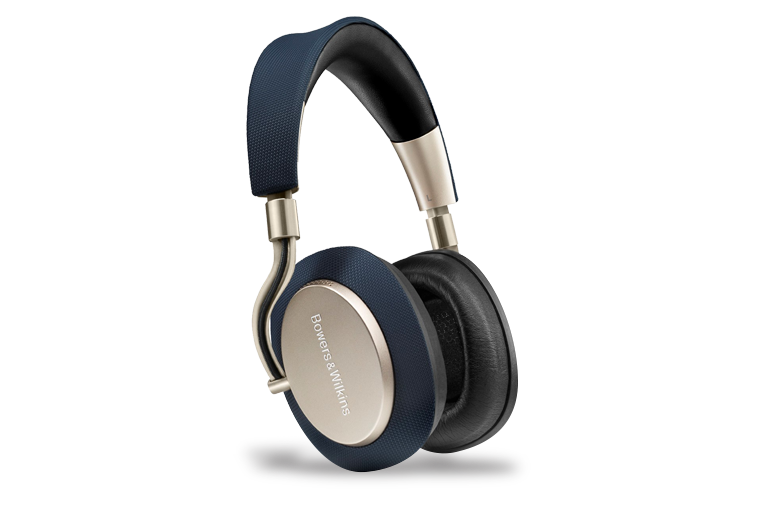 The PXes are available in colors of Space Gray and Soft Gold. The Space Gray samples I was sent, at least, look more high-tech than Bowers & Wilkins' previous headphones, while retaining similar brand language -- such as the swooped-back metal connection for the earcups and the vertically oriented Bowers & Wilkins logo. Aside from the earpads, the leather coverings of the previous models have been replaced with ballistic nylon. The headband and connections remain metal, and the earcups are made of a dense plastic. In short, the PXes look smart and are well built.
The PXes' oval earcups measure 2.5" x 3.5", with a 1.625" x 2.5" space for each ear. A slightly higher-than-usual clamping pressure kept them firmly on my head, and resulted in very good passive isolation from exterior sounds. With their total weight of 11.8 ounces, well-thought-out weight distribution, and sufficient padding, the PXes were comfortable to wear for many hours at a stretch. Full-size headphones will never be ultraportable, but the PXes' earcups do swivel flat for slipping into their included plush case or a laptop bag.
While Bowers & Wilkins included Bluetooth operation in their P5 and P7 headphones, the PXes are their first active-noise-canceling (ANC) design, with three ANC modes (Bowers & Wilkins calls them Environmental Filters): Flight, City, and Office, each tuned to block different frequency profiles. The ANC modes are selectable via the associated smartphone app, with which you can also set the degree of pass-through of ambient sound. The Environmental Filter button on the headphones themselves activates or deactivates whichever ANC mode was last chosen.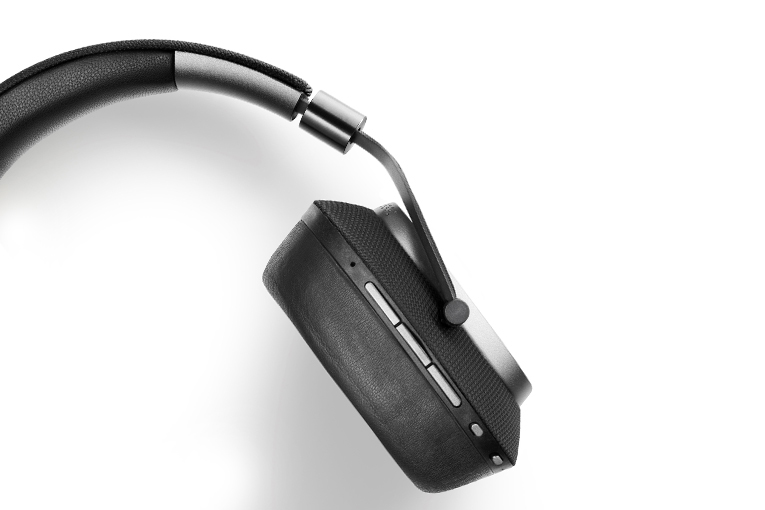 Bowers & Wilkins touts the PXes' support for aptX HD and, therefore, 24-bit streaming via Bluetooth. Like regular aptX, aptX HD uses a 4:1 compression ratio, but expands the data rate from 352kbps to 576kbps, and uses newer signal-processing algorithms. Though the electronics in a pair of portable headphones are unlikely to come anywhere near 24-bit sound, aptX HD may still provide audible advantages. Unfortunately, since I had no other aptX HD-compatible devices -- it's still a fairly new protocol -- I couldn't test for these improvements. The PXes can also be connected to a computer via USB, which did sound better than playing the same music over Bluetooth. The PXes can also be connected to any device with a 3.5mm headphone jack. However, this is still an active connection that requires the PXes to run on battery power. I don't know whether the 3.5mm connection introduces an additional A/D/A conversion, but it sounded inferior to the USB connection, and was less convenient than going wireless; I didn't use it.
One interesting feature of the PXes is the proximity sensor mounted in the earcup. This pauses the music when you remove the headphones, or pull them aside to hear what someone is saying to you. Put the headphones back in place and the music automatically resumes. When the sensor detects that the headphones have been off your head for a few minutes, they go into a sleep mode to preserve battery life, but donning them again causes them to immediately wake up and resume playing. At first I found the sensor a little too sensitive -- it paused and resumed play with only slight changes in earcup position. But its degree of sensitivity can also be adjusted via the app, and once I'd done that, I found the feature fairly useful. If you don't like it, you can simply turn it off.
Bowers & Wilkins specifies the PXes' 40mm drivers as producing a frequency range of 10Hz-20kHz with THD of less than 0.3% at 1kHz/10mW. In wired operation, the headphones have a sensitivity of 111dB/V at 1kHz. Their 850mAh lithium-polymer battery is specified to deliver up to 22 hours of operation in Bluetooth mode with ANC, 29 hours in Bluetooth with ANC off, 33 hours wired with ANC, and up to 50 hours wired with ANC off.
Sound
For the best sound quality, Bowers & Wilkins recommends running the PXes with ANC turned off, so that's how I began my listening. While it wasn't up to the level of the P9 Signatures, the soundstage thrown by the PXes was considerably more three-dimensional and out-of-the-head than from most closed-back headphones I've heard. Instruments and voices were placed continuously from left to right, with good specificity in tight focus. For example, it was easy to pinpoint the position of each instrument in Ari Hoenig's drum kit on Macy Gray's Stripped (24-bit/192kHz AIFF, Chesky/HDtracks). Stripped is a binaural recording, so I wasn't surprised to hear the PXes deliver a good sense of depth, but they could also convey some of the front-to-back imaging of more conventional recordings. The PXes also acquitted themselves fairly well in reproducing details and dynamics -- the latter whether it was the punch of a kick drum or a forcefully struck piano chord.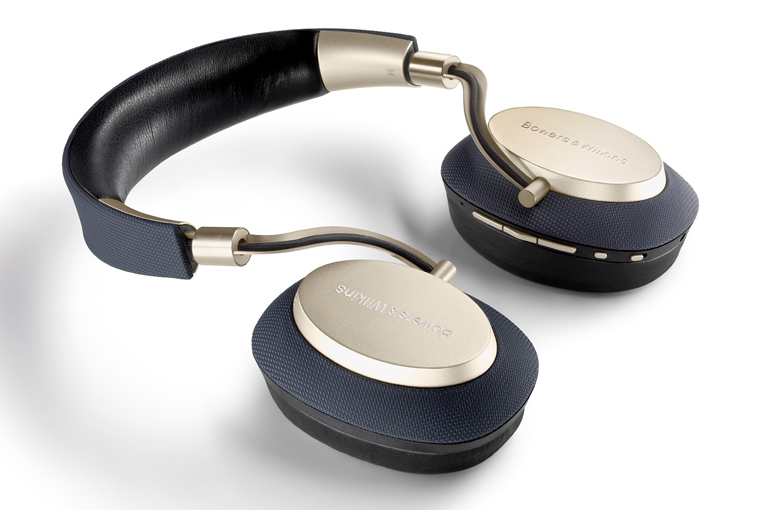 The PXes have also inherited the P9 Signatures' V-shaped frequency response, but might have taken it a little too far. They had abundant bass and a prominent upper midrange/lower treble, but seemed lacking in the region that makes up the fundamental frequencies of most instruments and vocal parts. Some people find such a frequency balance exciting, and it's certainly less problematic with some types of music than with others. For example, Natalia Lafourcade's Hasta la Raíz (256kbps OGG/Vorbis, Sony/Amazon Music) was still enjoyable, but sounded different from what I'm accustomed to hearing from this album. Bass was plentiful and punchy, but the pitches were a little undefined, and in many tracks Lafourcade's soprano had some extra resonance. When I played a new recording of Brahms's Piano Trios by violinist Leonidas Kavakos, cellist Yo-Yo Ma, and pianist Emanuel Ax, (320kbps OGG/Vorbis, Sony Classical/Spotify), passages consisting primarily of violin and right-hand piano lines were okay, but the cello was too voluminous, as were left-hand piano notes. The bottom of each cello note was there, and I heard the scrape of Ma's bow against the strings, but the bodies of the notes were missing.
Most people considering the PXes will probably be interested in them for their noise-canceling abilities. In that respect, there's good news and bad. The PXes' passive isolation seemed better to me than that of most of the other closed-back headphones I had on hand for comparison. That's a good base on which to build any ANC, and it also makes ANC unnecessary in most circumstances. Engaging the Flight ANC mode did substantially reduce ambient sounds, especially in the low frequencies that constitute most of the noise of jet engines. It also produced the familiar feeling of pressurization from strong ANC, which bothers some people more than others. The sound, however, took a turn for the worse with Flight. Although it brought forward the midrange relative to the bass, on the whole the balance reminded me of listening to music through a cardboard tube. The PXes also lost most of their soundstaging abilities, with less defined aural images crowding more toward the center. The City mode let through moderately high-frequency sounds, which, while tending to promote awareness of my surroundings, significantly interfered with the music. I could, however, see it being useful when using the PXes for phone calls while trying to avoid being hit by a bus.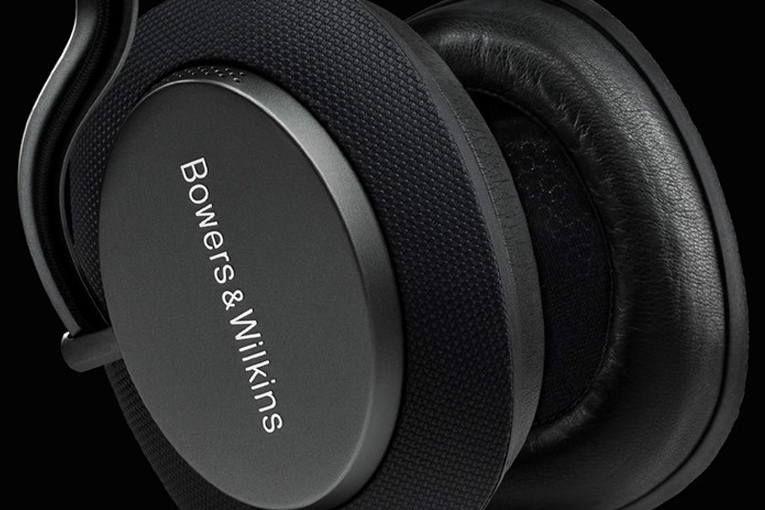 The Office ANC mode had the PXes' most neutral frequency balance. The bass level was reduced relative to the sound with ANC turned off, but was still audible. The midrange was brought up -- or at least seemed to be, with the reduction in bass -- and the mid-treble was still present. While I wouldn't call this sound natural relative to good passive headphones, voices, in particular, sounded closer to how I expected them to sound than in the other modes. Isolation in Office mode wasn't as strong as in Flight, and was fairly similar, overall, to ANC turned off altogether -- it just seemed to let through a somewhat different proportion of each frequency band. I didn't always prefer Office to ANC turned off, though, as it sacrificed some of the latter mode's space and detail.
Conclusion
The Bowers & Wilkins PX headphones are a bit of a mixed bag. Whether or not you'll be satisfied with them will likely come down to how much you value a neutral frequency response. With their noise canceling turned off, the PXes were at or near the top of their class for producing an enveloping soundscape with vivid images, but the midrange was just too recessed to sound natural with acoustic instruments. The Office mode was closer to neutrality, but had only average imaging capabilities.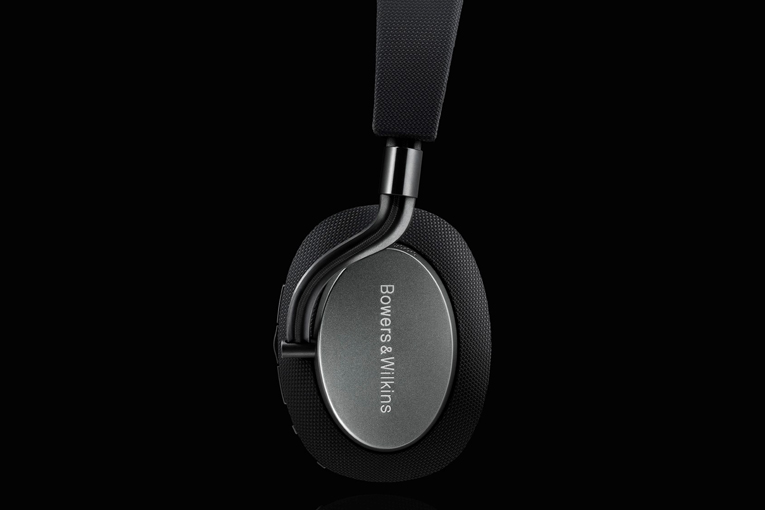 The PXes' materials and industrial design are typical Bowers & Wilkins: in a word, excellent. They're also comfortable, and the inclusion of multiple ANC modes for different situations is something we should start to expect from more noise-canceling headphones.
. . . S. Andrea Sundaram
This email address is being protected from spambots. You need JavaScript enabled to view it.
Associated Equipment
Sources -- Motorola Moto X4, Apple iPhone 5S, custom laptop computer running Windows 7 Home Premium and foobar2000
Bowers & Wilkins PX Noise-Canceling Bluetooth Headphones
Price: $399 USD.
Warranty: Two years parts and labor.
B&W Group North America
54 Concord Street
North Reading, MA 01864
Phone: (978) 664-2870
Fax: (978) 664-4109
E-mail: This email address is being protected from spambots. You need JavaScript enabled to view it.
Website: www.bowers-wilkins.com