Don't be alarmed. I am not Brent. Don't worry. He's fine, but he has stepped down from SoundStage! Solo. You'll still see his byline once in a while, though. He, along with founder Doug Schneider and Editor in Chief Jeff Fritz, have decided to hand the reins over to me. A decision steeped in genius. Or folly. Bit of both? We shall see.
Which is to say, hello! I'm Geoff. I'm the new senior editor here at SoundStage! Solo. You might have seen my byline a few times in the last few months, but I've been reviewing headphones for a lot longer. I started reviewing audio gear at Home Theater magazine over 20 years ago. Since then I've been the editor in chief of Home Entertainment magazine, the original A/V editor for Wirecutter, and a gear reviewer for myriad outlets including The New York Times, The Wall Street Journal, Forbes, Reviewed, and my most regular digital home, CNET. I also wrote a bestselling sci-fi novel that you should definitely buy if you like submarines.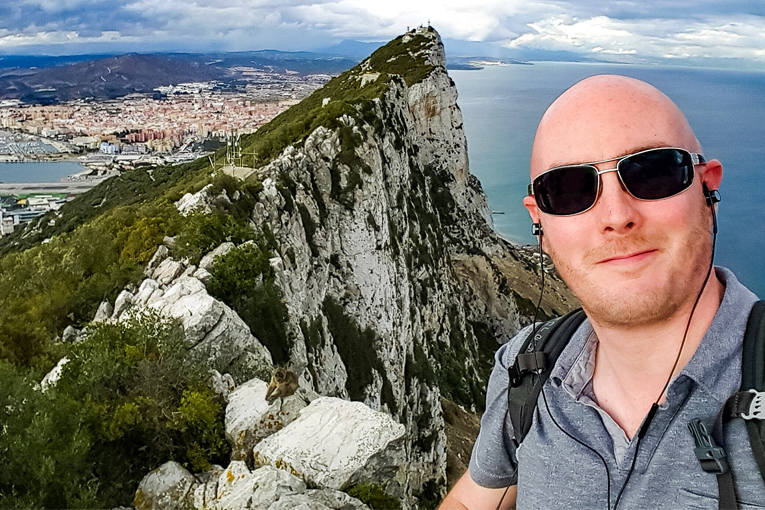 My personal headphone reference collection is a bit of a hodgepodge, to be honest. My day-to-day use tends to be what I'm reviewing. I do keep a few standouts on hand for comparisons. In the over-ear camp I've got some well-used Sony MDR-7506 headphones, aka the de facto studio reference. Moving up from there, I've got some super comfy Beyerdynamic DT 990s and the ultra-heavy but endlessly amazing Audeze LCD-3s. In the earphone camp, I'm never far from my beloved but aging B&W C5 S2s, which are ultra-bass-heavy but fit great. I've brought a pair of these with me all over the world. My current pair I bought in Vienna, having been robbed on a night train in Italy. Those replaced a pair I bought in Tokyo after accidentally crimping one of the wires of the previous pair. That pair I bought after reviewing them because I liked them so much.
If that name-dropping was too subtle a hint, I travel a lot. A lot a lot. Pre-2020 I spent about six months out of the year on the road. Sixty countries so far, as well as all 50 states. That's changed somewhat, but my plan for 2023 is some extended road trips in a van I'm converting, plus a multi-month trip to points beyond. If all goes to plan, you won't see any of that (unless you want to). The beauty of headphones is that I can take them with me. In fact, my reviews of the Soundcore Sport X10, Edifier NeoBuds S, and Bose QuietComfort Earbuds II earphones were done in Bali, Iceland, and exotic New Hampshire, respectively.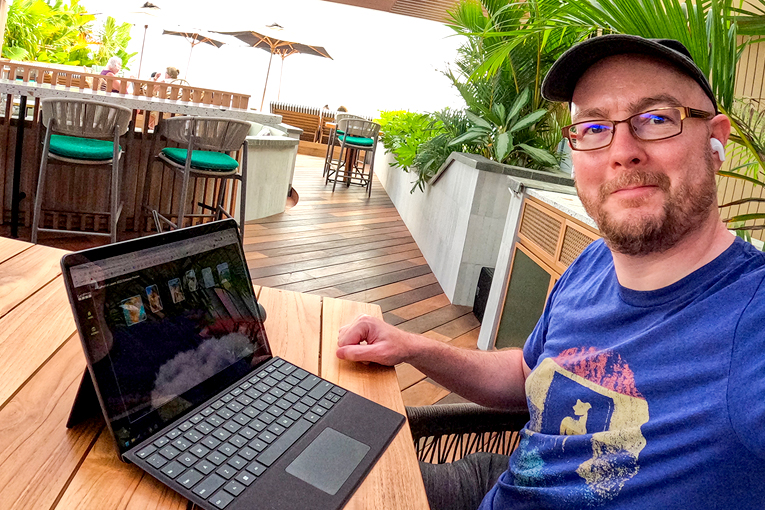 At this point you're probably curious about what this means for you, reader and fan of SoundStage! Solo. Well, hopefully not much. My outlook on headphone audio was largely shaped by Brent himself. He's a legend, and his influence on this industry can't be overstated. There's no way I could fill his shoes, but hopefully I can follow in his footsteps. His direction for the site, along with that of Doug and Jeff, makes a lot of sense to me. There are endless websites that cover low-end, mass-market stuff. What's needed are in-depth reviews of the better stuff, or at the very least, the overlooked stuff. If something mainstream and inexpensive comes up that's worth talking about, we will (the aforementioned Sport X10s come to mind), but I have no intention of breaking what's working. I'll keep finding cool headphones and earphones and running them through extensive testing to give you an idea of what's out there, what's cool, and what to avoid.
If you've got something you think we should check out, or just want to say hi, drop a comment below or email me at This email address is being protected from spambots. You need JavaScript enabled to view it..
Thanks for reading!
. . . Geoffrey Morrison
This email address is being protected from spambots. You need JavaScript enabled to view it.