Let's start with the obvious: if you fly a lot, you should get some noise-canceling headphones. I'll include trains and buses, too, since they can also be loud. NC headphones, the good ones anyway, can reduce that incessant droning that makes travel so tiresome. I never travel without them, but the style I travel with might surprise you. Personally, I prefer in-ear NC earphones. I've met countless frequent travelers who think I'm crazy. They also think this earphone preference is wild, as they'd never leave the house without some big, comfy over-ear headphones.
I won't try to convince you I'm right—at least not overtly. I think it's worth having a discussion about the pros and cons of each style so you can make an informed decision for yourself.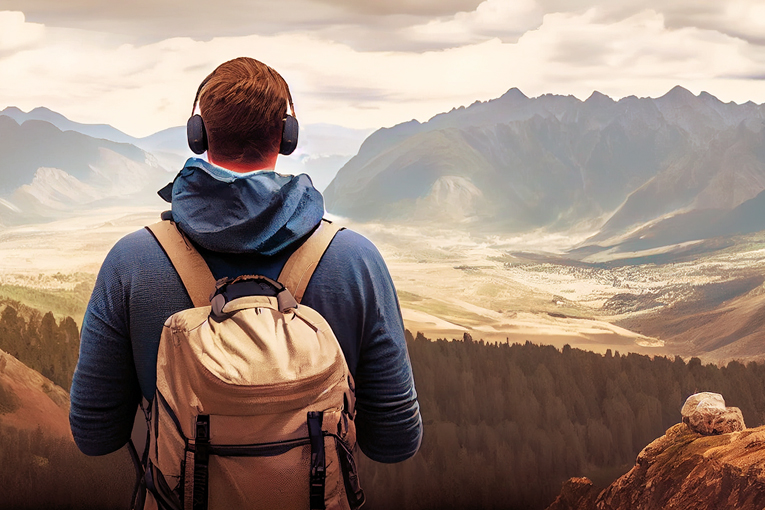 Also, for the sake of this argument, I'm going to lump on-ears in with over-ears. There are certainly important differences, but in this case they function more like over-ears than in-ears, so we'll count them as such.
In defense of in-ears
I would never fly with over-ear headphones for several reasons, but the main one is size. I'm a huge proponent of traveling light. I've lived for months out of a backpack the size of a carry-on. OK, technically two backpacks, and that's actually the issue. My daypack, which is my main underseat carry-on, is stuffed full of all my camera gear. I don't have the space for over-ears. The size of the case, the extra weight—I can't fit them. I don't want to, either, and that's related to the size of the headphones themselves.
You see, I typically take longer-than-six-hour flights. My longest was Johannesburg to Atlanta at around 18 hours, but I've done a bunch in the 15-hour range. My hope is to sleep on the plane, and the bulk of over-ear headphones is not conducive to this. Even with lie-flat business-class seats (thanks, credit card points!), your only comfortable position with over-ear headphones is on your back. I can't sleep like that. Even in the cheap seats, when I try to lean against a window or with a pillow on my shoulder, the bulk of over-ears is unpleasant. Maybe you've tried and have no problem, but for me it's a no-go.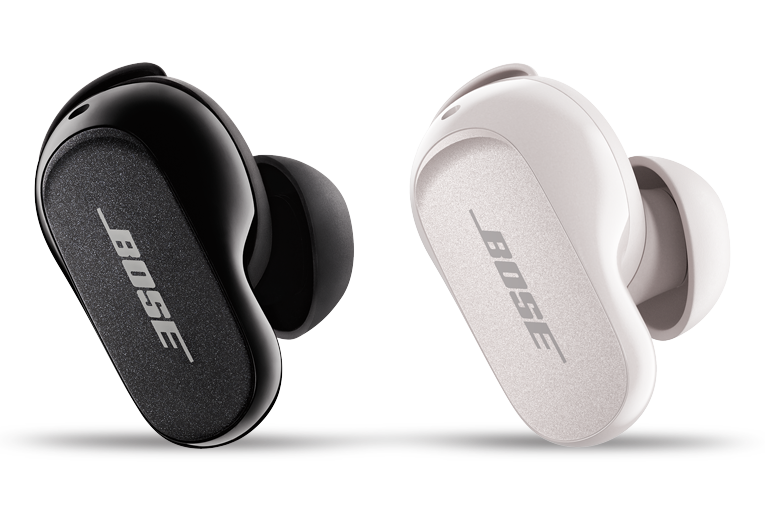 Instead, for years I've flown with Bose QuietComfort 20 wired earbuds. The earbuds themselves are quite small, and they have ultra-comfortable silicone wings to securely fit in your ears without undue pressure. I've slept on them countless times. I'm saddened that the battery is finally going after years of service, but the QuietComfort Earbuds II offer even better noise canceling and are a likely replacement. I've only tested them on one cross-country flight, but they seem like they'll work for my purposes. Regardless, both models fit in a tiny case that can fit in any pocket.
So for ease of carrying and ease of wearing, I think in-ears are the way to go.
In defense of over-ears
The main reasons over-ears are great are overall noise reduction and comfort. For a lot of people, wearing earbuds for a long time just isn't comfortable. I get it. I've certainly worn some earbuds that feel great for a short listen and then get progressively more annoying to wear. I know a lot of people, my parents included, who just can't get a comfortable fit with any of them. So over-ears are really the only option. Fair enough.
Then there's the noise reduction itself. The electronic "active" aspect of noise canceling can be just as good in earbuds as over-ears. Over-ears, however, offer many people a better seal against the outside world. Or at the very least, they're less seal-dependent compared to in-ears. So there's passive isolation possible in the design itself. Typically, this helps in the midrange and occasionally the upper-midrange. Conveniently, this is where active noise canceling starts to lose its effectiveness (well, usually). So potentially, you can get an even quieter flight. The difference won't be as big as what you get stepping up to any decent NC headphone from a non-NC headphone, but it certainly won't hurt.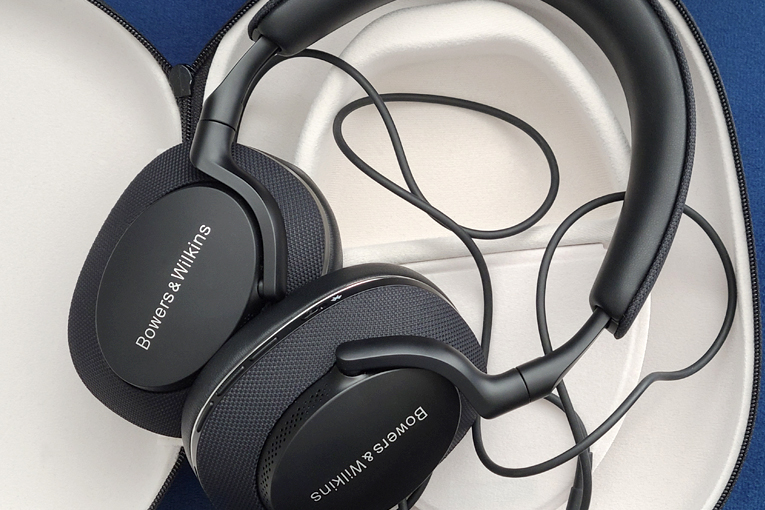 We discussed the size aspect above, but even if you have the space in your carry-on and don't mind lugging them around at your destination, there's the question of weight. Have you worn your headphones for five-plus hours straight? How does your neck feel? Maybe I need to work out my neck more (OK, my entire body), but most headphones start to be a literal pain in my neck after a few hours. Something to consider.
For their comfort and potentially better overall noise reduction compared to some NC headphones, over-ears can be a great option.
Fly me to the moon
Largely, it comes down to two main things. First, what do you find most comfortable? What can you wear for hours on end? Second, how long are your usual flights? Two people could accurately claim they fly "a lot" and mean different things. I had a colleague who flew from Los Angeles to San Francisco and back every week. His average year and my average year were fairly close in total flight hours, but those are radically different airplane experiences.
If you're the road warrior who just wants a few moments of peace, maybe some big over-ears are the way to go. If you expect to sleep, or at least try to, maybe some small in-ears are the way to go. That's definitely why I choose the latter.
How about you? What's your pick?
. . . Geoffrey Morrison
This email address is being protected from spambots. You need JavaScript enabled to view it.