Sound:











Value:










Measurements can be found by clicking this link.
"Wired headphones have really tanked for us," a sales manager for a large and respected headphone maker told me at the recent Rocky Mountain Audio Fest. I guess I shouldn't have been surprised, considering that Apple took the headphone jacks off new iPhones two years ago -- and that there are countless Bluetooth headphones and earphones now available at affordable prices. Still, cables have their utility, which is why Acoustic Research's AR-E010 earphones ($249.99 USD) let you change from wireless to wired operation in just a few seconds.
Most wireless earphones don't offer the option of a wired connection, but the AR-E010s make it possible by using earpieces with detachable cables. You can attach one of two standard cables or a Bluetooth-equipped cable that has an integral rechargeable battery and inline remote/microphone. All are included, and the carrying case is big enough to hold the Bluetooth cable and a passive cable. That's important, because there are many situations in which a wired connection is the only option: listening to in-flight entertainment systems on airliners, connecting to traditional stereo systems, and, in my case, monitoring the sound of musical performances recorded live on my Tascam DR-40 handheld recorder.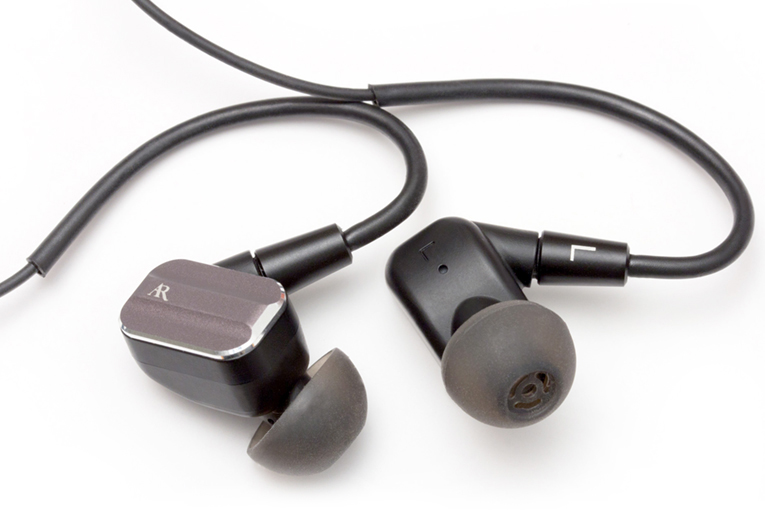 The AR-E010s are also unusual among Bluetooth-equipped earphones in that they're clearly intended for serious listening. Each earpiece includes an 8mm dynamic driver with a beryllium diaphragm, and what AR calls a "proprietary balanced armature driver." It's a tuned and tweaked version of an existing driver, rather than an off-the-shelf Knowles balanced armature as found in most BA-equipped earphones. There's also a less-expensive model with just a single 10mm beryllium driver per earpiece, the AR-E100 ($149.99).
I've actually had the AR-E010s around for several months; my attention keeps getting diverted by sexier high-end models. But after hearing what my listening panel thought of them, I wish I'd gotten this review done sooner.
In the box
The AR-E010s come with a compact travel case that's slightly bigger than average for earphones; I assume AR chose a larger case to make it practical to carry Bluetooth and analog cables at all times. Still, it's only 4.2" by 2.8" by 1.2", so it's easy to slip into a pocket. Besides the 2.3' (0.7m) Bluetooth cable, it comes with two 3.9' (1.2m) analog cables: one with a 1/8" (3.5mm) unbalanced plug, and another with a 1/6" (4.4mm) balanced plug. The latter is included in large part because Acoustic Research offers a portable player with a 4.4mm balanced output, the AR-M200 ($399). Silicon eartips in three sizes and foam eartips in two sizes are also included.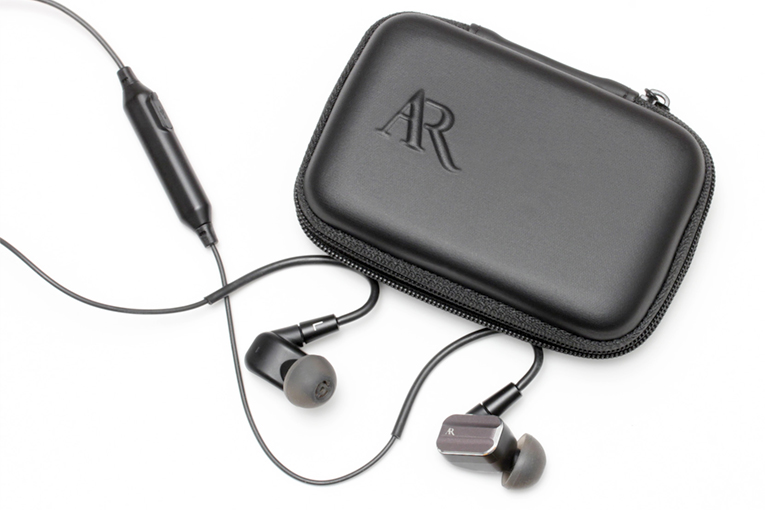 Use
The AR-E010s use the over-ear cable routing that most headphone enthusiasts prefer; this prevents the earphones from getting yanked out of your ears accidentally, and it also allows a more secure, ear-filling fit. I and my listening panelists had no problem getting a comfortable fit and a good seal from the supplied eartips. Wireless mating with the Bluetooth cable is easy, and changing the cables is, too -- just grasp the two-pin connector on each earpiece and pull, and then push the other cable's connector in. The pins are small but seem quite sturdy, and the cables have robust strain relief on the earpiece end. The one complaint I have about the AR-E010s' ergonomics is that the analog cables tangle easily.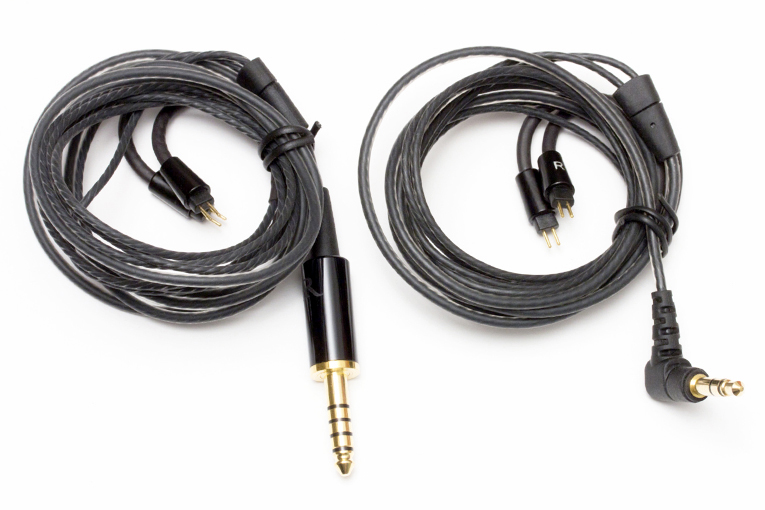 Sound
I was happy to hear that the sound of the AR-E010s didn't vary much whether they were connected with an analog cable or through the Bluetooth cable, and my listening panelists came to the same conclusion. The tonal balance doesn't really change, but you do hear a bit of degradation because of the Bluetooth data compression/decompression process. (Incidentally, the AR-E010s do include the standard version of the aptX Bluetooth codec, but I found in my blind online test that it doesn't substantially improve on the Bluetooth SBC codec.) In Bluetooth, whether from my aptX-equipped Samsung Galaxy S9 or a panelist's non-aptX iPhone 8, the AR-E010s seemed to subtly attenuate the bass, which had the psychoacoustic effect of making the bass sound slightly better defined. It also seemed to add a little unevenness in the midrange, and to slightly reduce sibilance. Basically, the AR-E010s work well in both modes.
The overall sound signature of the AR-E010s is generally even, with a slight "smiley" response -- i.e., a bit of a boost in the bass and treble. But from what I could hear, the boost seemed to elevate the bass and treble only about 2dB relative to the midrange, so the effect is to make the sound a little more vivid and exciting, rather than adding an overt or unnatural coloration. It's a sound I enjoyed no matter what kind of music I was listening to.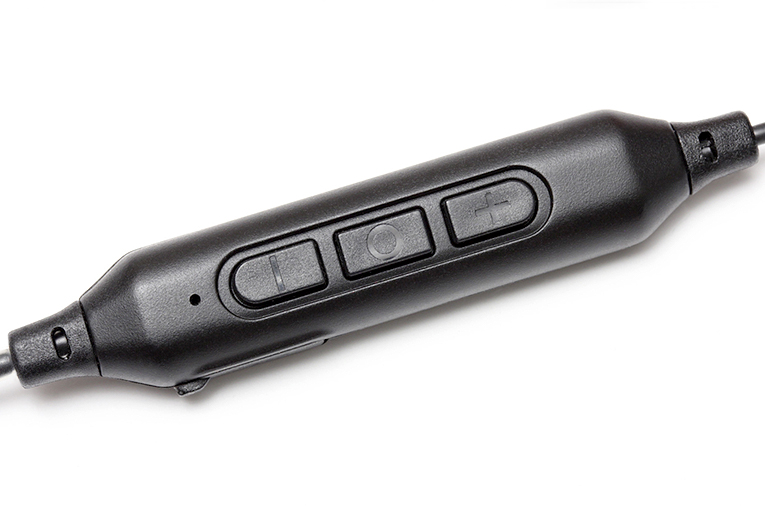 For example, whether used with an analog cable or the Bluetooth cable, the AR-E010s got pretty close to the sound of a miked cello when I listened to the Bach Cello Suite No.1 in G Major, "1. Prelude," from cellist Ralph Kirshbaum's album 6 Cello Suites (320kbps Ogg Vorbis, Erato/Spotify). I could hear the bite/scrape of the bow across the strings, and got a good sense of the way the instrument was miked (with a stereo pair perhaps 8' from the cello in a relatively small hall, I would guess). I didn't quite hear as much of the upper-bass "bloom" that captures the instrument's body resonance as I might have liked, but I haven't heard Kirshbaum live so I don't know what his axe really sounds like.
Whether I used the Bluetooth cable or the analog connection, Houston Person and Ron Carter's Remember Love (320kbps Ogg Vorbis, HighNote/Spotify) sounded like the best new jazz album I've heard this year, even though it's just double bass and tenor sax. The ARs gave me terrific clarity and definition in Carter's bass playing (although the Bluetooth cable subtly emphasized the slaps of Carter's strings on the fingerboard and the slight rattles of the instrument), and Person's tenor sax had what sounds to me like a realistic blend of smoothness and edge; I could hear some spittiness in his tone, but that's part of most saxophonists' sound, and it never sounded edgy or harsh. Headphones with a softer treble response would likely have taken the life out of his sound.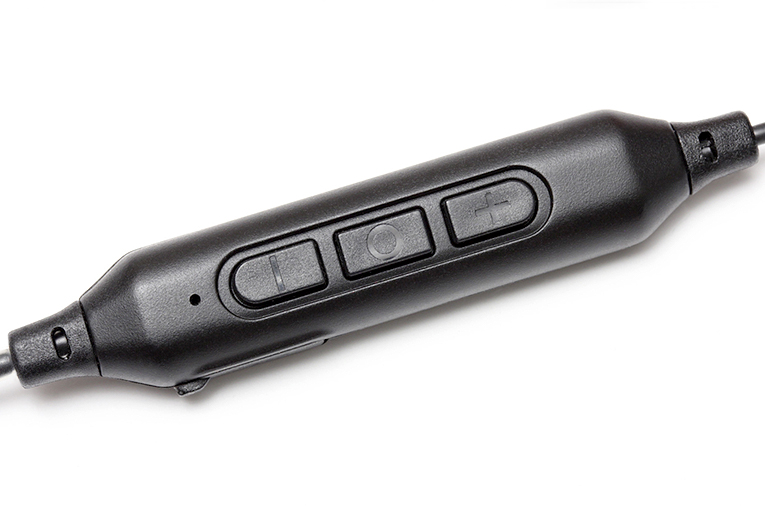 The AR-E010s worked well on pop material, too. Haim's highly produced "I Want You Back," from Something to Tell You (16-bit/44.1kHz WAV, Columbia), had the kind of excitement and dynamics I expected when I heard it through the AR-E010s. There was perhaps just a bit of extra bass kick, akin to turning up a bass tone control one notch. I also heard a little bit of sibilance in the lead vocal, but all the reasonably priced earphones I've heard tend either to have a little bit of sibilance or to sound a little too smooth.
Comparison
For a comparison test of the AR-E010s, I brought in John Higgins, who holds a master's in music performance from USC and has served as a frequent contributor to Wirecutter and Sound & Vision, and LeRena Major, a Los Angeles saxophonist who's held several positions in the music business and is a voting member of the National Academy of Recording Arts and Sciences. I had them compare the AR-E010s with one of my favorite sets of wired earphones, the 1More Quad Drivers ($199.99). Unfortunately, I didn't have any high-end Bluetooth earphones on hand to use for comparison.
Both panelists loved the idea of having a Bluetooth cable and an analog cable, and they both found the AR-E010s fit them well and felt comfortable. John called them "pretty good," which, coming from him, is high praise. He felt that the upper bass sounded slightly muted (as I also noted in the cello recording cited above), that the lower bass sounded slightly pumped up, that the midrange sounded great, and that there was a slight emphasis on the treble. LeRena called the AR-E010s "punchy in a good way," complimented their dynamics and clarity, and felt that their balance of bass to mids to treble was just about right. She did note, though, that the 1More Quad Drivers gave her a greater sense of envelopment.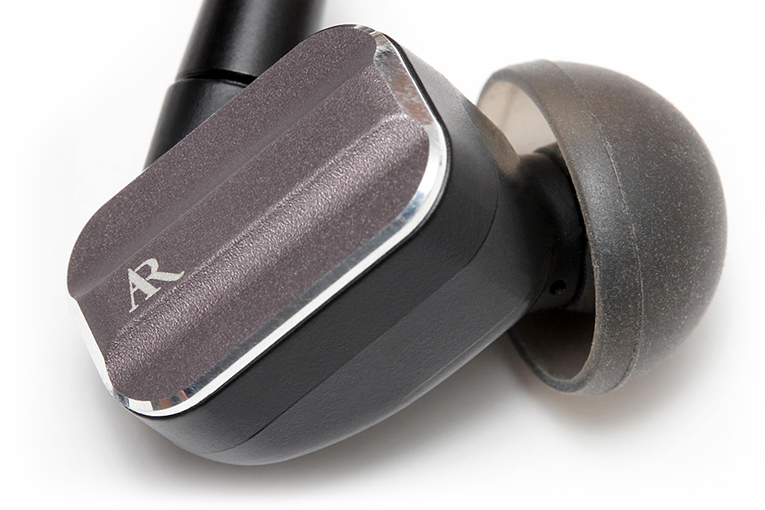 Personally, I went back and forth between preferring the warmer, smoother sound of the 1Mores and the more vivid sound of the ARs, but I thought both sounded quite nice and that there wasn't an overt difference between them. My preference depended on the tune I was hearing.
I can't think of a set of wireless/wired earphones that compares directly with the AR-E010s. Most of the Bluetooth earphone field is dominated by mass-market products from the likes of Bose and Beats, and many of them use neckbands to house the electronics. To me, that's a very different kind of product. The only remotely similar earphones that I've reviewed are Sennheiser's HD1 Free Bluetooth earphones ($199.95), but they don't have a wired option and their emphasis of bass and treble sounds less natural than the AR-E010s' subtler boosts.
Conclusion
The AR-E010s are a very well-thought-out product, providing the convenient Bluetooth connection that most of today's listeners prefer while also offering a simple-to-use analog connection for times when Bluetooth won't work, or when you want the best possible sound quality. The industrial design is great, the sound is very good, and the ergonomics are excellent. I wish more of the products I review were this well executed.
. . . Brent Butterworth
This email address is being protected from spambots. You need JavaScript enabled to view it.
Associated Equipment
Headphone amp-DAC -- iFi xDSD
Sources -- Samsung Galaxy S9, iPhone 8 smartphones
Acoustic Research AR-E010 Earphones
Price: $249.99 USD.
Warranty: One year repair or replacement.
Acoustic Research
Voxx Accessories Corp.
3502 Woodview Trace
Indianapolis, IN 46268
Phone: (844) 353-1307
Website: www.acousticresearch-hifi.com