Sound:











Value:











(Read about our ratings)
Measurements can be found by clicking this link.
If you're not interested in true wireless earphones, I can sympathize. The first true wireless earphones sounded cheap, felt clunky, ran barely long enough to play three albums, and often refused to connect to each other. But the latest generation of true wireless products, such as the Cambridge Audio Melomania 1 earphones ($129.99 USD), can be radically superior: smaller, more reliable, and, in some cases, better sounding.
I got a set of Jabra Elite Sport 65t true wireless earphones early this year after I joined a gym and found my cabled Bluetooth earphones kept getting tangled in the workout equipment. The recreational demands of my recently adopted Shih Tzu now leave little time for the gym, but I still use the Jabras every day. They're convenient and comfortable, and with a little tweaking in Jabra's app, they sound pretty good. Can Cambridge -- a company known for quality audio -- do better?
The Melomania 1s tick all the right boxes for true wireless earphones in 2019. They're small, so it doesn't feel like you have some sort of sci-fi mind-control appendages hanging out of your ears. They're rated to run for nine hours on a single charge, and the charging case is said to provide four additional charges -- a total of 45 hours running time. They're IPX5-rated, which means they can withstand jets of water, or more relevantly, sweat and rain.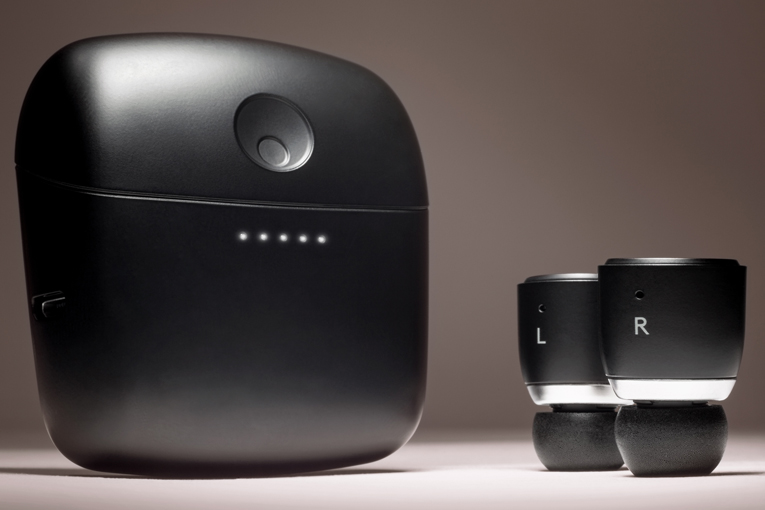 Cambridge Audio also put some thought into the sound quality. The Melomania 1s use 5.8mm drivers with diaphragms "enhanced with graphene," a super-lightweight, super-stiff material. They include the standard version of the aptX codec (great if you're using Android and want reasonably low latency for watching movies or playing games), as well as AAC (great if you're using Apple devices, as Apple uses the AAC codec so there's no need to impair sound quality by putting it through another layer of data compression).
In the box
Like all the true wireless earphones I've seen, the Melomania 1s come with a small case that stores and recharges them. A silicone rubber outer case in your choice of six colors costs $10. They include silicone eartips in three sizes, plus a pair of small foam tips. A USB charging cable is also included.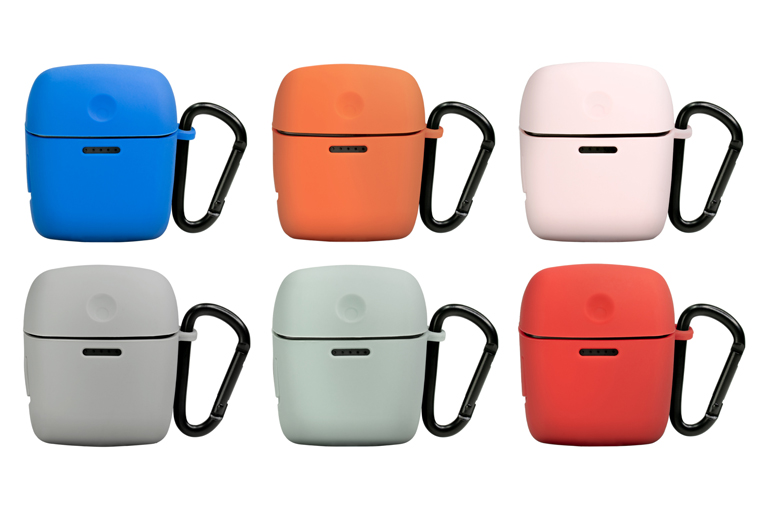 Use
Unfortunately, none of the tips Cambridge Audio provided was large enough to seal in my ear canals. This happens a lot; an audiologist told me that my ear canals are about 10 percent larger than average for an American male. But I also have a female friend who found that none of the provided tips gave her an acceptable seal. Many of the earphones I review come with a larger selection of tips, and thus can achieve a better fit -- and better sound -- in a wider variety of ears.
The problem is made worse by the Melomania 1s' 7mm-diameter sound tubes, which are too big for most aftermarket tips to fit. A set of tips borrowed from some 1More Triple Driver earphones were able to interface my ear canals with the Melomania 1s reasonably well. A growing number of earphone manufacturers understand that they should always provide a wide selection of tips, because they'll do more to improve the sound than any fancy driver or enclosure material can. This is especially important if the earphones use non-standard, oversize sound tubes, as the Melomania 1s do.
Mating the Melomania 1s with my Samsung Galaxy S9 wasn't as reliable as with some of the true wireless earphones I've tried. The left and right earpieces show up as two different devices in the phone's Bluetooth menu, and sometimes just one earpiece would mate with the phone. I often ended up having to put them back in the case to cycle them on and off, and often had to fumble around with the Bluetooth menu on my phone to get them both to pair. The Jabras, in contrast, show up as a single item in the menu, which to me is less confusing, and connect perfectly every time. With the Melomania 1s, the connection sometimes wasn't robust; during my morning dog walks, I often had to hold the phone in front of me rather than leaving it in my pocket, otherwise I got dropouts and the sound would Ping-Pong between the left and right earphones. It was fine as long as I sat in one place and kept the phone in line-of-sight with one of the earphones, though.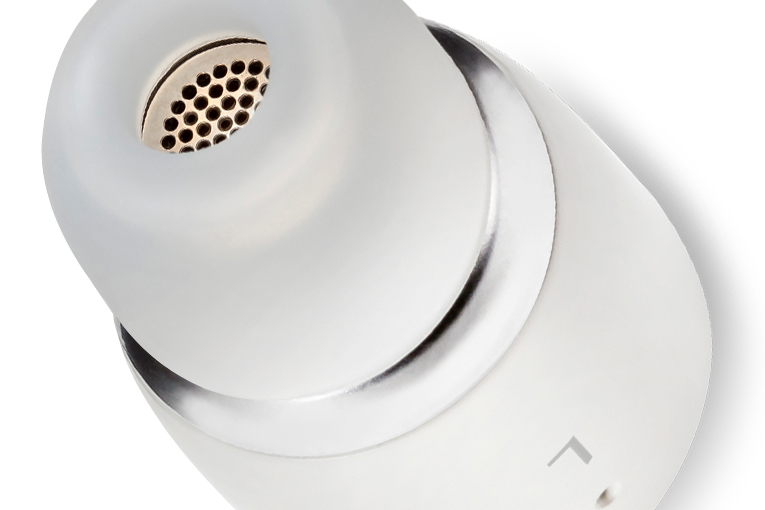 I do love the design of the Melomania 1s, though. They're light, and even though I struggled to get a super-tight seal in my ear canals, the earphones never felt like they were going to fall out, and they were comfortable to wear for a few hours at a stretch. They also don't fill up your earlobes the way the Jabras and many other true wireless earphones do.
I also liked the Melomania 1s' button layout, which is the most intuitive I've encountered on true wireless earphones. Hold down the button on the back of the right earphone to turn the volume up, and hold down the corresponding button on the left earphone to turn it down. Double-click on the right earphone to skip tracks forward, double-click on the left earphone to skip backward. Very easy, even if you have Incredible Hulk-sized fingers.
Sound
Although I've voiced some complaints about the Melomania 1s, I have no complaints about their sound. They sound like what they are: a well-voiced set of inexpensive, dynamic-driver earphones. Though I'm not entirely convinced I got an optimum seal, even when I substituted the 1More tips, the sound was still good overall, and my panelists (more on them later) agreed.
When I was trying to find some tips that would mate my ears with the Melomania 1s, I ended up going to some very familiar material: six tunes I put on a demo disc to take to audio shows way back in the mid-2000s. They're great tunes for testing audio gear (which is why they're the first thing I put on any new smartphone), and they say a lot about the Melomania 1s.
For instance, Steely Dan's "Aja" (Aja, 256kbps MP3, MCA) sounded nicely balanced through the Melomania 1s. I'd say it was a little on the bassy side, but not real bassy -- kind of like the legendary Sony MDR-7506 headphones. The voices and piano sounded smooth and natural, although not especially detailed or spacious. The snare drum and the various percussion instruments sounded a little crispy, but that's the norm with inexpensive dynamic-driver earphones. I can't think of a comparable product that doesn't sound this way in the high frequencies (although I might be forgetting one). So I wouldn't call it an audiophile-grade sound by any stretch, but it's as good as I've heard from inexpensive true wireless earphones -- comparable to the 1More E1026BT-Is, although I did eventually want to experiment with EQ on the 1Mores, and I never felt the need to do that with the Melomania 1s.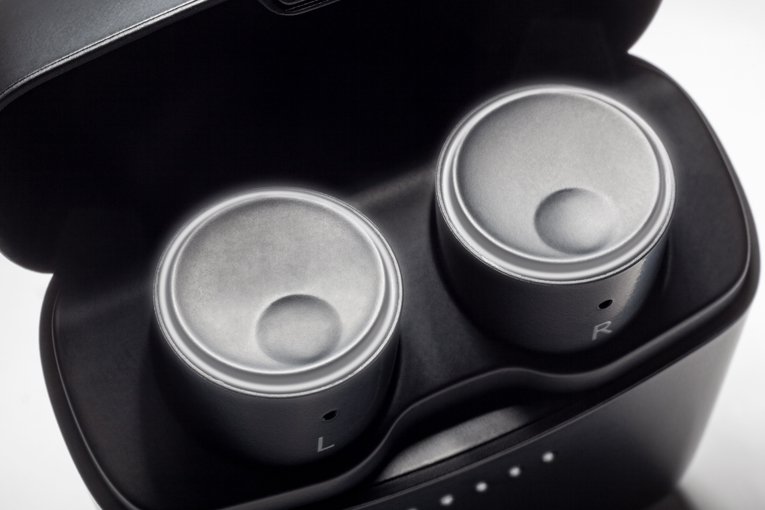 The next tune from the "BB test tunes" playlist, Mötley Crüe's "Kickstart My Heart" (Dr. Feelgood, 256kbps MP3, Elektra), I usually use to test maximum volume of things like Bluetooth speakers -- but it sure sounded great through the Melomania 1s. The sound was full, clear, powerful, and undistorted. A little bassy, perhaps, but then again, maybe not, because the entire audioband seemed perfectly balanced. Snare and hi-hat sounded smoother and more natural than they did on "Aja," and the vocals sounded clear and distinct -- no small feat for such a sonically dense recording.
Weirdly, the Melomania 1s handled Holly Cole's recording of "Train Song" (Temptation, 256kbps MP3, Blue Note) more like they did "Kickstart My Heart" -- with nothing on this 24-year-old audiophile warhorse out of balance, nothing highlighted, and nothing obscured. The bass sounded just full enough, and wonderfully tight and defined. Cole's voice was perfectly full and natural, with no trace of sibilance, and all the many and varied percussion instruments sounded exceptionally clear, but not artificially enhanced with treble boost, as many headphones do.
Comparison
I ran the Melomania 1s past our usual listening panelists: LeRena Major, a Los Angeles saxophonist who's held several positions in the music business and is a voting member of the National Academy of Recording Arts & Sciences, and John Higgins, who holds a master's in music performance from USC and has served as a frequent contributor to Wirecutter and Sound & Vision. Neither of them raved about the Melomania 1s' sound, but neither was critical of them, either. (In fact, they were much more judgmental about several costlier passive earphones they tested in the same session.)
LeRena loved the way the controls worked once the Melomania 1s were in her ears, but she found that she always accidentally pushed one of the buttons when putting in the earphones. She described the sound as "solid and even, although not particularly exciting or engaging," adding that "this is pretty good sound quality for the price."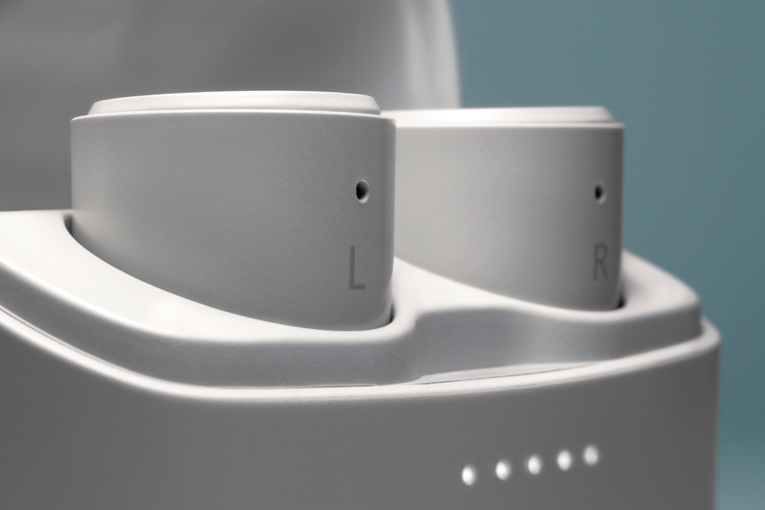 John agreed that the Melomania 1s are "fine for $129, especially if you want somewhat bassier sound." He thought the bass seemed somewhat emphasized, which obscured some of the clarity in the mids, and he also thought the highs seemed to roll off significantly -- perhaps a subjective effect of the bass boost.
Conclusion
We haven't heard a better set of under-$150 true wireless earphones than the Melomania 1s. That doesn't mean they get an enthusiastic recommendation from us, though. The earphones don't pair dependably through Bluetooth, and unless you can keep your phone line-of-sight with the earphones, I expect you'll experience a lot of dropouts. And of course, you might not get a good fit. A Melomania 2, with a more up-to-date Bluetooth chipset and a much broader selection of tips, would be a strong contender.
. . . Brent Butterworth
This email address is being protected from spambots. You need JavaScript enabled to view it.
Associated Equipment
Smartphone -- Samsung Galaxy S9
Cambridge Audio Melomania 1 True Wireless Earphones
Price: $129.99 USD.
Warranty: One year parts and labor.
Cambridge Audio USA
1913 N. Milwaukee Ave.
Chicago, IL 60647
Phone: (877) 357-8204
E-mail: This email address is being protected from spambots. You need JavaScript enabled to view it.
Website: www.cambridgeaudio.com