Sound:











Value:











(Read about our ratings)
Measurements can be found by clicking this link.
Although I don't know much about you, dear reader, I am pretty confident you'll eventually own some true wireless earphones -- even if you're a hardcore audiophile. The sheer convenience of them seems to win over everyone who tries them, and they're expected to take about 50% of the earphone business this year. Audiophiles haven't shown much interest yet, but with new models such as the Edifier TWS6 earphones ($119.99 USD) appearing, they probably will.
The TWS6es are unusual among true wireless earphones in that they use a balanced-armature driver -- basically an almost microscopic teeter-totter wrapped in a coil of wire, suspended in a magnetic field, and attached to a diaphragm to make sound. Balanced armatures are known for detailed mids and treble, and for somewhat weak bass, which is why they're often paired with a dynamic driver that handles the lows, although that's not the case here.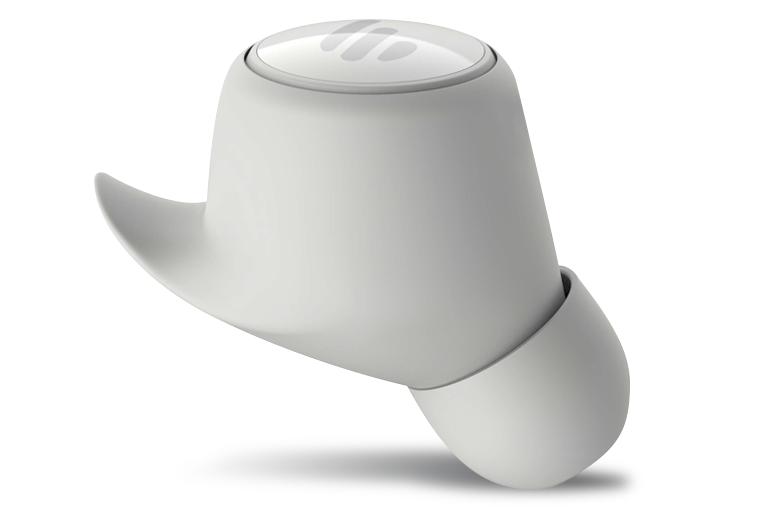 Other than that driver, the Edifiers are pretty standard fare for true wireless earphones. The earphones are rated for eight hours of battery life (which is pretty long), and come with a charging case that recharges them up to three times. They carry an IPX5 water-resistance rating, which in theory makes them sufficiently sweatproof for use when jogging or working out. They're available in white or black.
In the box
The TWS6 earphones include the charging case, silicone tips in two sizes, foam tips in two sizes, and three pairs of silicone "wings" that slip over the earphones and help secure them in your ears. A USB-C charging cable is also included.
Use
The TWS6es are smaller than most of the true wireless earphones I've tested, and their charging case is unusually slim -- 3/4" (22mm) thick, versus 1-1/8" (29mm) thick for the case that came with my Jabra Elite Active 65t earphones. This makes the case easier to slip into a pants pocket.
I got a good seal with the largest of the silicone tips. I found the largest of the silicone "wings" challenging to slip over the earphones, but they did help hold them in my earlobes and seemed to enhance the seal, too. It was hard to fit the earphones in the case with the wings on, though.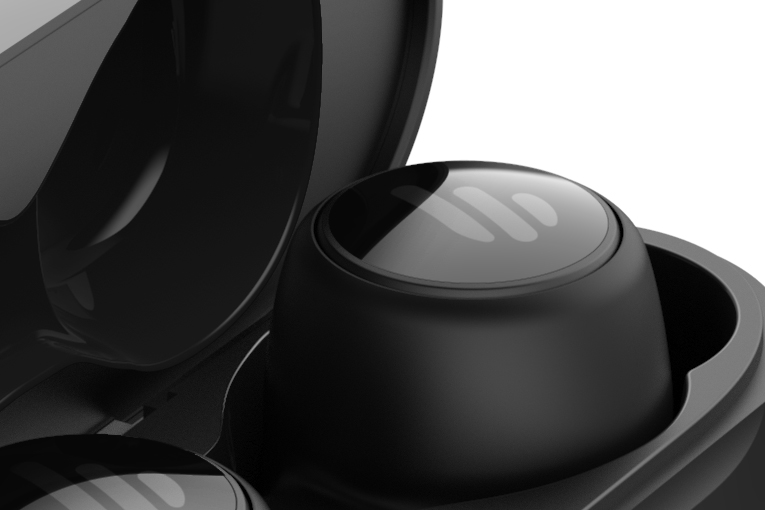 The initial mating of the earphones with my Samsung Galaxy S9 phone was easy, but the Bluetooth connection seemed a little subpar; I found when walking my dog that I experienced frequent dropouts when I put the phone in my pants pocket -- something that does happen with most other true wireless models, although typically not so often. The TWS6es' internal microphones made my voice sound a little thin when I recorded it, but the quality was pretty close to what I got with other true wireless earphones I have on hand.
Each earpiece has a button. The right one controls play/pause, the left one accesses voice assistants, and either can answer or disconnect a call. There's no volume control.
Sound
True to the reputation of earphones with a single balanced armature (and no dynamic driver) per earpiece, the TWS6es convey a lot of detail in the treble with a rather lightweight sound in the bass. But surprisingly for trebly earphones, they don't seem especially sibilant and they don't appear to have any large, unnatural peaks in the response.
Some of the best attributes of the Edifiers can be heard on "Wide and Far," from Pat Metheny's new album From This Place (16-bit/44.1kHz FLAC, Nonesuch/Qobuz). It was very easy to hear all the details in the fleet cymbal work of drummer Antonio Sanchez, and in the string section of the Hollywood Studio Symphony; even a subtle bass clarinet in the background, supporting Metheny's guitar lines, was easy to follow. But the sound wasn't what I'd call full and driving. With the EarFun Free earphones ($49.99), the sound was fuller and more fun to listen to, but the cymbals were relatively muted, there wasn't much detail in the strings, and I'm not sure I'd have realized there's a bass clarinet in this recording.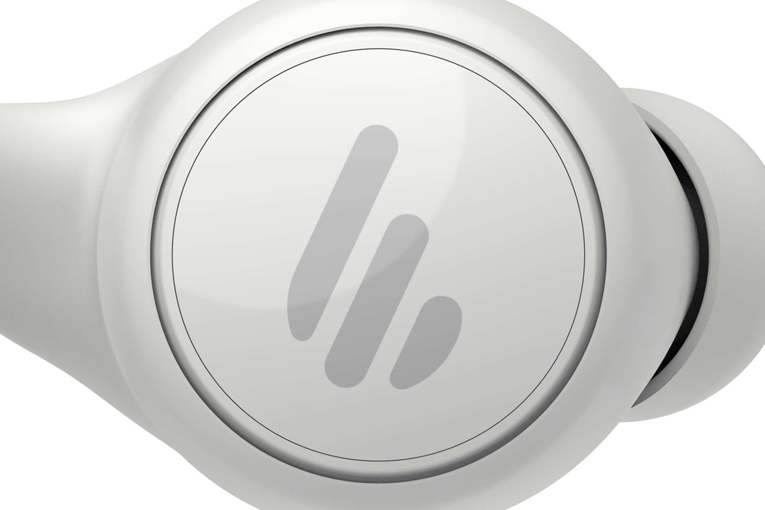 Hearing James Taylor's version of "Teach Me Tonight" (American Standard, 16/44.1 FLAC, Fantasy/Qobuz) through the TWS6es was quite an unusual experience, because the sound definitely pushed toward hyper-detailed -- with every little wiggle of the shaker, every little stroke of a guitar string, and every whack on the bongos clearly audible -- yet I wouldn't call it harsh or fatiguing, and there was no sibilance in Taylor's voice. His voice didn't sound as full as it should, though, and through earphones such as the EarFun Frees and the Audio-Technica ATH-CK3TWs ($99.99), I could hear a lot more bass and a more powerful, satisfying groove.
Wanting to see how the TWS6 earphones handled ultra-deep, powerful bass, I put on "Sum 2 Prove" by rapper Lil Baby (single, 16/44.1 FLAC, Quality Control / Motown / Qobuz). While the ATH-CK3TWs handled this tune easily, it overwhelmed the TWS6es -- the bass tended to distort, and the Roland TR-808-style hi-hat sounded too prominent and rather fatiguing.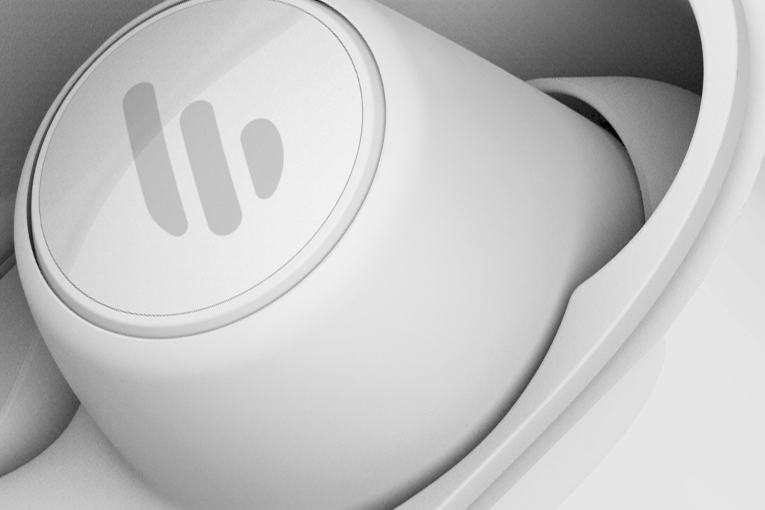 From a standpoint of pure fidelity, pianist/composer Carla Bley's album Life Goes On (16/44.1 FLAC, ECM/Qobuz) might be my fave of 2020 so far. (It's pretty great musically, too.) Bley's piano and Andy Sheppard's saxophone really "light up" the acoustics of the studio, while Steve Swallow's electric bass is front and center, acoustically dry, with just a sprinkle of ambience. All of the instruments sounded incredibly clear and present on this recording when heard through the TWS6es. It didn't strike me as thin-sounding at first, but when I switched to the ATH-CK3TWs, the sound became fuller and more satisfying, if subjectively (and probably actually) less detailed.
Listening panel
Unfortunately, I was able to get only one listening panelist in time for this review: LeRena Major, an amateur saxophonist who's held several positions in the music industry and is a voting member of the National Academy of Recording Arts and Scientists (NARAS), the group that picks the Grammy Awards.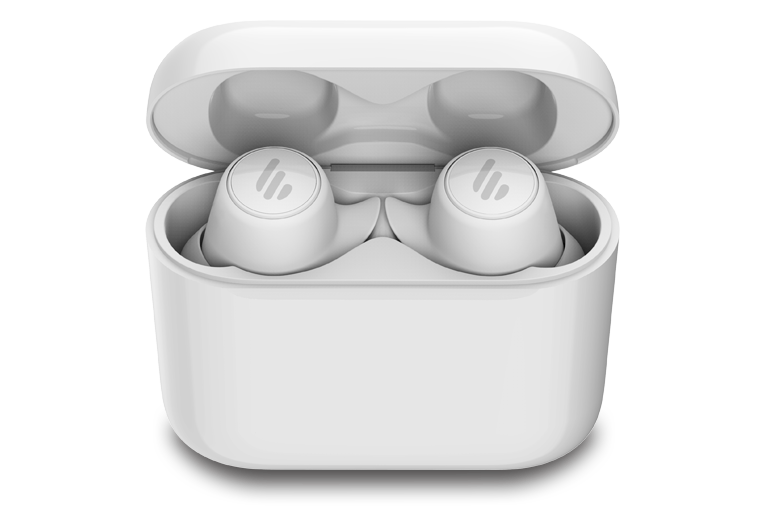 "I thought they sound good but not great," she said. "They sound perfectly serviceable, but I just wanted a little more. I wanted the sound to be bigger, richer, fuller. For me, the EarFun Frees sound more balanced and richer."
Conclusion
The Edifier TWS6 earphones are something I have only rarely encountered: treble-focused, audiophile-oriented earphones that seem entirely free of nasty peaks and colorations in the treble. This makes them, unlike most trebly earphones, pleasant to listen to. Personally, I prefer a fuller sound, but I know many audiophiles like that more trebly sound, and far be it from me to tell them what they should and shouldn't enjoy. So while I think the average listener would prefer fuller-sounding earphones than the TWS6es, for audiophiles who like a treblier balance, these are a smart and affordable way to check out true wireless technology.
. . . Brent Butterworth
This email address is being protected from spambots. You need JavaScript enabled to view it.
Associated Equipment
Smartphone -- Samsung Galaxy S9
Edifier TWS6 True Wireless Earphones
Price: $119.99 USD.
Warranty: One year parts and labor.
Edifier USA
428 Hemphill St.
Fort Worth, TX 76104
Phone: (877) 334-3437
Website: www.edifier.com