Sound:











Value:











(Read about our ratings)
Measurements can be found by clicking this link.
True wireless earphones aren't literally a dime a dozen—not yet, anyway. But even though SoundStage! Solo targets audiophiles, and I thus review only a few true wireless models a year, I'd say I get at least three pitches per week to review new true wireless models. Many of these loosely resemble Apple AirPods, but are priced much lower, often less than $50, sometimes as low as $20. Denon's AH-C830NCW earphones definitely look like AirPods, but at $159 (all prices in USD), they're not inexpensive. What, I wondered, might Denon be thinking, launching what looks like a generic model at a—well, not expensive, but certainly not inexpensive, price?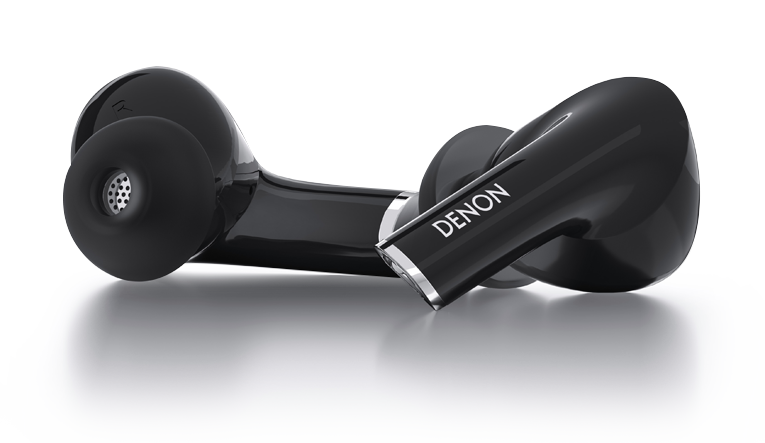 I expect most SoundStage! Solo readers would likely trust the Denon brand over the dozens of "never heard of 'em" budget brands cluttering Amazon, and would happily pay more for a brand they trust. But otherwise, what's interesting about these earphones? After scanning the specs sheet, I found . . . nothing in particular.
They have active noise canceling, an IPX4 water-resistance rating, and a six-hour battery life with three additional recharges from the charging case (cut that down to 4.8 hours with noise canceling on). In addition to the standard SBC codec, they also include AAC, a plus for those who use Apple devices. None of that is uncommon, so the AH-C830NCWs better sound really good and suffer few or no ergonomic quirks. Although if they can do both of those things, that'll put them far above the standard of most true wireless earphones.
In the box
Denon includes the earphones, the charging case, silicone eartips in three sizes, and a USB-C-to-USB-A charging cable.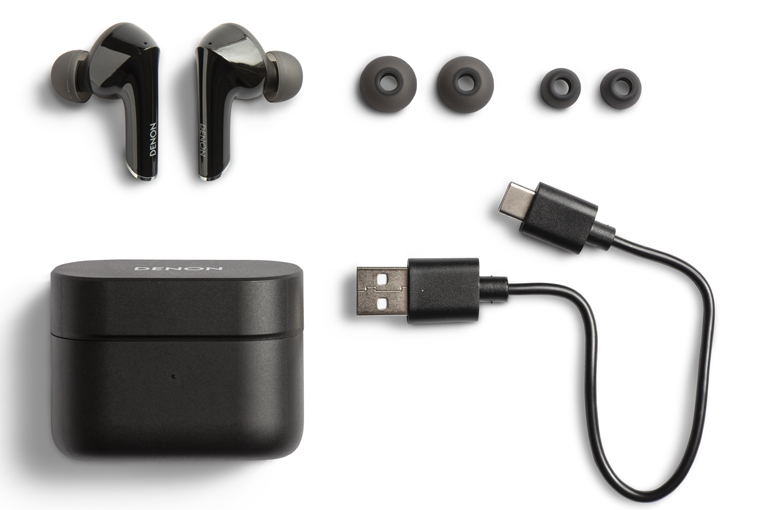 Use
Most true wireless earphones I've tried suffer at least one ergonomic disaster—such as fussy fit, a total inability to seal securely in my larger-than-average ear canals, or an inconsistent, unreliable Bluetooth connection. But the AH-C830NCWs are one of just a very few earphone models that achieved a perfect fit in my ears with the supplied tips, and I found them unusually comfortable. They connected with my Samsung Galaxy S10 phone instantly every time, and the Bluetooth never dropped out when I slipped the phone into my pocket. The controls are also easy to operate; I especially liked that I could easily switch between the noise-canceling and Ambient (which lets in outside sounds) modes with just a touch to the left earphone.
The noise canceling works well—to my ears, at least, it nearly eliminates low-frequency rumble, certainly to the point where airplane cabin noise doesn't obscure the music I'm listening to. This is something that, to the best of my memory, none of the under-$100 noise-canceling earphones have yet achieved. And fortunately, the sound changes barely at all between modes.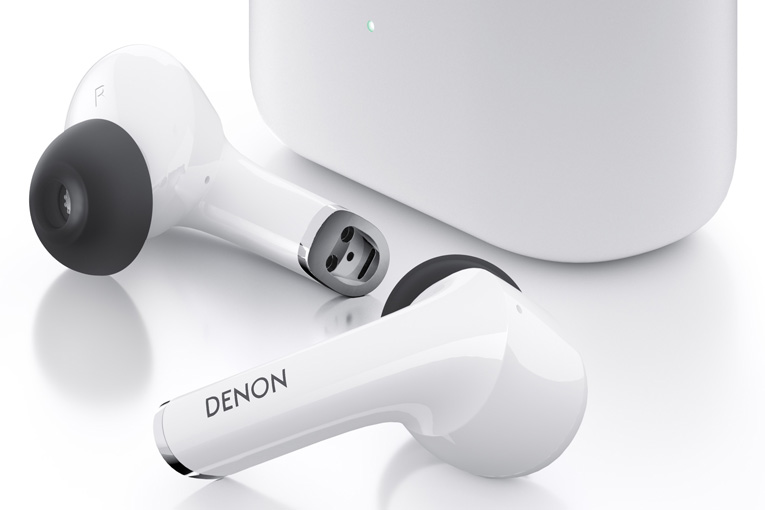 Sound
Because I have had so many interesting headphones and earphones to review of late, this Denon sample sat around for at least a couple of months. But during that time, I kept coming back to these earphones because they sound good, they're comfortable, and they always connected to my phone without a fuss—in other words, everything on the wish list I just mentioned a few paragraphs above.
Although I'd been listening to these earphones for months, I hadn't done a serious evaluation. I started off with Norwegian singer-songwriter Jenny Hval's newest album, Classic Objects (24-bit/96kHz FLAC, 4AD/Qobuz). I first encountered Hval's music about a decade ago, in the DeVore Fidelity room at Rocky Mountain Audio Fest (I think), where company president John DeVore was spinning her first album, Viscera, which turned out to be something of an audiophile classic. Classic Objects is considerably less avant-garde than Viscera, but it's still fascinating—and great stuff for seeing what your earphones can do.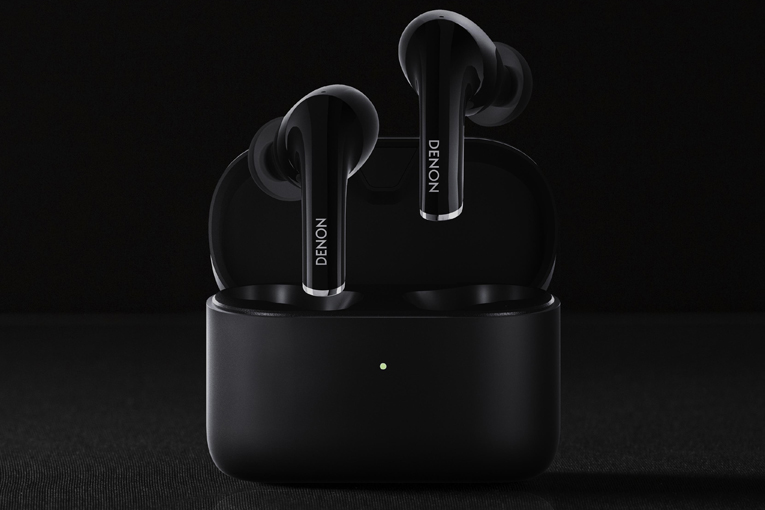 I knew literally from the first second of "American Coffee" that the AH-C830NCWs were doing a good job. The tune starts with a brief little vocal sigh that's soaked in reverb (or natural room tone, but I can't tell because it lasts only about one second)—and through the Denons, it jumped out at me, created a sense of sonic space, then disappeared, all in the course of about one second. I knew then that these earphones had pretty impressive soundstaging for a true wireless design, and as I got further into the tune, I grew even more impressed. One of Hval's favorite studio tricks is employing multiple levels of reverb, carefully layered to create "sonic bubbles" of varying sizes, and the AH-C830NCWs seemed to capture that perfectly—and also seemed to be reproducing her voice without any coloration other than the little bit of extra sibilance added by the Bluetooth codec.
Encouraged, I wanted to dig deeper with something that wouldn't have me speculating about how the music's supposed to sound—something I know well that would help me ferret out any problems I didn't hear in the Jenny Hval album. So I put on "Buddy's Bounce" from Take2 (16/44.1 FLAC, Outrageous8 Records/Qobuz), the album I made last year with saxophonist Ron Cyger. I played half the instrumental tracks, mixed the whole thing, and OK'ed the mastering job, so I know what it sounds like on my monitoring rig (JBL 305P MkII studio monitors and AKG K371 headphones).
The AH-C830NCWs departed only subtly here from "what the artist intended." What most impressed me was the detail—the soft but insistent chugging of the shaker, the intricate bongo playing of percussionist Larry Salzman, the little clicking sounds of my double bass strings slapping against the fingerboard, and the noise-gated twang of my Fender Tenor Tele guitar. The AH-C830NCWs differed from what I remember hearing during the mix mainly in that they seemed to have a few dB more energy between about 100 and 300Hz—but that's exactly where Harman-curve headphones like the AKG K371s wouldn't have so much energy, so this is pretty much what I expected. It did seem to take some of the drive out of the bass. I also thought I heard a little extra emphasis somewhere around 5 or 6kHz, because the alto sax sounded just a little bit buzzy on top—something I also thought might be happening in the Jenny Hval recording but forgot to mention. I'll be curious to see if the measurements (available from the link at the top of this review) confirm my guesses.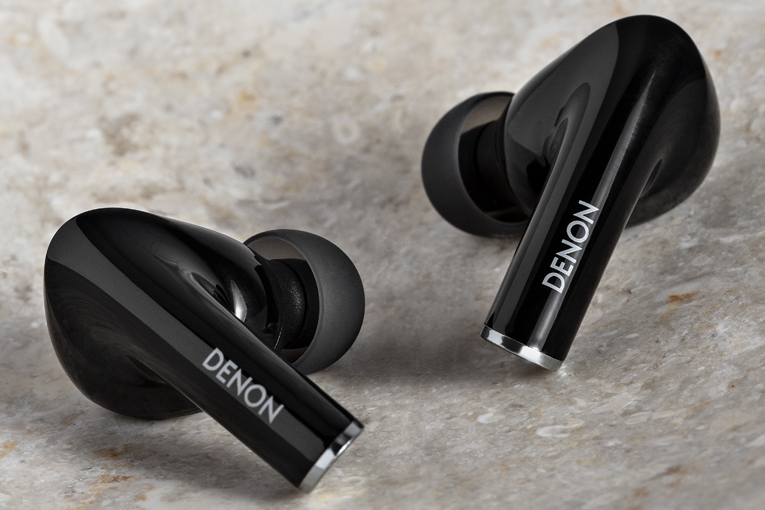 I've become a little obsessed with Hilary Hahn's excellent album Paris (24/48 FLAC, Deutsche Grammophon/Qobuz), recorded with the Orchestre Philharmonique de Radio France, Mikko Franck conducting. On my favorite movement from this album, the frantic Scherzo: Vivacissimo from Prokofiev's Violin Concerto No. 1 in D Major, Op. 19—well, let's just say that had I not known I was listening to Bluetooth earphones, I'd never have guessed. The widely varying timbres Hahn employs so masterfully in this recording all came through, and I got a pretty good sense of the sound of the recording space—not as big and exciting as what I've heard through, say, the Audeze Euclid planar-magnetic earphones ($1299), but I don't think I've heard a true wireless model that can do better. But again, the double basses sounded a little too fat in the upper-bass region—although that's the only real flaw I could hear.
The title track of Nathaniel Rateliff's And It's Still Alright (24/88.2 FLAC, Stax/Qobuz) gave me some insight into what the AH-C830NCWs could do with male vocals. Between Rateliff's baritone, the dreadnought-sized (apparently) acoustic guitars, the lower-midrangey keyboard washes, and the strong electric bass notes, this was a severe torture test for earphones I already suspected had a little too much kick in the upper bass. And yeah, with all that going on in the lows, the AH-C830NCWs did sound a little muddy—except otherwise, Rateliff's voice sounded clear and at most subtly colored, with what seemed to be just a bit of extra zip in the lower treble, which seemed in this case like a very good thing. Again, the tune's ambience sounded pretty amazing—as did the reverbed finger snaps in the next tune, "What a Drag." (You might be surprised how hard it is to get finger snaps to sound big and full on a recording.)
Comparisons
I didn't have many true wireless earphones on hand to compare the AH-C830NCWs with—just my Jabra Elite Sport 65t's (which were very popular and became something of a standard, originally $169.99, now $79.99) and the new Grell TWS 1 earphones ($199.99). So I also added a good set of wired earphones—the Campfire Audio Holocenes ($649).
On one of my favorite tonal-balance tests, the version of "Shower the People" from James Taylor's Live at the Beacon Theatre DVD (16/44.1 WAV, copied digitally from the DVD's 2.0 soundtrack), the AH-C830NCWs sounded generally great, but I did hear those two colorations I mentioned before: the extra oomph in the upper bass (which actually wasn't a problem on this recording), and what sounded like a moderately narrow peak in the lower treble, which made the acoustic guitar a little twangier, the glockenspiel louder, and Taylor's voice a little spittier.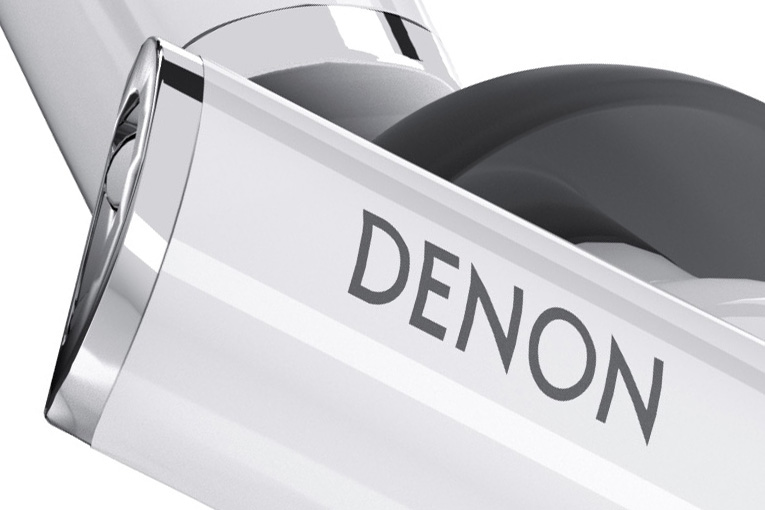 In comparison, the Grells sounded a little discombobulated and uneven (and too quiet) in their out-of-the-box condition, but when I went through the SoundID process (which the Grells include at no extra charge), they sounded more balanced than the Denons, with none of that bass bump and no extra treble—although they also didn't sound quite as spacious or detailed as the Denons. The Jabras, with the EQ set to flat in their app, sounded fairly balanced but relatively crude, with a rather coarse sound on the vocals and snare drum, and some "cupped hands" coloration on the piano.
The Holocenes, which didn't have to go through Bluetooth, had a clearer and more spacious sound than any of the true wireless models, so don't go getting ideas that the AH-C830NCWs might be equal to a good wired model. We'll need lossless Bluetooth audio for that.
Conclusion
The AH-C830NCWs easily rank among the best-sounding true wireless earphones I've heard. They're also among the most comfortable and reliable true wireless earphones I've heard. And they have pretty effective noise canceling—a feature many true wireless earphone makers apparently don't bother to optimize. Pretty good for $159! Honestly, there's really nothing of significance that I don't like about these. Except that they look kinda like Apple AirPods.
. . . Brent Butterworth
This email address is being protected from spambots. You need JavaScript enabled to view it.
Associated Equipment
Smartphone: Samsung Galaxy S10.
Denon AH-C830NCW True Wireless Earphones
Price: $159.
Warranty: One year, repair or replacement.
Denon
5541 Fermi Ct.
Carlsbad, CA 92008
Phone: (800)-497-8922
Website: www.usa.denon.com