Sound:











Value:











(Read about our ratings)
Measurements can be found by clicking this link.
I love inexpensive tech. Don't get me wrong; I enjoy expensive things too, of course, but if you can get something good for cheap, that's a fantastic find. Not everyone's budget can support $300 headphones. Or maybe your budget can, but you want an inexpensive backup to have in your car or backpack. There's a sea of sub-$20 earbuds on Amazon, which is its own problem. The curse of choice, coupled with a lack of info.
The Moondrop Quarks certainly seem like they have some engineering behind them. They claim a frequency response of 4Hz to 43kHz using a "specialized high-performance 6mm micro dynamic driver." I am . . . skeptical, especially for their MSRP of $13 (or $15 with a microphone, all prices USD).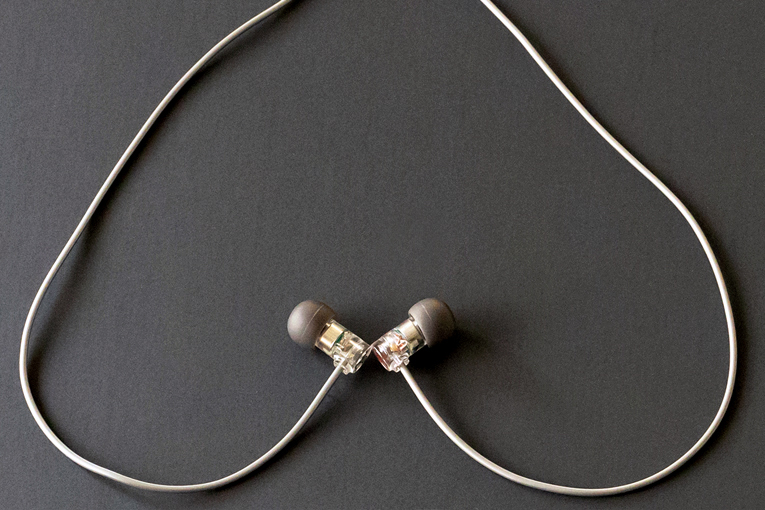 But then again, if a $13 set of earbuds can sound good at all, I'm intrigued. For the price of a big burrito and a soda, can you get decent audio? Let's find out.
In the box
The tiny box includes a tiny carrying case, three silicone eartips, and luxuriously, a hook-and-loop cable tie. To be honest, I've reviewed more expensive earbuds that came with less. The carrying case is laughably small, though.
Use
The Quarks are certainly representative of their namesakes. These things are tinier than tiny. I was able to get a great seal with the medium eartips, and with said eartips attached each earpiece was about the size of my thumbnail. Isolation is pretty good, no doubt aided by their diminutive size.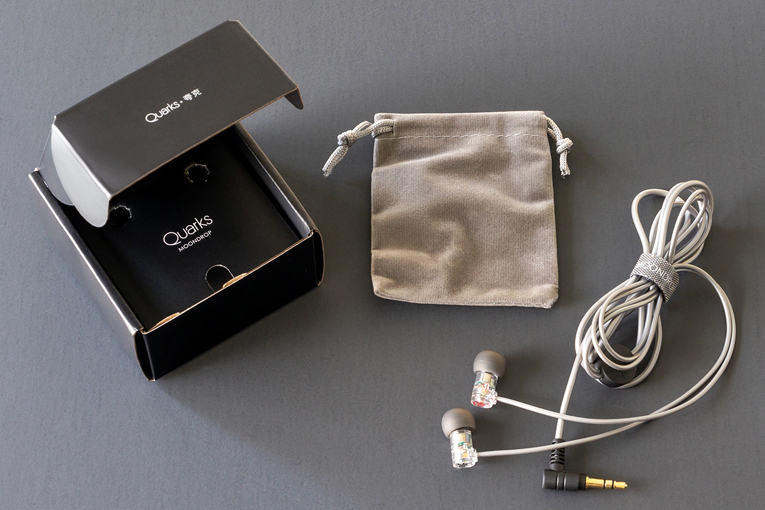 Adding a microphone adds 15 percent to the price! It sounds more shocking said that way instead of "the microphone version costs $2 more."
The cable is a bit microphonic, so I'm not sure if you'd want to run with these. They're fine for walking around, however, and music at a normal volume obscures any cable-created sound.
Sound
So do $13 earphones sound good? Well, yes, kinda. I hate to damn them with faint praise, but it's more accurate to say the Quarks don't sound bad. Certainly far better than their price suggests—I'll say that. Overall they sound soft. A gentle roll-off at both ends. There's nothing that jumps out unpleasantly, but also nothing that really sings. To be fair, it's actually quite pleasant. They're the kind of earphones you could listen to for hours without fatigue.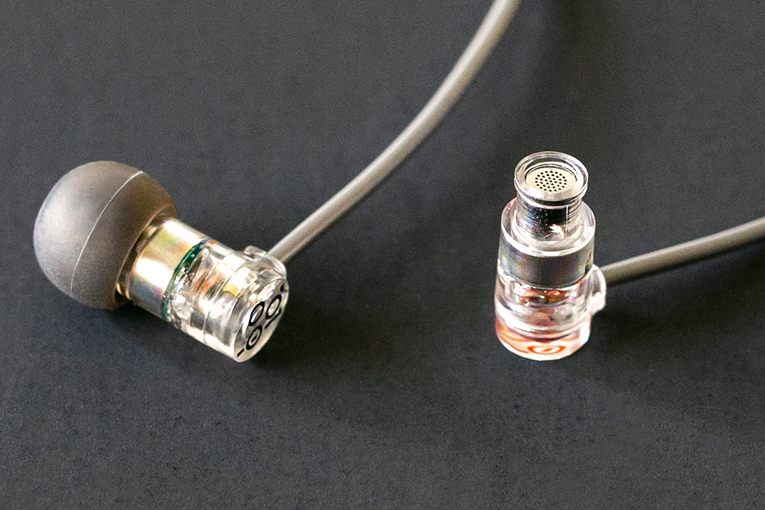 "Up!" from M83's 2008 Saturdays = Youth (16-bit/44.1kHz FLAC, Virgin Records / Tidal) is a synth-pop track with some breathy vocals by Morgan Kibby. The sound through the Quarks was fairly balanced, with a bit of accentuation in the upper midrange. It was enough to give the song more life than it otherwise would have. Kibby's vocals, for instance, came through well. There wasn't much upper extension, and the bass was somewhat underwhelming. None of these aspects were bad per se, but together they made the recording a little bland.
"Down" off Blink-182's eponymous album (16/44.1 FLAC, Geffen Records / Tidal) is a guitar-heavy pop-punk track, and through the Quarks those guitars had a pleasing growl. Barker's cymbals lacked some edge, which wasn't a bad thing, but the bass drum was far less present than it should have been.
"Strange" off Cory Jaminet's Break from Reality (16/44.1 FLAC, Cory Jaminet / Tidal) is an upbeat indie singer-songwriter track that features her vocals, a ukulele, and an eclectic mix of acoustic percussion. The uke came through great, and some of the percussion was nicely clear. Overall, the track sounded a bit more constricted here than it should have, but not overly so.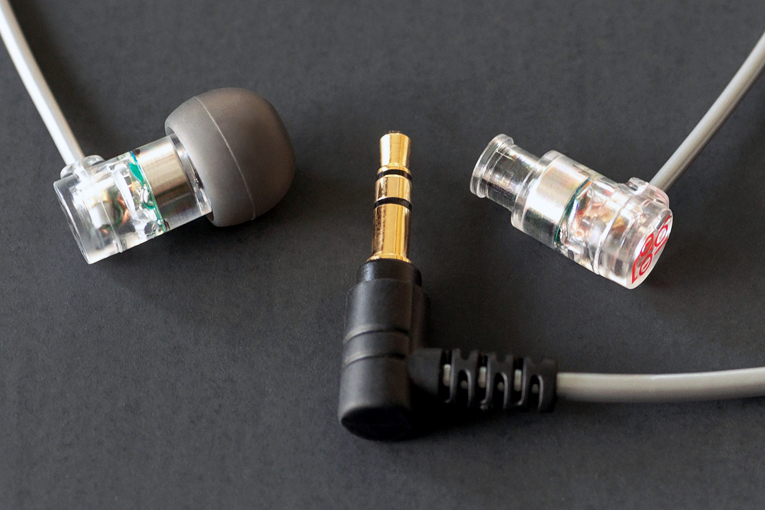 "Charm" by Moe Shop (16/44.1 FLAC, Universal/Tidal) is a pseudo-J-pop track featuring vocals by Puniden. It starts with a jazzy bass line before the drums and synth bass drop. This is a pretty bass-heavy track, even on the Quarks. There was a disappointing lack of low bass, but the rest of the bass range was well-controlled. Puniden's vocals came through easily, though they got a little lost when the song really got going. The Quarks sounded best with this track.
Comparison
"Bottom" by Summer Hoop (320kbps Ogg Vorbis, Big Generator / Spotify) is the first track I used to compare the Quarks to some more-or-less similarly priced earphones. Mostly I was curious about what you'd get by stepping up a bit in price. The KZ x Crinacle CRN earphones Brent reviewed a few months ago are a whopping three times the price(!), but $39 is still well in the "budget earphones" ballpark. This track showcased the CRNs' strengths and the Quarks' . . . well, not weaknesses exactly, but definitely their tonal character. Hoop's vocals and the various guitars and percussion of this pop track were far more open and clear through the Crinacles. There's an argument to be made that the Quarks are more balanced, less top-heavy. The guitars were more present in the mix on the Moondrops, too. The sound was not nearly as open, however. I'd lean slightly toward the CRNs, but only slightly. And they definitely don't sound three times better.
"Top" is one of the lesser-known tracks on Live's 1994 album, Throwing Copper (16/44.1 FLAC, Radioactive/Tidal), and it was a good final spin for the Quarks. I moved up even more in price, to the $80 Soundcore Sport X10s I recently reviewed. They're a great pair of budget true wireless earphones, which is certainly a different category, but I wanted to compare what the sound was like at the lower-end of the price range. In other words, how similar is the sound to the Quarks if you don't consider the added batteries, Bluetooth antennae, amps, etc.? The X10s had deeper bass extension, and they were also more open at the top end. While more constricted sounding, the Quarks weren't nearly as bass heavy as the X10s. Hard to pick a winner here, given their price and category difference, but the Quarks did well considering their price—that's for certain.
Conclusion
I like the Moondrop Quarks. I don't love them, but I definitely like them. They're like someone saying, "Hey, you want some ice cream?" and then revealing that the only available flavor is rum raisin. I mean, it's still ice cream. I'm gonna eat it. But it's not what I'm picking if given a choice.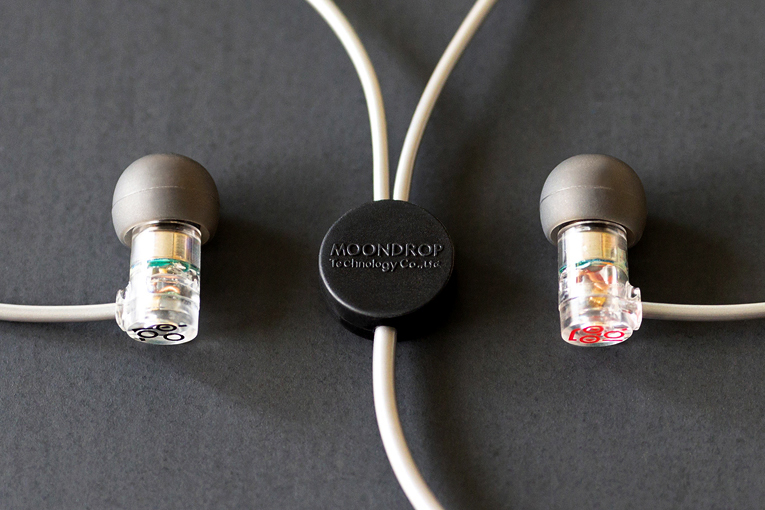 Perhaps even that is too harsh, though. What Moondrop has been able to accomplish for $13 is quite impressive. I've reviewed countless earbuds and headphones I've absolutely hated for ten to 20 times what the Quarks cost. There's just not much to dislike about the Quarks, especially considering the price. Can you get better sound if you spend more? Absolutely, but that's not the point. For $13 you can get good sound, and that's impressive, full stop.
. . . Geoffrey Morrison
This email address is being protected from spambots. You need JavaScript enabled to view it.
Associated Equipment
Smartphone: Google Pixel 7
PC: iBuyPower Windows 10
Amplifier: AudioQuest DragonFly Cobalt
Moondrop Quarks Earphones
Price: $15.
Warranty: N/A.
Moondrop
Haixia Science and Technology Park
Wenjiang District
Chengdu, China
Email: This email address is being protected from spambots. You need JavaScript enabled to view it.
Website: www.moondroplab.com