Sound:











Value:











(Read about our ratings)
Measurements can be found by clicking this link.
I am the last person who should criticize the spelling of a name, but typing out "Akoustyx" makes my brain hurt. But hey, I certainly wouldn't want to try to come up with a unique name for a headphone company in this age. At the very least, it catches the eye. So that's all I'll say about that.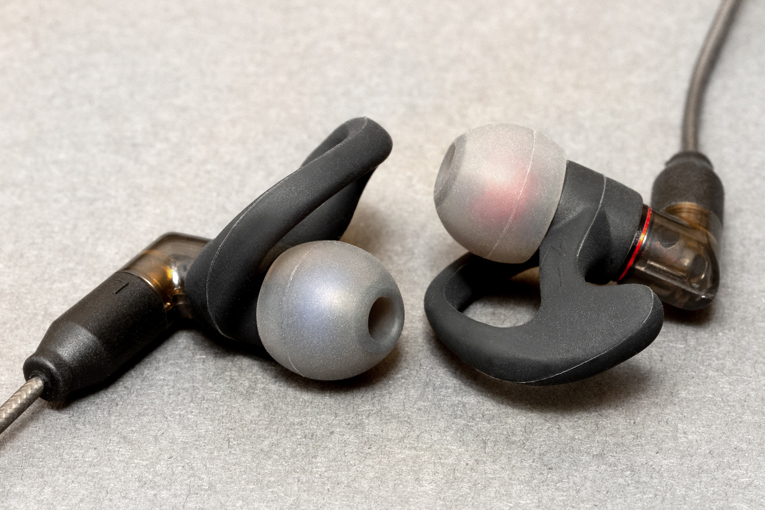 The S-6 earphones are among the top end of the Akoustyx offerings, with an MSRP of $249 (all prices USD). Inside the tiny elbow-shaped earbuds are "Proprietary tuned planar-magnetic drivers with front and rear magnets." The cable is removable, which is rare in this price range.
Color me interested in some planar-magnetic in-ears for that price.
In the box
A lot comes in the box. There are three sizes of silicone eartips, a two-stage "Christmas tree" tip pair, three sizes of foam tips, and my personal favorite: wings. Optional SureFire EarLock wings help secure the earbuds to the inside of each ear. Because of my ears (average male-sized ears, below-average-sized ear canals), wings help me get a secure fit with earbuds. Having them optional is ideal, since not everyone likes them as much as I do.
There's a small, padded neoprene storage case, which is a nice addition.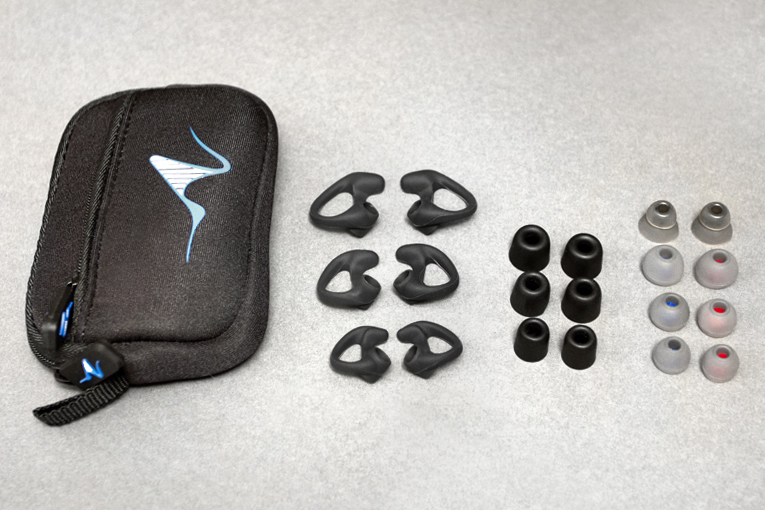 You also get the aforementioned detachable MMCX cable. The marketing calls this a "titanium-kevlar monocrystalline grade oxygen-free copper cable." Sure.
Use
I hate the cable. It's extremely loud. I don't recommend walking around with these earbuds with this cable. It amplifies every bounce and rub enough to distract from the music. It's also semi-rigid, so it never quite lays flat against you, sticking out in odd curves, just begging to get caught on something.
I was able to get a great fit. I tried a few different combinations, but for my ears the medium wings plus the small silicone tips worked great. The foam tips were great too, with an even better seal.
Akoustyx recommends running the cables up, over your ears, and around. This was OK as long as I didn't move around too much. The cable tended to pop loose, and I'd have to pull it around my ear again.
Sound
Overall, I'd describe the S-6 earphones as having a lot of great-sounding midrange, not a ton of treble, and fairly neutral bass. Classical music sounded the best, but they never seemed overwhelmed by something heavier.
For instance, my favorite recording of Bach's Concerto No. 3 in G major, BWV 1048: 1. Allegro is by the English Chamber Orchestra, conducted by Johannes Somary (16-bit/44.1kHz FLAC, Vanguard Classics / Tidal). The violas were far more forward sounding than I've heard with other earphones. The cellos and double bass were farther back in the mix. The highest notes weren't brittle, but at higher volumes were very slightly harsh.
The S-6 earphones were capable of some beautiful and delicate transients, like the string plucks and strums of Ottmar Liebert's acoustic guitar in "La Luna" (Bare Wood, 16/44.1 FLAC, Luna Negra Music / BMI / Tidal). Liebert's guitar sounded full, and the S-6es gave the music a great sense of space. They're not quite as open sounding as I'd expected given the technology, but then they are earbuds. Which is to say the soundstage was fairly wide, but not as wide as some earbuds I've tested (and will compare these to in a moment).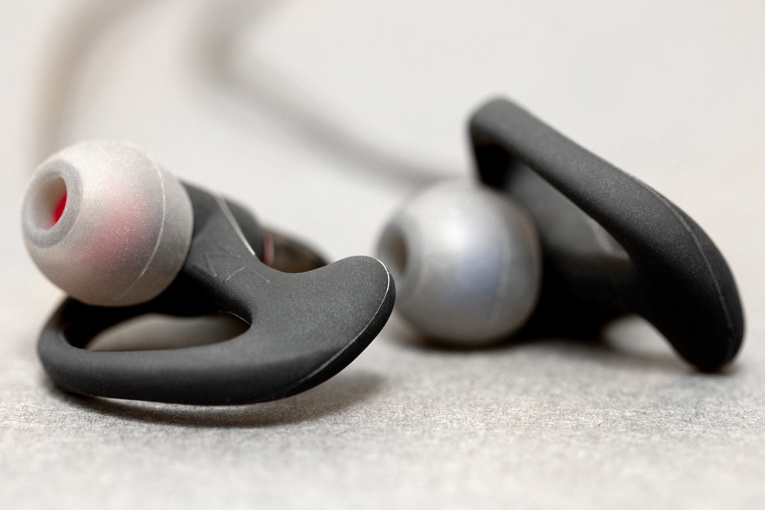 Switching gears to something heavier, I put on the best night-driving song ever, "One of These Days" off Pink Floyd's Meddle (MQA, Harvest Records / Tidal). The double-tracked bass guitars lacked some of the punch I wanted. I typically like a bit of extra bass in my earphones, and I wouldn't call this lacking. It was well controlled, just a little back in the mix. When Mason's cymbals really got going towards the end of the track, they and Gilmore's solo were very much in the forefront.
For a mix of electric and acoustic, I queued up "Red Dirt Girl" off Real Live Roadrunning (16/44.1 FLAC, Mercury/Tidal). Emmylou Harris's timeless voice sounded smoothly clear, as did Mark Knopfler's guitar. I certainly won't object to Harris's voice being more present in any mix, though here it was quite forward. At higher volumes there was a bit of harshness.
Comparison
As usual, I compared the S-6 earphones to the Bowers & Wilkins C5 Series 2 earphones. The B&Ws are extremely bass-heavy earphones, but that's not what I was comparing. They're also extremely open-sounding earphones, with a massive soundstage. With the Harris/Knopfler track, the S-6es produced a soundstage that seemed to extend just beyond my ears. Not bad for tightly fitting earbuds. The C5s' soundstage was wider still, out over my shoulders. Compared to the S-6es, it sounded like Emmylou had walked backstage on the C5s and was singing from a closet back there—a stark contrast between bass-heavy earphones with average midrange and a midrange-forward set of earphones.
Last up, I compared the S-6 earphones to the Beyerdynamic Free Byrd earphones Brent Butterworth reviewed, and liked, a few months ago. These are fairly neutral earphones, which makes them a good comparison. They're also the same price as the S-6es. However, they're true wireless, a totally different animal. But we're not here to compare wired versus wireless, just their overall sounds. "I Don't Live Here Anymore" from The War on Drugs' album of the same name (MQA, Atlantic Records / Tidal) has strong percussion and synths mixed with guitars and Adam Granduciel's voice. It's a big-sounding song, and that was reflected with the Free Byrds. No one aspect of the sound overwhelmed another. Through the S-6 earphones, the cymbals and guitar were far more present.
Or, to put it a little differently, it's not so much that the S-6es lack bass or treble, just that they have a lot of midrange.
Conclusion
I didn't love the S-6es. For $250 I was expecting . . . more. More open highs or bigger, fuller bass. It's not to say they were bad, just OK. I really liked the wide soundstage, though I've heard broader. The mids and upper-mids were great. I did love the variety of fit options. I wish more earphones offered as many. If you're not a fan of bass, and I know a lot of people aren't, and you listen to music that's got a lot going on in the midrange, you'll really like the Akoustyx S-6 earphones.
. . . Geoffrey Morrison
This email address is being protected from spambots. You need JavaScript enabled to view it.
Associated Equipment
Smartphone: Google Pixel 7.
PC: iBuyPower Windows 10.
Amplifier: iFi Audio Hip-dac2.
Akoustyx S-6 Earphones
Price: $249.
Warranty: One year.
Akoustyx
Email: This email address is being protected from spambots. You need JavaScript enabled to view it.
Website: www.akoustyx.com