Sound:











Value:











(Read about our ratings)
I'm involved in a mildly amusing running joke among several well-known headphone reviewers. It stems from the fact that I like my headphones and earphones to have a bit more bass than most. I say "a bit"; they say "gobs." And to prove their point, they mention my love of the Bowers & Wilkins C5 Series 2 earphones, which unquestionably have a lot of bass. But it's good bass, I say, to eye-rolls galore.
Look, I'm not here to yuck anyone's yums. If treble is your thing, you do you. Enjoying the music is the point. My aim as a reviewer is to talk about what I like, and to do my best to convey how earphones sound. Even if it's not exactly something I like, I hope I can identify what might be good if you like X, Y, or Z.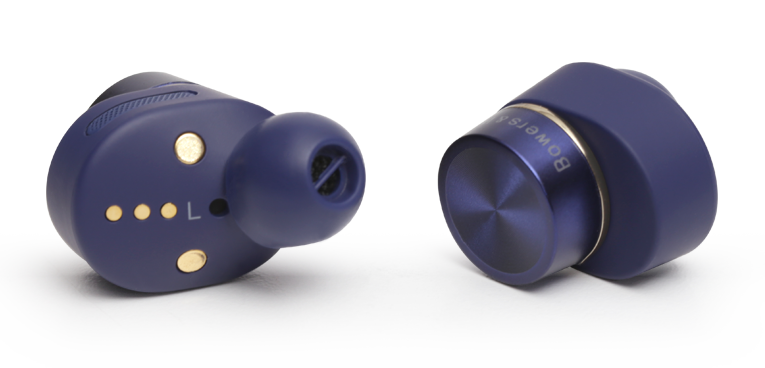 So it's with all that in mind that I enter my review of the Bowers & Wilkins Pi7 S2 earphones ($399, all prices USD), spiritual descendants of those C5 S2s, which are now long out of production since they hail from the prehistoric era of 2014. The Pi7 S2s are noise canceling and true wireless, and they have a 9.2mm dynamic driver paired with a balanced armature in each earpiece. Several flavors of aptX are here too, including Adaptive and HD, plus they're IP54 water resistant.
In the box
For $400, there's not much in the box. Three sizes of silicone eartips, a USB-C-to-USB-C charging cable, and a USB-C-to-3.5mm audio cable. This is fairly standard equipment to be fair, but some more varieties of tips would be nice.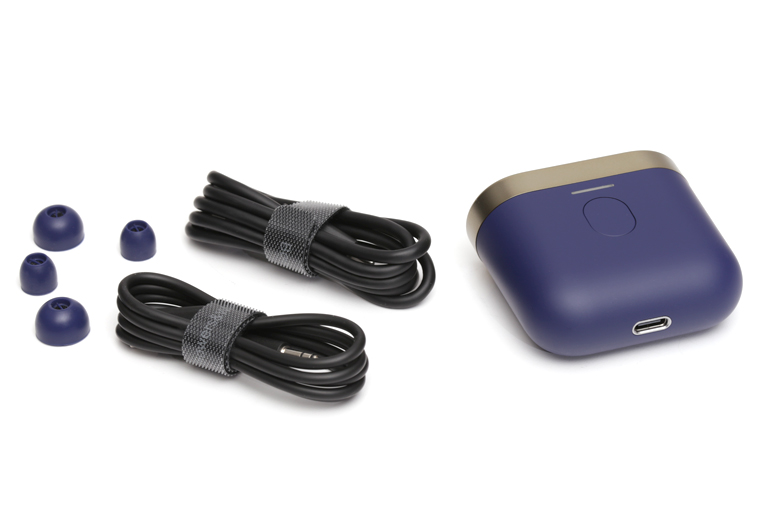 Keen-eyed readers will have paused at the USB-C-to-3.5mm cable and thought, wait a second—what's an analog cable connecting to? Well, in a clever piece of kit, the case doubles as a Bluetooth transmitter, letting you connect to something analog, like an aircraft's inflight entertainment system. A few headphones have this feature, and it's great. It's noticeably missing from others. This also works with the USB-C-to-USB-C cable, letting you connect digitally to a device such as a computer that might not have Bluetooth.
Use
The Pi7 S2s paired quickly and easily to my Google Pixel 7. To use the B&W Music app (iOS and Android), you have to create an account with B&W. I know this isn't a big deal, but whenever apps require this, it just rubs me the wrong way. I shouldn't have to give you my email to get the product I paid for to work. So it goes.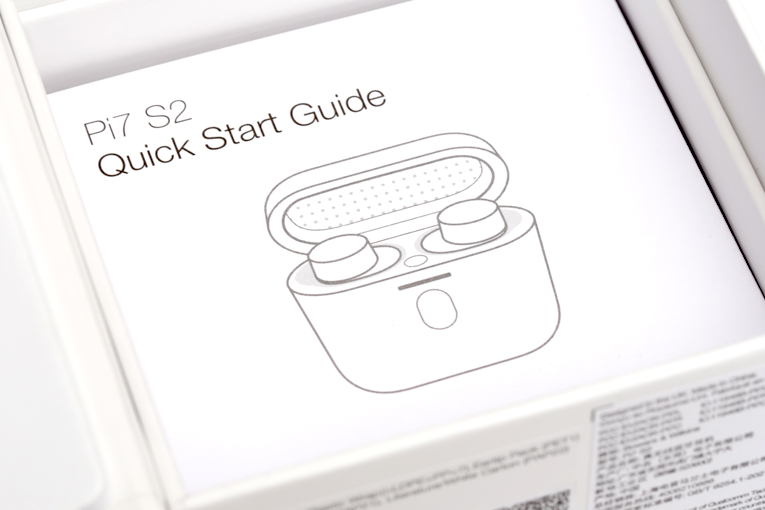 After reviewing several earphones in a row with black-and-white apps, I found the Music app's color to be a welcome change. Granted, that color is beige and it's on a black background, but it's something anyway. In addition to on and off, the noise canceling has an auto mode that adjusts the amount of NC based on the environment. Interestingly, there's no EQ. If you want to adjust the sound in any way, you're out of luck. An audio engineer once relayed an old adage to me: "EQs are chainsaws in the hands of children." I guess B&W doesn't want us messing with the sound. If I were a headphone designer, I probably wouldn't either. Still, it's an odd omission these days.
Everyone's ears are different, but I was able to get a comfortable fit. The middle of each earbud sticks out a bit, sitting in your concha (the inner part of the outer ear), so they feel fairly secure. Among the things I liked best about the C5s were the loops that press against your ear for a secure fit without relying on the friction of the tips. Can't say I blame B&W for abandoning this style. Most people hate it.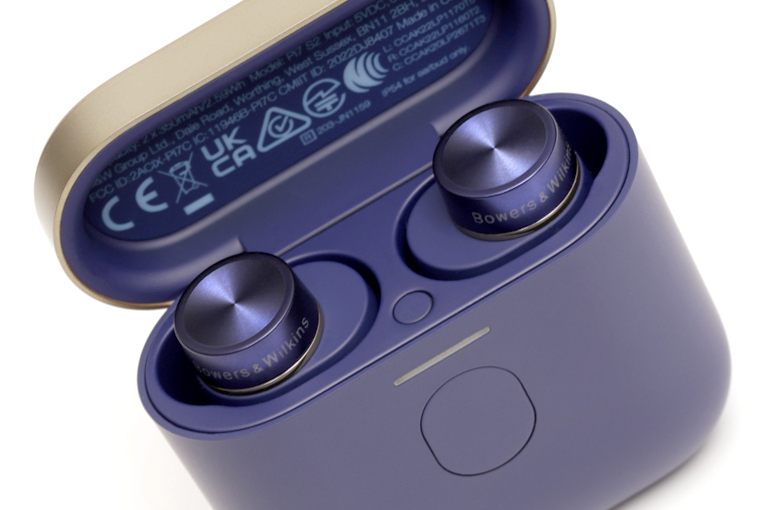 I also want to mention that these are pretty attractive earbuds. Or at least they're very classy. The Satin Black and Canvas White color options have a "finely tailored suit" look to them. Our review sample was the third option, Midnight Blue. It's an understated color, yet it stands out in a sea of glossy plastic blacks and Apple-wannabe whites. I'm positive none of you are buying headphones based on how they look, but I'll give credit to the underappreciated designers of B&W's earbuds. I, for one, think these look great.
Sound
I really liked the sound of the Pi7 S2s. They combine three of my favorite acoustical aspects: delicate highs; a huge soundstage; and big, controlled bass. No earphones are perfect, of course, but I really enjoyed listening to these. I even bumped a review of some well-known headphones to talk about these first. (Don't worry, you'll read about those soon.)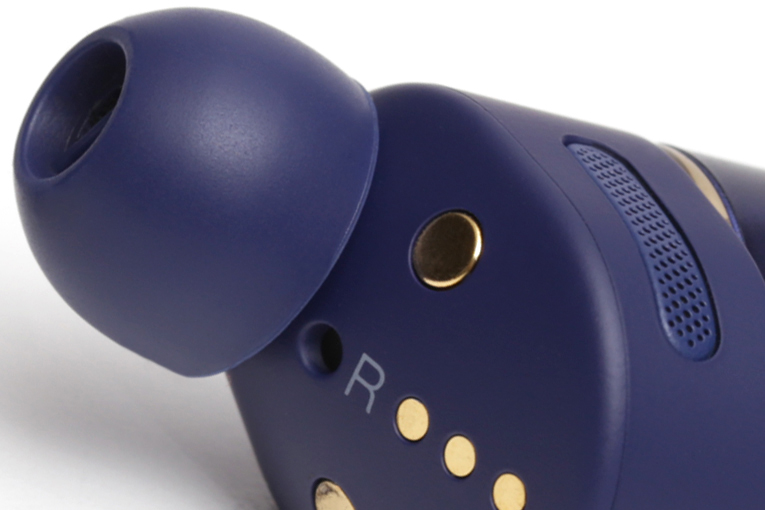 The treble was wonderfully delicate. Transients and high-pitched instruments like bells and cymbals had a precise realism. Take, for instance, the airy guitars and mandolin at the beginning of "Going to California" (Led Zeppelin IV, MQA, Atlantic Records / Tidal). Jimmy Page's and John Paul Jones's overlapping melodies sounded delightfully pure. The treble had a sense of clarity and realism not found in lesser earbuds. I hesitate to assign qualities to specific headphone parts, since a lot goes into design, but I can't help assuming that the balanced armatures played a big part in this.
The soundstage was also positively huge. Take "Ventura Highway" from America's Homecoming album (MQA, Warner Records / Tidal). The iconic opening through the Pi7 S2s had the heavily panned acoustic guitars seemingly sitting well over my shoulders. For otherwise traditional earbuds, the sound was impressively expansive.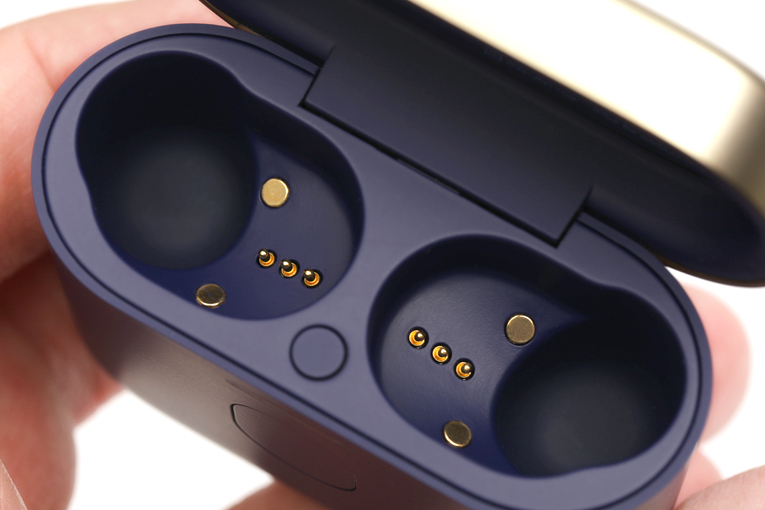 The Pi7 S2s definitely have a fair amount of bass. I would describe it as a pleasing amount, but you might disagree if you don't like a little extra kick to your music. It doesn't overwhelm the rest of the audio, but there's more here than would be considered strictly neutral. The bass itself isn't quite as controlled as I would like for $400. It's not boomy or muddled, but I would have preferred a bit more definition in the lower register. Take, for example, "Bury It" by synth-pop masters Chvrches (Every Open Eye, 16/44.1 FLAC, Virgin EMI / Tidal). You want this song to have lots of bass, and there's certainly a lot from the low end of the synths and the pounding bass drum. But it was not as defined as I'd heard with other earphones.
Comparison
Shocking literally no one, I compared the Pi7 S2 to the C5 S2 earphones. Though, to be honest, the C5s aren't really in the same category. Not least because they're wired, but also because the C5s were around $180 when they were available, so less than half the cost of the Pi7s. But come on—I had to. First up was "S.O.B." by Nathaniel Rateliff (16/44.1 FLAC, Stax Records / Tidal). The Pi7s had less bass, much to the relief of everyone reading, I'm sure. The foot stamps in the beginning were far better controlled on the Pi7s. The bass guitar was a bit less prominent and less boomy as well, while Rateliff's voice was more up-front. The Pi7s had a more open soundstage, too. I still like the C5s for a variety of reasons, but the Pi7s are significantly better and far more balanced.
A more logical comparison would be the Bose QuietComfort Earbuds II earphones ($299). These are the king of noise canceling, and a bit cheaper, but I'm sure there's a lot of cross-shopping between them. Not surprisingly, the Bose earphones cancel a lot more noise. They make low and even lower-mid sounds all but disappear. The Pi7 S2s can't do that, but then again, most earbuds can't. They do, however, reduce a fair amount of noise. If you're not looking for the absolute pinnacle of noise canceling, the Pi7s offer more than enough to take the edge off in environments with low, droning sounds like airplane cabins. Sound-wise, the Pi7s are unquestionably better. The QCEIIs sound fine, but are unimpressive in this regard.
Lastly, I compared the Pi7 S2s to the Beyerdynamic Free Byrd earphones ($249). These are a well-balanced set of earbuds, perhaps slightly on the treble-heavy side. I figured they'd be a good counter to the B&Ws. I listened to the opening of the atmospheric "Always with Me, Always with You" from Joe Satriani's Surfing with the Alien (MQA, Relativity Records / Tidal). The treble of Satriani's Stratocaster and the various percussion all sounded a little forward in the mix on the Free Byrds. However, through the Pi7 S2s, there was just more space. The percussion, especially, had better clarity and, drum machines aside, sounded more lifelike. There was an extra layer of pureness to the guitar; it simply sounded more like a Stratocaster.
The Free Byrds had a bit better noise canceling, too—less in the low frequencies, perhaps a bit more in the upper midrange. Both would still be mid-pack in terms of NC, however.
Conclusion
Overall, I like the Bowers & Wilkins Pi7 S2 earphones a lot. Great treble, huge soundstage, punchy bass. I think the design is really attractive. I love that the case is also a BT transmitter. I find myself reaching for these over the stack of other earphones slowly taking over my desk.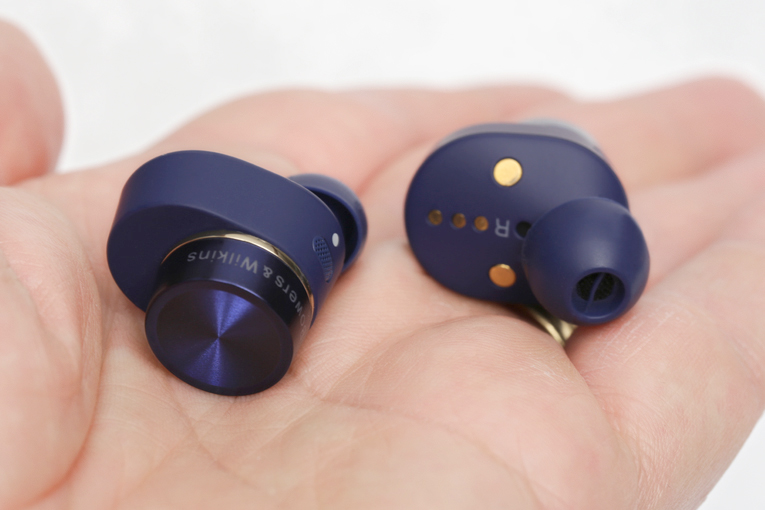 If noise canceling is the main feature you're looking for, the Bose QuietComfort Earbuds II earphones are cheaper, and the best out there. If NC is more of a feature you're glad to have, but you put a priority on sound, I'd pick the Pi7 S2s over the Bose earphones for sure.
It's odd that there's no EQ in the app, but I suppose if they're designed to sound a certain way, and you like that way, what's the point of an EQ? And I'm one of those people. I wish they were a little cheaper, and the NC was a little better, but overall these are excellent true wireless earphones.
. . . Geoffrey Morrison
This email address is being protected from spambots. You need JavaScript enabled to view it.
Associated Equipment
Smartphone: Google Pixel 7.
PC: iBuyPower Windows 10.
Bowers & Wilkins Pi7 S2 Earphones
Price: $399.
Warranty: Two years parts and labor.
Bowers & Wilkins
B&W Group, Ltd.
Dale Road, Worthing
West Sussex BN11 2BH
England, UK
Phone: +44 (0)1903-221-800
Bowers & Wilkins North America
5541 Fermi Ct. N.
Carlsbad, CA
92008
Phone: (800) 370-3740
Email: This email address is being protected from spambots. You need JavaScript enabled to view it.
Website: www.bowers-wilkins.com