Originally published on SoundStage! Xperience
Libratone Q Adapt On-Ear headphones measurements can be found by clicking this link.
My acquaintances in the headphone business often blame the mediocre performance of most noise-canceling (NC) headphones on Bose, which I'm told holds patents on most of the best technologies and techniques. But as digital signal processing (DSP) chips keep shrinking and getting more powerful, we're starting to see some headphones that approach the awesome noise-canceling powers of the Bose QC25s and QC35s while providing better sound quality, more features, and alternative form factors. Libratone's Q Adapt on-ear headphones ($249 USD) are one of this new NC generation.
Libratone is a Danish company that's been around for just a couple of years, offering wireless speakers that combine good sound with unusual yet graceful styling. The Q Adapts are also unusual: a Bluetooth-equipped on-ear model with a backlit bird logo and touch-sensitive controls on the right earpiece. Cupping your hand over that earpiece pauses or mutes the playback, and routes the sound from the external microphones (normally used for noise canceling) through the drivers so you can hear outside sounds. Cup your hand over the earpiece again to resume playback.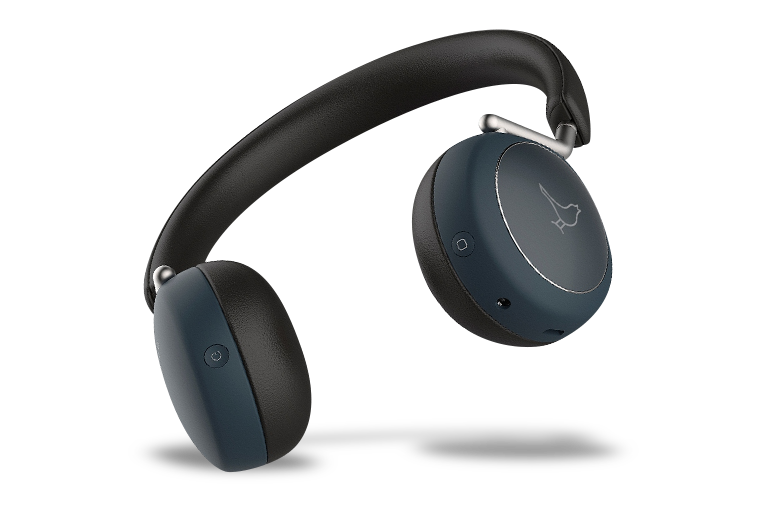 A feature dubbed CityMix provides multiple levels of noise canceling, all accessible through a button at the bottom of the right earpiece. Four CityMix modes are available. Level 1 uses the external mikes to pick up outside sounds. Level 2 is the "normal" mode, using just the headphones' natural, passive sonic isolation. Level 3 sets the NC at 50%, Level 4 at 100%.
Running a finger around the outer edge of the right earpiece turns the volume up or down. Tapping two fingers on the side pauses or mutes playback; a second tap restores playback.
The Q Adapts' internal battery is claimed to give 25 hours of playback time, and an internal noise-canceling mike lets you take phone calls. The headphones recharge through a Micro-USB connector, and a 3.5mm analog input and included cable let you use them when their battery runs down. The Q Adapts are available in black (really more of a dark gray), white, or beige (beige is only available in Europe).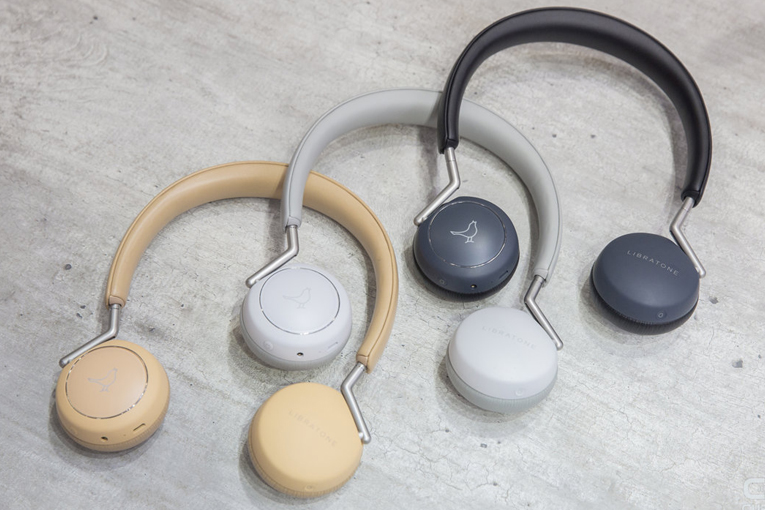 The Q Adapts have an elemental, minimalist styling that fits with Libratone's other products, and with the Scandinavian design sensibility in general. But the design you can judge from the pictures. Let's find out what these things sound like -- and how good they are at blocking the sounds you don't want to hear.
In the box
Libratone doesn't include much with the Q Adapts, just a velour carrying sack, a 3.5mm-to-3.5mm cable for use when the battery runs down, and a USB-A to Micro-USB charging cable.
Use
With on-ear headphones, the big issue -- in many cases, the deal-breaker -- is comfort. The first time I put on the Q Adapts, I was sure I was in the deal-breaker zone. The clamping force was pretty strong, the foam on the earpads seemed thin, the mounting of the earpieces on the headband provided little facility for tilting on the vertical plane, and the stiff headband provided little give in any direction.
But an hour later, I realized I'd forgotten I was wearing on-ears. For me, there was less discomfort than I experience with most over-ear 'phones, many of which mash the outer edges of my outer ears, or have stiff baffles that press against my ears. I listened to the Q Adapts nonstop as I flew from Burbank to Houston with a stopover in Denver, and never experienced discomfort or felt that my ears were being mangled.
However, the narrow headband provides little front-to-back stability -- if not perfectly centered, it can flop either way. These headphones are best when kept fairly still; I recommend against any movement more extreme than a casual stroll.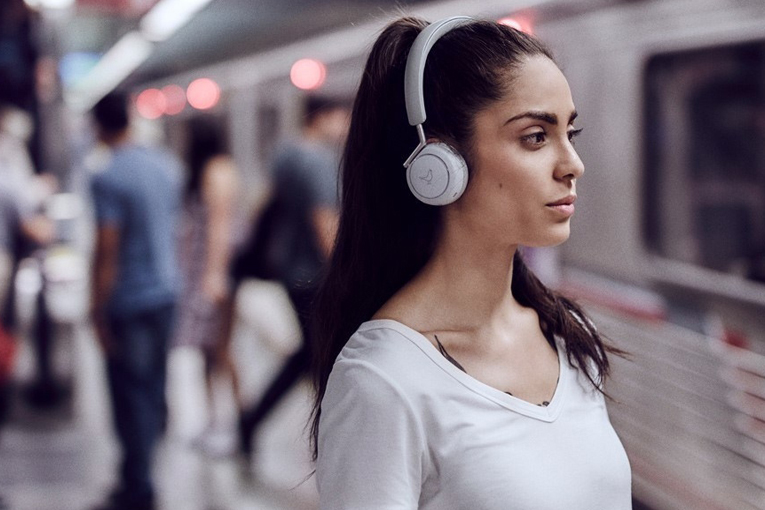 The controls are easy to reach and adjust by feel, provided you follow the instructions. Especially, when you want to stop or restart playback, tap with two fingers, as suggested in the manual. Tapping with one finger typically required multiple tries.
The Q Adapts' headband doesn't fold, so they're not as easy to travel with as the AKG N60 NCs. But the earpieces do fold flat, for a total thickness of about 1.25" (3.2cm), and the headphones seem sturdy, so I simply shoved them into my laptop bag for my Burbank-to-Houston trip without bothering with Libratone's travel sack. They made it to Texas and back with no signs of distress.
I got to compare the noise canceling of the Q Adapts with my AKG N60 NCs on a couple of airplane rides and was fairly impressed. No, they couldn't compete with the eerie silence that Bose's NC headphones deliver, but I thought their NC was at least the equal of the N60 NCs. The AKGs seemed to do a bit better job of canceling the noise of jet engines, but the Q Adapts were, for me, far more effective at canceling other noises, such as the plane's ventilation system and other passengers' voices.
And I definitely loved being able to switch to CityMix Level 1 so I could hear the flight attendant when I ordered my Diet Coke. I wish all NC headphones had this feature.
Sound
The simplicity of Sonny Rollins's Way Out West (320kbps Ogg Vorbis/Spotify, Original Jazz Classics) -- just his tenor sax, Ray Brown's double bass, and Shelly Manne's drums -- makes it easy to focus on the instruments' sounds and get a rough idea of how an audio product performs. Through the Q Adapts, Rollins's tenor sounded full and robust, moving all over the soundstage and producing a huge-sounding echo. Brown's bass sounded very full, and Manne's brushed cymbals and snare were vivid and prominent. To me, the Q Adapts sounded not perfectly neutral, but subtly and tastefully enhanced in the high and low ends -- enough to make me fairly confident I'd end up liking these headphones.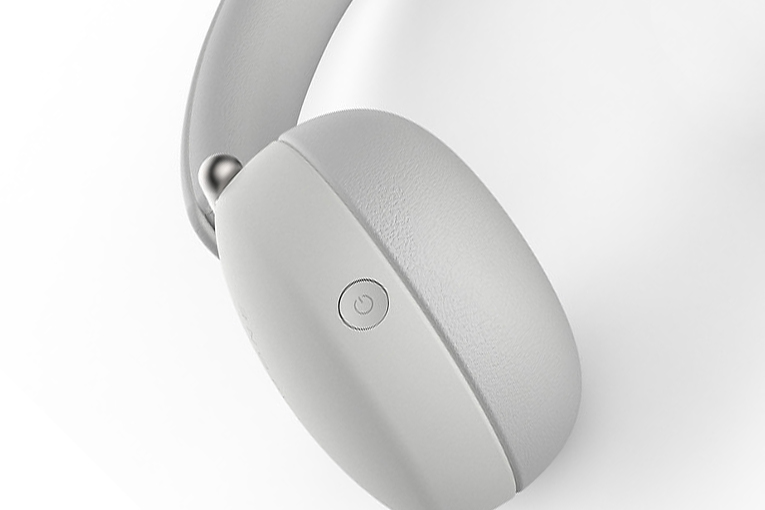 To get an idea of the Q Adapts' sound in the context of the sounds of competing headphones, I pulled out my trusty AKG N60 NCs. The N60 NCs definitely brought out more of the tenor sax's middle range, brought Brown's bass more in balance with the rest of the band, and reduced the treble to a more realistic level, while deemphasizing the recording's reverberance. I suspected that the N60 NCs' sound was more "right," but still, with this recording I liked the Q Adapts better. With Rollins's version of "There Is No Greater Love," they even sounded better than the NAD Viso HP50s, my reference for $300 closed-back headphones; the HP50s had a more relaxed sound and a more realistic presentation of space than either on-ear model, but the resonant peak in their bass made Brown's lines sound a little soft.
One of the great things about Spotify, especially for jazz fans, is that it lets you quickly play other artists' recordings of a tune. Through the Q Adapts, the horns and piano in Etta James's version of "There Is No Greater Love," from Love Songs (320kbps Ogg Vorbis, SMBE/Spotify), sounded very live, her voice appropriately smooth. I especially loved the way the Libratones presented her voice with no sibilance, but without deadening or softening the high-frequency harmonics. Again, the bass sounded a little overemphasized, but overall the sound was great. The midrangey sound of the N60 NCs pulled James's voice into a more prominent position in the mix, which made the recording sound more intimate -- even if she sounded a bit blarey at times.
Another great vocal performance of another great standard -- Frank Sinatra's take on "Have You Met Miss Jones?" (16-bit/44.1kHz WAV, Reprise/Universal) -- gave me more to like about the Libratones. Again the voice sounded wonderfully smooth, and the tasty instrumental tidbits, such as the vibes break after the first verse, and the bass licks that transition from the middle horn section back to the vocal, came through very clearly. The horns did blare a bit, but that's kind of what horns do, and they blared more through the N60 NCs. This was one tune where the Viso HP50s' bigger drivers and, probably, lack of NC circuitry allowed them to sort out this complex, packed arrangement better than the on-ears could; their sound was much more relaxed and natural, and sounded much more like real speakers in a room.
By and large, I enjoyed the sound of the Q Adapts with the jazz and world music I usually prefer. Heavier material revealed their limitations a bit more. For example, with the heavily compressed "Consumption," from ZZ Top's La Futura (16/44.1 WAV, American Recordings), the Libratones' bass boomed out of control and the guitar sounded thin, even though the voice was as clear as Billy Gibbons's voice probably can sound. I guessed that the Q Adapts' response has a big bass peak and more energy in the 4-6kHz range than I'm used to hearing (my measurements later confirmed this). Overall, they sounded OK with heavier material, but somewhat out of their comfort zone.
Conclusion
In the Q Adapts, Libratone has created very appealing, comfortably portable, user-friendly, on-ear noise-canceling headphones with great features and very good sound. They deviate from neutrality in some ways, but in most cases those deviations are fairly subtle twists that I suspect some listeners will prefer to the flatter sound of more neutrally balanced headphones.
. . . Brent Butterworth
This email address is being protected from spambots. You need JavaScript enabled to view it.
Associated Equipment
Sources -- Apple iPod Touch (sixth generation), Samsung Galaxy S6 smartphone
Libratone Q Adapt On-Ear Headphones
Price: $249 USD.
Warranty: 30-day money-back guarantee if not satisfied; one year, repair, replace, or refund at manufacturer's option.
Libratone, Inc.
5451 Great America Parkway, Suite 301
Santa Clara, CA 95054
Phone: (888) 429-6133
Website: www.libratone.com