Originally published on SoundStage! Xperience
Tidal Force Wave 5 headphones measurements can be found by clicking this link.
In the last several years, new headphone brands have seemed to emerge almost weekly. It used to be we reviewers would roll our eyes and ignore the latest press release touting a celebrity endorsement, or boasting of a headphone's "Xtreem!" bass, or trying to lure us with flashy styling. We figured these mass-market products wouldn't appeal to most of the people who read our reviews. Lately, though, we've seen more new brands focus on the audiophile segment. One is Tidal Force, which just launched its first headphone model: the Wave 5 ($299 USD).
The Wave 5s are not mass-market headphones. They use planar-magnetic drivers -- thin diaphragms of film attached to wire voice coils and suspended between magnetized plates. Planar-magnetic drivers have been used in headphones for decades, but recently, through the efforts of such companies as Audeze, HiFiMan, Oppo, and many others, they've become the predominant driver type used in audiophile headphones.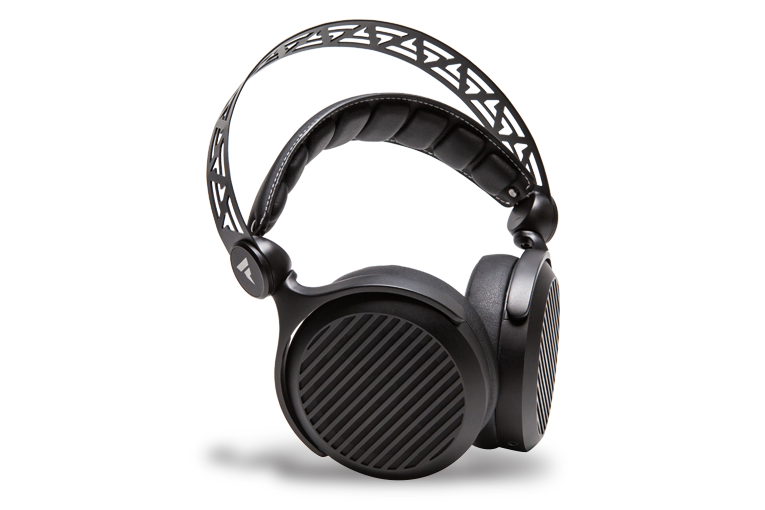 Like most planar-magnetic headphones, the Wave 5s are open-backed. This allows the surface of the driver that faces away from the ear to vent freely into the surrounding air. The result tends to be a more spacious sound than closed-back models can produce, with often a flatter -- i.e., more neutral-sounding -- bass response. However, open-back 'phones provide almost no isolation from outside sounds: you can hear everything going on around you, and your music has to compete with those sounds. Forget about using them in loud environments such as airplanes. And people near you will be able to hear the sound from your headphones.
There seems to be nothing particularly innovative about the Wave 5s, but there doesn't have to be when you consider their price. The earpieces have horizontal-slot back vents superficially similar to those found on some HiFiMan models. The headband uses a thin steel band to provide the clamping force, with a leather strap attached to spring-loaded "reels" to maintain its tension and float the headphones atop your head. They have an attractive black matte finish, and for $299 headphones they look pretty slick.
The question is, how does this first product from an upstart company compare with models from well-established audiophile brands?
In the box
The one unusual thing about the Wave 5s is that they come with a nice case that makes them easy to carry on trips or to the office -- an item not usually included with open-back, planar-magnetic audiophile headphones. The earpieces don't fold into the headband as on more compact models, but they do fold flat to fit into the case. The case fits into a laptop bag, but the Wave 5s and your computer probably won't leave much room for anything else.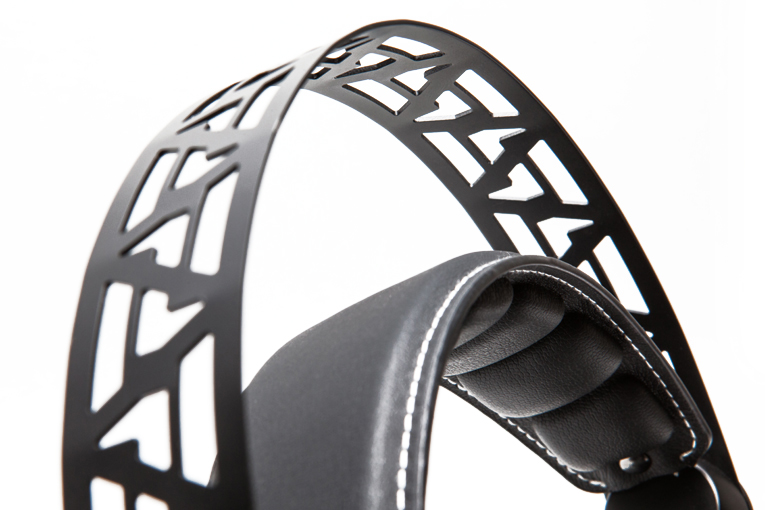 Otherwise, the goodies are standard: a replaceable 6' cord with a 3.5mm stereo plug at the source end and, at the other, a 3.5mm plug for each earpiece; and a 1/4" plug adapter.
Use
At first I found the Wave 5s uncomfortably tight; their strong clamping force mashed my outer ears. But audio/video product reviewer Geoffrey Morrison put them on during a visit to my house and exclaimed, "These feel perfect!"
I mentioned the situation to the public-relations rep for Tidal Force, who suggested I bend the headband to reduce the clamping force. At first I balked; other manufacturers have sometimes made this suggestion, but what if the consumer bends it too far -- and what if it breaks? The PR rep pointed out that the headband is an uncovered piece of steel. I could see if I were bending it too far, and if I did, I could just bend it back.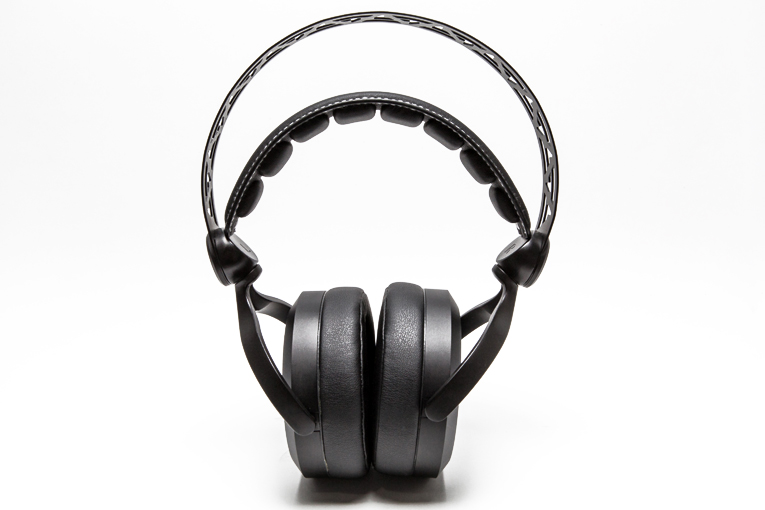 He was right. A couple of gentle bends were all I needed to reduce the Wave 5s' clamping force to the point that it was tight enough for the earpads to make a seal with my ears, and loose enough that I felt comfortable. I didn't find the Wave 5s quite as comfortable as well-padded headphones whose pads completely encircle my pinnae, but in terms of comfort, they were probably in the top third of the many over-ear and on-ear 'phones I've tested.
I found the Wave 5s sensitive enough that I could get satisfyingly loud volume from any source device, including my Samsung Galaxy S6 smartphone and iPod Touch music player.
Sound
When I played Holly Cole's recording of Tom Waits's "Jersey Girl," from her album Temptation (16-bit/44.1kHz WAV, Blue Note), my first thought was "Wow!" The deep double-bass line that launches this track sounded full and authoritative, yet tight and well defined -- no one would mistake it for an electric bass. The tambourine and other assorted percussion often sound a little zingy and bright through audiophile-oriented headphones, but through the Wave 5s they were smooth and natural -- as was Cole's voice, which sounded as subtly husky as it should, without succumbing to bloating, and without the sibilance many headphones produce with this track.
Sometimes it's nice to go straight from audiophile fare like Temptation to the opposite, to find out if a headphone is versatile. So I put on the title track of Metallica's Master of Puppets (320kbps Ogg Vorbis, Elektra/Spotify), and was surprised to hear an almost perfectly balanced sound, with enough bass to keep the tune kicking, and enough highs that I could easily distinguish between the guitar tracks. There was never too much bass or too much treble, and that's rare when I listen to heavy metal through headphones -- with mass-market headphones there's usually way too much bass, and with audiophile headphones there's usually way too little.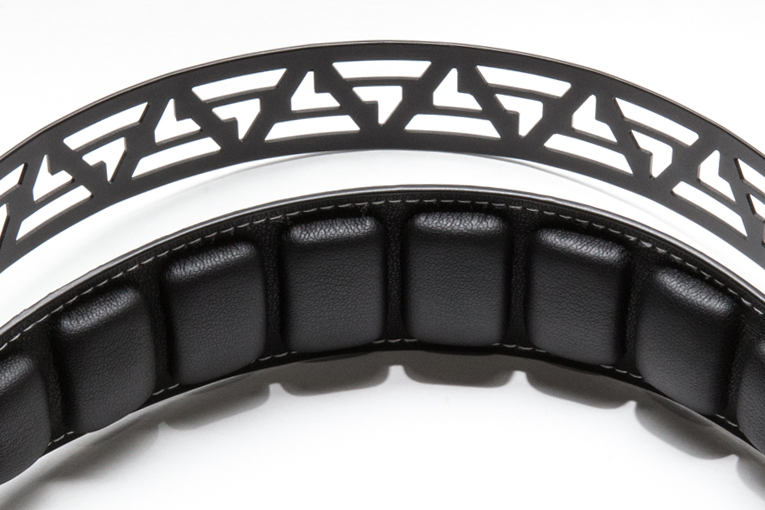 Listening to the title track of My Foolish Heart, Ralph Towner's recent album of solo guitar (16/44.1 WAV, ECM), I could tell that the Wave 5s weren't entirely free of coloration. I heard all the detail and ambience I expect from a recording of solo acoustic guitar released by ECM, but the noise of Towner's fingers scraping across the strings as he moved his hand up and down the guitar neck was more apparent than I'd expect, given Towner's recording career of over 40 years.
Suspecting that the Wave 5s might have a fairly mild response peak somewhere between 5 and 8kHz, I grabbed the headphones that have become my (and other reviewers') reference for audiophile headphones at or near this price: HiFiMan's HE400S ($299). There was definitely not as much string noise when I played "My Foolish Heart" through the HE400Ses, but there also wasn't quite as much life in the treble. I speculate that somewhere between the Wave 5s and the HE400Ses lies the perfect treble balance, at least for this recording.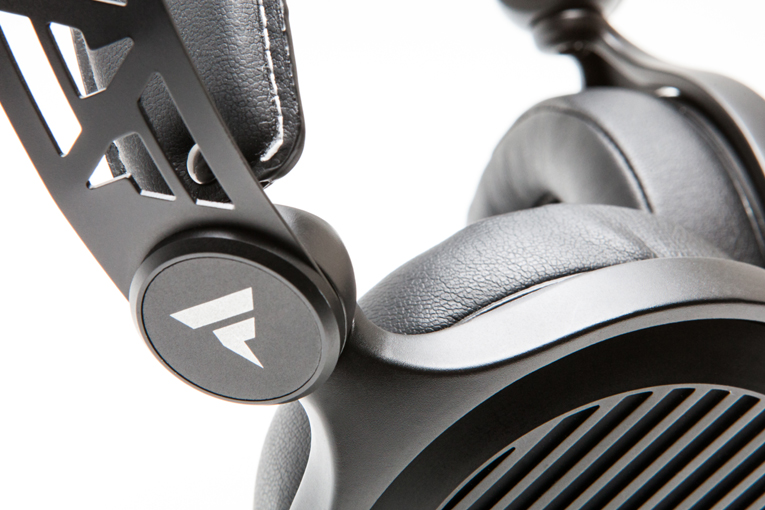 Continuing the comparison, I went back to Holly Cole's "Temptation." On this recording, the Wave 5s sounded better, with tighter bass and more of the double bass's resonant, woody character. The HE400Ses made the instrument sound more like an electric bass, with less tone and character. The percussion also sounded more lively through the Wave 5s.
But on "Kaua'i O Mano," from Hawaiian slack-key guitarist and singer Dennis Kamakahi's 'Ohana (16/44.1 WAV, Dancing Cat), the HE400Ses sounded better. That extra fullness of the HE400Ses made Kamakahi's detuned lower strings sound more powerful, more like what I've heard from slack-key guitar played live. The extra treble peak in the Wave 5s also made the guitar sound a little too twangy.
With many recordings, such as "Silent All These Years," from Tori Amos's Little Earthquakes (320kbps Ogg Vorbis, Atlantic/Spotify), I could hear a difference between the headphones but couldn't decide which I liked better. The HE400Ses had a flatter, broader response and a somewhat more intimate, close sound on Amos's voice, but the Wave 5s' treble was more detailed, and the sound felt a bit better balanced overall.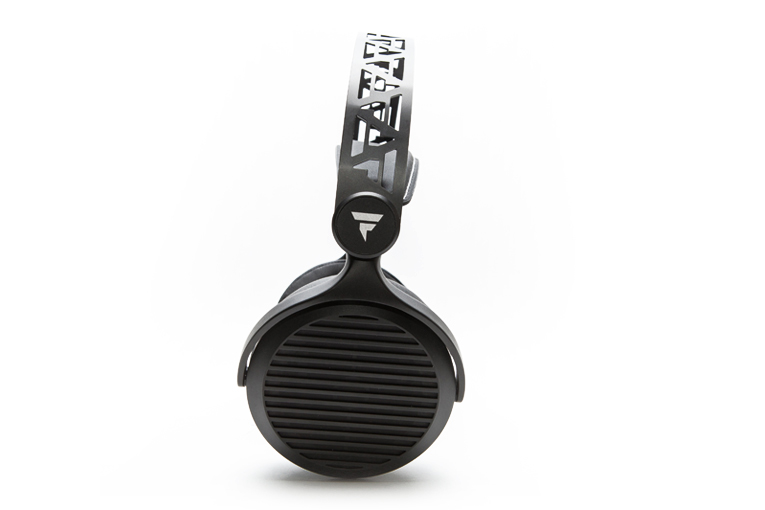 Still, I wanted to find some way in which I could declare one of these headphones superior. So I put on "Shaker: Walk Around the Mic," from Dr. Chesky's Ultimate Headphone Demonstration Disc (16/44.1 WAV, Chesky JD361), in which David Chesky plays a shaker while walking around a binaural recording rig: a Kunstkopf, or dummy head, with microphones inserted in the "canals" of its simulated ears. On this test, the spatiality -- the precision of Chesky's position as he walked around the room, and the room's acoustic -- was practically the same through both headphones. The only real difference was that the shaker sounded brighter through the Wave 5s, softer through the HE400Ses. I own several shakers, and each has a different sound -- there's no way for me to say which set of headphones more accurately portrayed the sound of Chesky's shaker.
Conclusion
I'm impressed that newcomer Tidal Force was able to, in essence, match the performance of what I consider to be the best $300 headphones on the market, HiFiMan's HE400Ses. I think most audiophiles who listen to a variety of music through both headphones will, as I did, have a tough time choosing between them. If you can try both, perhaps at a headphone or hi-fi show, I recommend buying whichever pair feels more comfortable.
. . . Brent Butterworth
This email address is being protected from spambots. You need JavaScript enabled to view it.
Associated Equipment
Sources -- Samsung Galaxy S6 smartphone, Apple iPod Touch (sixth generation)
DAC-headphone amp -- Audio-gd NFB-1AMP
Digital-to-analog converter -- Musical Fidelity V90-DAC
Tidal Force Wave 5 headphones
Price: $299 USD.
Warranty: One year parts and labor.
Tidal Force
Suite 286
Avenel, NJ 07001
Phone: (732) 844-3645
Website: www.tidalforceproducts.com