Sound:











Value:










Measurements can be found by clicking this link.

In 2014, when NAD Electronics introduced their Viso HP50 headphones, some may have wondered why an electronics company was bringing a passive design -- i.e., one with no built-in amplification -- to an already-crowded market. Paul Barton, of sister Lenbrook Group company PSB, had designed the HP50s, and their sound signature was similar to PSB's own M4U 1 and M4U 2 models. The HP50s also included RoomFeel, a technology intended to provide a listening experience similar to that of hearing a pair of loudspeakers properly set up in a good room. Among a sea of competitors, the Viso HP50s won praise from reviewers and consumers alike, and have remained among the better-sounding closed-back headphones available at their price of $299 USD.
Time marches on, buyers demand more features, companies such as Apple start making smartphones without headphone jacks, and audio companies must keep up. Enter the subject of this review, NAD's new Viso HP70 headphones ($399), which, in addition to being able to operate passively, include built-in active noise canceling and Bluetooth.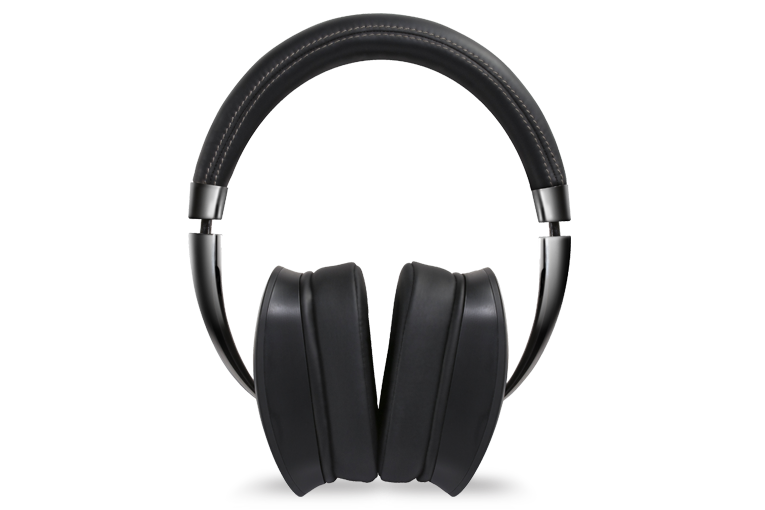 NAD has gone with a very traditional, some might say uninteresting industrial design for the HP70s, but its materials are a step up from those used in the HP50s. The spring-steel headband is amply padded and covered in a soft synthetic leather. The length of the earcup arms can be adjusted by means of detented sliders, and the earcups can be swiveled vertically and horizontally, or rotated entirely flat for placement on a desk or in a laptop case. The earcups are made of a fairly nonresonant combination of plastics, ABS and polycarbonate. The earpads are the same soft foam and protein leather as the headband, and the space for your ears measures 2.4" (62mm) x 1.2" (30mm). The Viso HP70s weigh a middle-of-the-road 0.70lb (320gm).
All controls are on the back of the right earcup. They include a slider switch to select among the different operating modes: passive (i.e., wired with power off), active, and active with noise canceling (NC); a toggle switch for volume up/down; another for previous/next track and answering phone calls; and a small button for Bluetooth pairing. Also on the right earcup are the 3.5mm jack for wired operation, and a Micro-USB port for charging the headphones or using their internal DAC with a computer.
NAD says that a full charge of the HP70s' built-in lithium-ion battery should last about 15 hours. And if you don't need NC, wired operation requires no battery power.
In the box
The Viso HP70s ship with a semirigid case of more faux leather, a clip for attaching the case to your carry-on bag, a Micro-USB charging cable, a 47" (1.2m) audio cable, a 1/4" (6.3mm) adapter, a two-prong airplane adapter, a warranty card, and a quick-start guide.
Use
I mostly used the NAD Viso HP70s with my Motorola X4 smartphone, but also tried them with an iPhone 5S. Bluetooth pairing was seamless with both. Since the HP70s' internal DAC can be used via USB, I also tried them with my Windows 7 laptop, which worked fine. NAD says that they'll also work with Macintosh computers, but the HP70s lack the drivers to work as a USB DAC with smartphones.
Overall, the HP70s feel solid, and should be comfortable to wear for anyone who, like me, has a head and ears of average size.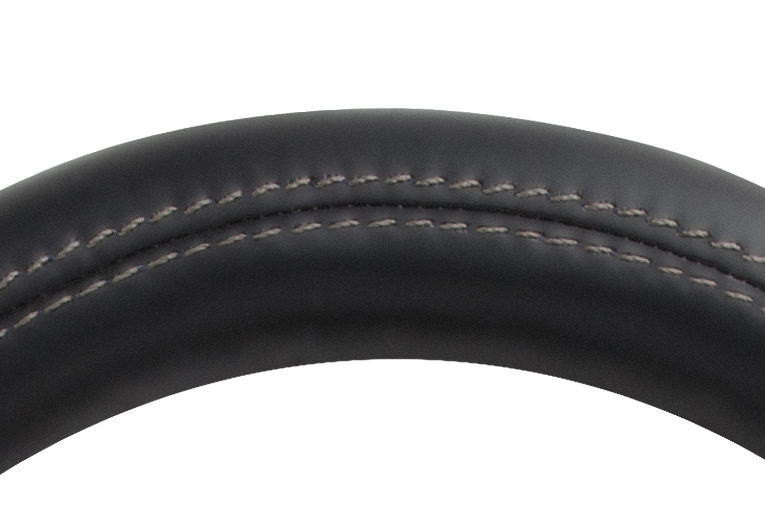 With their wired audio connection, the HP70s can operate in three modes: as regular passive headphones, as active headphones using their own internal amplification, or as active NC headphones. For the two active modes to work with wired connections, current-production units must not be paired with any Bluetooth source -- however, NAD says that future units will recognize when the audio cable is attached, and will automatically and temporarily disable Bluetooth.
With PSB's original M4U 2 active NC headphones, engaging the onboard circuitry boosted the signal level to make up for devices with underpowered headphone jacks. With NAD's HP70s, however, even when the headphones' own volume was set to the maximum, the level was about 10dB lower in active or active NC modes than in passive mode. In circumstances when you may need ample volume in addition to NC, some headphone jacks may not be able to provide a high-enough signal level.
The one operational frustration I had with the HP70s was that they cut off as much as the first second of a new Bluetooth signal. This wasn't a problem listening to music, but when my phone tried to read out incoming text messages, I couldn't always hear all of the sender's name -- or, when I asked Google for the time, the hour was cut off; I heard only the minutes.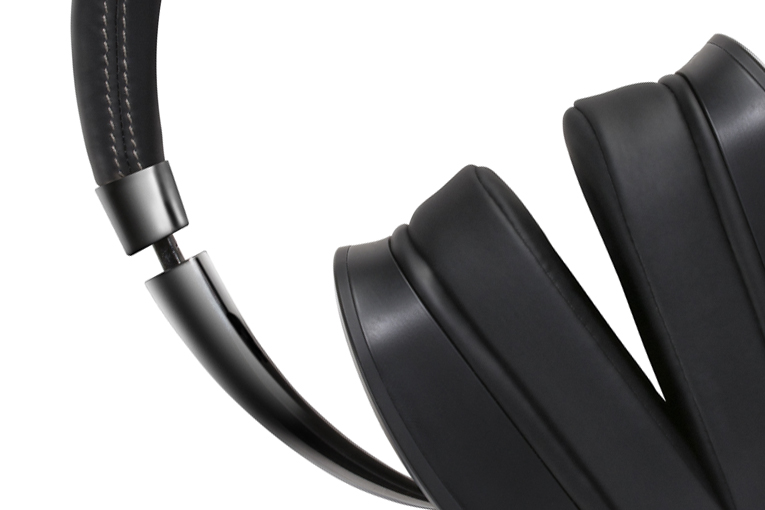 Using the HP70s as a phone headset, I could always hear my callers easily, but the headphones' position on my head had a greater-than-normal effect on how well those callers could understand me. Even at their best, the microphones in the HP70s were never quite as clear as those in Bowers & Wilkins's PX headphones.
Sound
One of the problems faced in designing headphones with multiple modes is making all of those modes sound similar. NAD's Viso HP70s came very close to this goal. Every configuration delivered a sound that hewed to the warm side of neutral, with a mild emphasis in the bass, a clear upper midrange, and a top end that never turned aggressive. Between the various modes, however, I heard some differences worth describing here.
Driving the HP70s directly from the output of my smartphone, John "J.R." Robinson's kick drum in "Lose Yourself to Dance," from Daft Punk's Random Access Memories (320kbps Ogg Vorbis, Columbia/Spotify), exhibited both impact and frequency extension. And while Christian McBride's double bass on his trio's Live at the Village Vanguard (320kbps Ogg Vorbis, Mack Avenue/Spotify) sounded a bit thicker than it should, I still had no trouble distinguishing individual notes.
When I switched to Bluetooth mode, Robinson's kick drum sounded even punchier but lost some of its low-frequency energy. McBride's bass also became more forceful but lost some pitch definition, and faster passages were slightly muddled. These changes in low-end reproduction also affected the sound of Leonard Cohen's close-miked voice in "Bird on the Wire," from his Songs from the Road (320kbps Ogg Vorbis, Columbia/Spotify). It sounded appropriately big and bassy in passive mode, but via Bluetooth it was a bit overdone, the abundance of midbass energy slightly obscuring his words.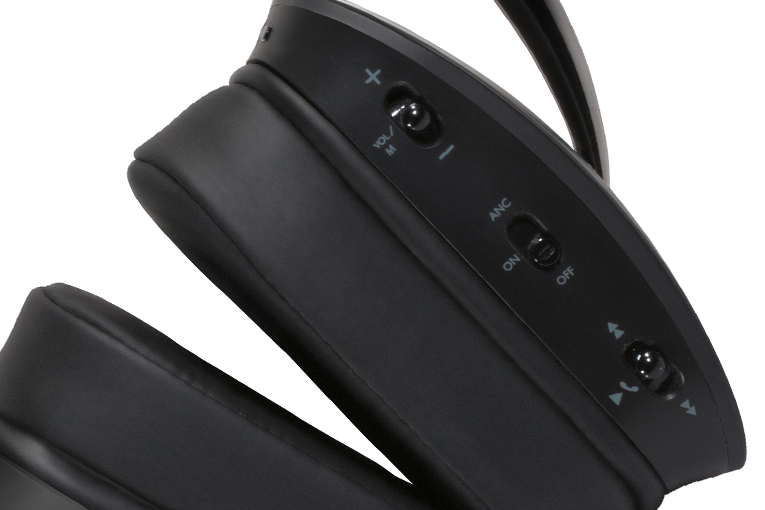 Higher in frequency, instrumental timbres were easily identifiable in both modes, and the HP70s were particularly complimentary to women's voices. Carolyn Sampson's voice on her new album of Schubert lieder, A Soprano's Schubertiade (24-bit/96kHz FLAC, BIS/eClassical), was clear and lovely, as usual. However, when switching from passive to Bluetooth mode, I did notice a slightly greater emphasis on her enunciation and an increase in sibilance. Listening to the same recording with the HP70s plugged into my laptop, the sibilance receded somewhat. The lower register of Joseph Middleton's piano also opened up via USB, with better articulation and pitch definition. I would not have expected the convenience of Bluetooth to come at such a significant penalty, but I heard similar results across multiple albums. I might have had better Bluetooth results had I been able to take advantage of the wider bandwidth of the aptX HD codec, which the HP70s support, but I had on hand none of the still very few devices that can transmit it.
To round out my testing of the HP70s' various modes, I listened to them plugged into my Grace Design m902 headphone amplifier-DAC. That combination gave me the purest timbres, but the bass was less linear and articulate than the HP70s via USB.
Where I felt the HP70s made a substantial improvement over the HP50s was in the solidity of images on soundstages. Perhaps this was due to better resonance control, but music seemed to emerge from quieter backgrounds, with individual instruments more precisely positioned from left to right. There was sufficient delineation of depth that I could hear the greater spaciousness of the 24/96 version of Sampson's Schubertiade downloaded from eClassical, compared with the version streamed from Spotify. It also helped me sort out all the goings-on in "Giorgio by Moroder," from Random Access Memories.
Of course, the HP70s also offer active noise canceling. Their passive isolation from outside noise was about average: such sounds were blocked fairly well by the earcups alone. But turning on NC did a decent job of reducing the rumbles in the low and mid-low frequencies that you're likely to hear on an airplane -- or, as I discovered this summer, near an air conditioner. It was less effective for midrange frequencies, so it won't be much help in blocking coworkers' conversations in an office environment.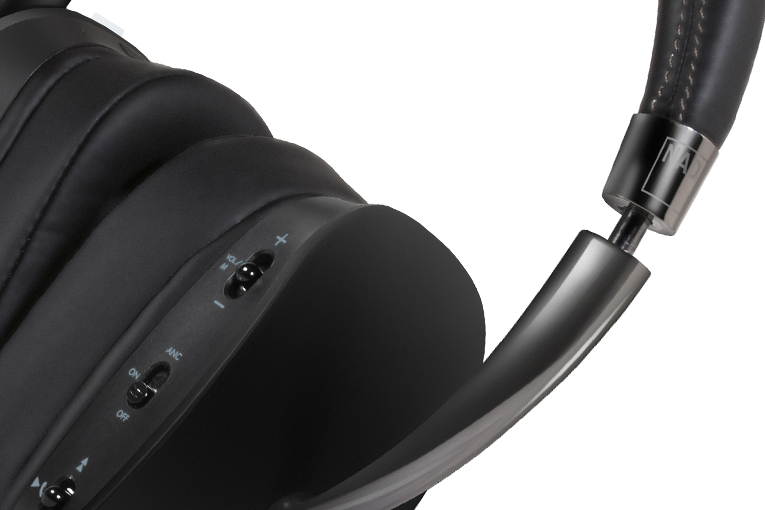 Switching NC on and off in Bluetooth mode, the greatest difference I heard was a reduction in the midbass. At first I thought this was a good thing, but it seemed to reduce the fundamental tones of men's voices. In Leonard Cohen's "Bird on the Wire," what was left of the sound of his voice was some lower-bass energy and the upper harmonics -- which negated his use of his vocal mike's proximity effect. Soundstaging also gave up a little focus, but that's a relatively minor concern in circumstances where NC is necessary.
Comparisons
The two similarly featured headphones I had available for comparison were the Bowers & Wilkins PXes ($399) and the Bose QuietComfort 35s ($349; the original, not the new QC35 II). The PXes are the smartest-looking of the lot, but it's a toss-up between them and the Boses for luxuriousness of materials. The QuietComfort 35s are the most, well, comfortable; they're made of soft materials, and feel light on my head.
The Viso HP70s have the most neutral frequency-response curve of the three, except for that midbass bump. The QC35s have a more V-shaped FR, with bigger bass that's a bit ill-defined, and a somewhat elevated mid-treble. The Boses also sound a little papery and less substantial next to the palpability of the NADs' sound. The PXes have by far the most V-shaped response, the fundamental tones of midband voices and instruments being far down in level relative to the bass and highs. The PXes, however, produced the most three-dimensional soundstages. For example, with Pierre Boulez and the Chicago Symphony Orchestra's recording of Stravinsky's Pulcinella (16/44.1 FLAC, CSO Resound CSOR 901 920), the PXes put more space between me and the orchestra, and more explicitly placed the winds behind the strings and the singers up front -- the other two headphones only hinted at these spatial cues.
In terms of noise canceling, the PXes do a substantially better job of blocking outside sounds than the HP70s, but the Boses are the best of the bunch -- with the QC35s, you'll not only hear less of the jet engines, but the sound of the crying baby two rows back will also be greatly mitigated. If NC and long-term wearing comfort are your top priorities, the Bose QC35s are hard to beat. But if you prioritize sound quality, the Viso HP70s may be the best choice.
Conclusion
Given the near-universal favorable opinions of NAD's Viso HP50s, expectations for the Viso HP70s were high, and they've largely been met. The HP70s' materials and build quality are a substantial step up from the HP50s', and their sound is notably more solid and focused. Whether in passive mode, via Bluetooth, using noise canceling, or connected to a computer, the HP70s delivered a wealth of musical detail while remaining on the warm and comfortable side of neutral. For over four decades, NAD has built its reputation on good performance at reasonable prices; the Viso HP70s continue that tradition.
. . . S. Andrea Sundaram
This email address is being protected from spambots. You need JavaScript enabled to view it.
Associated Equipment
Sources -- Apple iPhone 5S and Motorola Moto X4 smartphones, Grace Design m902 headphone amplifier-DAC, custom laptop computer running Windows 7 Home Premium and foobar2000
NAD Viso HP70 Noise-Canceling Bluetooth Headphones
Price: $399 USD.
Warranty: Two years parts and labor.
NAD Electronics International
633 Granite Court
Pickering, Ontario L1W 3K1
Canada
Phone: (905) 831-6555
Fax: (905) 837-6357
Website: www.nadelectronics.com