Sound:











Value:










Measurements can be found by clicking this link.
Although the combination of Bluetooth (BT) and noise canceling (NC) seems ideal for headphones used on the go, such models have typically cost about $350 USD -- not expensive for audio enthusiasts, but a lot for average listeners. Fortunately, in the last year some major brands have begun offering BTNC headphones for about $200, and the latest example of this trend is Audio-Technica's ATH-ANC700BT ($199).
What's perhaps most unusual about the ATH-ANC700BTs is their all-in-one swipe control on the left earpiece, something most budget BTNCs don't offer. With a swipe, you don't have to feel around to find tiny volume and play/pause/skip buttons -- you just reach up and flick a finger along the side of the earpiece. However, as I've found in previous reviews, while sometimes this works great, other times it's frustrating enough to make me want to return the headphones.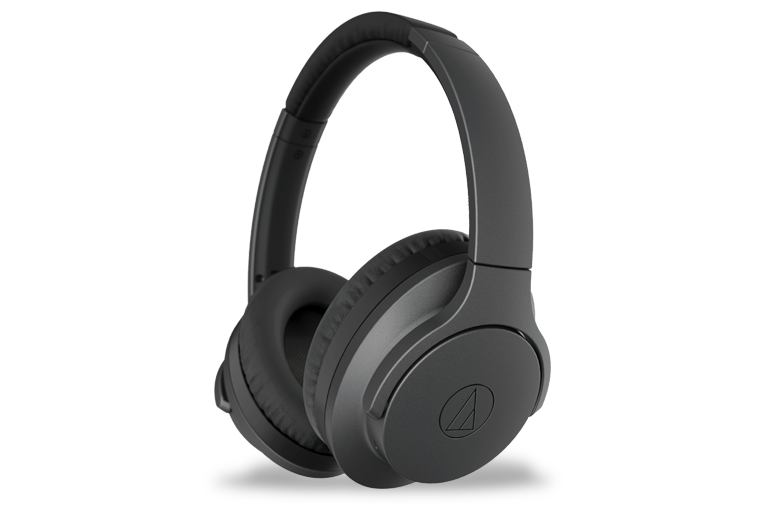 All the ATH-ANC700BTs' action is on the left earcup. That's where you plug in the cables, and where you find the On/Off/Pairing switch. The entire outer earcup is touch sensitive: Tap the top to increase volume, the bottom to decrease it. Tap the center to pause or play, or swipe with your whole palm to switch the NC on or off. Swipe up or down to skip back or forward.
The styling has been toned down to basic matte black, but Audio-Technica hasn't skimped on the battery: a generous run time of 25 hours is promised (or 1000 hours in standby). A jack and cable for wired connection are provided (these are required if you want to watch in-flight entertainment); in wired mode, A-T specifies the ATH-ANC700BTs' frequency range as 5Hz-40kHz -- a meaningless spec unless those numbers are referenced to the response in the middle of the audioband.
Implemented poorly, NC can have a negative effect on sound quality. Of course, Bluetooth also degrades sound quality to some extent. On the other hand, BTNC headphones often include some sort of digital signal processing, which should make it possible to get the headphones tuned to practically any response the designers want. There's no way to generalize about the sound quality of these products; for the reviewer, every BTNC headphone review is something of a journey into the unknown.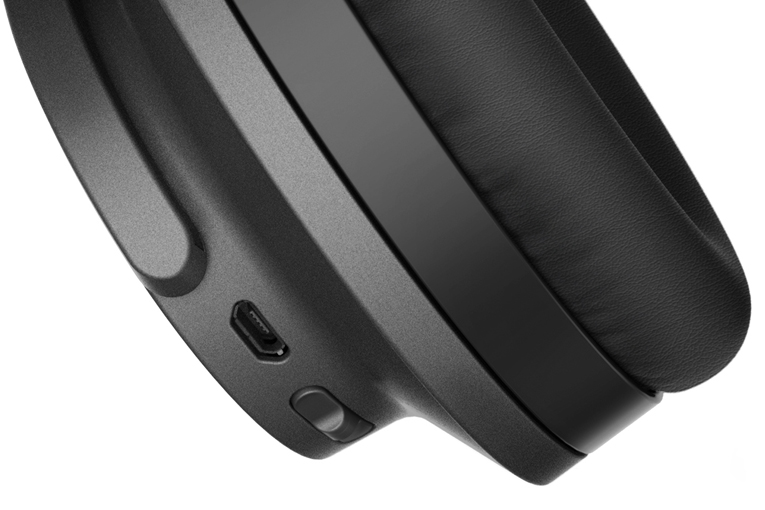 In the box
The ATH-ANC700BTs include a USB-to-Micro-USB charging cable, a 2.5-to-3.5mm audio cable, a quick-start guide, warning and warranty documents, and a flimsy carrying pouch that seems a mere token -- it's not substantial enough to protect the headphones from anything but scratches. The earcups fold flat, allowing the headphones to flatten enough to fit into a typical laptop bag. However, the hinges do not fold as they do on ultra-compact, maximally travel-friendly headphones such as the Bose QC35 II and the AKG N60 NC.
Use
The ATH-ANC700BTs fit me very well. Their firm grip ensured that they didn't rock around on my head, which meant I could use them during mild exercise, and their generous padding made them comfortable to wear for reasonably long periods. Bluetooth pairing was easy, and the range of use indoors was about 19' -- normal for my cluttered house. Although the ATH-ANC700BTs are light at 8.9 ounces, they feel very solidly built.
The On/Off/Pairing switch worked fine, but the navigation plate proved problematical. Volume and Play/Pause worked reasonably well, NC On/Off about 90% of the time. The problem is that you have to use your entire palm to turn NC on and off, and depending on how I adjusted it, sometimes the headband got in the way. I never could get the track skip function to work properly.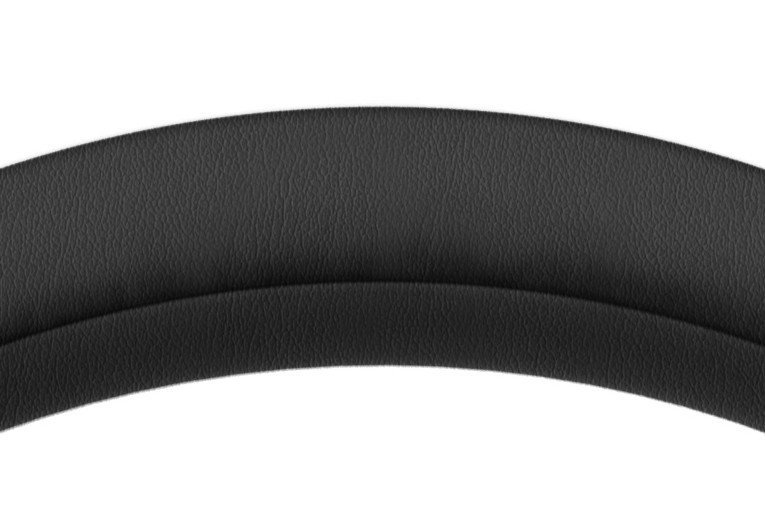 These were the third or fourth headphones I've tested with swipe controls that aren't as reliable as they need to be for me to confidently recommend them. I wish manufacturers would abandon this feature, or work harder to get it right. I feel that volume up and down, at least, should be discrete controls. My Koss BT540i headphones have button controls -- in the two years I've owned them, those buttons have worked correctly 100% of the time.
While the ATH-ANC700BTs' passive noise isolation seemed pretty good, the NC wasn't as effective as most I've heard. It did work to some extent, but seemed to shift the noise from the bass to the midrange.
Sound
The best sound I got from the ATH-ANC700BTs was in wired mode with NC off. Then they sounded very even, with clean, punchy bass, a solid and transparent midrange, and clear if somewhat bright highs. In Bluetooth mode without NC, the midrange and highs were boosted while the bass was reduced. With NC, in Bluetooth or wired mode, the sound seemed supercharged with unpleasant, extremely forward highs and midrange, combined with bass that was too weak to balance the hyped highs.
Rock music, such as Duran Duran's Astronaut (16-bit/44.1kHz ALAC, Sony), sounded pretty darned good in wired mode with NC off. The highs were crisp and clear, and the bass so well defined it positively growled, with great weight and focus. But as soon as I turned on NC the bass was reduced, and the mids and highs sounded shrill.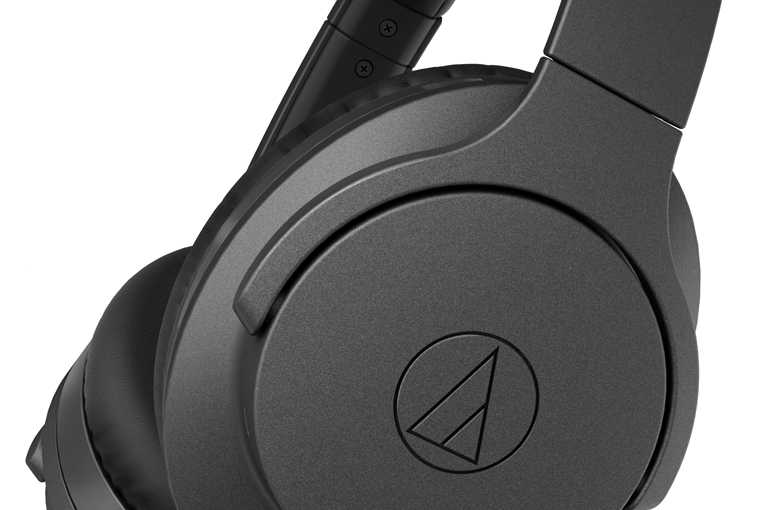 One of opera's greatest vocal duels occurs at the end of Boito's Mefistofele, as the devil and Faust duke it out for the latter's soul while a large chorus of angels stacks the deck in Faust's favor. Even the devil's whistling can't win the day for him. In the famous recording starring Cesare Siepi (Mefistofele) and Mario Del Monaco (Faust), with Tullio Serafin conducting the Santa Cecilia Academy Rome Orchestra and Chorus (16/44.1 ALAC, Decca), the high notes fly as the angels ultimately triumph. Listening in wired mode with NC off was a thrilling experience, the headphones delivering a natural tonal balance and a nice sense of spaciousness. Turning on NC made the high notes, especially Del Monaco's, sound metallic; switching to wireless Bluetooth made them sound even more shrill.
With NC off, Alexis Cole's Dazzling Blue (24/192 AIFF, Chesky), a Chesky Binaural+ release, sounded natural, ambient, and a little on the mellow side. The tonality of Cole's voice didn't change all that much when I switched to NC, but the soundstage narrowed, the instruments sounded less realistic, and some detail was lost.
Competition
The only name-brand headphones I know of that offer Bluetooth and NC at or near this price are Sennheiser's HD 4.50 BTNCs ($199). I haven't heard them, but SoundStage! Solo editor Brent Butterworth spoke highly of them in his review, and named them a Reviewers' Choice. The HD 4.50 BTNCs lack the ATH-ANC700BTs' swipe controls -- to me, a big plus.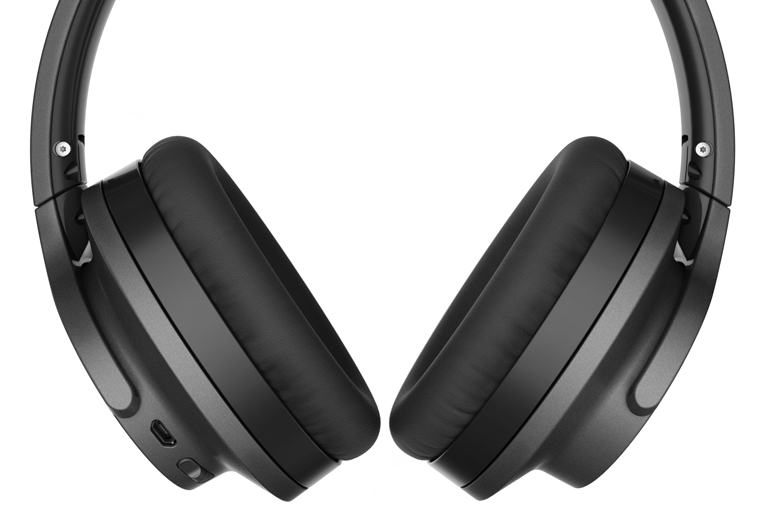 If you don't mind spending another $80 and can tolerate an on-ear model, be sure to audition the Marshall Mid A.N.C. headphones, which I recently reviewed. I found their NC more effective than the ATH-ANC700BTs', and it didn't greatly affect the Marshalls' sound quality, which was generally excellent.
Conclusion
It's clear that, for the ATH-ANC700BTs, Audio-Technica began with a good basic design: in wired mode with NC turned off, these headphones produced sound that was even from top to bottom, with solid bass and sweet highs. But NC greatly reduced the sound quality without doing much to cancel noise as it should -- and adding Bluetooth didn't help. And for me, at least, the navigation controls presented a steep learning curve. You can do better for the money.
. . . Rad Bennett
This email address is being protected from spambots. You need JavaScript enabled to view it.
Associated Equipment
Portable music players -- Benjie Rocker, Apple iPod Touch (fifth generation) and iPod Nano (seventh generation)
Audio-Technica ATH-ANC-700BT Bluetooth Noise-Canceling Headphones
Price: $199 USD.
Warranty: One year, limited.
Audio-Technica U.S., Inc.
1221 Commerce Drive
Stow, OH 44224
Phone: (330) 686-2600
Website: www.audio-technica.com