Sound:











Value:










Measurements can be found by clicking this link.

Why do we generally avoid reviewing headphones priced under $99 on SoundStage! Solo? The first reason is you: Our readers are audio enthusiasts, so they're likely more interested in $1000 headphones than $50 headphones. The second reason is me: I get e-mails everyday pitching me cheap headphones for review, and setting a minimum price lets me weed them out more easily. So why are we reviewing the Tribit XFree Tunes, a set of Bluetooth headphones priced at just $49.99 USD? It's because I think there might be something special going on at Tribit Audio.
Search for "headphones" on Amazon and you'll find Tribit and countless other unfamiliar brands, mostly originating in China. These brands have emerged in the last three or four years, as the Chinese consumer electronics industry sought to build their own brands instead of just manufacturing products for American and European companies. In my work for various publications, I've heard hundreds of these products. Many are awful, some are OK, but a few suggest the work of a talented engineering team and executives who realize the value of putting in a little extra work to get better sound.
Tribit caught my attention when I heard their XSound Go Bluetooth speaker, a roughly $30 product that not only easily beats everything I've heard in its price range, but even bests many $60 to $100 models from well-known brands. In my e-mails with Tribit's marketing staff, I learned that the same engineer who tuned the XSound Go had tuned a set of headphones, the XFree Tunes. I just had to find out if the XSound Go was a case of sheer luck (it happens sometimes in audio product design), or if there really was some unheralded audio genius working his magic in one of the Shenzhen area's thousands upon thousands of nondescript office buildings.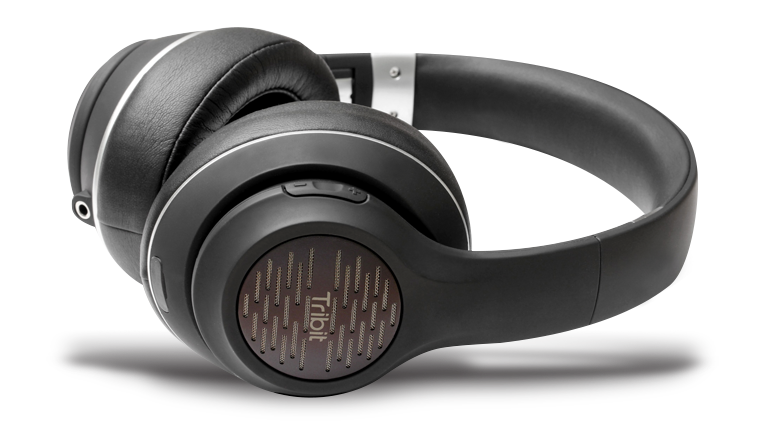 Except for the build quality and the case, both of which I'll discuss below, the XFree Tunes conform to all the norms of cheap Bluetooth over-ears: the usual 40mm dynamic drivers; the usual controls for track skip, play/pause, and power; the usual 1/8" (3.5mm) jack for a cabled connection; even the usual webpage with the headphones Photoshopped onto the heads of models from stock photos. If these headphones succeed, they'll have to do it on their price/performance ratio alone . . .
In the box
The XFree Tunes include a surprisingly nice semi-hardshell travel case. At 7.6" by 5.5" by 3", it's too chunky to fit easily into a laptop bag, but it offers a lot more protection for the headphones than the fabric carrying sack included with most inexpensive over-ear headphones. There's also a 4' (1.2m) analog audio cable tipped with a 1/8" (3.5mm) plug on each end, and a USB-to-Micro-USB charging cable.
Use
If you slapped an AKG or Sennheiser logo and a $200 price tag on the XFree Tunes, I doubt anyone would complain that they're overpriced. To find this level of industrial design and build quality in a $50 set of headphones is shocking. There's nothing cheap or plasticky about them -- the hinged headband folds smoothly without creaking, and the earpads are covered in buttery-soft leatherette. My listening panelists found them exceptionally comfortable and very well made. The controls work as expected and we found the Bluetooth mating process easy.
Sound
I'd describe the XFree Tunes' sonic profile as essentially flat and neutral, but with a slight upward tilt in the treble. Listening to these headphones, I often thought, "Sounds like Sony MDR-7506es played with the treble turned up about one notch." The difference in Bluetooth mode versus using the XFree Tunes with a wired connection was small; basically, I heard a slightly greater tilt toward the treble in Bluetooth mode. With the wired connection (and without Bluetooth's relatively mild sacrifice in quality), the sound seemed slightly fuller and smoother, but it was a long way from a big difference in sound quality.
For this review, my obligatory pop tune was the irresistible K-Pop hit "HOT Knight" by Tony An, featuring Yang Se Hyung (single, 320kbps Ogg Vorbis, TN Nation/Spotify), which showcases impeccably recorded and mixed lead and backing vocals over a huge, crawling bass line. Through the XFree Tunes, the bass line sounded tight and defined -- which could be a good thing or a bad thing, depending, as the line sounded bigger, boomier, and more grooving through the other closed-back models I had on hand (the NAD Viso HP50 and the Sony MDR-7506 headphones). Switching to the wired connection brought out a little more bass in the XFree Tunes. Although the treble of the XFree Tunes did seem a bit emphasized, I also noted that it sounded a little smoother than the 7506es' treble -- a surprising result, as the more you elevate the treble, the harsher it tends to sound. I take that as an indicator of good acoustical engineering in the XFree Tunes.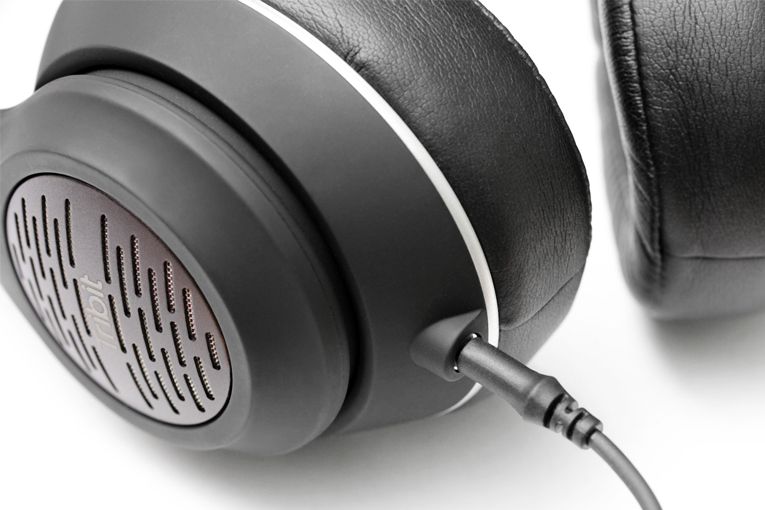 A stark contrast to "HOT Knight" can be found in Cécile McLorin Salvant's "I've Got Your Number" (The Window, 16-bit/44.1kHz WAV, Mack Avenue), which sets jazz's hottest singer against a lone piano. Even in Bluetooth mode, the XFree Tunes gave me a wonderful rendition of this tune. Although the slight elevation in the treble did make McLorin Salvant's voice glare a bit when she hit maximum volume, the generally smooth nature of the headphones' treble made her voice sound warmer and more intimate during most of the tune. The XFree Tunes gave me a nice sense of ambience, and I could clearly hear that the piano was recorded in a small room, apparently with little or no reverb added.
These impressions held true for instrumental jazz and classical music, too. Next up was "The Eternal Triangle," a sprightly "I Got Rhythm" contrafact from Dizzy Gillespie's Sonny Side Up (320kbps Ogg Vorbis, Spotify/Verve). The sound in Bluetooth mode seemed largely neutral, with no notable midrange coloration, perhaps a mild rolloff in the bass, and a little extra sizzle in the cymbal and in the sound of saxophonists Sonny Rollins and Sonny Stitt. Again, through the cabled connection, the sound was almost the same, just slightly fuller.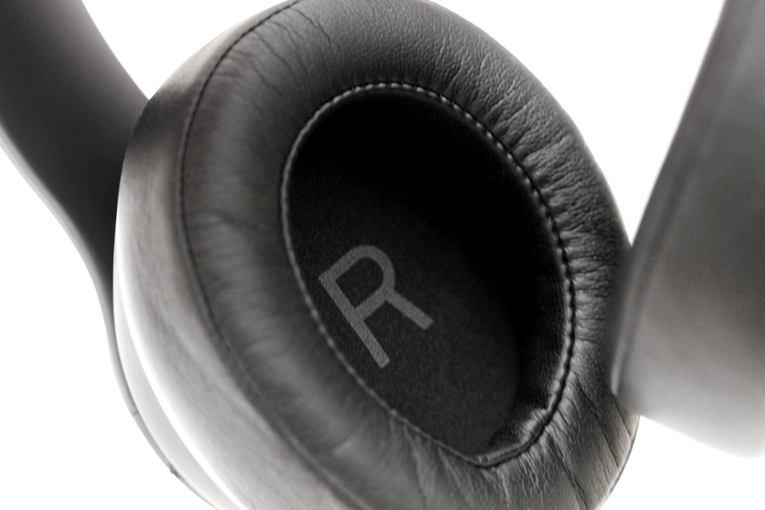 I had to go back and forth a few times to nail down the differences between the Sony MDR-7506es and the XFree Tunes in wired mode when I played the performance of the Brahms Concerto in A Minor for Violin and Cello, Op. 102, "II. Andante" by Jascha Heifetz and Gregor Piatigorsky (320kbps Ogg Vorbis, RCA Victor/Spotify). The two headphones sounded far more alike than different, with a mostly flat response and no noteworthy midrange coloration. But once again, the XFree Tunes' little bit of extra treble made Piatigorsky's cello, in particular, cut through the orchestra a bit more.
Comparison
To get another perspective on the XFree Tunes, I brought in my usual outside panelists: LeRena Major, a Los Angeles saxophonist who's held several positions in the music business and is a voting member of the National Academy of Recording Arts & Sciences; and John Higgins, who holds a masters in music performance from USC and has served as a frequent contributor to Wirecutter and Sound & Vision. I had them compare the XFree Tunes with a few well-regarded sets of wired earphones, including the NAD Viso HP50s, the Sony MDR-7506es, and the Status Audio CB-1s.
Both panelists found the differences in sound quality when switching from Bluetooth to wired mode nearly insignificant, and both found the XFree Tunes very comfortable, and surprisingly well made for the price. LeRena liked its sound quite a bit, and voiced no complaints at all about the tonal balance, although she did hear a little more detail and dynamics through the Viso HP50s and CB-1s. John agreed that the sound was generally very good for the money; he said he'd like to hear more midrange than the XFree Tunes offered, and that the treble sounded a little tizzy, but pointed out that the sound overall was pleasant and listenable.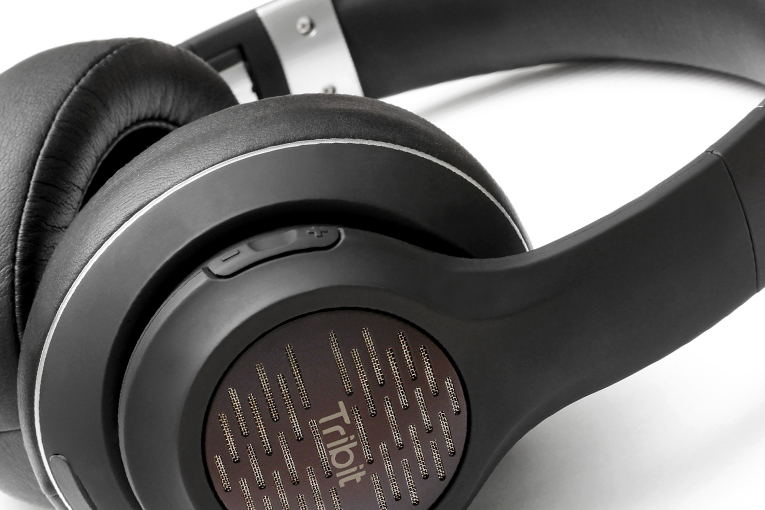 You won't find the big names in headphones if you search for Bluetooth headphones under $100 on Amazon. Most of the models are from such unfamiliar brands as Cowin, MPow, and TaoTronics. I have yet to hear much from these brands that impresses me. There is a Skullcandy model, the Hesh 2 Wireless, at about $55 on Amazon; I haven't heard Hesh 2 Wirelesses, but the wired version sounds pretty bassy so I assume the wireless version does, too.
Conclusion
The market for Bluetooth over-ear headphones under $100 is still largely unknown, even to me, but from what I've seen and heard, the XFree Tunes are a true standout in their category. They have a neutral, natural midrange, well-controlled bass, and a slightly emphasized treble -- as well as some of the best ergonomics I've encountered in an under-$200 set of headphones. If you want a cheap set of Bluetooth headphones to use in the office or on the bus or subway, these are a terrific choice.
A postscript: As I was finishing this review, I decided that whoever's responsible for this product deserves some credit, so I asked Tribit for a little information about him. His name is Rocky Deng, and he's Tribit's chief designer and acoustic tuner. According to Tribit, he began experimenting with speakers in high school and amplifiers in college, has more than 15 years' experience in audio R&D, and most recently worked at Harman International designing Harman Kardon soundbars. A name to watch . . .
. . . Brent Butterworth
This email address is being protected from spambots. You need JavaScript enabled to view it.
Associated Equipment
Headphone amp-DAC -- iFi xDSD
Sources -- Samsung Galaxy S9 and iPhone 8 smartphones
Tribit Audio XFree Tune Headphones
Price: $49.99 USD.
Warranty: 18 months replacement or refund; 30-day money-back guarantee.
Tribit Audio
E-mail: This email address is being protected from spambots. You need JavaScript enabled to view it.
Website: www.tribitaudio.com