Sound:











Value:










Measurements can be found by clicking this link.

Fostex has one of the most unusual product lines in the headphone biz. They mostly split between pro 'phones priced under $200 and high-end consumer models priced at $599 or more. I've been a fan since 1997, when a very well-informed sales guy at the old Sam Ash store on Manhattan's 48th Street "music row" steered me toward a set of Fostex T20s to use for mixing my music recordings. True to Fostex form, the new TH909s ($1799.99 USD) cost more than 11 times the price of the current version of the T20s, the T20RPmk3s. But of course, they're almost completely different headphones -- all they have in common is that they're open-back and they wear the Fostex brand.
The TH909s are an open-back version of Fostex's TH900mk2s ($1499.99). Other than the TH909s' attractive double grille instead of the TH900mk2s' solid back, they're quite similar. Both wear a beautiful urushi lacquered finish (made somewhat famous by Pioneer's use of the finish on the wood components of its Elite audio components). They each use 50mm dynamic drivers with diaphragms made from a mixture of biocellulose and inorganic fibers.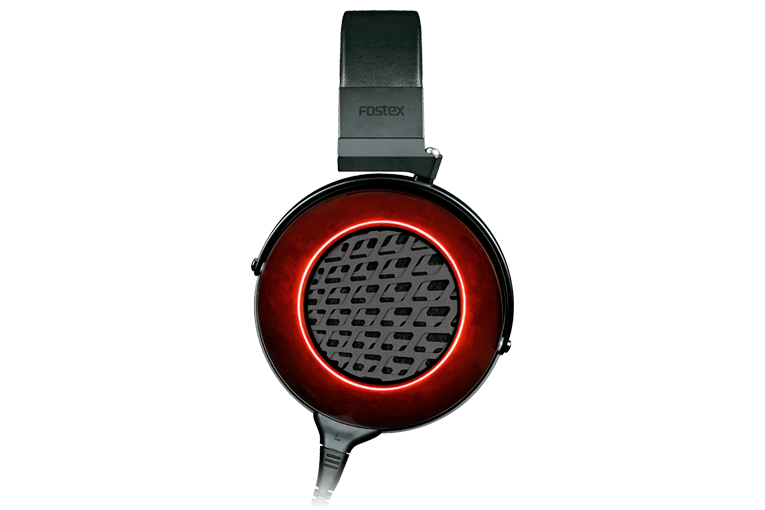 Before I started this review, I had yet to hear a set of Fostex headphones I didn't like. Maybe that biases me to some extent, but most of the headphone companies I've encountered have at least one loser in the line, so my expectations of a new model are always damped no matter how much I've liked a company's other headphones.
In the box
I was disappointed to discover that the TH909s include only one cable: a 9.8' (3m) cable with Fostex's proprietary snap-in connectors on the headphone end and a 1/4" (6.2mm) unbalanced plug on the source end. A balanced cable with a four-pin XLR connector is available online for as little as $299. The TH909s also come with a leather (or pleather) carrying sack instead of a sturdy, more protective carrying case.
On the upside, they include Fostex's Model ST300 stand, which costs $39.99 when sold separately. It's not elegant, but it gets the job done.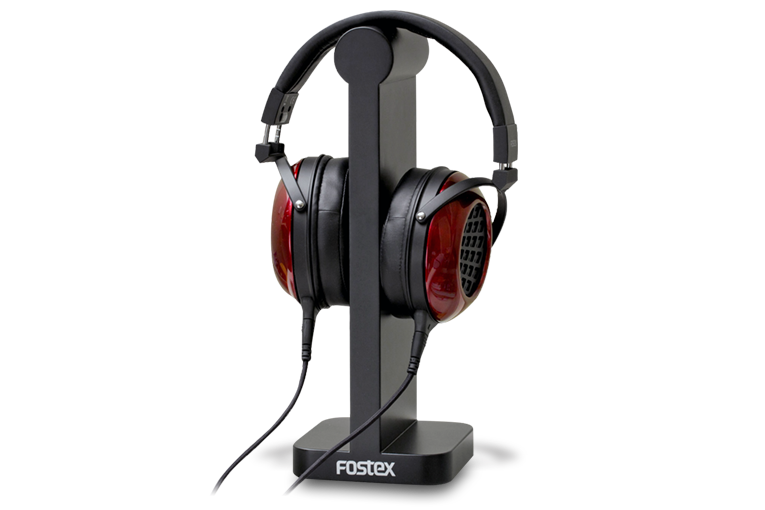 Use
The TH909s are rated at 25 ohms impedance and 100dB sensitivity, so it's possible to drive them from a smartphone, although I found (as I often do with large audiophile headphones) that using a smartphone as the source thins out the sound a bit compared with using a high-quality amplifier or DAC-amplifier. They're very comfortable and fairly light, so I found them pleasant to wear for long stretches, and both of my outside panelists agreed.
Sound
The TH909s have a mostly flat sonic signature, with more bass than I'm used to hearing from high-end audiophile headphones. (That's a good thing, by the way; too many audiophile headphones sound unnaturally thin and bright.) For me, the balance of bass to treble was just about right. The midrange seemed de-emphasized by a couple of decibels -- enough to give the TH909s a more vivid and exciting sound, but not enough to create the obvious "hole" in the midrange that I find in many mass-market headphones.
For example, the TH909s nailed Meshell Ndegeocello's version of "Please Don't Let Me Be Misunderstood" (Pour Une Âme Souveraine, 16-bit/44.1kHz WAV, Naïve Pop). Everything seemed in perfect balance. I could hear the subtleties in the timing and fingering of Ndegeocello's uniquely grooving bass line, and her voice had what seemed like a just-right amount of edge to it without sounding bright or unnatural. The thin-sounding rhythmic accents played by guitarist Chris Bruce on the bridge pickup of a Fender Telecaster (pretty much the brightest, edgiest sound available on electric guitar) sounded insistent and somewhat intrusive, but not annoying; through headphones with a more typical audiophile-aimed tonal balance, these chords become grating. There was a nice, natural-sounding sense of space, but not that colossal sense of space some audiophile headphones deliver (which is often due in part to their elevated treble).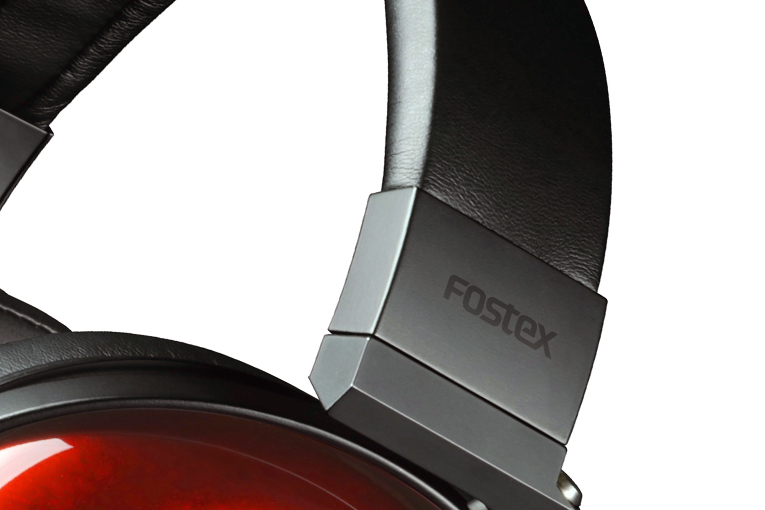 I enjoyed the way the TH909s sounded with mainstream pop music, such as Major Lazer's "Cold Water," featuring Justin Bieber and MØ (single, 256kbps MP3, Mad Decent PS). Even though the TH909s don't have the exaggerated treble of many audiophile headphones, it was still very easy to hear the subtle crackling sounds in the beginning of the tune, which I guess are sort of intended to simulate the surface noise of a vinyl record. Every sonic detail -- all the little percussion samples and keyboard squiggles and mangled horn samples -- seemed to jump out of the mix. The vocals were vivid and very present in the mix, and the bass and dynamics sounded just right for this kind of music. (Incidentally, I recently used this tune to test the maximum output of about 30 sets of kids' headphones, so I've heard it through a lot of different headphones.)
I liked the balance the TH909s struck when playing "Cosmosis" from bassist Dave Holland and pianist Milcho Leviev (Up and Down, 16/44.1 WAV, MA Recordings). "Cosmosis" is a fast-moving tune built on the complex, constantly modulating chord changes John Coltrane used for many of his tunes, which is to say that even though it's just piano and bass, it's pretty cluttered and it's hard for headphones to sort out the character of the instruments. The TH909s did a great job of capturing the beat and bump of Holland's bass line without exaggerating its upper frequencies, and of reproducing the upper harmonics of the piano. I could have used a little more warmth in the piano, but of course I don't know what this piano or the microphones used to record it sound like, so the TH909s may have gotten the piano sound right on this one.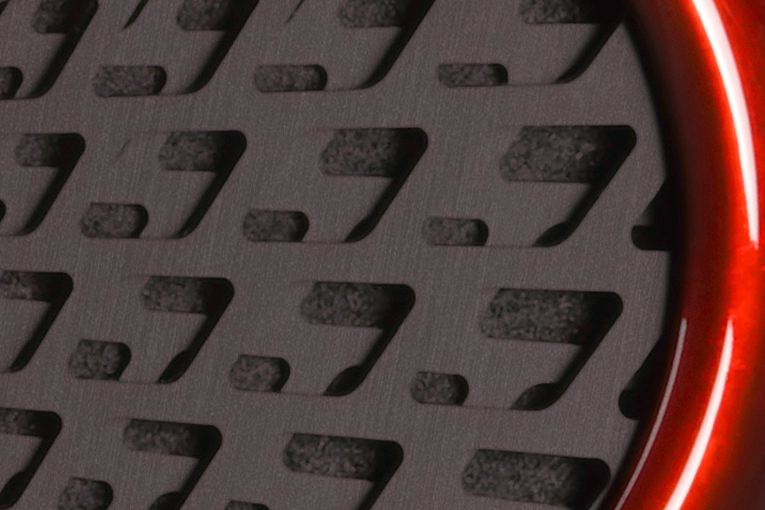 Bach Trios (320kbps Ogg Vorbis, Nonesuch/Spotify), an album by cellist Yo-Yo Ma, mandolinist Chris Thile, and double bassist Edgar Meyer, let me hear how well the TH909s capture purer, better-isolated instrumental tones. In Bach's The Art of the Fugue, BMV 1080: Contrapunctus XIII a 3, "Rectus," the TH909s had plenty of high-frequency detail, letting me hear all the scraping of Ma's and Meyer's bows across the strings without exaggerating the scrapes. It was all the detail I wanted, without the phony detail that many audiophile headphones create by damping down the bass to highlight the treble. I would have liked to hear a little more body in Meyer's bass; his instrument sounded somewhat cello-ish at times, although as one of the world's most technically gifted bassists, Meyer's able to make his instrument's upper range sound cello-ish when he wants to.
The one recording I found that I didn't think the TH909s did a good job of sorting out was Frank Sinatra and Count Basie's It Might as Well Be Swing (16/44.1 WAV, Reprise). Heard through headphones, the mix takes on the shape of two parentheses, with your head in the middle. The horn section is split, one half on your left, the other on your right. It's a challenge to be able to pick out the parts played by the individual horns, and the TH909s' slightly de-emphasized midrange made this harder; it was easier with, say, the HiFiMan HE1000 V2s ($2999).
Comparison
There are, of course, many high-end audiophile headphones on the market that compete with the TH909s. To compare the TH909s with a few other models, I brought in my usual outside panelists: LeRena Major, a Los Angeles saxophonist who's held several positions in the music business and is a voting member of the National Academy of Recording Arts & Sciences; and John Higgins, who holds a masters in music performance from USC and has served as a frequent contributor to Wirecutter and Sound & Vision. John compared the TH909s to the Audeze LCD-Xes (recently reduced to $1199) and the HiFiMan HE1000 V2s; LeRena used the LCD-Xes and the Beyerdynamic Amiron Homes ($699).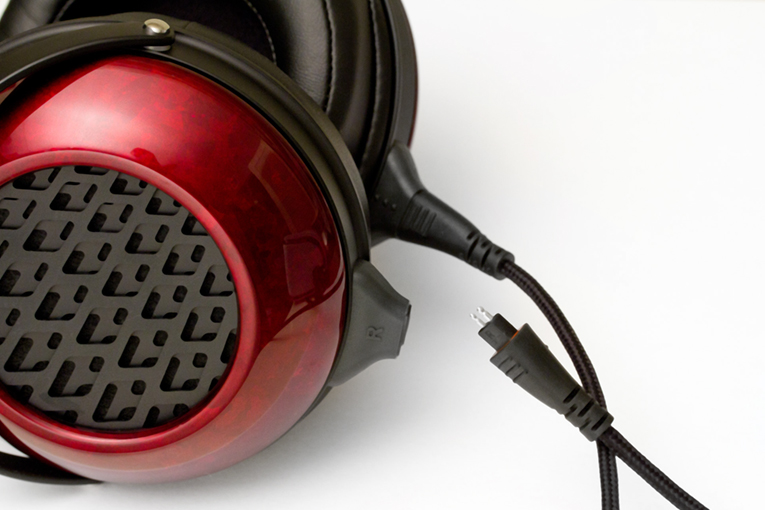 Both listeners generally liked the TH909s, especially the more realistic bass levels they heard relative to most other audiophile headphones. "It's more than I expected to hear from headphones like this, but it's clean," John said. Both found the midrange a little less open and spacious than with some of the other models; John found this worth just a brief comment, but LeRena definitely preferred the more present midrange of the Audeze and Beyerdynamic models she heard.
Conclusion
There are numerous open-back audiophile headphones priced between $1000 and $3000. They all have a character of their own. If you listen to a bunch, you'll almost certainly find that one sounds great on certain recordings, while a different one sounds better on another type of recording. The TH909s strike a much better balance than most competitors, providing much more realistic bass levels without tilting toward excessive warmth and without losing detail. On top of that, they're comfortable for hours-long listening sessions, and they don't make unreasonable demands of the source device. From the many audiophile headphones I've tried, the TH909s are definitely among the easiest to live with.
. . . Brent Butterworth
This email address is being protected from spambots. You need JavaScript enabled to view it.
Associated Equipment
DAC-headphone amps -- iFi xDSD, Oppo Digital HA-2
Headphone amps -- Audio-gd NFB1-AMP, Musical Fidelity V-CAN
Source -- Samsung Galaxy S9 smartphone
Fostex TH909 Headphones
Price: $1799.99 USD.
Warranty: One year parts and labor.
Foster Electric Co., Ltd.
1-1-109 Tsutsujigaoka, Akishima
Tokyo, Japan 196-8550
Phone: +81 42 546 4974
Website: www.fostexinternational.com