Sound:











Value:











(Read about our ratings)
Measurements can be found by clicking this link.
By far, the biggest potential for improvement in headphone sound comes not from new driver materials, new amplification technology, or tweaking by some grand master of audio, but from digital signal processing, or DSP. DSP can make headphones sound almost any way you want—or adapt the sound of headphones to your specific needs and situation. This is exactly what Yamaha is doing with the YH-E700A headphones ($349.95, all prices USD).
Most headphones that incorporate active noise canceling and Bluetooth wireless now incorporate DSP, but the YH-E700As make greater use of it than most do. The headphones include two DSP-based technologies that claim to adapt the sound to your needs and your current environment. Listening Care provides "intelligent equalization for full-range sound at lower listening volumes, including dynamic monitoring of content and background noise levels." Listening Optimizer "utilizes microphones to make constant measurements (every 20 seconds) and advanced processing to analyze factors such as seal and air leakage. Playback is optimized in real time to correct the difference between the source and the actual listening condition."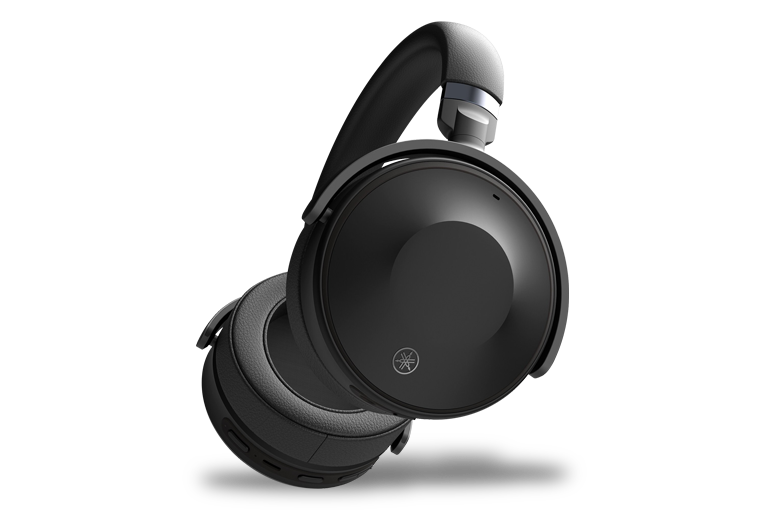 Both of these modes are accessed through an iOS/Android mobile app, and both can be turned on or off independently. The app also turns noise canceling on or off, and accesses an Ambient mode that lets in outside sounds; you can also select the NC modes through a button on the right-side earpiece. The YH-E700As include the aptX Adaptive and AAC Bluetooth codecs in addition to the standard SBC codec.
Incidentally, the very first DSP-equipped audio product I ever reviewed—30 years ago!—was a Yamaha audio/video receiver with digital Dolby Pro Logic decoding and digital surround-sound simulations of different performance venues. If memory serves, Yamaha was the second company (after Lexicon) to do Pro Logic decoding in the digital domain.
Before I get into this, I have to point out that DSP isn't a magic prescription for great sound. No one who understands audio engineering would question the potential of DSP—but the end result depends on what the design engineers decide to do with the DSP. If they're using it to make frequency-response corrections (which is almost always the case), they have to choose a target response curve; the DSP will then adjust the headphones' sound to match that target curve. However, with headphones and DSP-powered speakers, I've seen some wise, research-driven choices of target curves . . . as well as some that made me wonder what the engineers were thinking.
In the box
The package includes the headphones, a semi-hardshell carrying case, a USB-C charging cable, a dual 1/8″ mono adapter for old-school inflight entertainment systems, and a 41″ (1.2m) cable with 3.5mm (1/8″) unbalanced stereo plugs on both ends for passive connection to analog sources.
Use
I found the YH-E700As comfortable—no surprise, considering the plush, protein-leather-covered earpads, which are slightly angled to fit your head shape. You have to install the app and then pair them with your mobile device. My iPad paired easily; my Samsung Galaxy S10 took some fussing the first time, but no problems after that.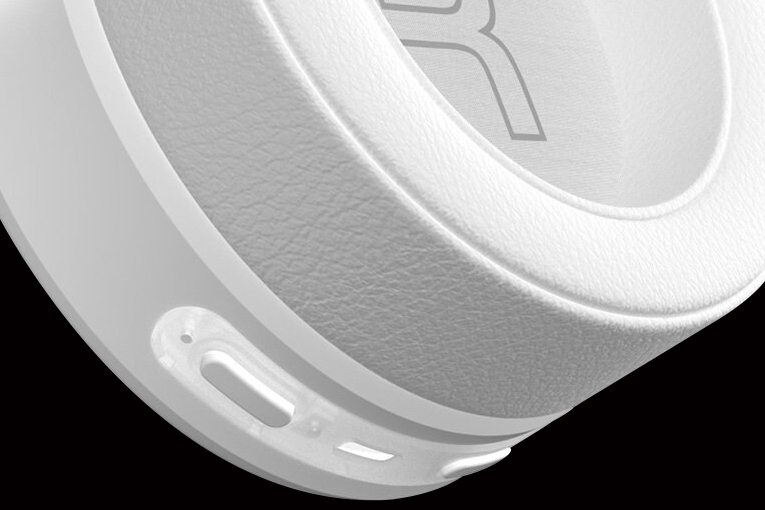 The YH-E700As will work after the battery runs down, but using the wired connection with the power off sounds pretty dull and bloated. Fortunately, you can use the wired connection with the power on, in which case the DSP and noise-canceling functions are both available and the sound is much better. Battery life is rated at up to 35 hours with noise canceling on, so you probably won't have to use the full passive mode often, if at all.
The noise canceling wasn't equal to Bose's best, but it's pretty good—when I played a recording of airplane cabin noise through a big Bluetooth speaker nearby, I didn't hear the silence I would have heard with the best noise-canceling systems, but there was enough noise reduction to make music more enjoyable. Which for me is plenty; getting more ambitious with the noise canceling often risks eardrum suck.
Sound
No matter what listening mode I used, the tonal signature of the YH-E700As rejected recent trends. Unlike many companies, which more and more often appear to be veering toward the Harman curve, Yamaha went its own way here. The one word that came to mind over and over during my listening was "bassy"—but not bassy in the manner of the early Beats headphones, in which the elevated, bloated bass often obscured much of the mids and highs. It's more the kind of bassy you'd get where the electric bass or kick drum is turned up in a mix than the kind of bassy you'd get by turning up the bass knob on a stereo receiver. So there's a lot of bass, but the mids and highs aren't as obscured, and there's a lot of extra punch and kick to the bottom end.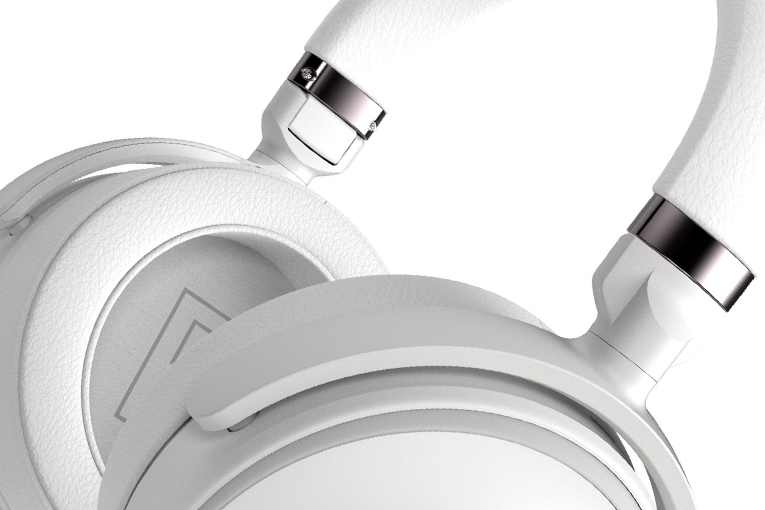 My latest fave performer in jazz is vibraphonist Behn Gillece, whose newest album, Still Doing Our Thing (320kbps Ogg Vorbis, Posi-Tone/Spotify), combines solid, hard-swinging grooves with delightful, melodic playing. Typical of this album is the fast-paced "Glad to Be Back," which through the YH-E700As struck me as pleasing, although soft. Gillece's vibes sounded mellow but clear and dynamic. The piano, though, sounded somewhat low-def in the treble; it reminded me of 1950s recordings of Thelonious Monk rather than an album recorded over the last few months. (The title of the album refers to Gillece's efforts to maintain his musical activities during the pandemic.) The cymbals sounded muted, the snare lacked snap, and the double bass sounded somewhat bloated.
This was with Listening Optimizer, Listening Care, and noise canceling on, which I figured would be what most listeners (who presumably chose the YH-E700As for these features) would prefer. In an effort to liven up the sound, I started switching these features off in the app. I couldn't hear much difference, but if anything, the sound seemed to get slightly duller that way. (Check the link to the measurements page above to see how these different modes measured on an ear/cheek simulator.)
To help me sort out the YH-E700As' treble response, I switched to a familiar track with more content in the top three audio octaves: Joni Mitchell's "All I Want" (Blue, 24-bit/96kHz FLAC, Reprise/Qobuz). The sound was pleasant overall, but not as vivid or clear as I'm used to hearing. I didn't notice much trebly twang or air in the dulcimer and acoustic guitar, but the midrange—i.e., Mitchell's voice—sounded natural and pretty much uncolored. The guitar on the right, which doubles her vocals with chords, had an unusual amount of low-end punch, like you hear if you put your ear a few inches from the soundhole, which suggested to me that the headphones were exaggerating the sound of the guitar's lowest strings.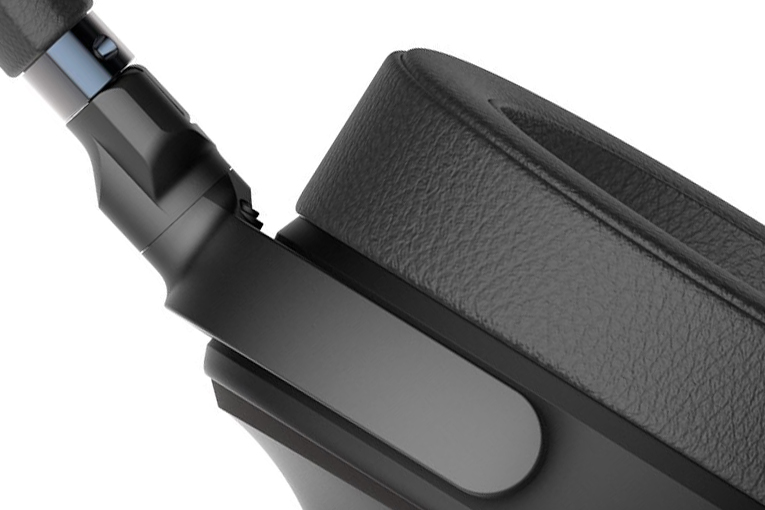 When I played Carly Rae Jepsen's "Window" (Dedicated Side B, 24/44.1 FLAC, Schoolboy-Interscope/Qobuz), I felt I finally found the music that the YH-E700As' designers had in mind when they voiced the headphones. Through the YH-E700As, "Window"—like most modern pop tunes, a heavily produced concoction of samples—sounded fantastic. The bass had huge punch and a deep sense of vibration; it actually reminded me of those Skullcandy headphones that have tactile transducers built in (which is a cooler idea than you might think). Yet in this case, the bass stayed out of the way of everything else, probably in large part because this recording contains little content in the range between the bass and the voice. Jepsen's voice sounded great—clear and natural, with no trace of sibilance and no fatiguing brightness. The sound wasn't quite as spacious as I've heard on this tune, but this had the effect of making Jepsen's voice sound more intimate, like she was singing from a couple of feet behind my head.
I wondered, What about rock? On Led Zeppelin's "Ramble On" (Led Zeppelin II, 320kbps Ogg Vorbis, Atlantic/Spotify), the sound wasn't particularly detailed in the treble, but the acoustic guitar in the right channel, the electric guitar arpeggios in the left, and the hand "drumming" (John Bonham banging on a guitar case, apparently) sounded clear and natural nonetheless, as did Robert Plant's vocals. The bass, though, was a rather indistinct boom without much definition to the notes. Still, I liked the overall sound pretty well—the tonal character reminded me of vinyl, the first format I heard this tune on, when a well-used copy of Led Zeppelin II, a gift to my brother and me from a cousin, became the first non-kiddie LP I owned. Switching to my favorite closed-back passive 'phones, the much-more-expensive Beyerdynamic T5s, gave me more of the growl of John Paul Jones's electric bass.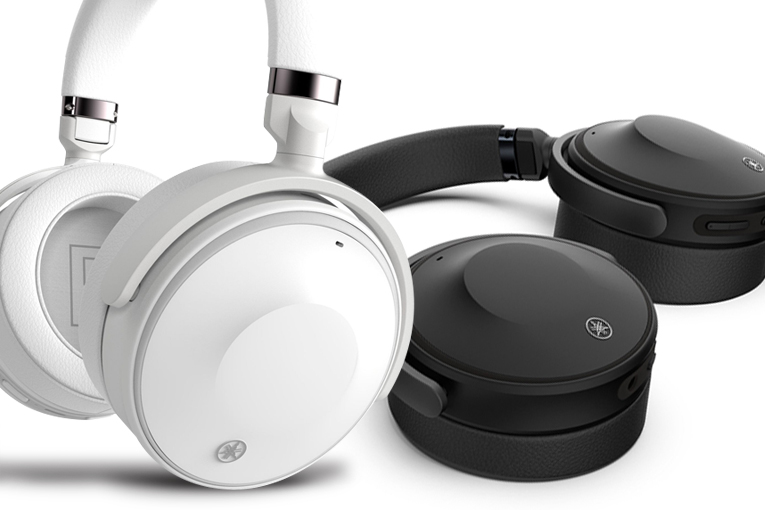 Classical recordings through the YH-E700As were kind of a mixed bag. Hilary Hahn's violin in the third movement, "III. Moderato. Allegro moderato," from Prokofiev's Violin Concerto No. 1 in D Major, Op. 19 (Paris, 24/48 FLAC, Deutsche Grammophon / Qobuz) sounded tonally appropriate, although not as open and spacious as I'd have liked. That's a minor complaint, though; what I didn't like in this case was that the YH-E700As' elevated low end gave the pizzicato double bass passages a punchy "puh" sound instead of sounding like distinct notes, and without the bass section's tight rhythmic pulse, the whole presentation sounded somewhat confused.
Comparison
I have to confess that noise-canceling headphones have been a little off my review radar of late; I rarely board a plane without them, but I haven't boarded a plane for 15 months. So the only noise-canceling ones I had on hand were the Marshall Monitor II A.N.C. headphones, which I liked, provided the in-app EQ was set for the Rock mode. I also had the DALI IO-4s, the non-noise-canceling version of the IO-6 headphones, which I loved.
To get a handle on the differences in tonal balance among these headphones, I chose an old standby, Tracy Chapman's "Fast Car" (Tracy Chapman, 16/44.1 FLAC, Epic/Qobuz). Through the YH-E700As, the bass sounded very punchy and insistent. But of course, this is a folk/rock recording—the acoustic guitar and vocals are supposed to be the stars of the show, and in this case, the vocals sounded rather confined and somewhat recessed. The Monitor II A.N.C. headphones, set for the Rock mode, got a lot closer to what I'm used to hearing on this tune; the bass did have a little extra kick, but it was subtle, and the vocals had a more open and present sound. I'd say the IO-4s came the closest to ideal on this song, with the subjectively flattest response at the expense of a slight edginess in Chapman's voice.
Conclusion
The Yamaha YH-E700A headphones are a nice design with an unusual sound that will appeal only to certain tastes. I think young, mainstream listeners who prefer modern pop music, R&B, and hip-hop might get a kick out of them, but for most audio enthusiasts, they'll sound too bassy and won't have enough sparkle in the top end.
. . . Brent Butterworth
This email address is being protected from spambots. You need JavaScript enabled to view it.
Associated Equipment
Smartphone: Samsung Galaxy S10
Tablet: Apple iPad
Yamaha YH-E700A Bluetooth Headphones
Price: $349.95 USD.
Warranty: One year.
Yamaha Corporation of America
6600 Orangethorpe Ave.
Buena Park, CA 90620
Phone: (714) 522-9011
Website: www.yamaha.com