Sound:











Value:











(Read about our ratings)
Measurements can be found by clicking this link.

My e-mail's easy to find, so I hear from readers often. To my surprise, the most demanding ones are not audiophiles interested in getting the best sound, but business travelers looking for a set of headphones that can keep them happy through a transoceanic flight. They want effective noise canceling, great sound, and comfort that lasts for hours -- and some of them have bought every top-of-the-line noise-canceling model in search of the best. That's just the customer DALI is targeting with the IO-6 headphones ($499 USD).
The IO-6es seem to have just about everything a frequent flier could want. Obviously there's noise-canceling and Bluetooth, but the Bluetooth technology includes the aptX HD and AAC codecs, which can give a mild increase in sound quality. (Note that aptX HD is available only in Android devices.) The design is tasteful yet built for comfort, with thick memory foam earpads covered in soft synthetic leather. The IO-6es fold flat into a fairly compact case. They have an analog input (good for connecting to inflight entertainment systems or when the battery runs out), and even a USB-C digital input for a direct digital connection to your source devices. Battery life is rated at 30 hours, and the headphones are said to charge fully in 2.5 hours.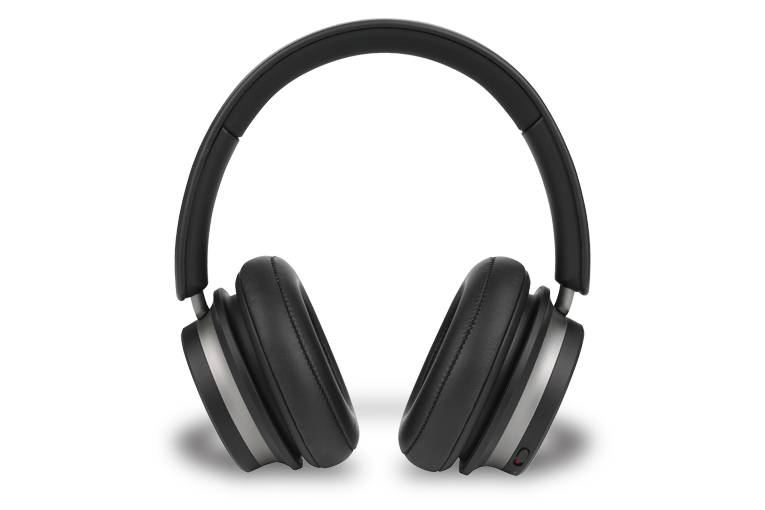 Especially considering that DALI's a speaker company and that the IO-6es (and the IO-4s, a non-noise-canceling model) are their first headphones, that's an impressive feature list. And DALI's speakers have exemplified the science-based engineering I've long preferred, so I had high hopes for the IO-6 headphones' sound quality.
In the box
The IO-6es include a semi-hardshell travel case measuring about 8" by 8.5" by 2.75" -- just slim enough to slip into most laptop bags. There's also a USB-C charging cable, a 41" (1.05m) analog cable with a 1/8" (3.5mm) stereo plug at each end, and an adapter for use with old-fashioned, dual-plug inflight entertainment systems.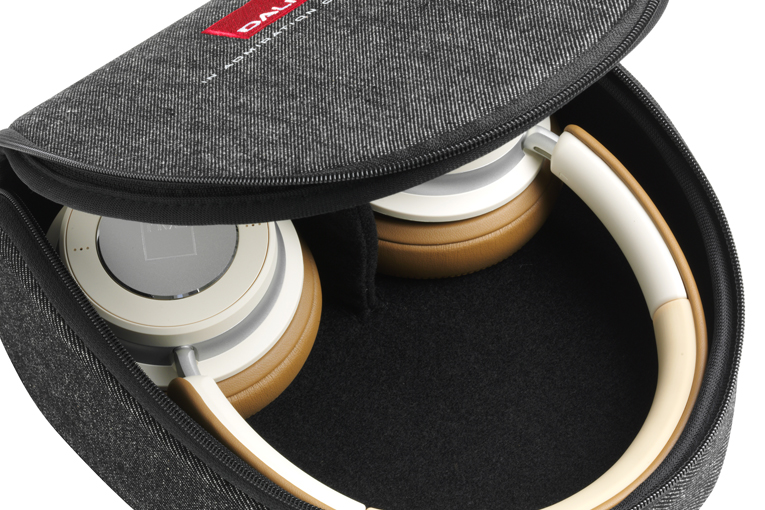 Use
I and my listening panelists generally found the IO-6 headphones pretty comfortable. They do have firmer pads and a little more clamping force than, say, the Bose NC 700 headphones, so you probably won't forget you're wearing them. I wore them on several hour-plus trips on Los Angeles's Orange Line and during a round-trip flight for a day trip to Las Vegas, and found that they remained completely comfortable for well over an hour.
The noise-canceling is useful although not Bose-class -- I could still hear the engine rumble of the 737 that took me to Vegas, but it was reduced enough to make my listening more enjoyable. There's also a "transparency" mode that uses the internal microphones to let you hear outside sounds. However, my measurements show that while the IO-6es are in about the same class as the Beyerdynamic Lagoon ANCs when it comes to noise-canceling, they fall far short of the standards set by Bose, and even short of what more average performers such as the NAD Viso HP70s achieve.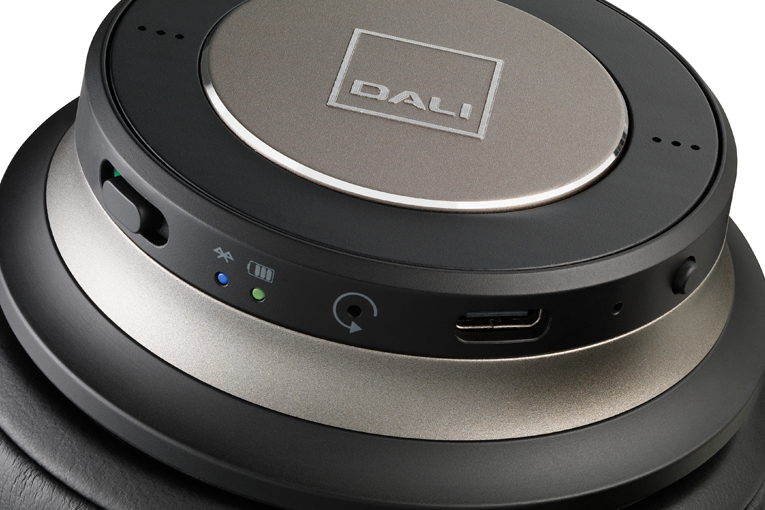 Unlike many of today's higher-end noise-canceling headphones, the IO-6es do not employ swipe-type controls. (DALI, being a Scandinavian company, rejected swipe controls because they don't work well in freezing temperatures and are nearly impossible to use if you're wearing gloves.) You push the top or bottom of the right earpiece to adjust volume; pushing the center activates play/pause with the first tap, track skip forward with the second tap, and -- in theory, at least -- track skip reverse with the third push. (I say "in theory" because track skip reverse worked only sporadically for me.) There's a dedicated on/off button for noise canceling that's easy to find by feel -- a welcome change of pace in an age when more and more headphone control functions have been pushed into smartphone apps.
Sound
After several hours of audio testing in Las Vegas, listening to Tracy Chapman's "Fast Car" and ZZ Top's "Chartreuse" repeatedly through 16 different speakers, I was ready to start some serious eval of the IO-6 headphones with some music I really like. Sitting in McCarran International Airport with the IO-6es' noise canceling turned off, I cued up some familiar prog favorites, including Yes's Fragile (320kbps Ogg Vorbis, Atlantic/Spotify) and Rush's A Farewell to Kings (320kbps Ogg Vorbis, Mercury/Spotify). I've heard these albums on innumerable audio systems (beginning with my 1970s Sears stereo 8-track player), so I have some reasonable idea of how they tend to sound. And it sounded to me like the IO-6es were getting them right. No part of the audio spectrum sounded exaggerated or muffled, and no instruments sounded unnatural.
On Yes's "Heart of the Sunrise," for example, Chris Squire's Rickenbacker bass sounded just right: full enough to anchor the music, but precise and defined enough for me to pick out every one of the 131 notes he plays in the first 30 seconds of the tune. A lot of headphones can convey the "growl" of the Rickenbacker, but many lose the body of the notes -- and thus some of the sense of groove. Jon Anderson's contralto voice sounded clear with no trace of shrillness or thinness, and I got a great sense of imaging as the electric guitar, synthesizer, Hammond organ, and piano percolated all around my head from every direction. I couldn't think of a thing to complain about.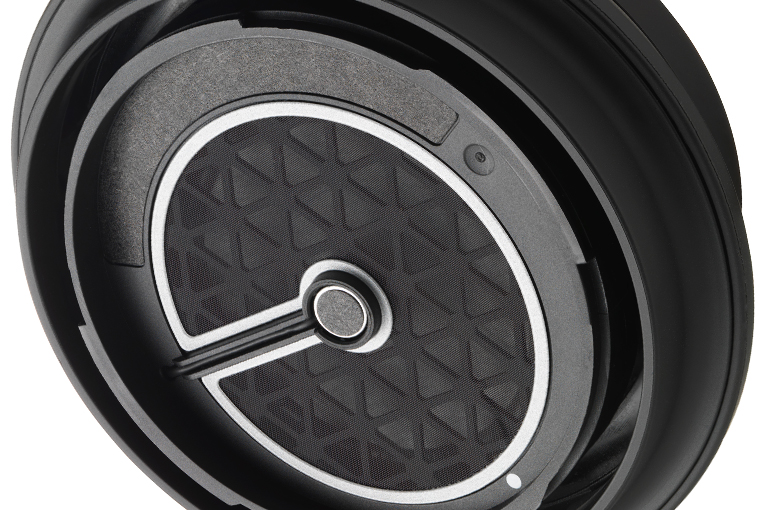 Turning the noise cancelation on or off ducks the volume for about two seconds, which made comparisons more challenging. The difference in tonality with noise canceling on and off was not easy to hear; it seemed to me that the NC rolled off just a bit of the upper treble, and made the bass sound a bit punchier, but we're talking perhaps 1dB differences here. I enjoyed the sound both ways, which is something I can't say with many noise-canceling headphones.
With Frank Sinatra's recording of "What's New," from Frank Sinatra Sings for Only the Lonely (320kbps Ogg Vorbis, Capitol/Spotify), the IO-6es gave me a wonderful sense of space, comparable to what I heard from the Beyerdynamic Lagoon ANC headphones. Again, I heard slightly punchier bass with NC on, but it didn't seem to affect Sinatra's voice or the lush string arrangement. In both modes, I heard no trace of shrillness, but neither did the IO-6es have the soft balance I heard in the Lagoon ANCs. For my ears and taste, at least, the IO-6es sounded just right on this tune.
No matter what I played on the IO-6es, I just kept on liking them. Still, I knew I should compare them with some competitors, so I borrowed Bose NC 700 and NAD Viso HP70 headphones from a fellow reviewer, and compared all the models with the noise canceling turned on.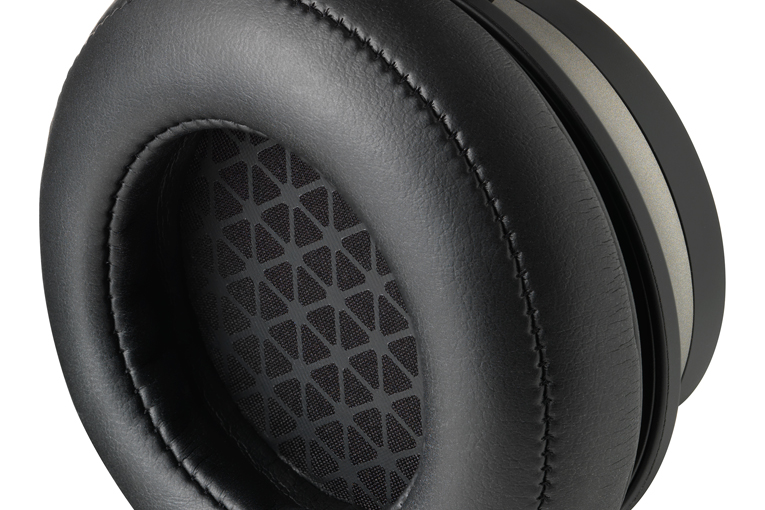 I like the sound of the NC 700s in general, but on one of my favorite test tracks, the stereo version of James Taylor's "Shower the People," from the Live at the Beacon Theatre DVD (16/44.1 WAV, Sony), the IO-6es were clearly better. The treble -- the upper frequencies of Taylor's voice in the intro, and the picking of his acoustic guitar that leads off the tune -- sounded exceptionally clear and clean through the IO-6es, while the NC 700s' treble seemed comparatively coarse and less clear. The same result held up through other tunes. The NC 700s do have a lower price, superior (and adjustable) noise canceling, and a slimmer, smaller case, so they're a little more frequent-flyer-friendly.
The Viso HP70s were much more of a match for the IO-6es. I'd say the two are comparably good, and only subtly different -- mainly in that the IO-6es have slightly stronger upper treble, so they sound a bit brighter. I can't even express a real preference here; both sounded really good. I do prefer the design of the IO-6es, though, and their case is much nicer than the weird, soft pleather one that comes with the Viso HP70s.
Comparison
As usual, I brought in a couple of other listeners to evaluate the headphones. For this test, it was Dan Gonda, a Los Angeles sax/flute/clarinet player who performs in numerous jazz and R&B bands, and LeRena Major, an amateur saxophonist who has worked in several positions in the record industry and is a voting member of the National Academy of Recording Arts and Sciences (NARAS), the group that picks the Grammys.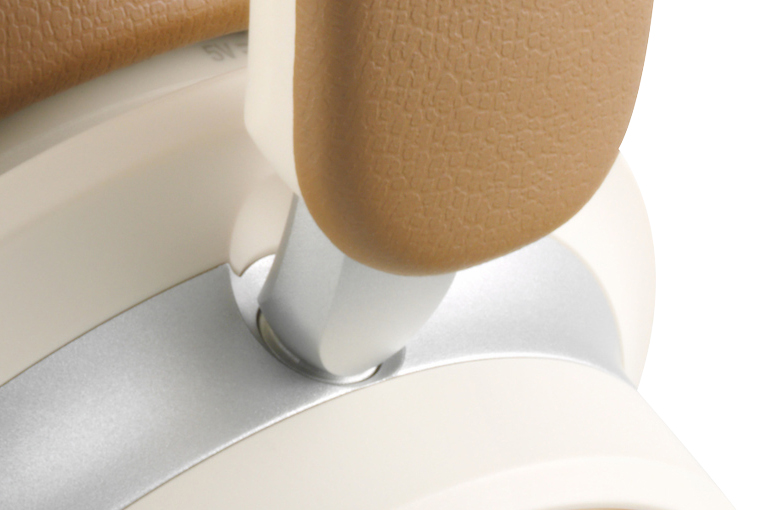 In her feedback, LeRena compared the IO-6es favorably to the AKG K371 headphones. "I thought they were fantastic," she said. "The overall balance was very natural, and they don't distort or get harsh when you turn them up. The main drawback is that the controls are not intuitive except for play/pause." Dan dissented a bit, saying that the highs were a little too strong for his taste and that he'd like more bass, but he thought the sound was reasonably full.
Conclusion
When I think of what I like and don't like about the IO-6 headphones, the former list is long and the latter is short. A few niggling complaints -- the fussy track skip control and the just-OK noise canceling, mainly -- seem trivial when I think how good these sound, how convenient the power and noise canceling buttons are (something Bose definitely can't claim about the NC 700s), and how comfortable they are. The downside is the somewhat high price, which is about $100 more than the Bose NC 700s and $50 more than the NAD Viso HP70s, but I think that most heavy-duty business travelers won't blanch at spending a little extra for headphones that sound great and are so easy to live with.
. . . Brent Butterworth
This email address is being protected from spambots. You need JavaScript enabled to view it.
Associated Equipment
Smartphone -- Samsung Galaxy S9
DALI IO-6 Bluetooth Noise-Canceling Headphones
Price: $499 USD.
Warranty: One year parts and labor.
DALI
Danish Audiophile Loudspeaker Industries
Dali Allé 1
9610 Nørager
Denmark
Phone: +45 9672-1155
E-mail: This email address is being protected from spambots. You need JavaScript enabled to view it.
Website: www.dali-speakers.com