Sound:











Value:











(Read about our ratings)
Measurements can be found by clicking this link.
With the Lagoon ANC headphones, Beyerdynamic takes on the toughest task in audio: trying to beat Bose at the noise-canceling headphone game. Sure, some companies outperform Bose in some ways -- for instance, PSB's noise-canceling headphones sound better, and Sony's WH-1000XM3 headphones cancel noise a bit better -- but still, Bose practically owns the category. The Lagoon ANCs ($399 USD) attempt to best Bose with better sound, sleeker styling, better Bluetooth codecs, and cooler features.
The potential for better sound comes in part from the MOSAYC app, which tests your hearing and adjusts the headphones' sound to compensate. More help comes from the Lagoon ANCs' many embedded Bluetooth codecs, including aptX, aptX Low Latency, and AAC. AAC can potentially deliver better sound quality when the Lagoon ANCs are used with AAC-equipped phones and tablets, a group that includes all Apple models. Those who use their headphones to watch videos will appreciate aptX Low Latency, which eliminates lip-sync problems.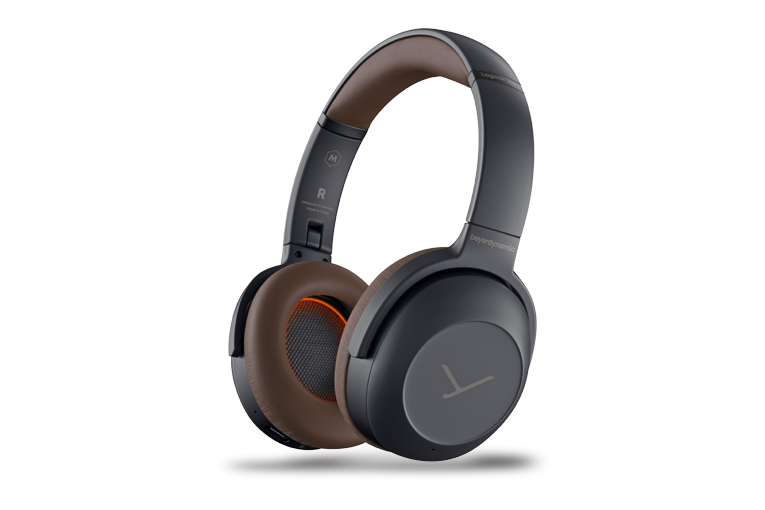 The most interesting feature of the Lagoon ANCs is the Light Guide System (LGS) -- illumination along the insides of the earpads that activates when you remove the headphones. This shows the headphones' operating condition. For example, the lights alternately flash blue when the headphones are in Bluetooth pairing mode. This may seem a little silly, but it's actually something I've always wanted, because many Bluetooth headphones tell you their operating condition only through voice prompts in the headphones -- which of course are hard to hear unless you're wearing the headphones.
Otherwise, the Lagoon ANCs combine new and old features. There's a USB-C charging jack; the LGS glows green when the headphones are fully charged. The physical switches for on/off/Bluetooth and ANC off / level 1 / level 2 are definitely old-school, but welcome because they're easy to activate by feel. There are also touch-sensitive, swipe-style controls on the side of the right earpiece; these control play/pause, track skip, call answer/end, and volume.
There are two models: the Lagoon ANC Traveller and the Lagoon ANC Explorer. They're identical except that the Traveller is all black and the Explorer is charcoal gray with dark-brown earpads and headband pad.
In the box
The Lagoon ANCs include a slim, semi-hardshell travel case measuring about 6.75" by 8.5" by 2.25" -- small enough to slip fairly easily into most laptop bags. There's also a USB-C charging cable and a 41" (1.05m) cable with a 1/8" (3.5mm) stereo plug at each end for use with non-Bluetooth sources such as inflight entertainment systems.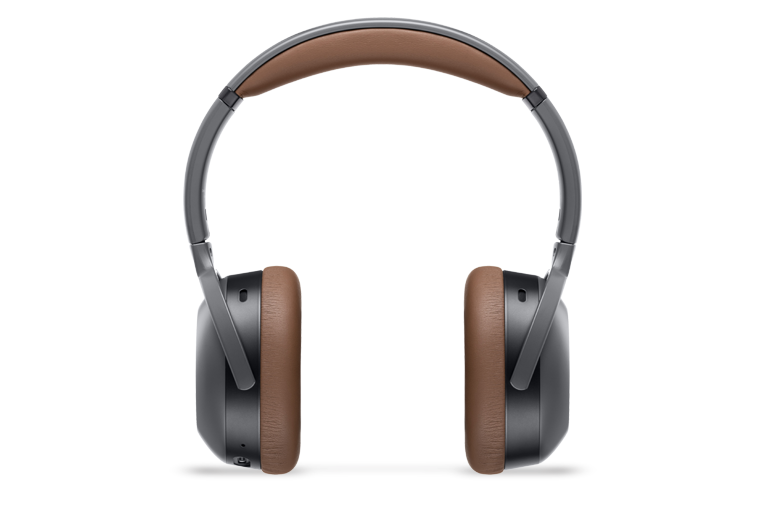 Use
For me, the Lagoon ANCs' appeal lies in their user-friendliness. Although I'm not convinced of the utility of the LGS, the Lagoon ANCs are nevertheless a pleasure to use. They're about as comfortable as Bose's noise-canceling headphones (which have always been among the most comfortable headphones on the market), and they're more compact, foldable, and portable than the new Bose Noise Cancelling Headphones 700. I never had to consult the manual to figure out how the Lagoon ANCs worked. For these reasons, I found myself grabbing the Lagoon ANCs every time I needed a set of headphones during the review period.
Regarding the LGS, there are so many different colors and combinations of light to indicate so many different things that there's a 15-entry table on the company's website to explain them all. You'd have to be a dedicated Lagoon ANC fan to memorize all those; except for the alternating blue flashes for Bluetooth pairing, the feature mostly confused me.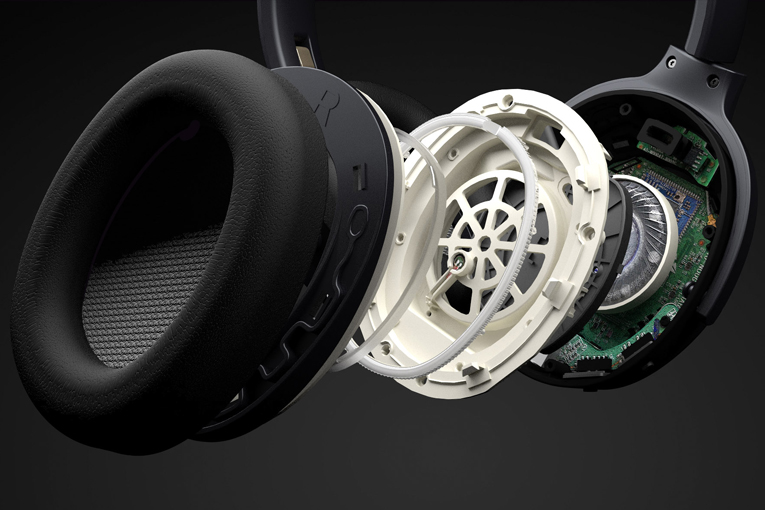 As I see it, the real flaw in the Lagoon ANCs for their intended audience is that their noise canceling is weak. I loved being able to select different levels of noise canceling with a switch instead of having to go into an app, but the Lagoon ANCs' noise canceling is not as effective as the noise canceling in the other over-$200 models I've measured. It was enough to quiet some of the buses' rumbles when I rode Los Angeles's Orange Line. But when I employed more demanding testing -- running a test track that mixes cabin noise from four different jet airliners through a system of four speakers and a subwoofer -- I could hear that the noise canceling was modest, and my measurements bore out this impression.
Sound
Before I engaged the MOSAYC app, I thought I'd spend some time listening to the Lagoon ANCs on their own, to get an idea of their "native" sound quality. I'd describe the tonal balance as -- well, "plush" seems like a good adjective. By that, I mean the treble is a little on the soft side -- so the sound isn't super-detailed but neither is it sibilant or edgy -- and the bass and lower midrange sound unusually full and rich.
For example, when I put on one of my favorite reference tracks, the lovely stereo version of "Shower the People" from James Taylor's Live at the Beacon Theatre DVD (256kbps MP3, ripped from a 16/44.1 WAV file copied from the DVD, Sony), I noted a smooth sound without a trace of sibilance in the voice or edge in the acoustic guitar. I've heard many more detailed renditions of this recording, but the Lagoon ANCs didn't strike me as lacking in detail -- remember, I used them every chance I got during the review period, so on a fundamental level, I liked the sound. The elevated lower mids made Taylor's voice and his acoustic guitar sound a little bloated. Both the Bose QC35 II and the JBL Live 650BTNC headphones sounded more lively and detailed in the treble, and had a more neutral sound overall.
With Frank Sinatra's recording of "What's New?," from Frank Sinatra Sings for Only the Lonely (320kbps Ogg Vorbis, Capitol/Spotify), I thought the Lagoon ANCs gave me the most realistic sense of space of all the noise-canceling headphones I tried. (I've been several times to Capitol Studios, where this was recorded, so I have some idea of what the room sounds like.) They also sounded mellower and smoother than the Bose and JBL models, again with no trace of sibilance or edge. Still, they sounded more distant than the Bose and JBL models did, and gave Sinatra's voice an unnaturally full sound.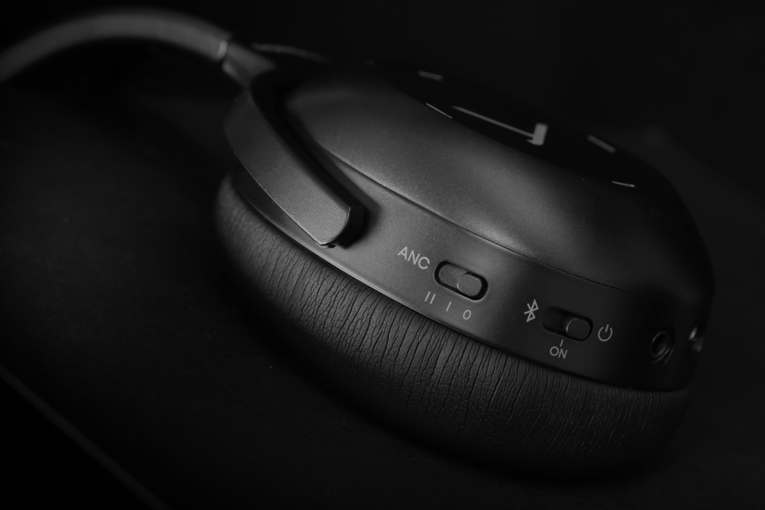 Time to delve into the MOSAYC app. The app provides two levels of hearing compensation: one determined solely by your age (you enter your birth year into the app), and one that administers a six-minute hearing test. The test is similar to what you'd experience at an audiologist, except that you have to hold down an onscreen button for as long as you hear the various tones, which vary in frequency and volume. I found it difficult to accustom myself to this style of testing; for me, it's much easier (and, possibly, more accurate) just to mash the button when I hear a tone, then let it go. Also, I noted that some of the tones that were too high in frequency for me to hear produced a telltale noise burst in the opposite ear.
You can adjust the app from no compensation to full compensation on a sliding scale. However, the sound gets a lot louder when you apply full compensation, so fairly comparing the sound with and without compensation is challenging, to say the least. With just the age adjustment, the correction was subtle -- I thought I heard a little more treble and twang in Taylor's guitar -- but much less noticeable than the improvement I'd have gotten by just going into my Samsung phone's equalizer app and bumping up the highs a few decibels. If anything, the correction after the hearing test seemed less noticeable. Overall, neither one changed the sound of the headphones significantly for me, even though my high-frequency hearing loss (common to probably all 57-year-old males) is documented.
Comparison
Our usual listening panelists -- professional musician and composer John Higgins, and music-industry veteran and amateur saxophonist LeRena Major -- both got a chance to hear the Lagoon ANCs and compare them with various other leading noise-canceling Bluetooth models. They both listened to the Lagoon ANCs in stock condition, without using the MOSAYC app, as both of them are much younger than I am and have high-frequency hearing that's superior to mine, and the app had little effect even for me.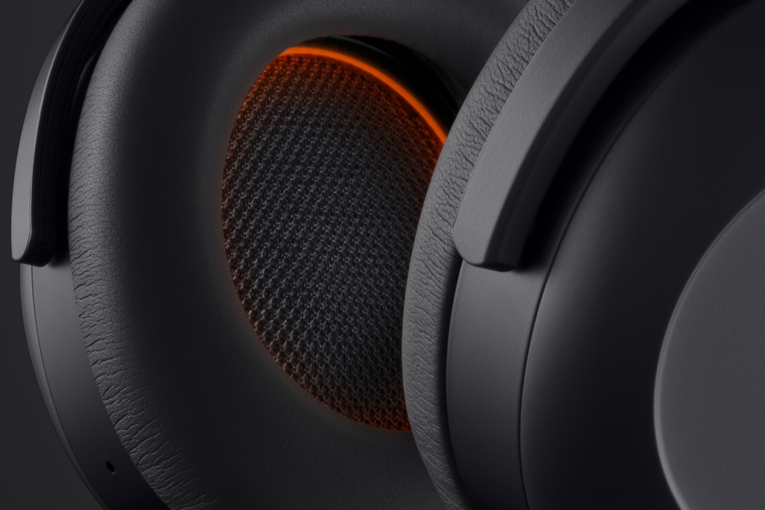 John liked the sound overall but noted that they didn't wow him in any way -- and I guess, given his general lack of enthusiasm for noise-canceling headphones, that counts as mild praise. LeRena preferred the Lagoon ANCs' bassier tonal balance overall to that of the Bose QC35 IIs, although she did comment that the Lagoon ANCs didn't sound quite as lively on the sprightly pop tunes she tends to prefer.
Conclusion
There are a lot of pros and cons to consider with these headphones. Design-wise, I think Beyerdynamic hit it out of the park, concocting a set of headphones that are comfortable to wear, convenient to carry around, and easy to use. Sonically, the tonal balance is definitely on the soft side -- if you like mellower sound and find many headphones too grating to listen to for long, these will likely please you, but those who want to hear exciting, detailed treble probably won't be captivated. The noise canceling was a clear weak spot for me. Because of eardrum suck, I tend not to like headphones with aggressive noise canceling, but I'd like to have another 5dB or so more noise canceling between 100 and 500Hz than the Lagoon ANCs offer. All things considered, though, I think as travel headphones, they're pretty great.
. . . Brent Butterworth
This email address is being protected from spambots. You need JavaScript enabled to view it.
Associated Equipment
Source -- Samsung Galaxy S9 smartphone
Beyerdynamic Lagoon ANC Bluetooth Headphones
Price: $399 USD.
Warranty: Two years parts and labor.
Beyerdynamic
Phone: (631) 293-3200
E-mail: This email address is being protected from spambots. You need JavaScript enabled to view it.
Website: www.beyerdynamic.com