Sound:











Value:











(Read about our ratings)
Measurements can be found by clicking this link.

Consider Focal headphones the opposite of AC/DC albums. AC/DC albums look different but sound the same. Focal headphones look the same but sound different. Sure, the Focal Celestee headphones come in an attractive shade of metallic dark blue, but other than that, I can't see anything that distinguishes them from the company's other headphones. So do they sound like the heavenly Utopias? Or more like the good but mid-forward Elegias? Guess we'll have to find out.
The Celestees ($990, all prices USD) are a closed-back design employing the company's M-shaped driver diaphragm—meaning the driver's cross section is M-shaped, which is said to make it stiffer, more pistonic, and less prone to distortion than a flatter design.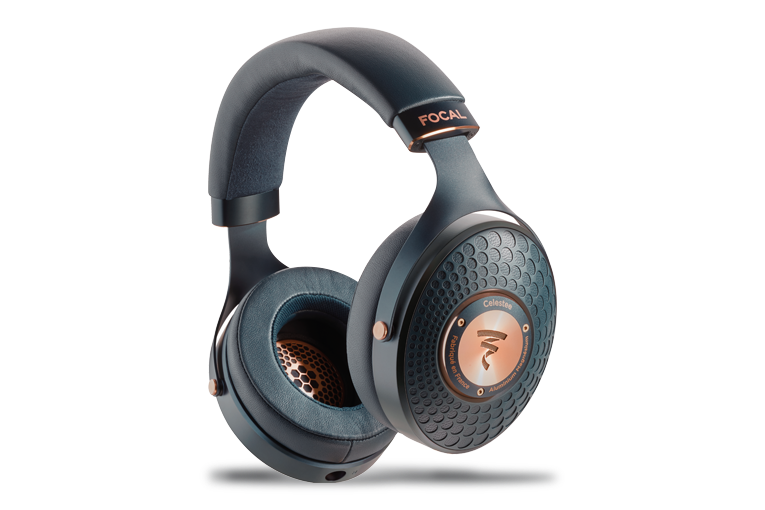 Although the Celestees, like Focal's other high-end headphones, are big and blingy-looking, they appear to be intended at least in part for mobile use. Impedance is rated at a not-hard-to-drive 35 ohms, and rated sensitivity is 105dB at 1kHz, which is very high for large, audiophile-style headphones. So you should be able to plug these into any smartphone and get something pretty close to optimal performance. And the cable's only 4′ long—short enough not to tangle if you're on a plane or walking around, but inconvenient if you want to plug them into a headphone amp that's wired into your audio rack.
For more on Focal's philosophy of voicing headphones, check out my interview with Focal headphone product manager Mégane Montabonel.
In the box
The Celestees include an item that's one of the most appealing things about high-end Focal headphones: a formed plastic carrying case covered in gray tweed fabric. It's beautiful enough to leave on your mantel, but tough enough to toss in the back of the car.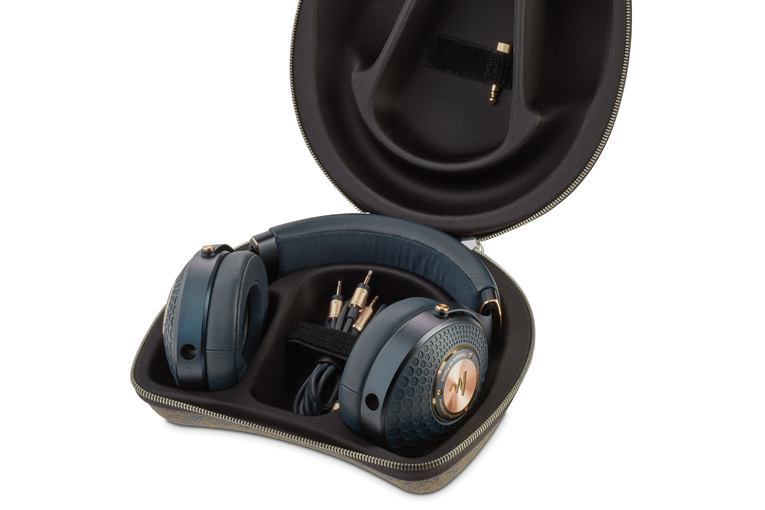 The 4′ (1.2m) cable has 1/8″ (3.5mm) mono plugs on the headphone ends, and a 1/8″ stereo plug on the source end. A 1/8″-to-1/4″ adapter is included.
Use
The Celestees are pretty comfortable overall. The clamping force seemed a little tight to me, but it wasn't bothersome. And while the headphones aren't what I'd call light, they're not neck-fatiguing bruisers like some other high-end models. The earpads are firm, but they're covered in soft leather, so they didn't annoy me after an hour of listening.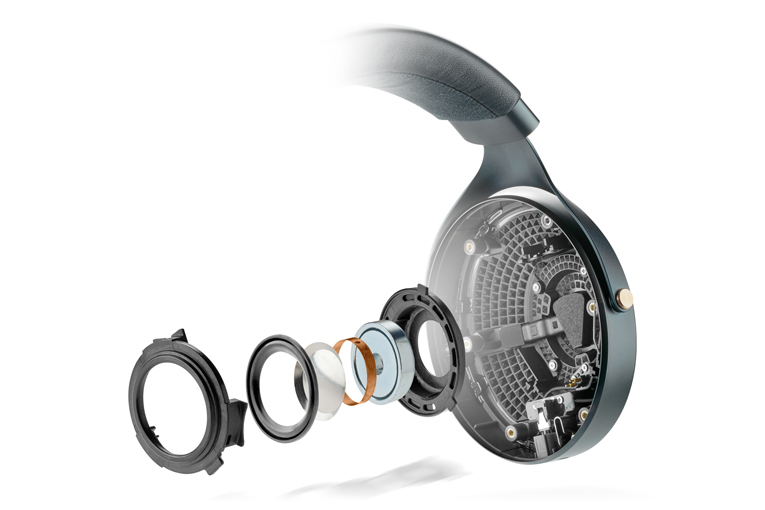 While it's tempting to assume that any large, expensive headphones "need an amp," these don't. Generally, they sounded great plugged straight into my Samsung Galaxy S10 smartphone, although for most of my review, I connected an AudioQuest DragonFly Cobalt DAC-headphone amp between the phone and the headphones. Only on a few conservatively mastered classical tracks did I find myself needing the Cobalt's extra kick.
Sound
With high-end headphones, I'm always scared they'll sound too bright, because so many of them do—and that's because they're voiced to impress those audiophiles who hear elevated treble and think, "Wow, detail!" But that's absolutely not the case with the Celestees. They're flashy and pricey, but they're voiced for a more mass-market appeal, with a well-balanced sound that's easy to listen to for hours.
The Fabulous Thunderbirds' quick-and-dirty eponymous debut album (16-bit/44.1kHz FLAC, Benchmark Records / Qobuz) may be technically unrefined, but it's musically awesome, with nothin' but drums, a 1950s Fender Precision bass, either a Telecaster or a Stratocaster, and vocals and harmonica. Through a thin-sounding set of headphones, this kind of stuff tends to grate on the ears, but through the Celestees it was a kick to listen to. The sound was well-balanced and smooth; I'd guess that having 2 or 3dB more bass would likely be closer to the band's intent, but what appeared to be a subtle roll-off in the treble balanced that out nicely. There was a little less snap in the snare than I hear in most headphones, leading me to believe that the characteristic peak around 3kHz that I usually measure in headphones was a bit muted. (Bad or good? I guess it depends on taste and material.) Overall, they had all the appeal of a good set of mass-market headphones, but none of the booming bass, colored midrange, or who-knows-what treble you'd often hear in those products.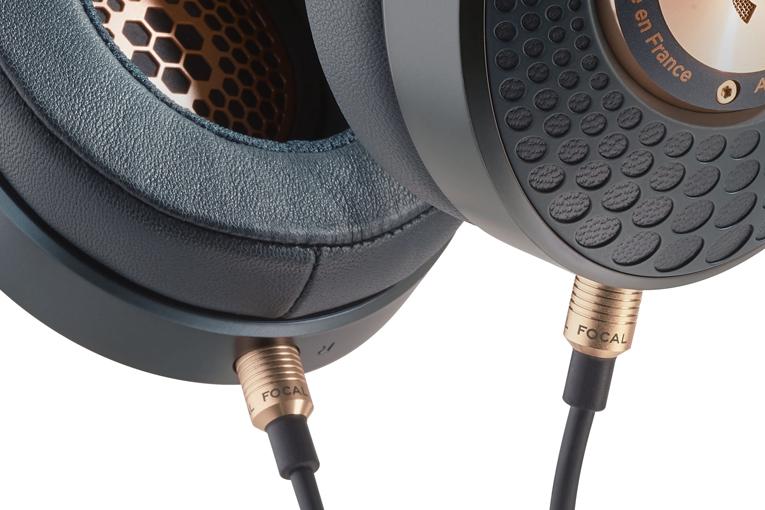 Curious to hear how the Celestees would treat something treblier, I played my favorite old standby orchestral recording, "Orgy of the Brigands," the fourth movement of Berlioz's Harold In Italy, featuring Rivka Golani on viola with the San Diego Symphony, Yoav Talmi conducting (16/44.1 FLAC, Naxos/Qobuz). I can't say it sounded as spacious as it would through my favorite audiophile headphones (most of which are open-back models), and the strings and flute didn't have quite the sense of breath that I hear in, say, the Utopias. But I did savor the natural tonal balance, which made cranking up the Celestees irresistible, and I thought the overall presentation had the sense of majesty this performance and piece demand.
I felt more need for mids, so I put on one of the most extraordinary new artists I've heard in a long time: Spanish singer/trombonist Rita Payés, who's most often accompanied by her mom, Elisabeth Roma, a masterful nylon-string guitarist. I listened to the track "Algo Contigo" (Imagina, 16/44.1 FLAC, self-released/Qobuz). With only the lowest strings of the guitar providing bottom end, I was free to concentrate on the mids and highs, and I loved what I heard: a wonderfully smooth rendition of Payés's vocals, and an extremely natural-sounding portrayal of the guitar. There was enough detail that I could hear Roma's fingers moving around on the instrument, but not so much that the notes sounded unnaturally etched, as so often happens when I play acoustic guitar recordings through audiophile-oriented headphones.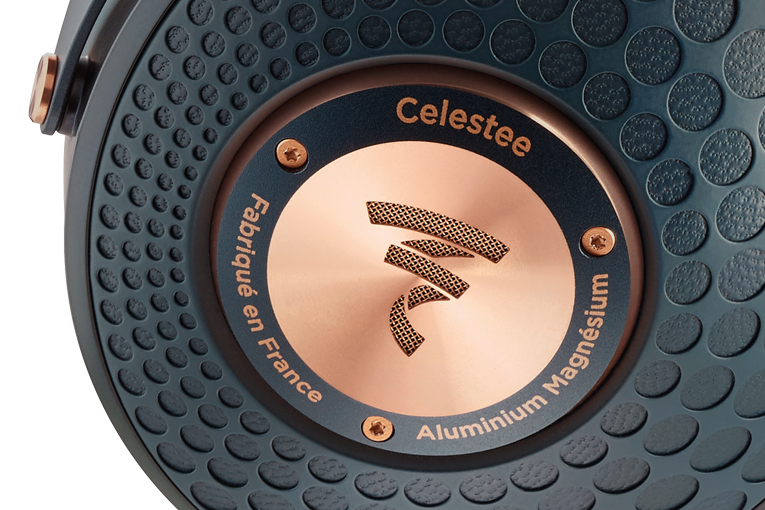 It's always hard to know the "right" amount of treble for a given recording, but I feel like I have a pretty good idea of what's "right" when I listen to Crisis by Tomás Merlo Group (320kbps MP3, Youkali Music). Merlo plays the Chapman Stick, an instrument I played for a couple of decades before I finally figured out I could get a lot more gigs on double bass. (You can see him play it in this YouTube video.) The Stick tends to have a somewhat mellow, legato, jazzy sound on its higher strings, and a unique, percussive bass sound typified by Tony Levin's bassline on Peter Gabriel's "Shock the Monkey." On Merlo's tune "Nemo"—a ten-minute jazz fusion odyssey that recalls the best of late-1970s British fusioneers Brand X—I thought the Celestees sounded just right, with tons of punch in the bass; a crisp lower treble nicely portraying the dynamics of the snare and the cymbals; and a nice, tight, punchy, growling sound in the Stick's lower range. I did feel I was missing a little bit of "air" in the mid-to-upper treble—on the cymbals especially—but I loved the sound so much otherwise that I didn't care.
Comparisons
I happened to have a set of closed-back cans on hand that I absolutely love—the Beyerdynamic T5 (3rd Generation) headphones, which, at $999, are basically the same price as the Celestees. So I compared those, and I threw in a couple of open-back models for good measure: the Audeze LCD-Xes ($1199) with Dekoni Choice Suede earpads ($59.99) and the HiFiMan Sundaras (2018 model, originally $499, now $349).
On Tracy Chapman's "Fast Car" (Tracy Chapman, 16/44.1 FLAC, Elektra/Qobuz), I'd say the Celestees sounded at least as neutral and natural as any of the other headphones when it came to tonal balance—in fact, I couldn't find anything to complain about. The T5 headphones sounded a little fuller and softer in the bass and slightly more lively in the treble; we're talking a dB or two here or there, not a big difference, but leaning perhaps to an even more mainstream vibe. The LCD-Xes had tighter, punchier bass than any of the others and a very airy, spacious sound, at the expense of a little extra zip in the vocals. The Sundaras had the subjectively airiest and most detailed sound, in part because they have a brighter tonal balance.
Conclusion
I'd say the Celestees are comparable in sound quality to any high-end, closed-back headphones I've heard. I wouldn't say they're for audiophiles who want to max out on detail, and they're certainly not for bassheads—but now that I think of it, that means they're the kind of headphones that the vast majority of listeners will enjoy.
. . . Brent Butterworth
This email address is being protected from spambots. You need JavaScript enabled to view it.
Associated Equipment
Smartphone: Samsung Galaxy S10.
DAC-amplifier: AudioQuest DragonFly Cobalt.
Focal Celestee Headphones
Price: $990.
Warranty: Three years, parts and labor.
Focal
BP 374, 108 rue de l'avenir
42353 La Talaudière Cedex
France
Phone: (+33) 4-77-43-57-00
Focal Naim America
313 Rue Marion
Repentigny, QC J5Z 4W8
Canada
Phone: (800) 663-9352
Website: www.focal.com