Watching a segment of John Oliver's Last Week Tonight made me think a little deeper about the products I review. As Oliver reported, half of all plastics ever produced were made since 2005, and fewer than 9% are ever recycled. As I walked around my house later, perusing the piles of headphones, speakers, soundbars, and other tech doodads either coming in for review or waiting to be packed up and shipped back, I realized that most of the products I review—and the thousands or tens or hundreds of thousands of them bought by consumers—will end up in a landfill in ten years.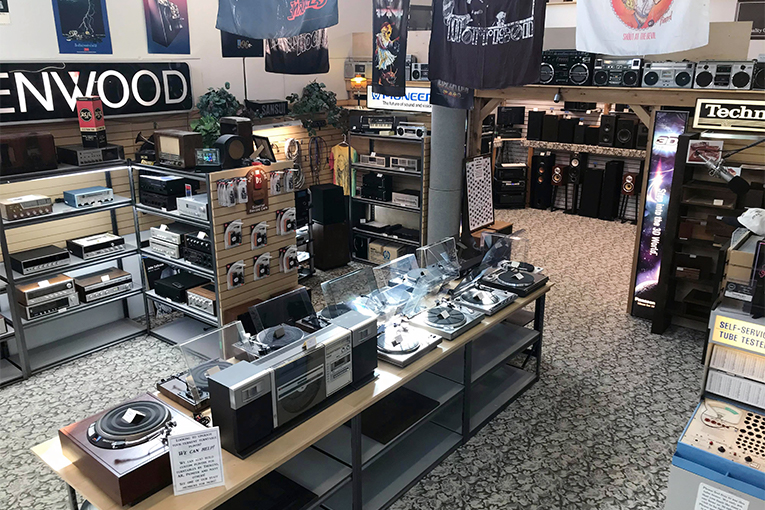 But then I thought back to my many visits to Innovative Audio, my friend Gordon Sauck's vintage audio store in the Vancouver, BC, area, and I realized that the audio industry, at least, may have some means of combatting this problem. Gordon's store is packed with decades-old audio products that remain completely useable—and in many cases, competitive with modern products. How often have you seen hi-fi reviewers compare an old amplifier or turntable to a new one and find that the new model doesn't offer a significant improvement? If you buy a good-quality vintage stereo amp, it can probably still deliver very satisfying sound, and if it can't, it can be repaired. If you buy a good-quality new stereo amp, it'll probably still be in use in 20 years, by you or someone else. Of all the high-quality amps I've owned, I only ever threw one away—and that one caught fire on my test bench.
What about headphones, though? Can we expect the headphones we buy today to be useful in ten years, or will they end up in landfills—or in the stomachs of sea creatures?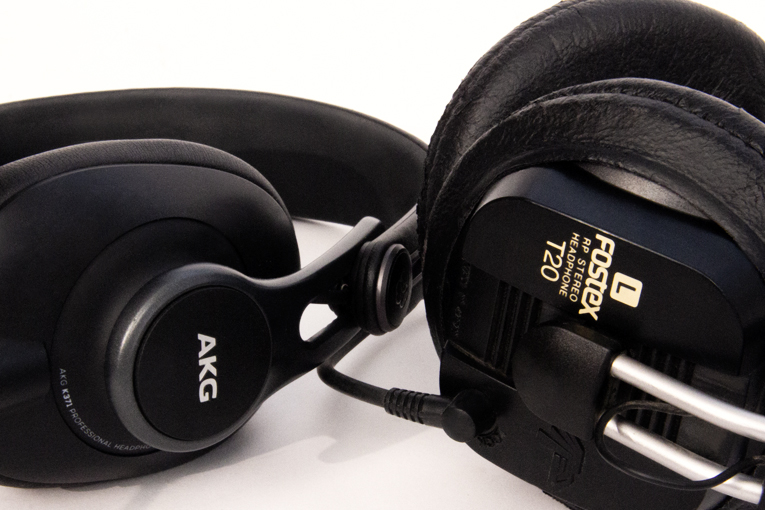 I've had the chance to try plenty of vintage headphones at Gordon's shop, and I have to say that the performance of the 1970s-ish models I've tried is generally awful. But the AKG K240s Gordon gave me, which I'd guess were produced about 30 years ago, remain viable headphones. I still have a pair of Fostex T20s I bought in the late 1990s to use for mixing ADAT recordings, and they still sound great—as do my Sony MDR-7506 headphones, which were introduced 30 years ago and are still winning comparison tests. Some components, such as the earpads and the cables, might wear out, but these are usually replaceable. I enjoy the T20s and MDR-7506es as much as I enjoy the very latest designs, such as the AKG K371s.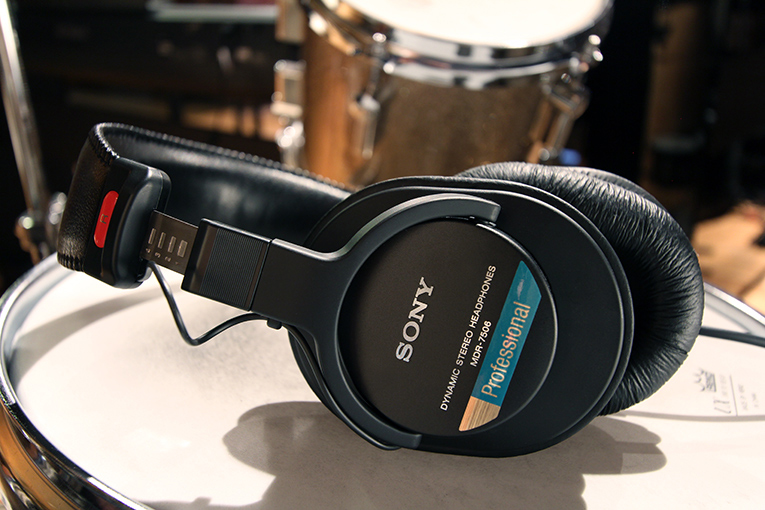 Granted, it wasn't until fairly recently that we had good science on the tuning of headphones (mostly in the form of the Harman curve), but many companies, including those mentioned above plus Sennheiser, Beyerdynamic, Audio-Technica, and others, made great headphones long before the Harman curve debuted—and unless those headphones were broken or lost, they may still be in service, and still providing great sound. On the press tours I've done over the years, I've visited a couple dozen radio and TV stations, and every one of them had a few old sets of Sennheiser or Sony headphones still in use.
The same goes for today's high-quality headphones, from all of the above companies plus relative newcomers like Audeze, Dan Clark Audio, and HiFiMan. While we occasionally encounter defect-prone models even among the high-end offerings, most of these headphones will last indefinitely, and they'll likely sound as good as most new headphones that will be introduced in 2031. The fact is, the science of headphone tuning was pretty well understood 30 years ago, and it's even better understood today—which is why today's best passive headphones sound only a little better than the best ones from ten or 20 years ago, and why they'll probably sound about as good as the best ones produced ten or 20 years from now.
Of course, this isn't the case with the vast majority of headphones and earphones people now buy, most of which are active models with digital signal processing. The technology of these has improved radically in the last few years, and we can expect it to continue improving for the foreseeable future. New true wireless models like the KEF Mu3 earphones (review coming soon) deliver much better sound than any comparable models did three years ago, and they're much more comfortable and secure in the ear. And I'm confident we can expect further improvements in upcoming true wireless models that will someday make the Mu3s seem obsolete.
But I have to point out that the rechargeable batteries in active headphones and earphones can typically tolerate only a couple of years of frequent use before their run times become frustratingly short. In some cases, the batteries can be replaced—although in a few years, when newer, more capable models emerge at even lower prices, most people will prefer to toss their earphones in the trash rather than repair them.
I'm still disappointed that so much of the work I do promotes products that are likely to be discarded by the end of the decade, but I'm happy that the headphone industry makes some products that might last as long as a Harley-Davidson Sportster or a B-52—and I'm even happier that those more sustainable headphones also tend to be the ones that sound the best.
. . . Brent Butterworth
This email address is being protected from spambots. You need JavaScript enabled to view it.