I'm sad to say this will be my last column for SoundStage! Solo. I've accepted a full-time staff position at the consumer-review site Wirecutter (for whom I've worked part-time for several years), and won't be able to do any audio-related freelance work going forward. If everything goes as scheduled, my last review will post on January 20, and my last measurements sometime in February.
Between my work for Solo and the articles I previously wrote for SoundStage! Xperience, this is the longest audio-reviewing gig I've ever had. It all started back in 2013, when SoundStage! founder Doug Schneider and I struck up an online conversation about speaker measurements, which led to us meeting at the CEDIA Expo that year, and him asking me if I could do headphone measurements for the site. That led to regular headphone reviews, a column for Xperience, and eventually to the creation of Solo, a site dedicated entirely to headphones and earphones.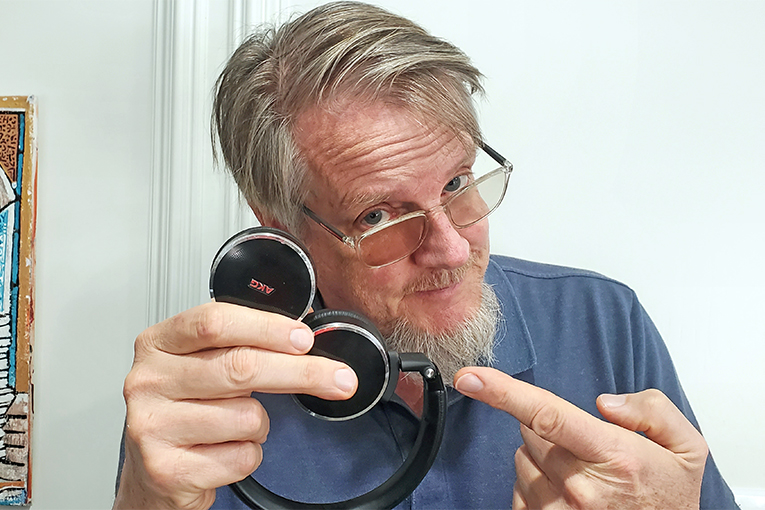 Rest assured that this site will continue, in the very capable hands of my longtime colleague Geoffrey Morrison, whom I've worked with for about 20 years. You may have noticed Geoff's reviews appearing here recently. I've always enjoyed his entertaining, conversational writing style, and I find it a welcome relief from the rather ponderous (and occasionally pompous) style of most high-end headphone reviews.
The measurements will continue, too, although as I write this, the details are still being worked out.
I think Geoff, as a very frequent world traveler, is better equipped than I am now to cover today's rapidly evolving mobile entertainment world. The headphone biz has changed radically since I first joined the SoundStage! Network. If memory serves, the true wireless earphones that largely dominate the market now didn't even exist back in 2013. We didn't review them for the first few years because I didn't consider any of the first couple of generations of products—plagued with ridiculously low battery life, sketchy connectivity, bulky designs, and unaffordable prices—to be practical and useable. Now we can find very good true wireless earphones for $49.99—and I've seen models from companies such as Skullcandy selling for as little as $19.99. Based on what readers have told me, even hardcore headphone enthusiasts usually have at least one pair of true wireless earphones at this point, even if they're only using them during dog walks.
Scanning through my old invoices, I was amazed to discover that even Bluetooth wasn't really much of a thing back when I started here. Unless I missed one, I don't think we reviewed any models with Bluetooth until 2016, because no audiophile models used the technology. Now we're seeing high-end, audiophile-grade Bluetooth models from numerous brands, including the Edifier Stax Spirit S3, Focal Bathys, and HiFiMan Deva Pro headphones. This development thrills me, because it shows that headphone enthusiasts are able to rationally evaluate the benefits and downsides of technologies and designs—something that traditional audiophiles, so often besieged by misleading marketing and reviews that read like religious manifestos, may struggle or refuse to do.
I'm sad that I won't be reviewing headphones to any significant degree going forward—but I'm thrilled that I'll still have plenty of good headphones and earphones to listen to, and I won't have to pay a fortune to replace them when I lose them or break them. With so-called "Chi-Fi" multidriver earphones now coming in well below $100, and top-quality open-back audiophile headphones now available for less than $200, you don't have to be rich (or a reviewer) to own truly great headphones and earphones.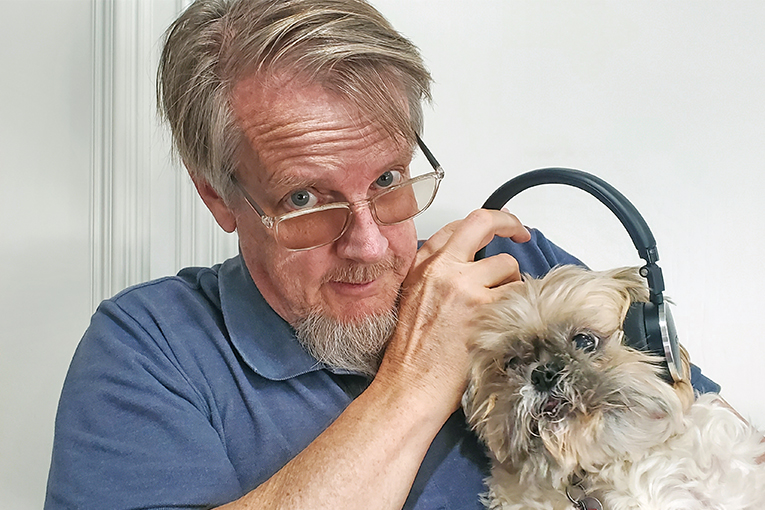 I'd like to thank SoundStage! founder Doug Schneider and editor-in-chief Jeff Fritz for their unfailing support over the years. Even when I came out with controversial columns that questioned the statements of high-end audio's leading figures, they never asked me to dial it back—in fact, Doug usually promoted those articles on social media with even more than his usual fervor. I'd also like to thank my fellow SoundStage! contributors, who always encouraged me and also caught countless errors that sneaked into the articles while I was slamming them out late at night, desperately trying to make my deadlines.
Most of all, I'd like to thank the people who've supported this site by reading my columns and reviews. It's thanks to you that I've had the privilege to travel to so many awesome audio shows around the world . . . and to hear so much fantastic audio gear.
. . . Brent Butterworth
This email address is being protected from spambots. You need JavaScript enabled to view it.