Sound:











Value:











(Read about our ratings)
Measurements can be found by clicking this link.

Back in 2019, I found something I'd been awaiting for years: the EarFun Free earphones, the first set of cheap true wireless earphones I really enjoyed. I ended up liking these $49.99 USD in-ears better than many $200 or $300 models I'd tested, because they had a natural-sounding tonal balance and a comfortable design. Now EarFun has introduced a new and supposedly improved version, the EarFun Free 2 earphones, at the same list price—but this model appears to be a completely new product.
Sure, they're both dynamic-driver designs with similar shapes, but the Free 2s have important differences. The Frees were controlled by physical buttons on each earpiece, while the Free 2s have touch-sensitive controls. The Free 2s add the standard version of the aptX codec, which, after going through two separate builds of my online Bluetooth blind test, I've come to believe offers no significant benefit in sound quality. (You'll need aptX HD for that, in my opinion.)
Plus, the Free 2s include a special low-latency mode said to achieve 60ms latency for gaming. The mode is activated by a two-second press on the left earpiece. I don't play any timing-dependent games, so I can't subjectively evaluate this mode, but I'll investigate it in the measurements, which are available from the link at the top of this page.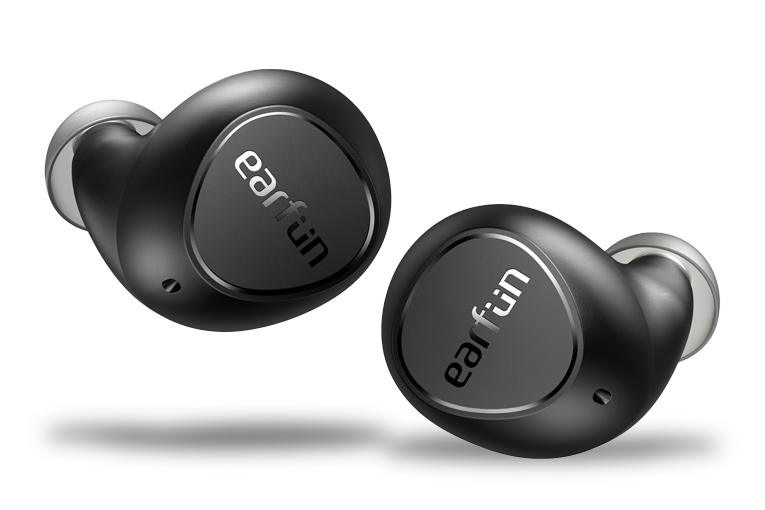 The Free 2s also have a much slimmer charging case than their predecessor, plus a claimed run time of seven hours for the earpieces versus six hours for the original. The charging case provides a claimed additional 23 hours of recharge time, and the earphones have a claimed run time of two hours on a ten-minute charge. The case can charge from a USB-C connection or wirelessly through a Qi charger. Like the original Frees, the Free 2s are IPX7-rated, so they can survive a 30-minute dunk in 1m of water. And the Free 2s have been upgraded to Bluetooth 5.2.
The original Frees weren't perfect—they sometimes suffered from an unreliable Bluetooth connection, and the original firmware did not include volume control on the earphones. So I would have been happy if the Free 2s were basically the same, but with those minor problems solved.
The Free 2s were scheduled to launch three days before this review was posted, and as an introductory sale, EarFun is offering 10% off on Amazon with the code FREEOFF2. The company says there's another 10%-off coupon on the page, so you can get them for as little as $39.99.
In the box
The Free 2s include the charging case, a USB-C charging cable, and silicone tips in three sizes.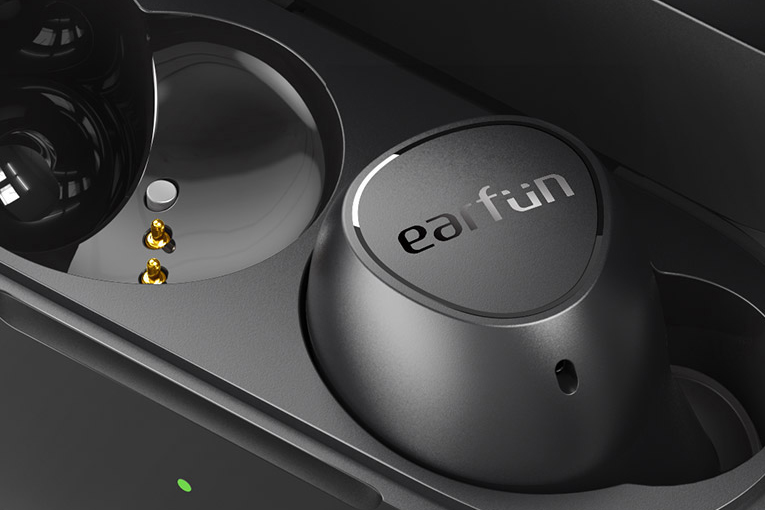 Use
The Free 2s fit me as easily and securely as the original Frees did. As with the Frees, I could keep them in my ears for a couple of hours with no discomfort. The Free 2s' Bluetooth connection seemed more solid; it didn't drop out on walks as easily as it did with the Frees.
But I much preferred the control buttons on the original Frees. The touch sensors worked fine, but I found the operation of the controls unintuitive. For example, while writing this, I was trying to remember how to pause playback—which I did, eventually, although I'm not sure how. And it took a while to figure out how to get it going again.
For me, the problem is that the volume control works like this: a single tap on the right raises volume, and a single tap on the left lowers volume. Which might be OK, except with almost all the true wireless models I've tested (which is a lot), a single tap on the right earpiece activates play/pause. On these, play/pause is a double-tap on either earpiece. That worked fine with Spotify, but Qobuz hung up often and wouldn't restart without me going into the app and hitting the play button on the phone's screen.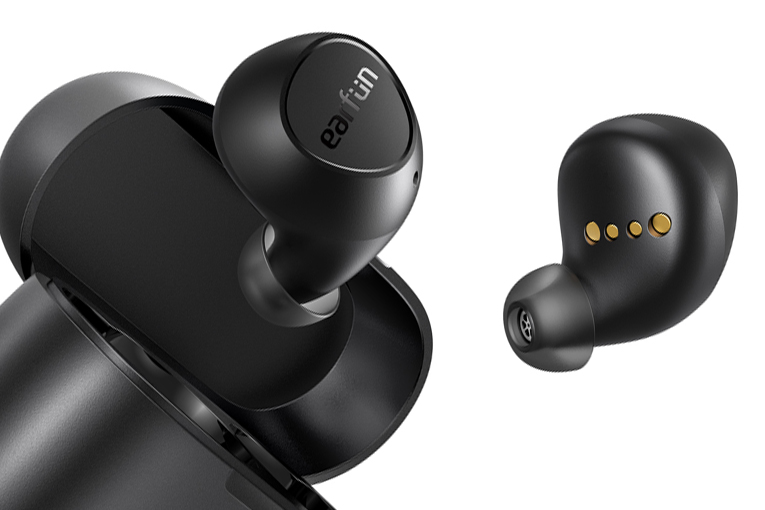 I think this problem might encourage me to reach for the original Frees rather than the new model when it comes time to walk my dog, but I dunno—maybe I'll get used to the new controls eventually.
Sound
Fortunately, nothing in the Free 2s' sonics really stood out for me—not at first, nor after long listening. They seem to be tuned for a balance similar to that of the original Frees.
I don't know exactly how the instruments are supposed to sound on jazz bassist Dave Holland's lovely new album with guitarist Kevin Eubanks and drummer Obed Calvaire (Another Land, 320kbps Ogg Vorbis, Edition/Spotify), but they all sounded pretty much right to me. Holland's tone was wonderfully full, with the lowest notes really bringing out all the resonance of his double bass, but I could also hear the subtleties of his plucking and pull-offs, and a just-right touch of edge to each note. Calvaire's cymbals and snare sounded lifelike, detailed, and vivid, much like an actual jazz kit does at a distance of about 2m. And Eubanks's dual guitar tracks—acoustic guitar and a warm-sounding electric—added welcome ambience and reverb. It was obvious that a lot of care went into the recording and mixing, and the Free 2s were able to convey that.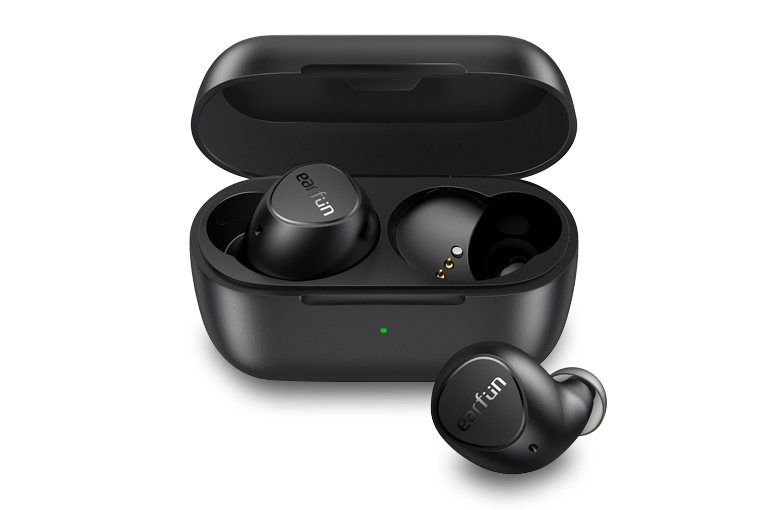 Reading producer Michael Beinhorn's book, Unlocking Creativity, has inspired me to revisit some of his most famous projects, including Soundgarden's Superunknown. The Free 2s let me hear how he and the band layered Superunknown's intricate (but not intricate-sounding) components. The tonal balance seemed, again, just about right, although with "Black Hole Sun" (320kbps Ogg Vorbis, A&M/Spotify), I could hear in singer Chris Cornell's vocals that the earphones seemed to have a little extra zip up around 6kHz, probably added to balance out the bass. This made me expect I'd see a bit of a "smiley" response in the measurements, with lots of energy below 300Hz and a balancing peak somewhere in the mid-treble. But it still sounded very good overall, and I often hear far more troublesome response errors in earphones costing 20 times the price of these. (Check the link at the top to see the measurements and get the full scoop.)
I could definitely hear a pretty big bass bump on "Bye Bye Blackbird," from jazz/pop vocalist Patricia Barber's Nightclub (320kbps Ogg Vorbis, Premonition/Spotify). The intro, in which a double bass plays pedal tones while a piano doubles the bass's rhythm pattern with chords, sounded like "fwomp, fwomp" rather than "bomp, bomp"—a sound I often hear when pushing subwoofers to and past their limits in CTA-2010 output tests, and which I assume suggests the Free 2s' tiny dynamic drivers were being maxed out. Incredibly, though, everything else in the recording sounded fantastic—Barber's vocals exhibited no significant coloration, the snare and cymbals sounded clear, and the piano sounded spacious and natural. And really, when the bass wasn't slamming down on those deep pedal tones and being doubled by the piano, it sounded spot-on, too. It's not a sound that Grado or HiFiMan fans will probably love, but it is a sound I think most listeners will prefer.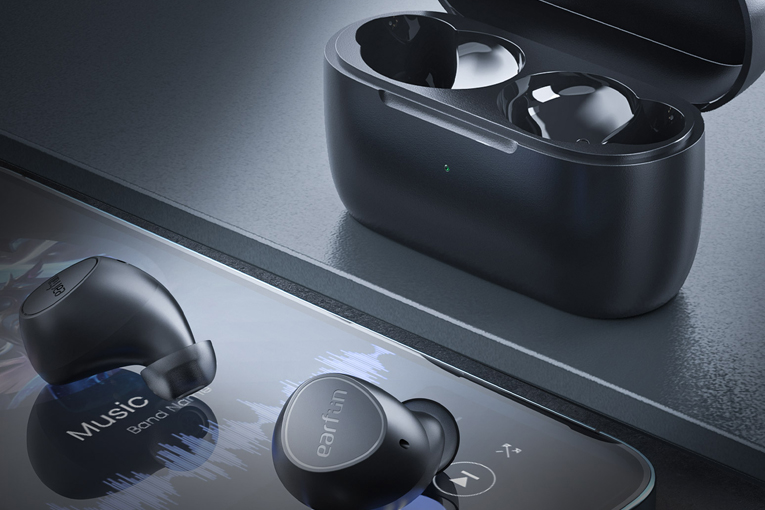 Curious to dig into the mid-treble a little more, I played violinist Ray Chen's robust version of "II. Fuga. Allegro" from J.S. Bach's Violin Sonata No. 1 in G Minor (Solace, 320kbps Ogg Vorbis, Decca Music Group / Spotify)—a tune I'd also checked out on the Frees. I'd say the Free 2s sounded better overall on this; I'd previously noted that the Frees' fuller, softer sound made "Chen's ax sound more like a viola than a violin." With the Free 2s, I definitely heard that little bit of extra oomph in the mid-treble that I heard in "Black Hole Sun," but I thought what I heard from the Free 2s sounded more like a real violin, although perhaps a tad coarser than I'd expect to hear from a top-notch instrument played by an established virtuoso. Although maybe not—I gravitate to Chen's recordings because he has a more kick-ass, exuberant sound than many of his contemporaries.
Comparison
I was on a road trip when I wrote most of this review, and all I had on hand to compare with the Free 2s were the Jabra Elite Sport 65t true wireless earphones. But they're a great reference because the rugged Jabras have gotten great reviews and have become something of a standard for gym rats wanting good sound, along with business travelers who need excellent sound quality for phone calls.
The differences between the Jabras and the Free 2s couldn't have been more apparent when I played Joni Mitchell's "Big Yellow Taxi" (Ladies of the Canyon, 320kbps Ogg Vorbis, Warner/Spotify). "This is really guitary," I thought when I heard the tune through the Free 2s, because the high-frequency twang of Mitchell's 12-string guitar and the triangle in the background of the verses jumped out at me right away, and there was nothing in the mix for the earphones' bass bump to emphasize. Her voice sounded just about right—bright but not thin—but overall, the sound seemed pretty trebly. In contrast, the Jabras sounded much fuller—I could hear a lot more body in the guitar and the bongos or congas backing the tune—but less detailed and vivid. I couldn't say that either one got the tune right, to be honest.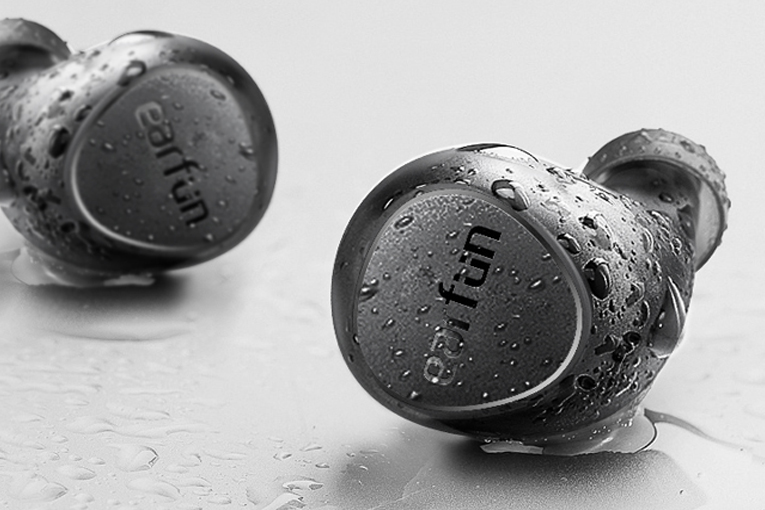 So I switched to everybody's old standby, Tracy Chapman's "Fast Car" (Tracy Chapman, 320kbps Ogg Vorbis, Elektra/Asylum/Spotify). Except for adding some volume and punch to Larry Klein's electric bassline, and a little extra zip that made the shaker and snare drum stand out a bit, the Free 2s seemed to get "Fast Car" right. The Jabras, again, sounded softer, and they made Chapman's voice sound a little more recessed in the mix. I'm not sure which got closer to the producer's intent, but I'd prefer that a mix I produced sound like what I heard from the Free 2s than what I heard from the Jabras.
Conclusion
All things considered, I think the Free 2s sound better overall than the original Frees, although not radically so. They certainly sound better than many more-expensive earphones I've tested, and other than the (for me) unintuitive operation of the controls, I found nothing to complain about. For $49.99, that's a small miracle.
. . . Brent Butterworth
This email address is being protected from spambots. You need JavaScript enabled to view it.
Associated Equipment
Smartphone: Samsung Galaxy S10
EarFun Free 2 True Wireless Earphones
Price: $49.99 USD.
Warranty: 18 months; 30-day money-back guarantee.
EarFun, Inc.
Phone: (772) 245-0820
E-mail: This email address is being protected from spambots. You need JavaScript enabled to view it.
Website: www.myearfun.com