Sound:











Value:











(Read about our ratings)
Measurements can be found by clicking this link.
In my monthly column here on SoundStage! Solo, I've often hounded headphone companies to do something more creative than crank out yet another set of cookie-cutter cans that work perfectly fine but don't deliver a real advance in sound quality, functionality, or convenience. For those manufacturers who might demand, "OK, give me an example," I can point to the ISOtunes Free true wireless earphones ($109.99 USD). They were created by a company whose mission is to make "hearing protectors that don't look or feel like hearing protectors."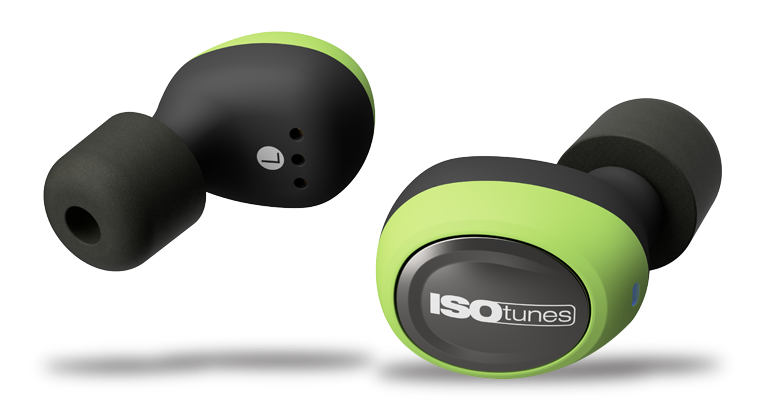 The ISOtunes Free earphones promise two interesting advantages. First, they're ANSI- and OSHA-certified hearing protectors, with an NRR (noise-reduction rating) of 22dB. Second, they're designed to limit maximum volume of audio playback to 85dB, a level that the World Health Organization's hearing experts consider reasonably safe for eight hours of exposure—although as I found when measuring kids' headphones for Wirecutter, manufacturers' claims about maximum volume are sometimes far from reliable. A special version of the Frees in yellow limits volume to 79dB; the 85dB versions are available in all-black and green/black. (For more about safe listening levels, check out my interview with an expert from hearing-aid company Widex USA.)
That the Frees carry an NRR says a lot, because that's an industry standard with a well-defined methodology. I see claims to the effect of "superior isolation!" with headphones and earphones all the time, sometimes citing a specific reduction in dB, but I'd go so far as to say I've never seen a manufacturer publish a full spectrum analysis (much less the methodology behind that analysis) to back it up. So if you want earphones you can use when mowing the lawn, working with power tools, or working all day in loud environments, or maybe just blocking the sounds of the baby crying in the next apartment, these would seem to fill the bill.
Otherwise, the Frees' feature set is fairly standard. They include a seven-hour rated battery life, and the charging case provides two recharges. They're IP45-rated, which means they're impervious to solid objects more than 1mm in size, and they're sufficiently water-resistant to withstand 1/4″ jets of water from any angle.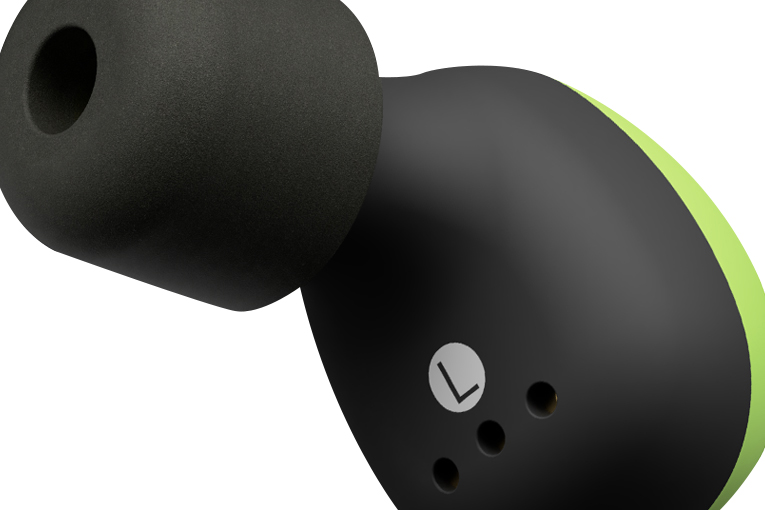 Here are the two potential problems with the Frees, assuming they meet their claims (which I will test in the Measurements section, linked to at the top of this page). Number one, for all their claimed isolation, the earphones might not sound good. And number two, as noted in "Pulling Count" in the July/August 2021 issue of The Atlantic, if volume-limited earphones don't play loud enough (or if they offer insufficient isolation to keep outside noises from interfering with music), people tend to go back to normal earphones. I'd test this by using the Frees while embarking on yet another pointless home-improvement project that lets me deploy my excessive collection of power tools.
In the box
I was relieved when I unpacked the Frees to find three sets of double-flange silicone eartips and three sets of dense foam eartips—and it looked like both options included a size that would fit my XXL earlobes. Also included are a charging case and a USB-C charging cable.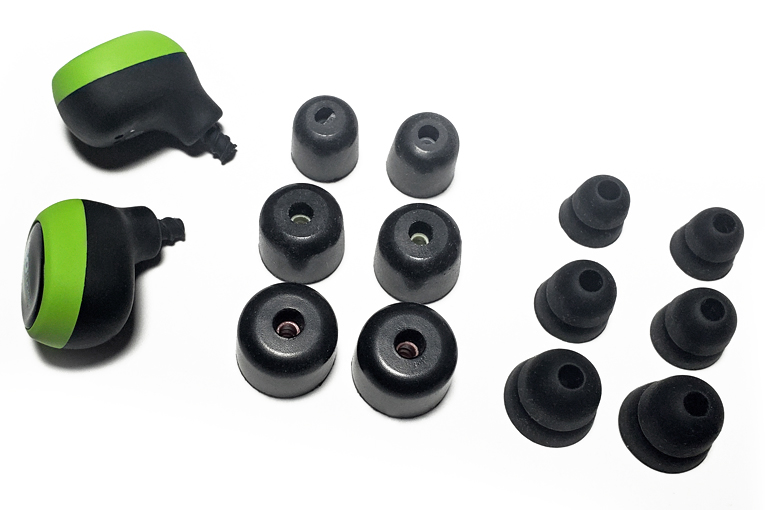 Use
There's much to like about the ISOtunes Frees from an ergonomic standpoint, and one thing that can be frustrating.
Minor likes include the super-slim, very pocketable charging case, and the clear sound that the people on the other end of the line told me they heard when I made phone calls through the Frees.
The major like is that, from what I could hear, the Frees at least live up to their isolation claims. It was kind of spooky walking my dog around a nearby park and noting that even with the music paused, I couldn't hear the voices of people walking past me. So if a mountain lion or a zombie attacks you from behind while you're wearing these, you're dead meat. More to the point, you probably won't be able to hear the doorbell, or any sort of alarm, unless it's very loud.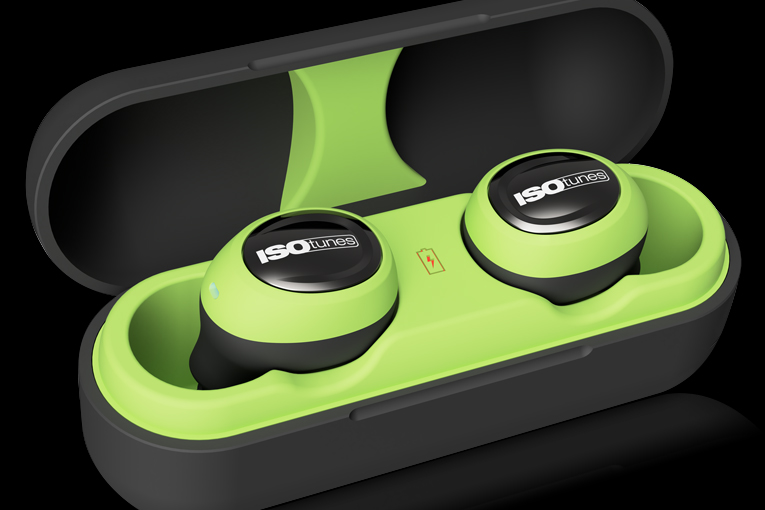 Still, that isolation is what these are designed for, and it sounded (and measured) to me as if these would deliver low-frequency isolation equivalent or superior to what most noise-canceling headphones offer, so they'd also be a great choice for flying. I've tried only a couple of passive earphones that can even come close to the Frees' low-frequency isolation—nope, not even custom-molded earphones can match their performance in this area.
The big dislike is that the foam tips, which are required to get good isolation, seem stiffer than Comply foam tips, and they take a while to expand and seal inside your ear canals. I had to hold each one in for 10 to 15 seconds to get a good seal, and even so, I often found myself having to reseat one of the earphones because I wasn't getting enough bass. My colleague Lauren Dragan at Wirecutter tried them and had trouble getting a secure fit; they tended to work their way out of her ears. However, they held in place fine for me. Lauren didn't have as much time to spend with them as I did, and there does seem to be a longer learning curve for fitting the Frees than there is for most earphones.
Sound
Never having heard of ISOtunes until the company's public-relations person emailed me, I had no idea what sound quality to expect from the Frees. Once I finally got them sealed securely in my ear canals, I was happy to note that nothing seemed amiss. Voices sounded natural, and I didn't hear any of the problems I often hear in earphones, such as obvious midrange colorations, excessively boosted and boomy bass, and dull or shrill treble.
I don't expect a pristine, purist recording such as double-bassist Christopher Jeffer's Cat's Cradle (16-bit/44.1kHz FLAC, Christopher Jeffer / Qobuz) to sound anything like it's supposed to through inexpensive earphones with dynamic drivers getting their sound through the standard Bluetooth SBC codec, which is exactly why I chose it as one of the first things to listen to through the Frees. On his website, Jeffer shows the exact placement of the Earthworks omnidirectional microphones he used to make the recording, and he even details the methods he used to edit it, so we have some idea of how the recording is supposed to sound. I was surprised to hear how well the Frees captured the acoustics of the recording space, and how they seemed to convey a just-right amount of detail. In a performance hall, the reverberance and distance to the listener prevent all of the tiniest details of a bassist's bowing and fingering from reaching the microphone; you usually need to close-mike a bass to hear these sounds. So the fact that I didn't hear a lot of little high-frequency noises in Cat's Cradle means that the Frees were getting it right—they weren't exaggerating the treble, yet they conveyed plenty enough treble to give me a pretty clear acoustical image of the performance hall.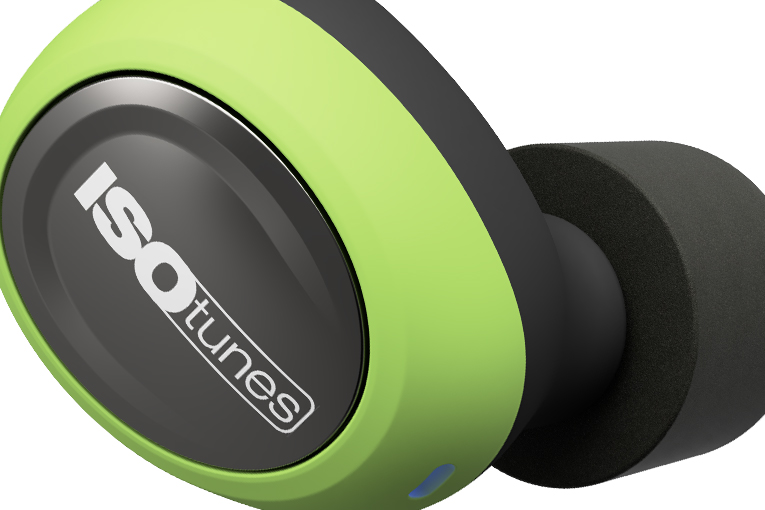 By the way, even though I assume little or no dynamic range compression was used in mastering Cat's Cradle, the recording sounded plenty loud enough, despite the rated 85dB maximum volume—although I did have it turned up all the way.
Just for kicks, I went from the organic-sounding Cat's Cradle to as artificial a recording as I could imagine: Kanye West's "Love Lockdown" (808s & Heartbreak, 16/44.1 FLAC, Roc-A-Fella/Qobuz). I use the strong, deep bass notes that open the tune as a test of small speakers' bass response, and through the Frees, these notes sounded clear but didn't convey the power I'm used to hearing. The sound was still balanced, though, and West's voice—and the subtle, delayed whispers that accompany his pre-chorus at 1:50—sounded clear and easy to distinguish. The Frees had enough fidelity to give me a fresh appreciation for the care that West and his engineers put into this mix. (Seriously, listen to this through a decent system and see if you don't agree.)
Although the Frees sounded pretty well-balanced from a tonal standpoint, there's no denying their lack of deep bass, even when you do have a good seal. Inspired to listen to Yes's oft-disparaged Tormato album (320kbps Ogg Vorbis, Atlantic/Spotify) after seeing an impassioned Facebook post praising it, I noticed that despite the album's notoriously meh sound quality, I could easily pick out all the instruments racing through the many motifs in the hard-rocking "Release, Release." The Frees gave me what sounded like an accurate impression of Steve Howe's chunky Telecaster (I think) tone, Chris Squire's characteristically clean Rickenbacker bass sound, and Jon Anderson's famously clear, high vocals, and the sound wasn't bright or fatiguing. But the fundamental tones of Squire's bass and Alan White's kick drum were attenuated, and the tune didn't groove as hard as I know it's supposed to.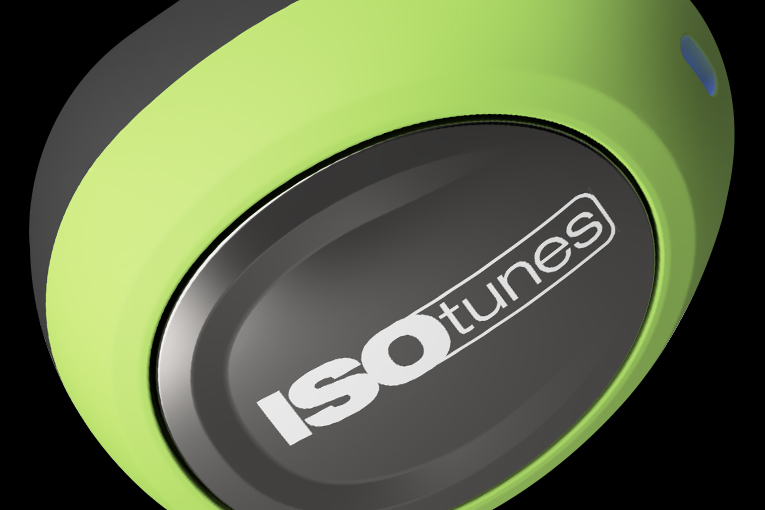 It's yet another big gear shift from Yes's complex Tormato to Joni Mitchell's minimalist Ladies of the Canyon (16/44.1 FLAC, Warner/Qobuz). "Big Yellow Taxi" is just acoustic guitars, vocals, and percussion, but I've recently been using it a lot to test soundbars because it's so hard to get right—most audio systems rob the guitars of their body and make them sound too thin, while others make them sound too full, and many earphones likewise make Mitchell's voice sound too wispy or too dull. I have to say the Free earphones completely nailed this tune, giving me a realistic tonal balance on the guitar, a very natural sound on Mitchell's voice, and terrific detail on the congas, tambourine, and triangle.
So were the Frees loud enough? In most cases, yes. Pollution from outside sounds wasn't an issue at all, so the somewhat lower-than-average volume was insufficient on only a few very conservatively mastered recordings. And after digging deeper into the science of hearing loss, I really like having a set of earphones I can put on and turn up without worrying that I'm going to damage my hearing.
Comparison
I compared the ISOtunes Free earphones with a couple of other true wireless models I had on hand, at lower and higher prices: the EarFun Free 2 ($49.99) and the Bowers & Wilkins P17 ($399.99, review coming soon) earphones. Using a different Mitchell cut, "Both Sides, Now" (Clouds, 16/44.1 FLAC, Warner/Qobuz), I found it easy to hear the difference among the earphones. I think the ISOtunes Free sounded best on this tune; the P17s had a softer sound that didn't convey the detail in the acoustic guitar or Mitchell's voice, and the EarFun Frees had a little extra zip in the mid-treble that made the guitar sound a bit too twangy and added a slight edge to Mitchell's voice.
Searching for some material spanning a wider frequency range, I put on Steely Dan's "Aja" (Aja, 16/44.1 FLAC, Geffen/Qobuz). Yet even with a lot more and deeper bass, the results were similar. The EarFun Frees had a full sound with a little extra zing in the treble; the P17s had a downward-tilted, soft balance; and the ISOtunes Frees had the most neutral-sounding treble with somewhat lightweight bass.
Conclusion
I think the ISOtunes Free earphones are a great purchase not only for people who need hearing protection or want volume-limiting, but also for people who want a good-sounding set of earphones that'll block external sound at least as well as any other earphones available while serving up a nice presentation for music and podcasts. Yes, I'd like more low bass, and I wish the fit weren't as fussy—but I'm not sure you can achieve such a high degree of isolation without taking a bit of care when inserting your earphones. Whether you want something inexpensive you can use on a plane or you want the best possible isolation from the noises around you, these are a great buy.
. . . Brent Butterworth
This email address is being protected from spambots. You need JavaScript enabled to view it.
Associated Equipment
Smartphone: Samsung Galaxy S10
ISOtunes Free True Wireless Earphones
Price: $109.99 USD.
Warranty: One year, replacement.
Haven Technologies, Inc.
12202 Hancock St.
Carmel, IN 46032
Phone: (317) 740-0419
Email: This email address is being protected from spambots. You need JavaScript enabled to view it.
Website: www.isotunes.com