Sound:











Value:










Measurements can be found by clicking this link.

In many ways, Campfire Audio's Comet earphones exemplify for me what high-end audio should be. They use custom-designed components and employ innovative materials and manufacturing techniques. They're made by hand in a hip place: Portland, Oregon. They come with thoughtful extras. They impose no inconveniences or discomforts on the user. And they look cool.
By now you must be asking, "Yeah, but what do they cost?" Well, that's the only thing about the Comets that's not high-end -- they cost only $199 USD per pair. That's not inexpensive for earphones with a single balanced-armature driver per earpiece, but it's quite affordable for a nice set of earphones.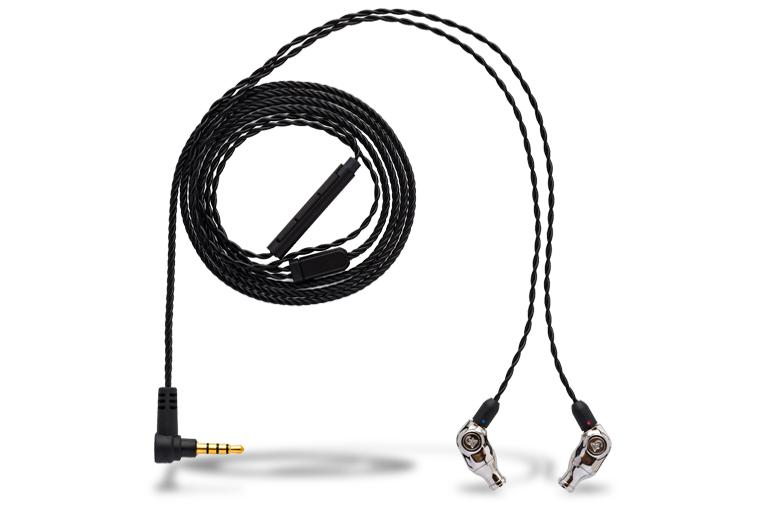 I'd written about Campfire Audio at shows, but had never taken that much interest in the brand until I saw the Comets. Up to now, I'd known Campfire mainly for exotic, rather bulky earphones with lots of drivers -- a perfectly fine thing for a boutique audio company to do. But building single-driver earphones that are competitive in price with the big names in the headphone biz reveals a much higher level of ambition. So when I saw and heard the Comets in early April, at CanJam SoCal 2018, I immediately snagged a review sample.
Description
The Comets are manufactured using an unusual process. Instead of using aluminum, Campfire aims for stiffer, less resonant enclosures by drop-forging them of stainless steel, then CNC-machining them into a shape that seems to have taken some styling cues from Swiss watches. Inside is that single, custom-designed, balanced-armature driver. Unlike most such drivers, it's vented, which Campfire says gives the sound more punch. The driver vents into what Campfire calls a "tuned acoustic expansion chamber": a tiny, 3D-printed enclosure that tunes the Comets' response.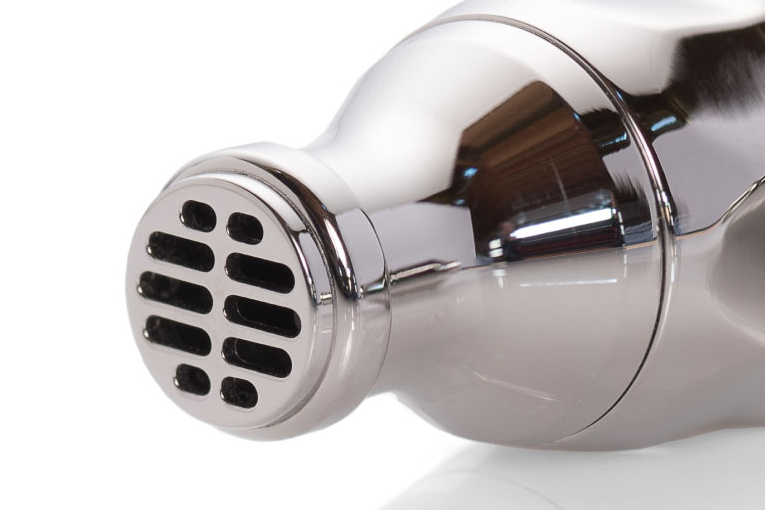 There's no denying the Comets' high-end vibe. But audiophiles know all too well that high-end vibe doesn't always mean high-end sound. I'd not previously heard earphones with only a single balanced armature per ear that could deliver smooth, consistent response across the entire audioband, and wondered if Campfire's innovations had made it possible for the Comets to match the performance of multi-balanced-armature designs.
In the box
Most earphones, even many costly models, are packaged rather thoughtlessly, with a generic case and three or four sizes of eartips. But Campfire Audio has clearly put a lot of thought into ensuring that anyone who buys a pair of Comets has a great experience.
The carrying case has side flanges to help prevent the cables getting stuck in the zipper, and is lined with a plush flocked material that should keep the Comets nice and shiny. In fact, each Comet earpiece is protected during shipment by its own little drawstring satchel of suedette.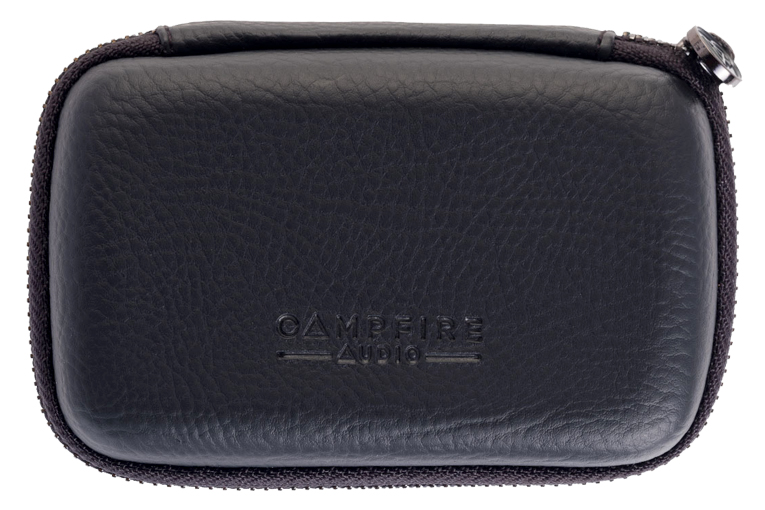 More important to the sound quality is the large and varied selection of eartips, including Spinfit tips (four sizes), silicone tips (three sizes), and Campfire's own Marshmallow memory-foam tips (three sizes). It's hard to imagine anyone who wouldn't get a great fit, and thus optimal sound, with one of these sets of tips.
The detachable, tangle-resistant cable has an inline microphone/remote that works with Android and iOS devices. The Comets use beryllium-copper MMCX cable connectors, which Campfire Audio says are harder than brass and thus last longer. The package also includes a cleaning tool and a Campfire Audio lapel pin.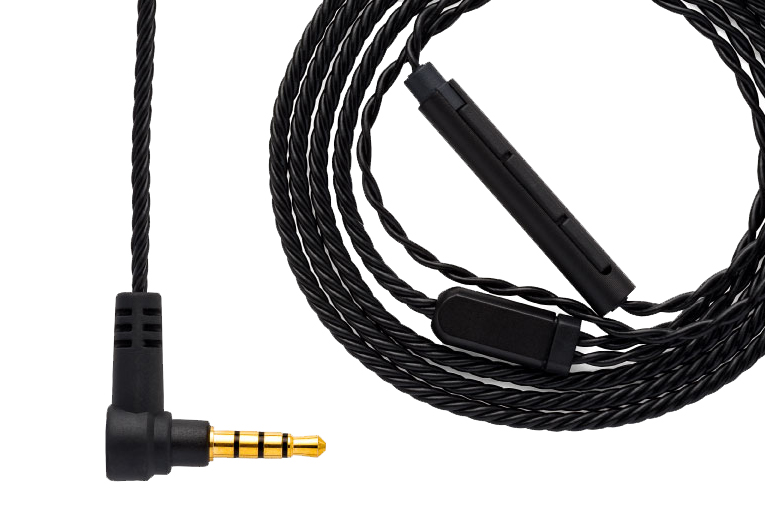 Use
Because my ear canals are larger than the norm, some headphones don't come with tips big enough to fit me. The Comets' generous tip selection eliminated this concern -- the largest of Campfire's own Marshmallow tips fit perfectly. Company founder Ken Ball's description of the Comets' stainless-steel enclosures left me worrying they might be uncomfortably heavy and pull themselves out of my ears, but they didn't feel significantly heavier than comparable plastic earphones. I wondered if having the cable hanging off the end of the enclosures would also make them liable to pull loose, but no -- the light weight of the enclosures and cable, and the tips' firm fit, kept the Comets secure in my ears.
That fit also gave me great isolation from outside sounds for so small a pair of earphones. The Marshmallow tips blocked most conversation and other day-to-day noises. The only sounds that got past them easily were low rumbles, such as a Harley passing by the sidewalk cafe in Ventura, California, where I wrote this.
Sound
After I broke the Comets in for about ten hours, I gave them a quick spin with "Fables of Faubus," from Charles Mingus's Mingus Ah Um (320kbps Ogg Vorbis, Columbia/Spotify), to hear if they'd sound as initially appealing as had the samples at CanJam SoCal. Yep, they did. Mingus's double bass -- always, for me, the focal point of his complex arrangements -- had a full, hard-grooving, yet wonderfully clear sound, something I'm not used to hearing from Mingus's recordings. Yet the Comets didn't seem to accomplish this through obvious frequency contouring or upper-bass boost. Each horn sounded natural and clearly occupied its own acoustic space; even in the loudest passages, it was easy to pick out on the stereo soundstage the trombone and each of the three saxophones. The cymbals didn't sizzle quite as smoothly as I'd have liked -- they had just a bit of edge in the mid- to upper treble -- but I could say that about all but a few of the many earphones or headphones I've evaluated. That soundstage was big and spacious; I could hear that the piano seemed to be in its own acoustic space, off to the left side of the band, with the drums in the center and Mingus's bass at hard right.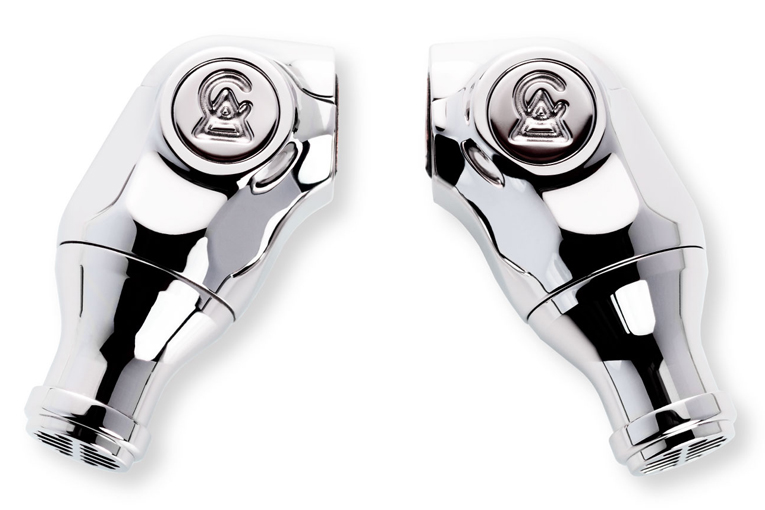 Intrigued by the Comets' bass response -- rarely a strong point of balanced-armature earphones -- I put on 'Ohana, by the Hawaiian slack-key guitarist and singer Dennis Kamakahi and his son, ukulele player and singer David Kamakahi (16-bit/44.1kHz WAV, Dancing Cat). I wondered if the Comets could deliver a full, satisfying reproduction of Dennis's deep voice and detuned guitar strings without making them sound boomy, as so many headphones and speakers do. They could, indeed. The guitar's lowest notes sounded just about as full as they would if you heard an unamplified acoustic guitar in person, and Dennis's deepest sung notes were robust, but not in any way bloated or softened. In fact, I thought his voice sounded just a tad trebly, as if, in the Comets, Campfire had decided to raise the characteristic 3kHz response peak of typical earphones by about 2dB. But this slight brightness had the side benefit of making the guitar and uke sound very clear, which in turn made the recording's intimate stereo soundstage come alive, as if I were sitting about 6' from the two Kamakahis. In many hours of listening, I never wished that the Comets' treble was softer; on the contrary, I kept on reveling in the detail and spaciousness their voicing delivered.
Comparison
I compared the Comets with 1More's Quad Driver earphones, which also cost $199/pair but have three balanced armatures and one dynamic driver per earpiece. The Quad Drivers clearly had the smoother sound; both Kamakahis' voices sounded much mellower. But the Comets kept the low notes of Dennis's voice and guitar under much better control, and brought out far more of the mid- and high-frequency detail in the instruments' sounds. I liked both earphones, but it was clear that their voicings were the products of two different philosophies of sound: the Comets valued detail and precision, the Quad Drivers focused more on a euphonic smoothness.
This comparison held true when I played "Take the A Train," from double bassist and singer Casey Abrams's Put a Spell on You (24/192 AIFF, Chesky). Abrams's voice sounded smoother through the Quad Drivers, but his bass was far better defined through the Comets, which gave me a much bigger soundstage and a more realistic sense of the recording space, and let me hear his pronunciation with a bit more precision.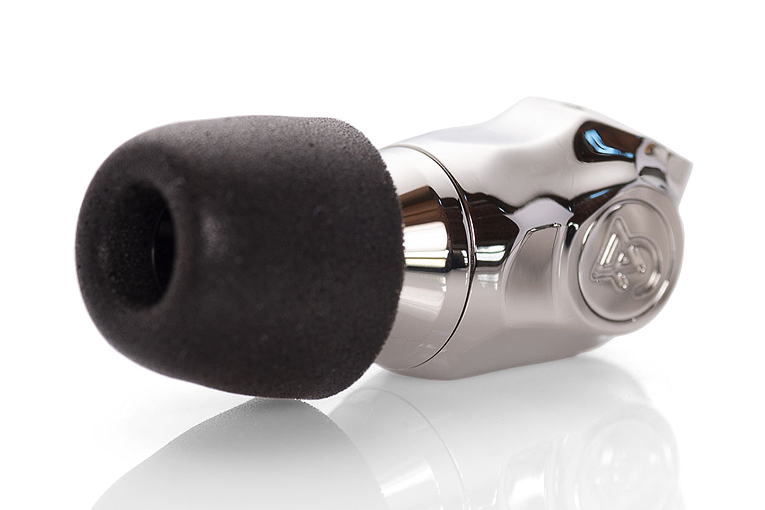 Many transducers tuned with audiophiles in mind, as the Comets seem to be, sound trebly and grating when asked to play mainstream fare, such as Nicki Minaj's new single, "Barbie Tingz" (320kbps Ogg Vorbis, Cash Money/Spotify). But the Comets sounded great with this track, helping to bring out the production elements that lift this music (if not these words) far above most of today's hip-hop. Minaj's voice was exceptionally clear and detailed through the Comets, and the bass was distinct and precise, rather than booming as if produced by a bad car stereo. I loved the way the Comets reproduced the colossal sense of reverberance in "Barbie Tingz" -- especially with the instrument that plays the role of a snare drum, but sounds like a box of thick sheet-metal being whacked with the butt of a drumstick. Through the Comets, every whack on this instrument -- or, rather, every triggering of this sample in the digital audio workstation -- echoed as if it were happening in an empty basketball stadium.
Conclusion
One of the rarely spoken truths about audiophiles is that most of us don't just want something that sounds great. We want gear that also has a little something extra: a cool backstory, interesting styling, exotic materials, an intriguing engineering twist. The Campfire Audio Comets deliver all of the above. Unless you really love tons of bass, or prefer earphones with a soft, relaxing sound, I think the Comets will thrill and delight you, while presenting none of the inconveniences or annoyances that too often accompany audiophile products. And they'll give you all of this at a price you'd expect to pay for good mass-market earphones.
. . . Brent Butterworth
This email address is being protected from spambots. You need JavaScript enabled to view it.
Associated Equipment
Sources -- Samsung Galaxy S8 smartphone, Lenovo Ideapad Flex 5 laptop computer
DAC-headphone amplifier -- Audioengine D3
Campfire Audio Comet Earphones
Price: $199 USD.
Warranty: One year repair or replacement.
Campfire Audio
2400 SE Ankeny
Portland, OR 97214
Phone: (855) 204-1492, (503) 853-8608
Website: www.campfireaudio.com