Sound:











Value:











(Read about our ratings)
Measurements can be found by clicking this link.

True wireless earphones have practically taken over the mass-market headphone biz. But to this point, all of the true wireless earphones I can wholeheartedly endorse -- such as the EarFun Frees -- cost less than $100. The pricier models I've tried either haven't offered a clear advantage in sound quality, or they presented ergonomic complications I couldn't forgive. But I keep on trying more high-end, fully featured true wireless earphones in hopes of finding some I can rave about. This month's contestant: the Technics EAH-AZ70W earphones ($249.99, all prices USD).
So what makes the EAH-AZ70Ws special? It's not readily apparent. They tout a 10mm dynamic driver with a diaphragm made from graphene-coated PEEK (i.e., plastic), but even the EarFun Frees have that.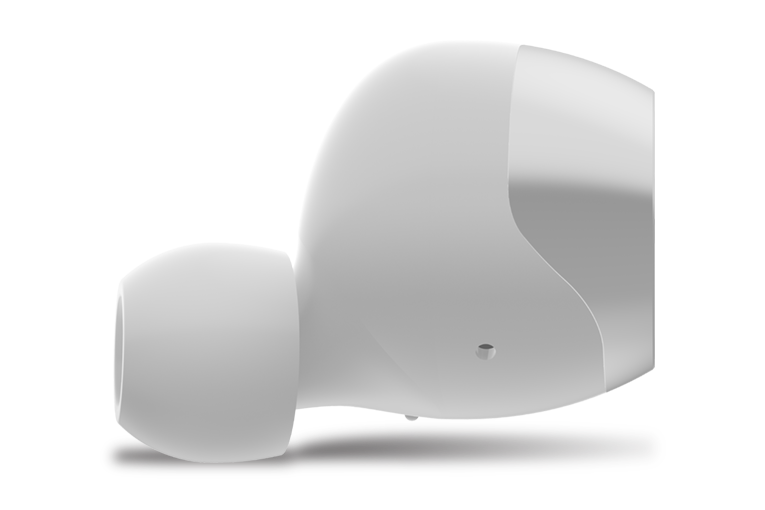 Reading deeper into the web page reveals that what really makes the EAH-AZ70Ws stand out is their noise canceling -- which, even in its simplest form, is still a fairly uncommon feature in true wireless earphones. And the EAH-AZ70Ws' noise canceling takes the most complex and effective form, with feedback and feed-forward processes. The feedback process, which is by far the most common, uses an internal microphone positioned near the driver to detect and cancel noise inside the earphones. The feed-forward process, which is typically found on only the most costly and effective noise-canceling headphones (such as the Bose NC 700s), uses microphones on the outside of the earphones to cancel noise before it even gets into the earphones. From what I've seen and measured, headphones and earphones can't achieve outstanding noise canceling without employing both of these technologies.
The EAH-AZ70W earphones are rated at 6.5 hours of run time with noise canceling on and 7.5 hours with it off, and the included charging case provides an extra two charges before it needs recharging. Technics offers an app that lets you adjust the strength of the noise canceling, access an ambient sound mode that lets external sounds in, and EQ the sound to your liking. The EAH-AZ70Ws are IPX4-rated (i.e., splash resistant) and include the AAC codec in addition to the Bluetooth-standard SBC codec; this may give iOS device owners a slight bump in sound quality.
In the box
The EAH-AZ70Ws include the earphones, a charging case, and a USB-C charging cable. Silicone eartips in five sizes are included -- a big improvement over the mere three sizes that come with most true wireless earphones.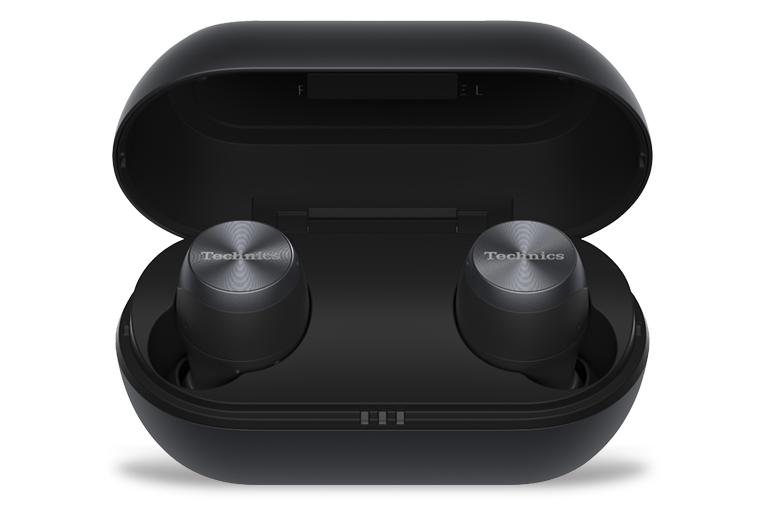 Use
I found the EAH-AZ70Ws complicated to use, for many reasons. Their design is a fairly featureless blob shape that made the fit less certain and less secure than with models such as the Jabra Elite Active 65t, which sort of "screws into" the earlobe. The earphones often worked their way loose, even during tediously slow walks with my aged Shih Tzu, and almost every time I went to push them back in, I accidentally triggered one of the touch-sensitive controls on the ends of the earpieces. Getting the EAH-AZ70Ws back in the mode I wanted was often frustrating due to the complex, hard-to-remember operation of the controls.
When I sent this review to Technics for fact-checking, the company acknowledged the issue with the controls and stated that it's planning to push out two updates for the accompanying iOS/Android app that should help make the EAH-AZ70Ws easier to use: a minor update this October, and a major update in February that will allow full customization of the controls' functions.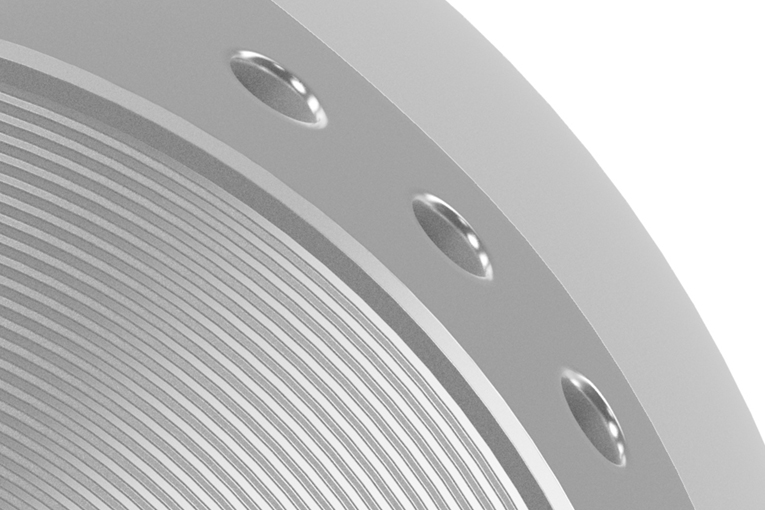 Fortunately, the iOS/Android app is much easier to use, with every control and option easy to understand and access. There's a 100-step slider for noise-canceling adjustment, and another for ambient sound adjustment. The sound-enhancement options include a Bass Enhancer mode, which provides a modest (and never boomy or annoying) boost in the lows; a Clear Voice boost mode (which, in my experience, had only a very slight effect); and an equalizer that provides ±6dB adjustment in bands at 100Hz, 315Hz, 1kHz, 3.15kHz and 10kHz.
The noise canceling works exceptionally well. It's easily the best I've encountered in true wireless earphones, and it's competitive with the best I've found in any earphones. Because they're earphones, I experienced no eardrum suck. Check out the measurements page for more detailed results.
Sound
Too often, when I try true wireless earphones for the first time, I barely make it down the block without reaching for the EQ app on my phone. With the EAH-AZ70Ws, I didn't get into the app until a few days later -- and even then, out of curiosity rather than necessity.
When you listen to recordings like the title track of jazz guitarist Wolfgang Muthspiel's Angular Blues (24-bit/96kHz FLAC, ECM/Qobuz) through the EAH-AZ70Ws, it's obvious you're hearing not just a good set of true wireless earphones, but a good set of earphones, period. Every note from Muthspiel's nylon-string guitar and Scott Colley's double bass had a natural tonality and sounded remarkably clear; I wouldn't say it's like being in the room with the group -- this is a $249 set of earphones, after all -- but I would say it's like hearing the group through a doorway. In other words, the fidelity was great; it's just not as spacious as you can get with speakers or open-back headphones. Although this whole recording sounded great, I especially appreciated that Colley's bass never boomed, even when I turned up the 100Hz slider in the app by 3dB. Not many headphones or earphones can reproduce double bass so cleanly.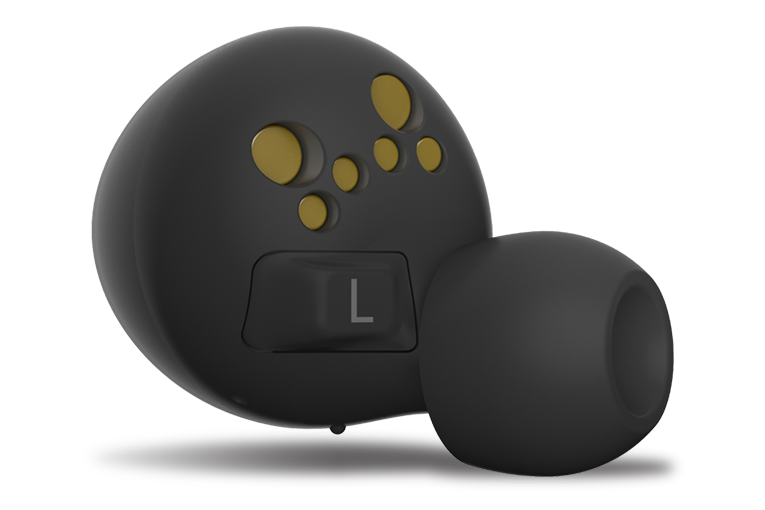 Dynamic drivers aren't known for great treble detail, so to see if the EAH-AZ70Ws held true to this reputation, I put on violinist Ray Chen's Solace (24/48 FLAC, Decca Music Group / Qobuz). I love his performance of "II. Fuga. Allegro" from J. S. Bach's Sonata No.1 in G Minor, which has the technical mastery you expect from a baroque violinist, delivered with the gusto you'd expect from Jimmy Page. Through the EAH-AZ70Ws, I heard plenty of detail and a nice sense of space. In my experience, some headphones and earphones sound so bloated in the lower midrange that they make violins sound like violas, but this certainly wasn't the case with the EAH-AZ70Ws.
I didn't have any wireless earphones on hand that I considered to be of the EAH-AZ70Ws' caliber, so I compared them with a great set of wired earphones: JVC's HA-FW01s ($329.95), connected through an Mpow BH259A Bluetooth receiver, so that both pairs had to go through a Bluetooth code/decode process. The two sounded quite similar, but the HA-FW01s gave me slightly more sense of the violin's body resonance and a subtly greater sense of air and ambience above about 8kHz. Considering that the JVCs are my reference mid-priced earphones, for a set of true wireless earphones to come so close is impressive.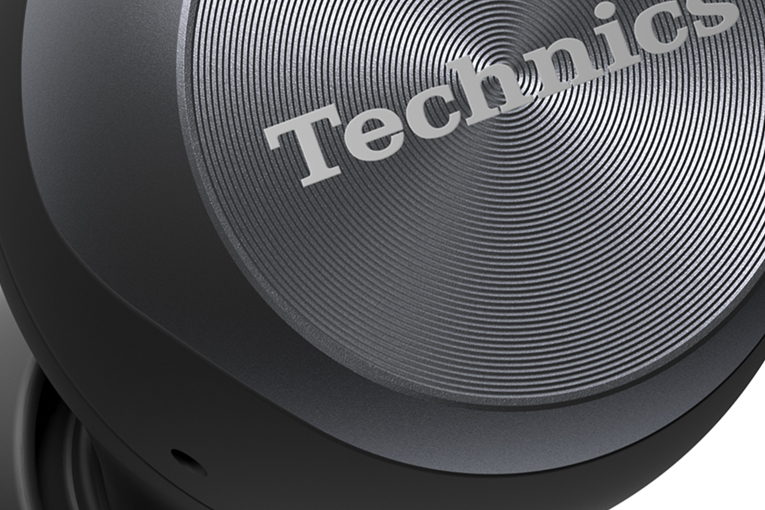 I was surprised that more modern, complex recordings, such as Lady Gaga's "Rain on Me" (Chromatica, 24/48 FLAC, Interscope/Qobuz), didn't have me frantically clawing at my phone to get to the equalizer in the Technics app. The EAH-AZ70Ws differentiated all the zillion different instrumental and vocal parts in this production; I couldn't tell what everything in the recording was, but I bet Lady Gaga couldn't, either. Interestingly, on this tune, the EAH-AZ70Ws actually sounded better than the JVC/Mpow combo, because the JVCs have a little excess energy in the lower mids, which made the tune's insistent bass start to sound a little bloated. Other than that, the two sounded pretty similar.
From an audiophile standpoint, one of 2020's most interesting recordings has to be jazz singer Nicole Zuraitis's "Sugar Spun Girl" (All Wandering Hearts, 16/44.1 FLAC, Dot Time / Qobuz), which pushes a traditional jazz group (guitar, piano, bass, and drums) into primordial rhythms and angular improvisations; it sounds like a Holly Cole album produced by Igor Stravinsky. The EAH-AZ70Ws presented all the clashing parts clearly, making them easy to pick out, and also gave me a tight sense of groove and a clean attack on all the notes -- which, on a tune like this, can pretty much make or break the presentation. In comparison, the JVC/Mpow combo gave me a broader and more enveloping sense of space, but the excess energy in the lower mids seemed to smear some of the group's precise rhythmic accents.
Comparison
Due to COVID-19, I think I'm still a month or so away from being able to put together a listening panel, so I'll stick with comparisons with competing models. In this case, I feel pretty comfortable, because so often, my panelists have been at best unenthused about the true wireless earphones they've tried.
Among the obvious competitors are the Sennheiser Momentum True Wireless 2 earphones ($299.95). The big difference between those and the original model I tested is the addition of noise canceling. I haven't heard the new ones, but the sound is reportedly the same -- and due to the earphones' rather unusual frequency response (measured and perceived), I often found my fingers dancing around on the app's unusual one-button EQ to get them dialed in. I did get a chance to measure the new model's noise canceling, and the EAH-AZ70Ws clearly outclass it.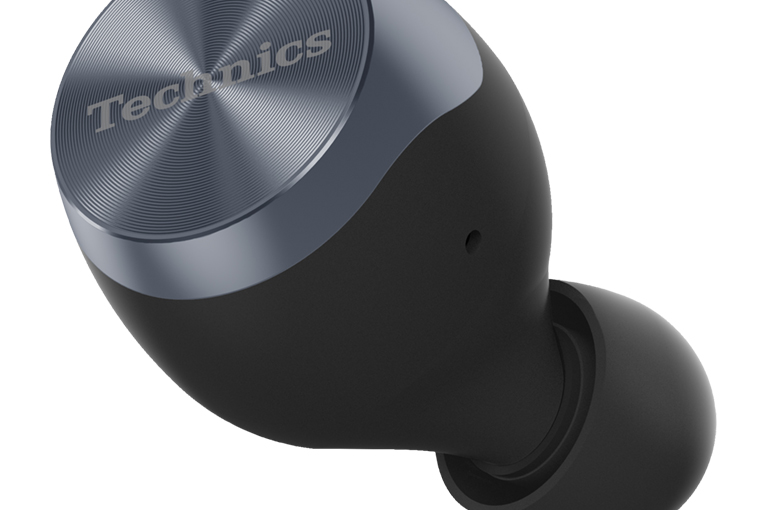 Going through my notes of true wireless earphones I've evaluated for SoundStage! Solo and other publications, I can't find any other true wireless earphones priced over $100, other than the EAH-AZ70Ws, that I thought were clearly worth the extra investment compared with budget models like the EarFun Frees and the 1More E1026BT-I Stylishes.
Conclusion
I think the EAH-AZ70Ws are the best true wireless earphones I've tested to date. The sound quality is great right out of the box, and it's easy to touch it up if you wish. The noise canceling is about as good as it gets. I have my ergonomic complaints about them, and in my opinion, they're not secure-fitting or water-resistant enough for use when running or at the gym. But if you want the convenience of true wireless with no-compromise performance for travel, commuting, or relaxing at home, I think the EAH-AZ70Ws are your best choice at the moment.
. . . Brent Butterworth
This email address is being protected from spambots. You need JavaScript enabled to view it.
Associated Equipment
Smartphone -- Samsung Galaxy S10
Technics EAH-AZ70W True Wireless Earphones
Price: $249.99 USD.
Warranty: One year parts, 90 days labor.
Panasonic
2 Riverfront Plaza
Newark, NY 07102
E-mail: This email address is being protected from spambots. You need JavaScript enabled to view it.
Website: www.technics.com