Sound:











Value:











(Read about our ratings)
Measurements can be found by clicking this link.
I'm reluctant to review any headphones more than a few months past their launch, because I worry that readers won't be interested—and that all the search traffic for those headphones will go to sites that got their reviews posted earlier. Technically, I'm not making an exception with the DALI IO-4s, because the company recently introduced the IO-4 and the IO-6 headphones in two new colors: Army Green and Chalk White, in addition to the existing Iron Black and Caramel White. I liked the IO-6es so much when I reviewed them last year, but sadly, I got only a few weeks with them. The new colorways gave me an excuse to check out the company's line again; the IO-4 ($399 USD) is basically the same model, except that the IO-6 ($499) adds noise canceling.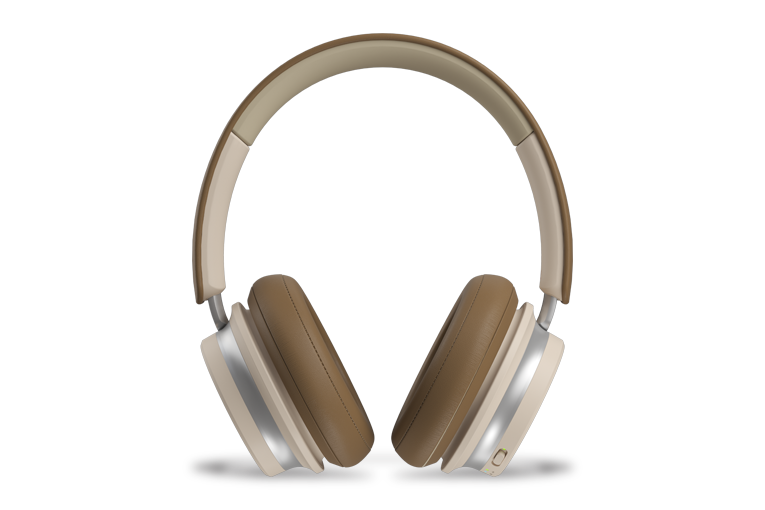 The IO-4s are high-end-ish from a price standpoint, but they have a straightforward design that's typical of mainstream headphones priced in the low three figures. They use a 50mm dynamic driver in each earpiece, and they include Bluetooth with the addition of the AAC and aptX HD codecs. The former may give you a mild boost in quality when streaming AAC-encoded content, and, as most people who take my online Bluetooth blind test agree, the latter can subtly boost audio quality when used with Android phones or transmitter dongles that are aptX HD compatible.
From a design standpoint, I'd characterize the IO-4s the same way as the IO-6es—as a pretty classy set of cans. The aesthetic formula's mostly the same: thick memory-foam earpads covered in synthetic leather; a flat-folding, travel-friendly design; and analog and USB-C inputs. However, eliminating noise canceling doubles the rated battery life to 60 hours compared to a still-decent 30 for the IO-6es.
In the box
Nothing much exciting to unpack here: besides the headphones, just a 41″ (1.04m) audio cable with 3.5mm stereo plugs on both ends, a USB-C charging cable, and a cloth carrying sack.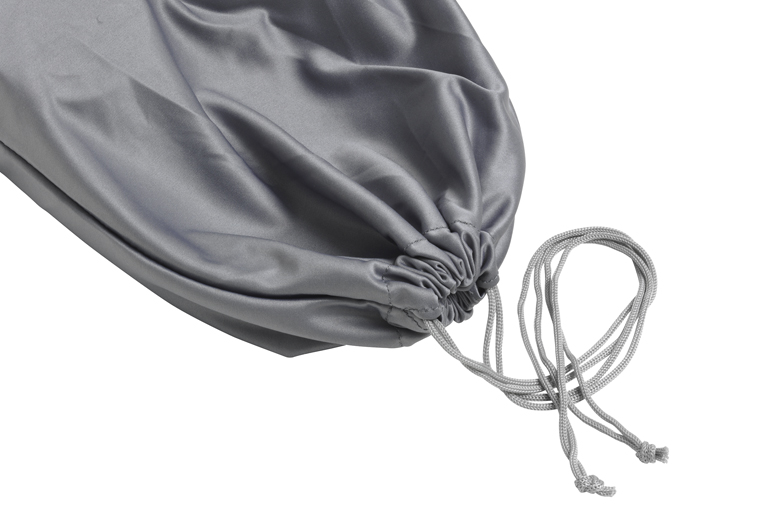 Use
As with the IO-6es, I found the IO-4s fairly comfortable, although the relative firmness of the earpads and the medium-ish head-clamping force meant it was hard to forget I was wearing them.
Unlike many high-end Bluetooth models, the IO-4s do not employ swipe-type controls. That's OK with me, because I find the IO-4s' pushbutton controls more reliable. Push the top or bottom of the right earpiece to adjust volume. Push the center of the right earpiece once to activate play/pause, twice to skip forward to the next track, and three times to skip back. I found the latter operation unreliable on the IO-6es, but on the IO-4s I received, it worked dependably.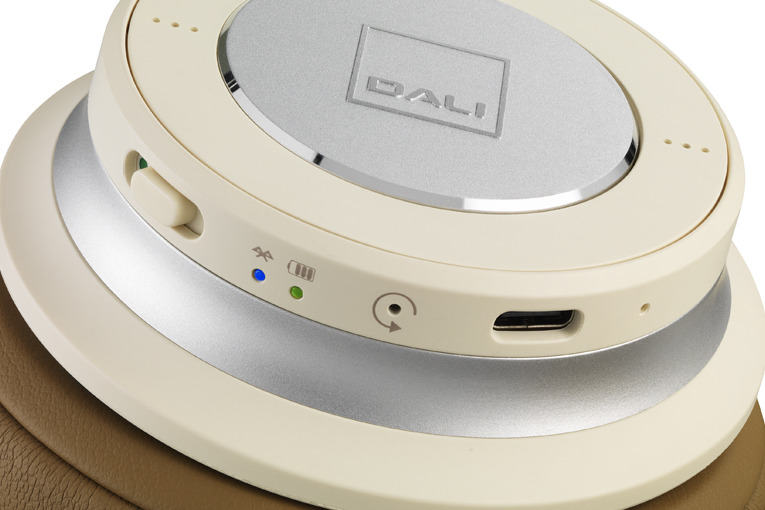 Sound
I listened to the IO-4s a lot while I was reviewing them, even though I had plenty of other headphones on hand. Why? I just liked them. They have what, to me, sounds like a neutral response; everything in a recording is presented cleanly, without overt coloration, and with no particular frequencies or instruments highlighted or diminished.
Here's a great example: the original version of "Spain" from Chick Corea and Return to Forever (Light as a Feather, 24-bit/96kHz FLAC, Polydor/Qobuz). I've been listening to this tune since I started at the University of North Texas in 1979, where every resident of Bruce Hall, the music and art students' dorm, couldn't help hearing it at least a few times a week playing on a fellow resident's system. Besides being a brilliant—and brilliantly performed—work, it's a great recording, packed with wonderful-sounding elements (drums, double bass, Fender Rhodes electric piano, flute, vocals, and numerous percussion instruments). The IO-4s presented all of these widely differing sounds clearly and naturally. Everything was easy to pick out in the mix—and to my delight, even the attack and decay of every note of Stanley Clarke's extremely busy and intense bassline was easy to make out.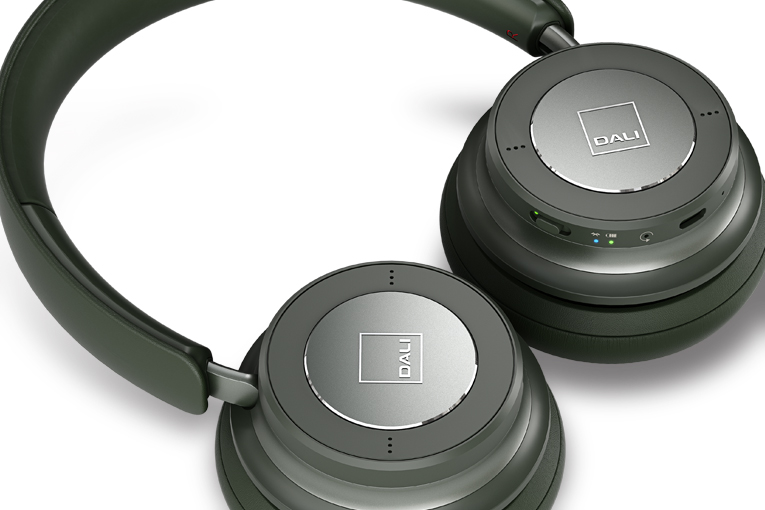 I loved the sense of space the IO-4s brought to "Spain," and even more so to intentionally big-sounding recordings like Nancy Wilson's radical rearrangement of "Daughter" (You and Me, 24/48 FLAC, Carry On Music / Qobuz), which makes Pearl Jam's original recording sound positively timid. Wilson seems to have packed as many sounds as she could conjure up into one tune, all topped off by her powerful, exceptionally clear vocal—and as huge and reverberant as the tune sounds in the verse, it positively explodes in the chorus. But as aggressive as the effects are, the IO-4s never failed to sort them out, and I could hear all the parts easily and distinctly. It made me want to crank it up a couple of notches above an already loud volume—something I never expected I'd want to do when listening to a recording by a member of a band I never much liked.
Sorry, I gotta bring up bassist Christian McBride's The Q Sessions (24/192 FLAC, Mack Avenue / Qobuz) yet again because I just can't stop listening to it. This unlikely combo—straight-ahead stars McBride, saxophonist Marcus Strickland, and drummer Eric Harland, teamed up with barn-burning jazz/rock guitarist Mike Stern—just works so well, especially on the standard "On Green Dolphin Street." Through a good set of headphones, like the IO-4s or the recently reviewed HiFiMan HE400se's, it's thrilling to hear how focused the sound is with McBride's double bass and Harland's drums and cymbals, while Stern's guitar seems to float in space over everyone's heads. Again, I couldn't find a tonal coloration to complain about; no instrument or note seemed askew in the mix.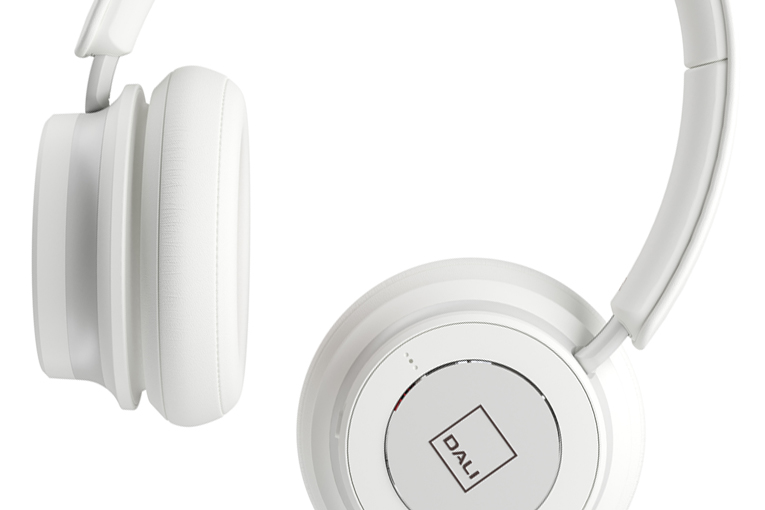 In an effort to find a recording that didn't sound good through the IO-4s, I flicked through my collection of torture tunes, but I really couldn't find anything that didn't hang well with these headphones. I did find a few recordings—such as Holly Cole's version of "Good Time Charlie's Got the Blues" (Night, 16/44.1 FLAC, Rumpus Room / Qobuz) on which I found myself wishing for an extra dB or two of treble above about 8kHz, just to give the sound a little bit more air, but on most tunes, the top end was just where I wanted it. I'm not sure you could get more detailed and airy-sounding treble out of dynamic drivers, unless you were to roll off the bass to create the impression of more treble detail.
Comparison
Wanting to keep it all about the Bluetooth, I compared the IO-4s only with other Bluetooth-equipped models, including the Marshall Monitor II A.N.C. noise-canceling headphones ($319.99) and the HiFiMan Deva open-back planar-magnetic headphones ($299) with included Bluetooth adapter. I also threw in the new Soundcore Life Q35 noise-canceling headphones ($129.99), which I'll be reviewing soon.
For reasons cited earlier, I thought the treble might be the place where I would hear the biggest differences among these headphones, so I put on "Miss Julie," a duet by guitarists Larry Coryell and Philip Catherine (Jazz at Berlin Philharmonic XI: The Last Call, 320kbps Ogg Vorbis, ACT Music & Vision / Spotify). Not too surprisingly, the Devas got the jump on the others in spaciousness and treble detail, but except for the top octave of treble (of which most of us can hear only half, or even less), the IO-4s were about as good, as were the Monitor II A.N.C. headphones (set for the Rock EQ mode, my favorite), which sounded similar to the IO-4s but with a bit more upper-midrange presence and a touch more subjective clarity. In the Soundcore Signature EQ mode, the Life Q35s seemed to boom unnaturally in the bass—of which there's almost none on this tune, because standard guitars go down only to 82Hz—so clearly I'll need to investigate the kazillion other EQ modes Soundcore offers when I do that review. Oh, joy!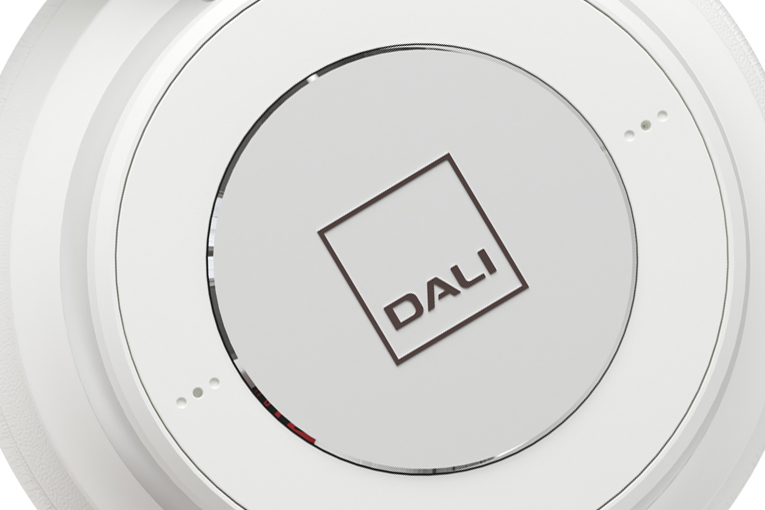 In the hope of finding a more well-rounded test, I put on Patricia Barber's The Cole Porter Mix (320kbps Ogg Vorbis, Blue Note / Spotify). "I Get a Kick out of You" more than did the job. Again, the IO-4s sounded pretty close to ideal, and the Monitor II A.N.C. headphones gave me a little bit of upper-mid emphasis on Barber's voice. Whether that's better or worse probably depends on personal taste or the recording you're listening to. And once again, the HiFiMan Devas had the airiest and most natural sense of space, with a tonal balance that was similar to the others, although ever-so-slightly bassier.
Conclusion
The only things I could find to complain about when I reviewed the IO-6 headphones were the so-so noise canceling and the fussy reverse track skip function—but with the IO-4s, the former is not applicable and the latter doesn't seem to be a problem. Really, the only thing I can complain about is that the price is pretty high for a set of Bluetooth headphones without noise canceling, but the IO-4s easily rank among the best-sounding Bluetooth headphones I've tried. So if you're looking for non-noise-canceling Bluetooth headphones—say, for the home or office, where noise canceling does little good anyway—these are well worth checking out.
. . . Brent Butterworth
This email address is being protected from spambots. You need JavaScript enabled to view it.
Associated Equipment
Smartphone: Samsung Galaxy S10
DALI IO-4 Bluetooth Headphones
Price: $399 USD.
Warranty: One year parts and labor.
DALI
Danish Audiophile Loudspeaker Industries
Dali Allé 1
9610 Nørager
Denmark
Phone: +45 9672-1155
E-mail: This email address is being protected from spambots. You need JavaScript enabled to view it.
Website: www.dali-speakers.com