Sound:











Value:











(Read about our ratings)
Measurements can be found by clicking this link.

Howdaya buy high-end headphones these days? That might have been an easy question five or ten years ago, but now there are so many brands and so many models and so many options. Open-back or closed-back? Dynamic drivers or planar-magnetic drivers? Standard impedance or high impedance? High sensitivity or low sensitivity? I've heard probably every possible combination of these things—and heard them all work. And not work. So what did I think when I saw the Sivga SV023 headphones, a dynamic-driver, open-back design with high sensitivity and high impedance? Nothing. I knew I'd just have to listen to them—and measure them—and hope for the best.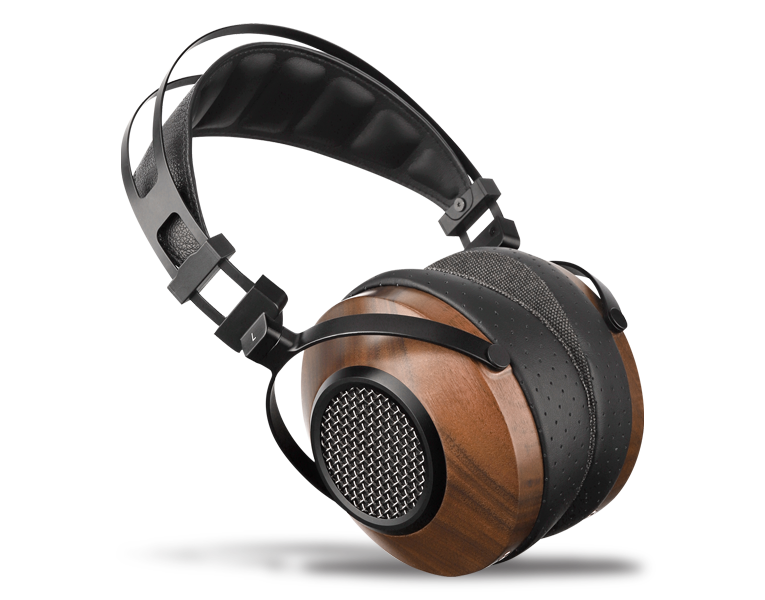 So now you already know a lot about these headphones, but let's dig deeper. They use a 50mm dynamic driver with a polymer-film diaphragm in each earcup, with a beryllium coating applied in each driver's center for extra stiffness. Impedance is rated at 300 ohms, which will reduce the amount of power an amp can deliver to the headphones—but they're rated at 105dB sensitivity, so they should still be pretty easy to drive to high volumes. Sivga doesn't specify the power or voltage used to derive this rating, but industry standard would be to spec it at 1mW into 300 ohms, or 0.55V. My measurements, available from the link at the top of this review, will tell you for sure.
The SV023s cost $449 (all prices USD), and they have plenty of design touches to justify that modestly expensive price. The earcups are made of machined walnut. The leather band is made from what Sivga calls "high-end goat skin," a description that initially made me feel bad for the low-end goats whose skin didn't pass muster, but then I realized maybe those goats are still alive. (A lesson here for high-end goats: pride goeth before the fall.) The headphones also include a beautiful, molded leather case that is nicer than most included with $3000 headphones.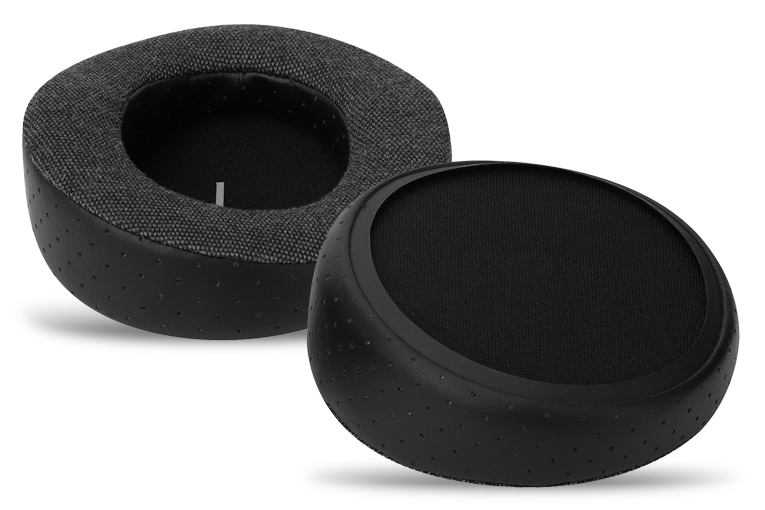 One interesting thing that should benefit the SV023s' sound and comfort is the ergonomically shaped earpads. They're about twice as thick on the lower edge and halfway up the back, allowing them to conform better to the shape of the human face. They're covered with fabric on the face and perforated leather on the edges, which should give the headphones a very open sound.
Let's see how Sivga's combination of open-back design, dynamic drivers, high impedance, and high sensitivity worked out . . .
In the box
You already know about the headphones and the case. There's also a 2m (6.5′) cable with mono 2.5mm (1/10″) connectors on the headphone end and a 4.4mm Pentaconn balanced connection on the source end. Sivga also throws in a short adapter cable with a female Pentaconn on one end and a male 3.5mm (1/8″) stereo connector on the other, so you can use the headphones with smartphones, tablets, computers, and portable players equipped with a 3.5mm headphone jack.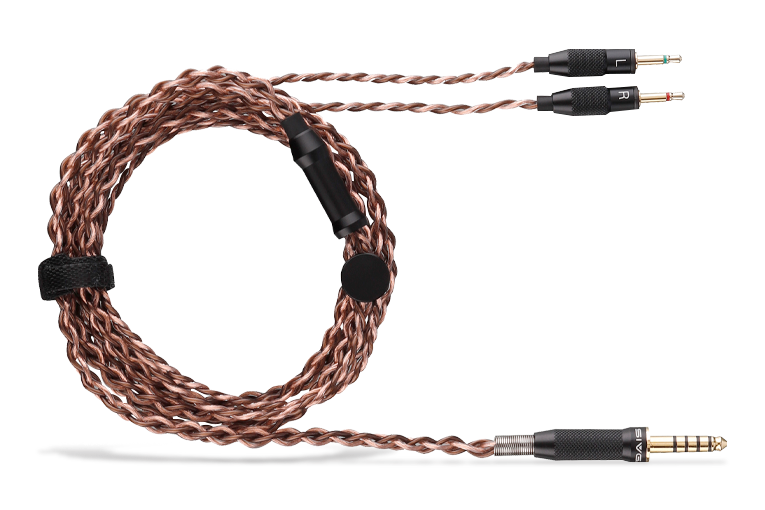 Use
I have nothing to complain about with the SV023s from an ergonomic standpoint. The clamping force is fairly modest, the pads are soft, and the cans aren't heavy, so they're quite comfortable. And the sensitivity is high enough that even given the 300-ohm rated impedance, my Samsung Galaxy S10 phone was able to drive them to a satisfying level, even on conservatively mastered material such as Camille Thurman's version of "Cherokee" (Inside the Moment, 320kbps Ogg Vorbis, Chesky/Spotify).
Sound
Speaking of Inside the Moment, I was a little stunned when I heard how great it sounded through the SV023s. This album—recorded binaurally using a dummy head of the type commonly used for headphone measurements—delivers one of the most intimate "you are there" presentations I've ever heard with headphones. And the SV023s delivered one of the most intimate reproductions I've heard of this recording. On "Cherokee"—which is just Thurman on vocals and Ben Allison on double bass—I really felt like I was standing at the front-center table at Manhattan's Rockwood Music Hall. I say standing because I felt like I was at eye level with the performers, and the stage at this venue is (if I recall correctly) about 2.5′ high. I also didn't hear any notable or distracting colorations. It'd be tough to beat the spatial or tonal reproduction on this. And it was perhaps even a little more spectacular to hear the applause and yells from the crowd wrapping around behind me.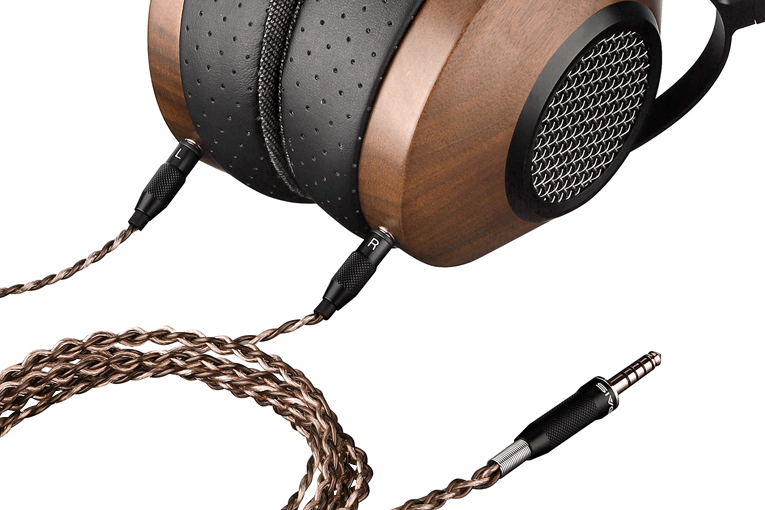 Finding nothing to complain about is a difficult way to start a review process; it's easier when you hear a flaw, and then you can make an educated guess as to what recordings might aggravate that flaw. So I had to take wild guesses about what recordings might reveal a weakness in the SV023s. First up, an old fave: the version of "Shower the People" from James Taylor's Live at the Beacon Theatre (16-bit/44.1kHz WAV, dubbed digitally from the 2.0-channel DVD soundtrack, Sony).
This is an especially tough recording to reproduce, because Taylor's voice usually sounds too sibilant or too boomy, or his guitar sounds too twangy or boomy, or the electric bass overwhelms the rest of the mix, etc. Not with the SV023s. I guess maybe Taylor's voice sounded very slightly sibilant at moments, but it's entirely possible that's in the recording, and the subtle glockenspiel notes that answer the end of some lines in the chorus were easily audible and extremely clean sounding; most headphones either bury them or make them sound unnaturally crisp. The spatial presentation really had a live feel, too—with the piano and drums, in particular, I got a strong sense of the acoustics of the Beacon Theatre, where I've seen numerous shows.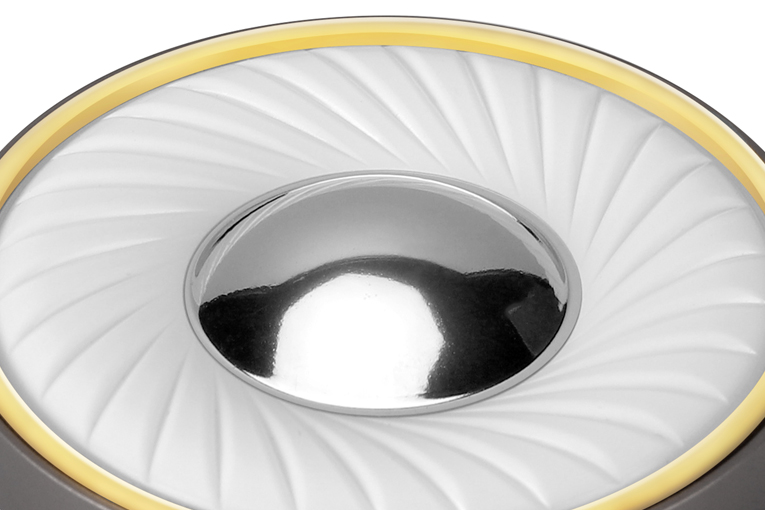 Two for two . . . time to get more reckless. So I tried "Memories" from Yungblud's self-titled debut album (24/44.1 FLAC, Locomotion/Interscope/Qobuz). I heard an interview on NPR with this UK-based pop artist, and found the music grating, so I figured it would highlight headphones' flaws. It's all "plastic music," produced (apparently) with no real instruments and very processed-sounding vocals—but through the SV023s, "Memories" actually sounded listenable—a little bit like an uptempo, distorted, edgy version of Owl City's "Fireflies." I can't say I liked it, but I can't say I hated it, either—and I certainly can't say the SV023s made it sound any worse. Obviously, with an artificial-sounding side like this, I can't be sure what it's supposed to sound like, but I can say that nothing sounded wrong, everything sounded clear, and I felt like I was getting an accurate representation of what the artist wanted me to hear. Through the SV023s, I didn't like it, but it didn't suck, either—and shouldn't all of our audio gear present music as fairly as possible?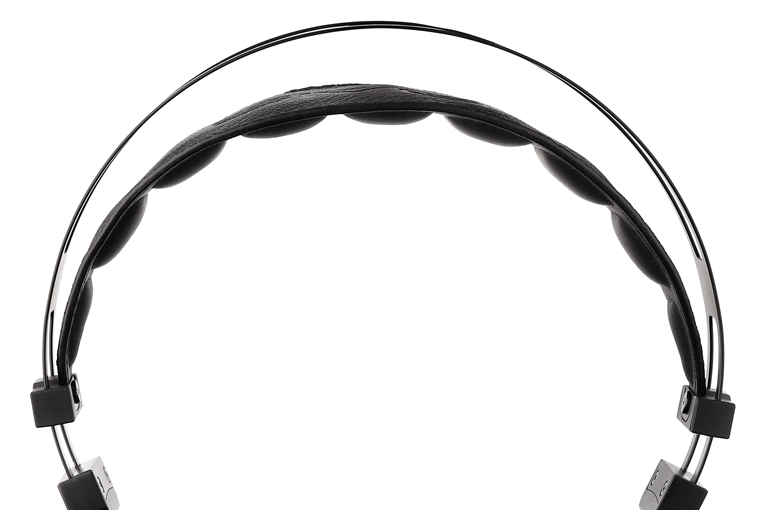 I kept clicking through Qobuz, trying releases new and familiar, but I couldn't find anything that tripped up the SV023s. Stuff I wouldn't normally listen to—like country artist Jon Pardi's Mr. Saturday Night (24/96 FLAC, Capitol Records Nashville / Qobuz)—sounded appealing, and the headphones encouraged me to dig deeper into various catalogs. Mr. Saturday Night's third tune, "Last Night Lonely"—a fairly straightforward country/pop tune—sounded compelling through the SV023s, and the reproduction was so clean I could easily hear all the individual tracks in the recording and appreciate the great playing of the Nashville pros who banged this thing out. Even cooler was hearing the faithful reproduction of the spring reverb on the guitar part of the next tune, "Neon Light Speed"; it took me back to the 1970s, when I owned a beat-up but sweet-sounding silverface Fender Twin Reverb guitar amp, which employed a reverb "tank" with two actual springs inside to create the effect. (Of course I took it apart to see how it works!) "This is a good record!" I thought, and it's very seldom I have that response to a mainstream country album. (I generally prefer the snootier, snobbier, "real" country from fringier, more idiosyncratic artists like Steve Earle.) Hell, I downloaded the thing!
Comparison
It's pretty rare that I get through a long listening session without finding anything to complain about with a set of headphones, so I was eager to compare the SV023s with some other high-end models. I chose three very good medium-priced open-back models I had kicking around: the Grado RS2x ($550), HiFiMan Deva Pro ($329), and Edifier Stax Spirit S3 ($399.99) headphones. The latter two were used in wired mode.
I did quick comparisons using "Trouble Is a Man," my favorite cut from Patricia Barber's Clique (24/176.4 FLAC, Impex/Qobuz). Through the SV023s, I just didn't hear anything to complain about. I guess I could have made up some nonsense about "inner detail," but then my SoundStage! Network colleagues would have made fun of me. Everything seemed to be in perfect balance, reproduced with 100 percent of the detail I'd hoped to hear. Not a single note sounded acoustically inauthentic—not even in the cymbals, which almost always sound at least a little bit wrong.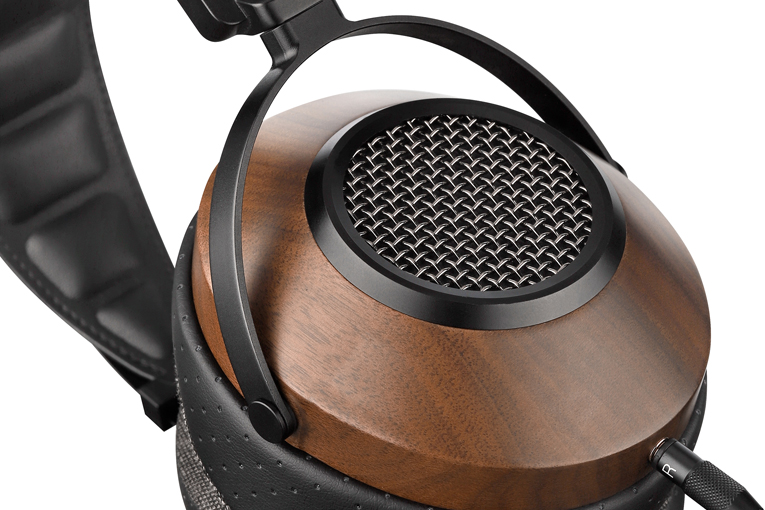 Switching to the Grados, which I loved when I reviewed them, I was a little shocked to hear how not different they sounded. The Grados had a touch of tonal tilt toward the treble (hey, they're Grados!), but it wasn't much of a tilt. This gave the subjective impression of a bit more detail, but also added just a bit of sibilance. Which would you prefer? I have no idea—but I think complaining much about either one would be complaining for complaining's sake.
The HiFiMan Deva Pros also sounded rather similar to the SV023s, at least in terms of tonal balance. But they seemed to have a slight tilt toward the bass, so they had a somewhat softer sound with less apparent detail, liveliness, and spaciousness.
The Edifier Stax Spirit S3 headphones also sounded great, but like the Grados, they were tilted a little more toward the treble than the SV023s. This slightly increased sibilance, but otherwise it was kind of a toss-up between these and the SV023s.
Conclusion
The Sivga SV-023s, even though they're priced under $500, rank among the best headphones I've heard. There are a lot of other great headphones in this price category, but to my ears, these are, by a small margin, the best. I really can't find a flaw in them—sonically or ergonomically—and they're affordably priced.
. . . Brent Butterworth
This email address is being protected from spambots. You need JavaScript enabled to view it.
Associated Equipment
Smartphone: Samsung Galaxy S10
DAC-headphone amplifier: AudioQuest DragonFly Cobalt
Sivga SV023 Headphones
Price: $449.
Warranty: One year.
Sivga Electronic Technology Co., Ltd.
Building No. 1, Juhui E Valley, High-tech Industrial Zone
Jinfu 2nd Road, Tangchun Village, Liaobu Town
Dongguan, Guangdong, China 523000
Phone: 0086-0769-22885985
Website: www.sivgaaudio.com