Sound:











Value:











(Read about our ratings)
Measurements can be found by clicking this link.

Meze Audio has the weirdest line of headphones. They include affordable stuff priced in the low three figures, but from there, they leap boldly to the $2000 Liric, the $2999 Empyrean, and the $4000 Elite headphones. Yeesh! What's the audiophile to do if they're neither as pathetically broke as an audio reviewer nor as absurdly oversupplied with disposable income as an audio manufacturer? Fortunately, Meze now has an answer: the 109 Pro headphones for $799 (all prices USD).
The open-back 109 Pros don't look quite as blingy as Meze's higher-end cans, but they still look extraordinary, with precision-machined black-walnut earcups supported by a machined-aluminum frame. They're as beautifully designed and meticulously manufactured as any headphones I've ever seen. Every detail looks like it was fussed over by someone who really cares.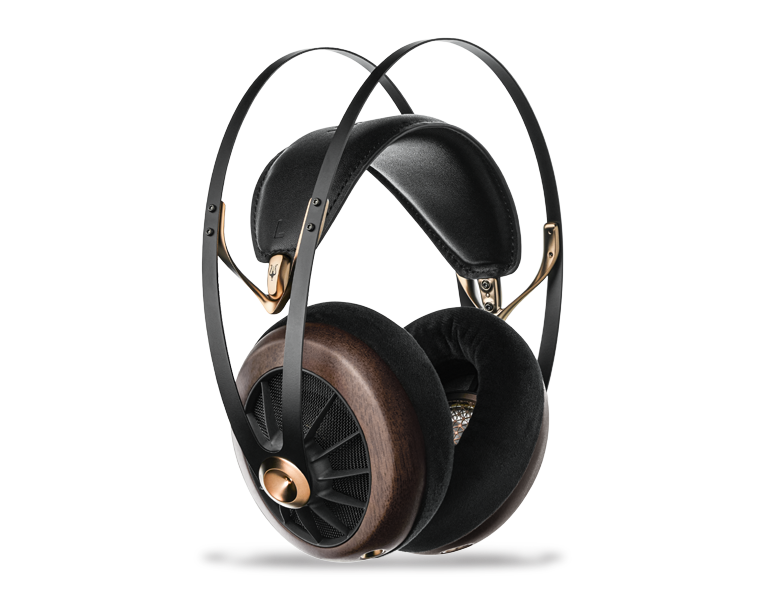 Unlike the higher-end models, the 109 Pros use a dynamic driver in each earpiece—one that is far more impressive than most of the dynamic drivers found in headphones. The 50mm driver uses a diaphragm made from beryllium-coated polymer and has a carbon-fiber cap. It's made in a W shape for extra stiffness. Like most high-end speaker drivers, it has a machined-aluminum frame, also for added stiffness.
Despite their high-end pedigree, the 109 Pros should be drivable from whatever device you can dredge up, from a top-quality headphone amp to a cheap old laptop you picked up on Craigslist for $50. Rated impedance is 40 ohms, and sensitivity is 112dB at 1mW/1kHz.
In the box
Meze includes two cables—one 5′ (1.5m) and one 10′ (3m). Both are tipped with 1/8″ (3.5mm) mono plugs on the headphone ends, and a 1/8″ stereo plug on the source end. A 1/8″-to-1/4″ (6.3mm) adapter is also included. Meze offers a $59 cable tipped with a 4.4mm Pentaconn balanced connector on its website. The molded semi-hardshell case is made from a rubbery polymer.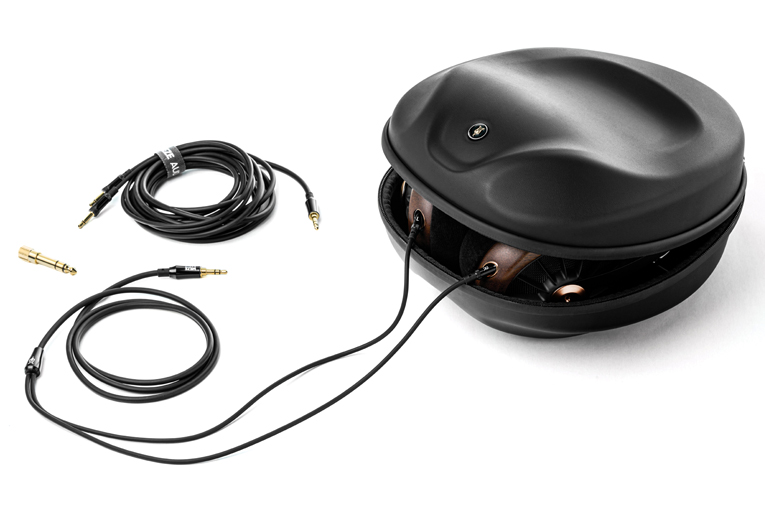 Use
The 109 Pros are total winners when it comes to comfort. Every time I wore them, I forgot I was wearing headphones. There's just gentle pressure around your ears, and the covering of the earpads—which feels like a low-pile velour—never irritated my skin or made my ears sweaty. They're also sensitive enough to drive with a smartphone; my Samsung Galaxy S10 easily got them cranking.
One weird thing is that the metal headbands ring into the earcups when you tap on them—something that might cause sonic smearing as they resonate with the music, but I guess the headbands are well isolated from the earcups, because I never heard any resonance. Maybe I'll notice some when I do the measurements.
Sound
David Chesky's new The Great European Songbook (24-bit/48kHz AIFF, The Audiophile Society) strikes me as the perfect audiophile piano jazz album. It's a piano, double bass, and drums trio performing works by classical composers reimagined and played as jazz standards. Not only is the performance a kick, but the sound is just about perfect: intimate images of the drum kit and double bass close-up in front and to the right, respectively, with the piano farther back to the left, producing a more spacious sound because it's farther from the microphone.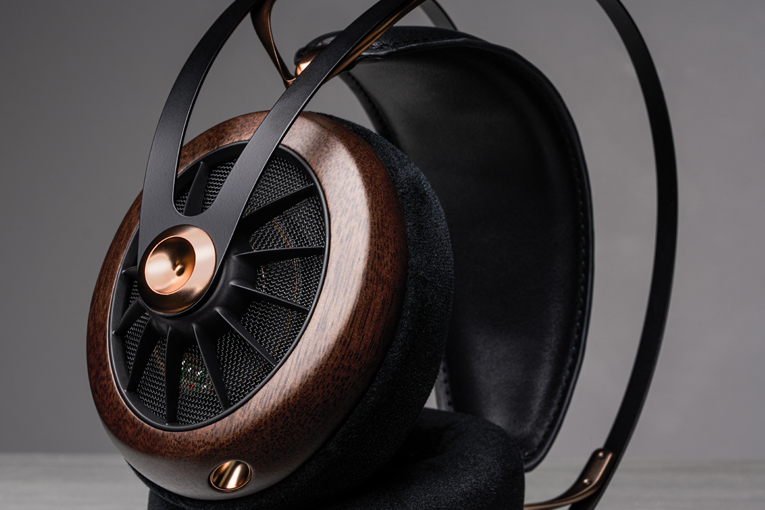 On the intro to "Fuga No. 2," a twist on J.S. Bach, it's really cool to hear the drums start out and, being on their own, sound more reverberant. Then the piano jumps in and "steals" the sense of space. A lot of headphones would mess this up, making the bass too boomy or thin, or overemphasizing the treble so the brushed snare and cymbals capture too much attention. I have to admit, it's not super-sexy for me to say simply that "the 109 Pros got it right," but that's kind of the best you can do with this recording—just get out of the way and let the artistry do the talking.
Another recent melding of classical and jazz that's well worth a spin is the version of Charlie Parker's "Ornithology" from recorder virtuoso Lucie Horsch's Origins (24/96 FLAC, Decca/Qobuz). This is a very light, acoustic take on bebop, with the recorder backed by brushed drums, a string quartet, and double bass, and a complex arrangement somewhat reminiscent of those on Charlie Parker with Strings. I loved the way the 109 Pros portrayed the layers of space in the studio, and all the instruments sounded distinct without jumping out of the mix even slightly. The recorder didn't have that simplified, almost sine-wave-ish sound for which it's known; I could get a sense of breathiness that reminded me of flute, but with a little more body and some surprisingly expressive pitch bending by Horsch.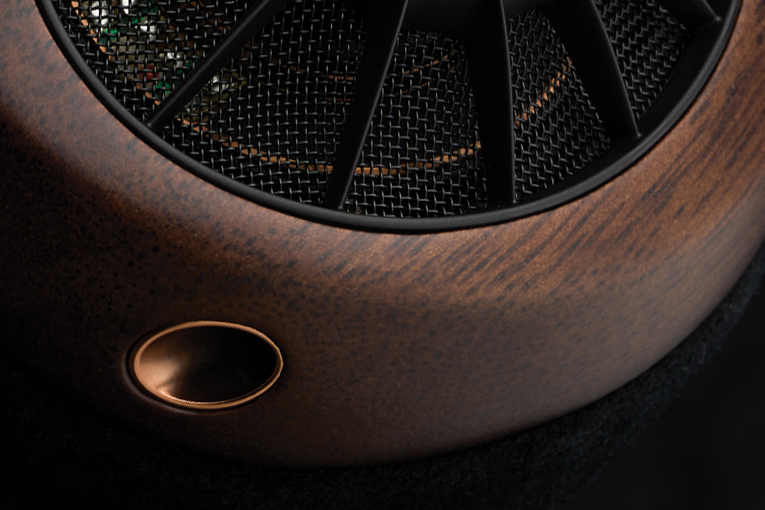 I was thinking, though, that some audiophiles (although definitely not I) would want a little more zip in the treble. I knew I'd get a chance to shoot these out against treblier headphones later, but until then, I put on something I knew would sound dull if the treble wasn't right: Toto's "Rosanna" (Toto IV, 24/192 FLAC, Columbia/Qobuz). Hah! Here's the track that could tell me what these headphones are doing. Based on "Rosanna," I'd say they have a very detailed sound—it was real easy to hear my favorite part of this track, the bongos almost buried in the left channel—but I definitely felt like the treble was dialed down a decibel or two overall, because the snare and cymbals, for the most part, didn't jump out as they usually do. Except that I heard a little extra zip in the hi-hat, which suggested a bit of a peak around 5 to 8kHz. And I thought there was a dB or two more upper bass than I'd like.
But the mids? I can't say a thing about them except that they were dead on. And again, it was super-detailed, especially for headphones that don't pump up the treble. As I kept listening through this superbly produced and played track, I felt like I was getting something pretty close to a "reference" presentation—in other words, something very similar to what the artists probably heard in the studio.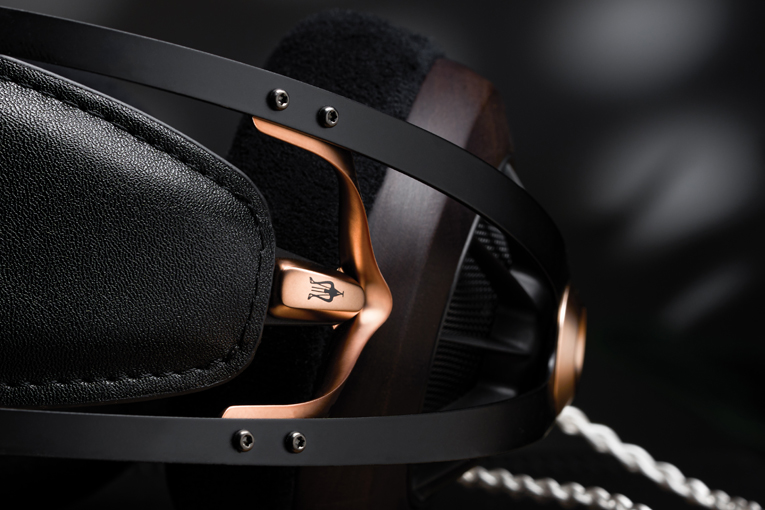 I really wanted to dig even deeper into the treble, though, and check out some familiar female vocals while I was at it, so I put on Joni Mitchell's "All I Want" (Blue, 24/192, Reprise/Qobuz), which is just Mitchell's voice, guitar, mountain dulcimer, and something thumping in the background, like a cajon or a foot being pounded on the floor or a hand banging on a guitar case. I have to say, the 109 Pros gave me one of the clearest presentations of this recording I've ever heard. It was easy to pick out all the details in the instrumental parts—and in fact, I came to a new appreciation of how sophisticated and thought-out Mitchell's guitar playing is on this tune. I struggled to find anything about the 109 Pros' portrayal of this recording that I didn't like.
Comparisons
I compared the 109 Pros with a few different high-end competitors: the Grado RS-2x ($550), Sendy Peacock ($1499), and HiFiMan HE6se ($1800) headphones.
I started with the same Joni Mitchell recording. The Grados sounded even clearer in the treble, but that's surely in large part because they had a lot more treble—and less bass, because some of the lower resonant tones of the voice were lost, and whatever made that thumping sound seemed dialed down by about 8dB. The HiFiMans sounded surprisingly like the 109 Pros, with comparable clarity, a little more treble, and a little less bass; these sounded like they had tonal tilt pivoting around 1kHz, with the treble elevated about 2.5dB at 20kHz and attenuated 2.5dB at 20Hz. The Sendys had a nice, full sound, but with a notably strong treble peak, perhaps around 3 or 4kHz, that made the voice sound a little edgy.
Wanting to take a break from all this trebly stuff and play something "normal," I put on the proto-power-pop band Big Star's "When My Baby's Beside Me" (#1 Record, 16/44.1 FLAC, Stax/Qobuz). The Sendys sounded a little on the sizzly side, especially with the drums, but nicely full and exciting. The HiFiMans, again, had that mildly treble-tilted sound; they gave me a nice, bass-lite version of Big Star without much drive, kind of like one of the nicer table radios of Big Star's era, but with vastly higher fidelity. The Grados were treblier still, and not really able to portray the drive of this band. I'd say the 109 Pros didn't quite have the vividness and life of any of the others, but I'd also say they were the most neutral-sounding and clearly the best on rock.
Conclusion
I kind of feel like with the 109 Pro headphones, Meze Audio is giving away its magic on the cheap. No, they're not quite as great-sounding as the Empyreans, but I find them delightfully listenable over the long term, clean and neutral enough to let me "hear into" the recordings and pick out all the parts, which is what I like to do when I'm listening to good headphones. In my personal opinion, I find the 109 Pros' looks even more appealing (and less ostentatious) than the Empyreans' appearance, and the comfort is about as good as it gets. Definitely on the shortlist if you're looking for high-end headphones that sound great overall no matter the musical genre, but won't cost you a fortune and won't annoy you with a lack of creature comforts.
. . . Brent Butterworth
This email address is being protected from spambots. You need JavaScript enabled to view it.
Associated Equipment
DAC-amplifier: iFi Audio Zen DAC
Meze Audio 109 Pro Headphones
Price: $799.
Warranty: Two years parts and labor.
Meze Audio
Str. Independentei 12/3
Baia Mare, 430071, Romania
Phone: +40 731-426-316
Website: www.mezeaudio.com