Sound:











Value:











(Read about our ratings)
Measurements can be found by clicking this link.
Inflation's a big concern these days, but maybe not in audio. The excellent JBL 305P MkII powered speakers I use for mixing recordings are down to $108 each right now (all prices in USD). You can get full-on tube amps—with a tube rectifier, no less—for $299. And it's just as good in headphones, where you can get the beautifully crafted, rosewood-backed Sivga Oriole headphones for just $199, or in dark zebrano wood for the same price. If you'd shown me these five years ago, I'd have assumed they cost at least $500.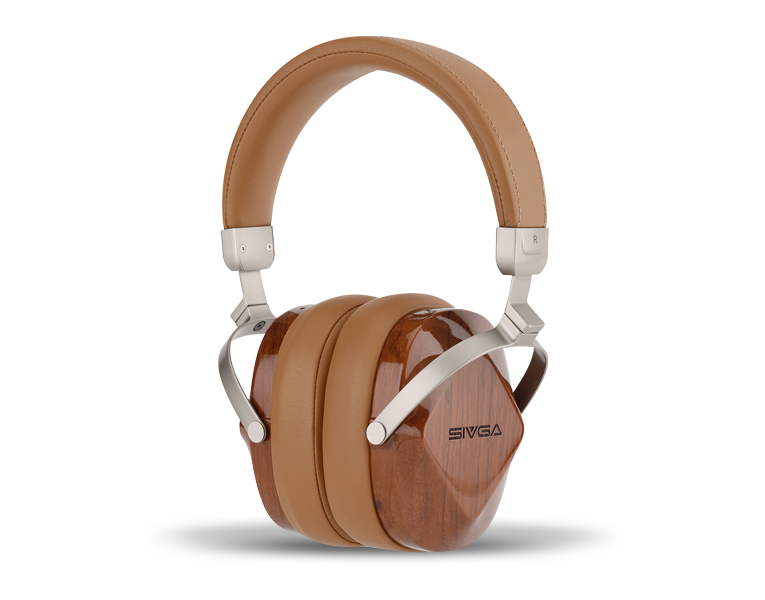 There's nothing unusual about the Orioles, other than how well-made they seem for the price. Inside each earcup is a 50mm dynamic driver, rated at 32 ohms impedance (more or less the standard impedance for headphones), and 108dB sensitivity, which means any source device can drive them to loud levels.
A padded, leather-covered band holds the headphones in place, with click-stop adjustments for band length. Swiveling metal yokes support the earcups, which are fitted with soft, leather-covered foam earpads.
I'm obviously scrambling for something to say about these, so let's just dig in.
In the box
The Orioles include a 2m (6.5′) cable with mono 2.5mm (1/10″) connectors on the headphone end and a 3.5mm (1/8″) stereo connector on the source end. The package also includes a fabric carrying sack and a 1/8″-to-1/4″(3.5mm-to-6.3mm) adapter.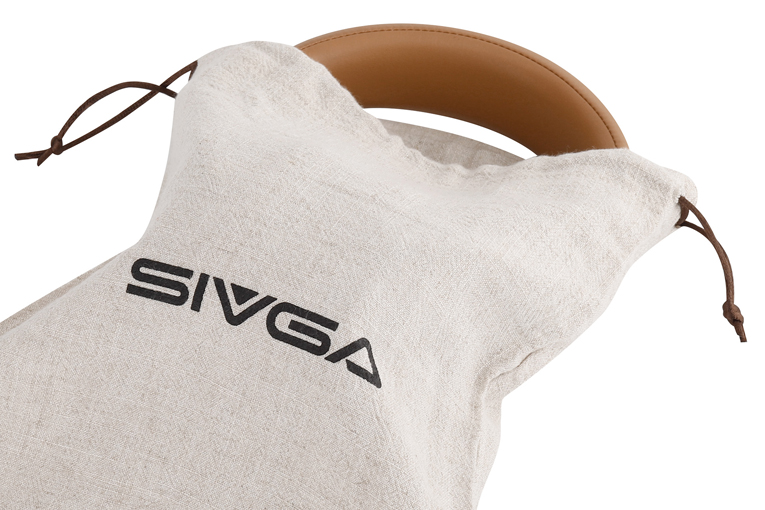 Use
The only thing I can find to complain about with the Orioles' ergonomics is that the earpads' inner cavities are slightly too small to accommodate my rather large ears. They're sensitive enough that they'll play very loud even with conservatively mastered material, such as Camille Thurman's Waiting for the Sunrise (320kbps Ogg Vorbis, Chesky Records / Spotify).
Sound
I noticed when I played the Camille Thurman album that the Orioles had a fairly spacious and detailed sound, especially for a $200 dynamic-driver model, and I got the same impression when I played "Soft Winds" from On a Clear Day: Live In Zurich, 1971, from the Oscar Peterson Trio (24-bit/96kHz FLAC, Mack Avenue / Qobuz). I heard a nice sense of ambience from Peterson's piano, and drummer Louis Hayes's cymbals and snare drum sounded especially clear—even to the point where the ride cymbals seemed a little accentuated. There seemed to be a bit of a push in the midrange, which gave the piano a somewhat harder sound and added a somewhat nasal quality to Niels-Henning Ørsted Pedersen's double bass, emphasizing the growl of his bass notes.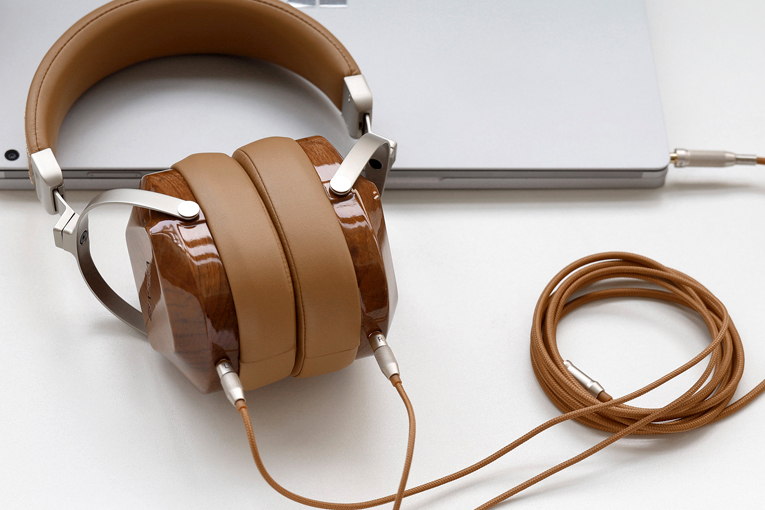 On a more mainstream recording, "Last Night Lonely" by country singer Jon Pardi (Mr. Saturday Night, 24/96 FLAC, Capitol Nashville / Qobuz), that midrange boost was evident, pushing his vocals a little more to the forefront and emphasizing the snare drum and fiddle. It wasn't an overt mid-boost, though. I test a lot of hearing-enhancement products, and it sounded to me like some of the devices that provide a mild boost between, say, 1 and 4kHz in order to make voices stand out more. Of course, that can be done in an unnatural-sounding way, but it wasn't so in the case of the Orioles. It also made it possible—and more comfortable, in fact—to turn down the volume without sacrificing clarity or voice comprehension.
This might sound silly, but my experience with Mr. Saturday Night made me wonder if the Orioles might help me better understand the growled, garbled lyrics in extreme-metal band Celtic Frost's classic "The Usurper" (To Mega Therion, 16/44.1 FLAC, Noise Records / Qobuz). Nope, not even the Orioles could do that—but listening to "The Usurper" through them gave me more insight into their sound. As with Mr. Saturday Night, I found my normal listening volume somewhat fatiguing, and turned the headphones down to a lower listening level than normal—about 6dB lower, I'd guess. But at this lower level, the music still sounded clear and enjoyable. There wasn't as much bass kick as I'd usually want when listening to music like this, but it was nice (and surely much healthier for me) to listen at this lower level without feeling like I was giving up something.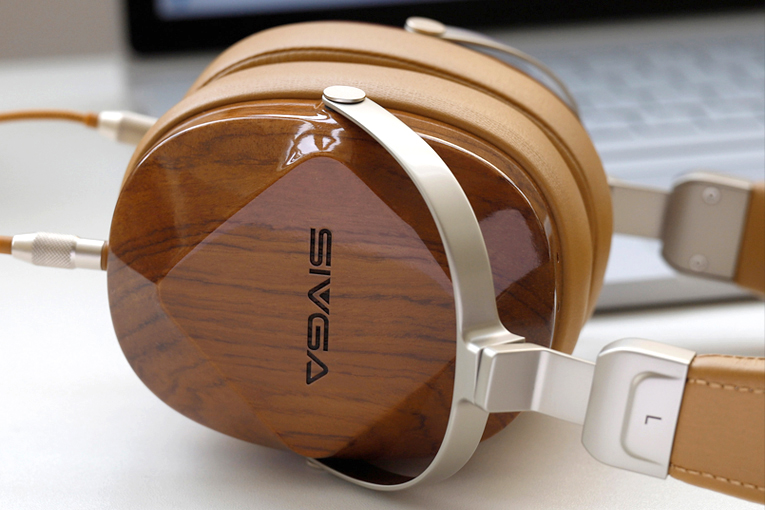 I really enjoyed hearing classics like Santana's version of "Black Magic Woman" (Abraxas, 24/176.4 FLAC, Columbia-Legacy / Qobuz) through the Orioles—again, at a lower volume than I'd normally listen. So often, I want to crank the sound up when I hear a tune I like—to hear more detail, catch the groove, or whatever. But listening to "Black Magic Woman" at a lower level through the Orioles sacrificed nothing but some bass oomph. I loved the way I could hear the subtleties of Santana's playing, such as little strums I'd never noticed; I don't think of him as a subtle player, but maybe I've been missing something. I also loved the clear delineation of the bongos in the right channel and congas, piano, and organ in the left.
Comparison
I compared the Orioles with two other relatively affordable closed-back models, the HiFiMan Sundara Closed-Back and the AKG K371 headphones. As I often do when I'm hearing something different in a set of headphones, I put on my own album with saxophonist Ron Cyger, Take2 (16/44.1 FLAC, Outrageous8 Records / Qobuz). Wanting to investigate the bass a bit more, I chose the bass-heavy tune "Chit-Chat." I heard that same somewhat nasal coloration I heard in the bass on the Oscar Peterson recording, and the guitar and sax seemed emphasized; I wrote in my notes that there "seems to be a boost somewhere around 1.5kHz." The AKGs are what I used when recording the album, and for some of the editing, so of course, they sound "right" to me—but I was a little surprised to hear that the Sundara Closed-Backs sounded more similar to the AKGs than they did to the Orioles. At my usual listening volume, I liked the AKGs and HiFiMans more—but at a lower listening volume, a few clicks down on my phone, that added midrange oomph and clarity made the Sivgas more fun to listen to.
Conclusion
Considering their design and build quality, the Sivga Oriole headphones have to rank as a terrific bargain. Sonically, they're somewhat unusual. If you like to listen at louder volumes to get that satisfying bass kick and toe-tapping groove, I think you might find the Orioles fatiguing. But if, like me (and, I hope, a lot of people), you're making a wise and concerted effort to listen at lower levels, I would definitely recommend checking these out.
. . . Brent Butterworth
This email address is being protected from spambots. You need JavaScript enabled to view it.
Associated Equipment
Smartphone: Samsung Galaxy S10.
DAC-headphone amplifier: EarMen Eagle.
Sivga Oriole Headphones
Price: $199.
Warranty: One year.
Sivga Electronic Technology Co., Ltd.
Building No. 1, Juhui E Valley, High-tech Industrial Zone
Jinfu 2nd Road, Tangchun Village, Liaobu Town
Dongguan, Guangdong, China 523000
Phone: 0086-0769-22885985
Website: www.sivgaaudio.com