Sound:











Value:











(Read about our ratings)
Measurements can be found by clicking this link.
I've become addicted to the Your Morning Coffee podcast, where two music industry vets examine current trends in their field. The key message they stress is that artists and labels have to re-evaluate their business practices continually. Headphone brands face the same challenge now, and for the same reason—the creator community is growing rapidly, new outlets are emerging every month, and the old ways of doing things are evolving or dying. The DT 900 Pro X headphones are part of Beyerdynamic's answer to this challenge.
Beyerdynamic's been making pro headphones for decades, but the idea of what constitutes an audio professional is changing quickly. It might be a veteran engineer in a famous studio. But it might also be a YouTube star like Davie504 (usually seen wearing his Beyerdynamic headphones). Or it might be someone who edits a podcast before breakfast and then uses the same headphones for their commute. The DT 900 Pro X headphones ($299, all prices USD) are built to serve all of those purposes.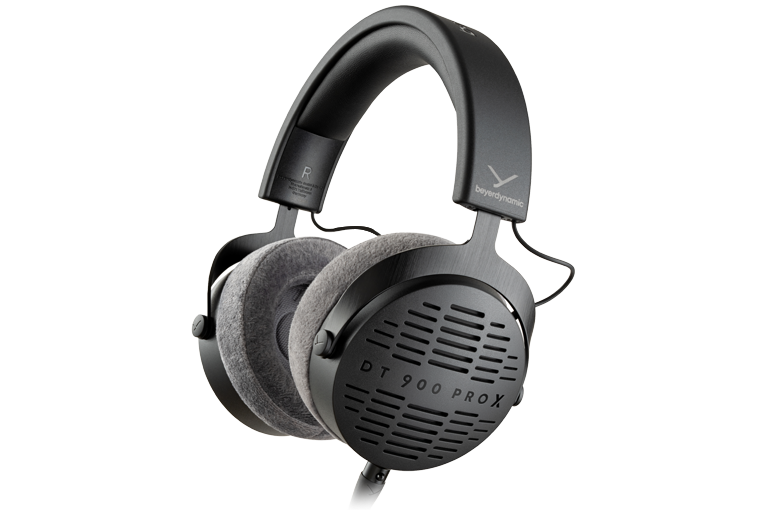 What makes the DT 900s "pro"? That's always been a tough question to answer with pro headphones because lots of consumer headphones work fine in pro applications, and vice versa. The DT 900s do have lots of replaceable parts: the cable (usually the first thing to die in pro 'phones because they get run over by chair wheels or mashed in cabinet doors), the earpads (usually the second thing to die), and the headband pad. They also come with a studio-friendly long cable and a mobile-friendly short cable.
One thing that makes the DT 900s not suited for some pro applications is that they're open-back. They'll likely have a more spacious sound and neutral tonal balance than closed-back headphones, but sound leaks out of them. Use them for mixing and mastering—or listening for pleasure—but if you wear them while recording, whatever sound you're monitoring through the headphones will leak into nearby microphones. If you need something for recording, the DT 700 Pro X headphones, also $299, are similar, but with a closed-back design.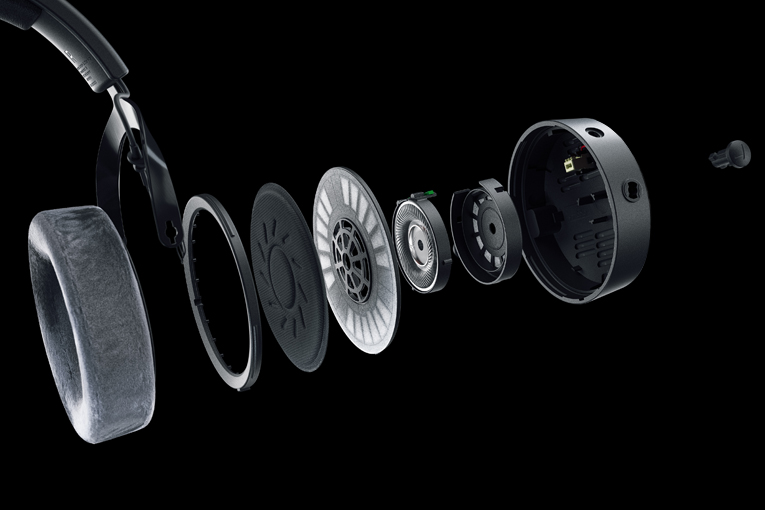 The DT 900s also use a new Stellar 45 dynamic driver with a damping layer suspended between what look like two Mylar layers; this configuration is intended to minimize resonance and distortion. The driver also uses a lightweight voice coil to increase sensitivity. The headphones are rated at 48 ohms impedance, with a rated sensitivity of 100dB/1mW, so they shouldn't be tough for mobile devices to drive.
In the box
The package includes the headphones, a fabric carrying sack, and two cables. Each cable is tipped with a 1/8″ (3.5mm) plug on the source end and a mini-XLR plug on the headphone end. One cable measures 3m (9.8′) and the other 1.8m (5.9′). Both cables include a 1/8″-to-1/4″ (6.3mm) adapter.
Use
The DT 900 Pro Xes proved instantly comfortable, with soft earpads and just enough clamping force to keep them securely on my head without mashing my temples. The velour earpads provide some ventilation, so your ears won't sweat inside the headphones, but they can be a little itchy.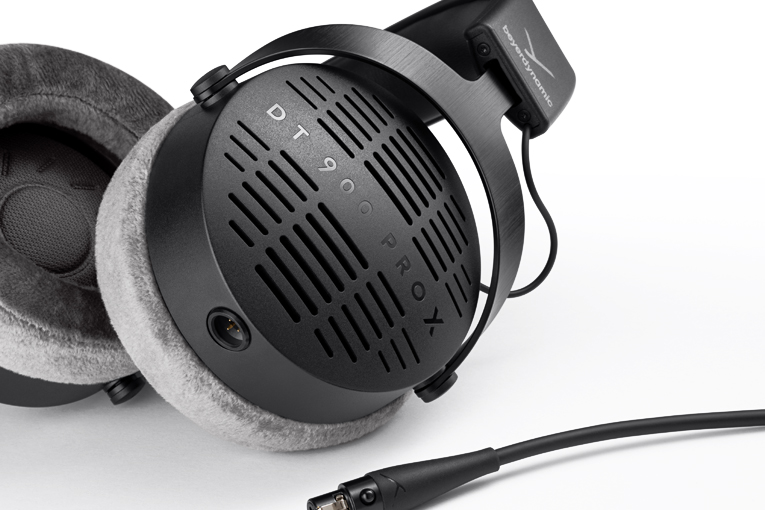 Most mobile devices should work fine with the DT 900 Pro Xes. I used them mostly with an EarMen Eagle DAC-headphone amp, but they played pretty loud with my Samsung Galaxy S10 phone (max output 2.6mW into 32 ohms) with one click to spare on the volume control.
Sound
The only thing that struck me about the DT 900 Pro Xes in my first hours of listening to them was that they presented a spacious sound (typical for open-back models) and that they had a nearly ideal balance of bass to mids to treble (not typical for open-back models). And this was encouraging—I hate to put on a set of "pro" headphones that are obviously too bassy or too trebly, because if you make EQ decisions with those headphones, you probably won't like what you hear on a decent set of speakers.
For instance, on "Leave the Door Open," from An Evening with Silk Sonic by Bruno Mars and Anderson .Paak (24-bit/44.1kHz FLAC, Aftermath Entertainment / Qobuz), I immediately noticed the mix's dense layering of reverb, with percussion effects almost seeming to come from somewhere up in the sky, guitar accents arriving from way off to my right, and the strings (a real string section, not samples) and Mars's and .Paak's voices forming what seemed like different sizes of acoustical "shells" around me. I've heard this tune only a few times so far, so I can't be sure what it's supposed to sound like, but I certainly didn't hear any notable colorations other than a general slight warmness, which, given the neo-soul vibe of the tune, I have to think is part of the mix. Everything sounded clear, but no frequency band or element of the mix seemed highlighted or exaggerated. It didn't sound dazzling, but it did sound good.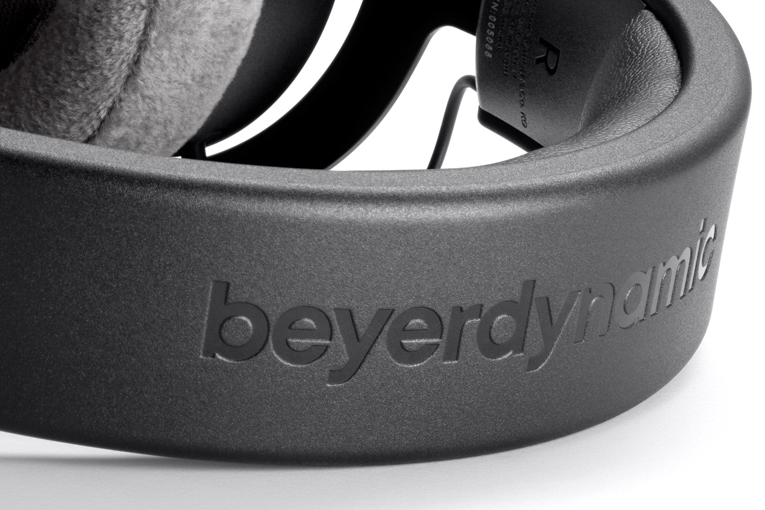 Of course, you don't get much sense of detail or naturalness from most contemporary pop mixes, but you can get that from straight-ahead jazz sides like Faune, by the Raphaël Pannier Quartet (24/96 FLAC, French Paradox / Qobuz). I love to listen to double-bassist François Moutin's solo on "Midtown Blues" because it's such a technical and musical tour de force, but also because, while I don't know what EQ decisions were made here, I do have a good sense of what a typical double bass with a typical jazz setup (usually Thomastik Spirocore steel strings or something similar) sounds like.
I could easily hear the articulation in Moutin's lightning-fast plucking, and Pannier's intricate accompaniment on brushed snare. But I'd say the sound overall was just a tad warmer than most audiophiles would prefer—although it's probably spot-on for what pros would want, because they may have to wear headphones for hours on end and don't need the fatigue that comes from an "exciting," pumped-up-treble tonal balance. I think this perceived slightly soft balance came from the fact that the bass level seemed to be about 1 or 2dB elevated—although it sounded pretty close to the same elevated bass characteristic of the Harman curve. The measurements—available from the link at the top of this review—will tell us for sure.
I wanted to get a clear, indisputable (at least to me) picture of the treble, so I put on a trebly test cut that I've used for more than two decades: James Taylor's version of "Shower the People" from the stereo soundtrack of the Live at the Beacon Theatre DVD (16/44.1 WAV dubbed digitally from the DVD, Sony). Right away, I noticed the clean, uncolored sound—I use this track largely because in the intro, Taylor's voice and his acoustic guitar accompaniment quickly reveal colorations through the whole audio range from 100Hz on up. I didn't hear bloating or excessive twanginess in the guitar or in Taylor's voice, and when the band came in, all the instruments seemed in perfect balance.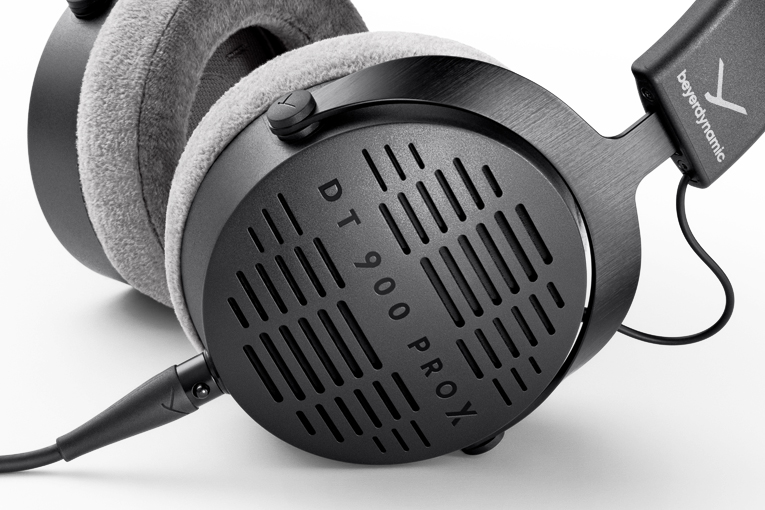 It did seem like the top octave or so of treble was dialed down just a bit, though, so I went into my music room and tapped on a few of the cymbals on my drum kit to give me a bit of a reference. And sure, I don't have the same cymbals or sticks that Taylor's drummer used, and of course his cymbals were miked and passed through a complex recording chain, but it did seem to me that in general, maybe the cymbal work on "Shower the People" did sound subtly soft. This is a pretty minor coloration that I actually find more comfortable for most of my listening; I mention it here just because I know so many headphone enthusiasts really want an extra bit of treble and the perceived sense of detail that it lends.
Still stuck on the highs, I put on a more recent fave: "II. Scherzo: Vivacissimo" from Prokofiev's Violin Concerto No.1 in D Major, Op.19, performed by violinist Hilary Hahn with the Orchestre Philharmonique de Radio France, Mikko Franck conducting (Paris, 24/48 FLAC, Deutsche Grammophon/Qobuz). I have to say, I couldn't find a treble coloration (or any other) here at all. Even in the most frenzied sections of this piece, where Hahn seems to saw away at her axe with reckless abandon, I didn't feel there was a lack of detail. But let's go to some comparisons to find out for sure.
Comparison
I wanted to hear how more "audiophile-y" headphones would compare with the DT 900 Pro Xes, so right away, I grabbed the HiFiMan HE6se headphones ($1800) and an iFi Audio Hip-dac2 to power them. The same Hilary Hahn cut definitely sounded brighter through the HiFiMan 'phones, although not radically so, but I noticed two more important differences. First, the HE6se's seemed to produce a little more sense of "air" and gave me a better picture of the recording venue. Second, I heard more of a "cupped hands" coloration from the violin in the more aggressive passages of this movement, with the violin seeming to produce a more directional, as opposed to omnidirectional, sound. Both of these characteristics are consistent with having a stronger treble response.
Of course, it's more appropriate to compare the DT 900 Pro Xes with headphones you'd consider buying instead of them, so I rounded up headphones that are closer in price: the $299 HiFiMan Devas (used with a cable, which makes them acoustically almost identical to the $149 HiFiMan HE400se's) and the $149 AKG K371s, a well-regarded closed-back model that sticks close to the Harman curve. I was also able to borrow the closed-back DT 700 Pro Xes from my colleague Lauren Dragan at Wirecutter.
I listened to several tracks through these headphones, but I'll focus on the one that best revealed their differences: singer/saxophonist Camille Thurman's version of "September in the Rain" (Waiting for the Sunrise, 320kbps Ogg Vorbis, Chesky Records/Spotify). This is a super-spacious recording using Chesky's Binaural+ technique—a stereo recording from a binaural recording head lightly post-processed so it sounds good through speakers, too.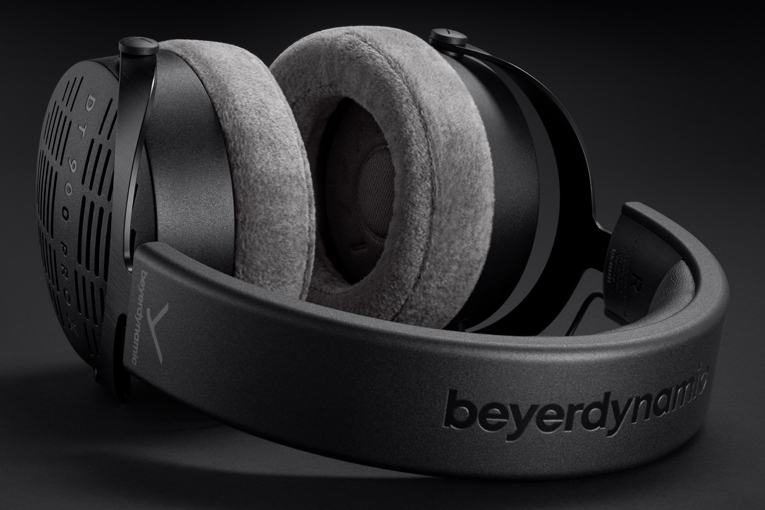 The DT 900 Pro X and DT 700 Pro X headphones sound quite similar, although the 700s have a subtly clearer and more pronounced midrange, and tighter but less-extended bass. Not surprisingly, the 900s had the more spacious sound. I also grabbed a frequency-response measurement of the 700s, so if you check out the measurements page in the link at the top of this review, you can see how they compare. The AKG K371s sounded somewhat similar to the DT Pro 700 Xes—more focused in the mids and tighter in the bass, and less airy in the treble than the DT 900 Pro Xes.
The cabled HiFiMan Devas presented a more fearsome challenge for the DT 900 Pro Xes. The Devas' response sounded flatter; the 900s' bass sounded softer and "woolier" in comparison, and the 900s also seemed to have a bit of a peak at 2kHz and a little extra sizzle in the top two octaves of treble. (Note that these colorations were easy to hear in quick A/B comparisons, but were not apparent with the "slow listening" techniques that most audio publications tout.) The Devas also took the sense of spaciousness—which on Waiting for the Sunrise is about as convincing as stereo recordings get—up about two or three notches. I got more sense of the size and acoustics of the recording space.
Conclusion
The DT 900 Pro Xes are certainly one of the better options I've found in pro headphones for audio production duties like mixing and mastering, where an open-back design makes sense. They're also competitive among $300-ish consumer open-back models for casual listening, although I think some of the similarly priced planar-magnetic models will give audiophiles more of that sparkle and air that they tend to crave. So basically, the DT 900 Pro X headphones straddle those two applications—which is exactly what Beyerdynamic intended.
. . . Brent Butterworth
This email address is being protected from spambots. You need JavaScript enabled to view it.
Associated Equipment
DAC-amplifiers: iFi Audio hip-dac2, EarMen Eagle
Smartphone: Samsung Galaxy S10
Beyerdynamic DT 900 Pro X Headphones
Price: $299.
Warranty: Two years, limited.
Beyerdynamic, Inc. USA
56 Central Avenue
Farmingdale, NY 11735
Phone: (631) 293-3200
Fax: (631) 293-3288
Email: This email address is being protected from spambots. You need JavaScript enabled to view it.
Website: www.beyerdynamic-usa.com