Fresh into a new year and a new decade, worn out from trips to the 2020 Las Vegas International CES and the 2020 NAMM Show in Anaheim, California, I write this column filled with anticipation . . . and dread. Anticipation because I'm excited to see what new headphone innovations will appear this year and into the 2020s. Dread because I'm wondering how I'm going to test them.
Sure, there will be new models of traditional cabled headphones and earphones coming out for the foreseeable future, and evaluating and measuring those isn't difficult after you've done a couple hundred. But the market trends I observed at recent tradeshows suggest those products will make up a decreasing percentage of what I review here at SoundStage! Solo.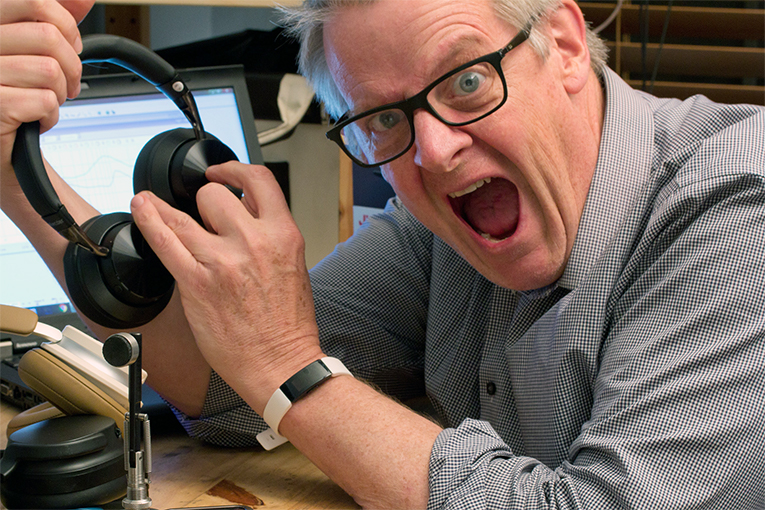 I got quite a jolt on my very first day at CES, when a JBL representative told me that true wireless earphones are projected to make up 50 percent of the company's headphone/earphone sales this year. I wouldn't have been too surprised to hear this from a Bose or a Beats, and yes, JBL is a mainstream brand available at any Best Buy. But still, JBL is a brand revered for decades by enthusiasts, and that still offers $10,000-plus speakers . . . yet even legendary JBL will be focusing on wireless earphones small enough to fit in a shot glass.
These products accept audio signals only through Bluetooth, so to measure them, you have to add a Bluetooth transmitter (which can introduce its own problems) and deal with the roughly 200ms latency found in most Bluetooth systems.
But evaluating them subjectively -- by simply listening to them -- is perhaps even more challenging. Not because they're cheap or because of any limitations of their wireless technology, but because many of them are so sophisticated. And every one of them is, by definition, fed signals from a device (usually a smartphone or tablet) that incorporates powerful audio processing capabilities of its own, as well as an endless selection of apps that can alter the performance of the earphones.
Take the recently reviewed Soundcore Liberty 2 Pro earphones, for example. They work with an app that includes Soundcore's HearID function, which tests your hearing and creates a response curve that optimizes the earphones to suit your ears. So the reviewer has to test the earphones on their own, with HearID activated, and also with the many other EQ curves provided in the app. And I'm not sure how to measure the efficacy of HearID, because how do I account for the characteristics of my G.R.A.S. Model 43AG ear/cheek simulator, which of course isn't capable of taking a hearing test?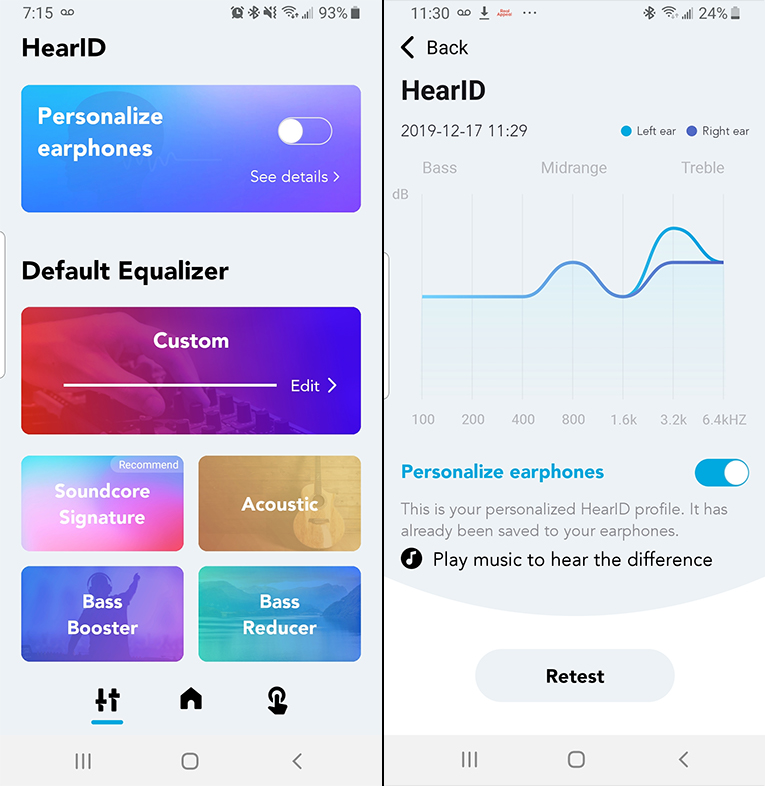 Measuring will become even more difficult as earphones with built-in, always-listening voice-command functions, such as the Amazon Echo Buds, proliferate. I worry that many of these products will, like smart speakers, be locked into certain services that can be accessed only through voice commands requesting certain "skills," and I seriously doubt that a skill called "play 10Hz to 20kHz logarithmic chirp calibrated to 94dB SPL at 500Hz so you can measure my frequency response" will be available. I'm sure I'll figure something out, but again, which of the growing number of EQ curves in these products do we evaluate?
You might counter that audiophiles don't care about these technologies, but it appears to me that they're rapidly embracing them. This month, I'll be reviewing the new Drop + THX Panda headphones, which were built based on suggestions from the audiophile community on the Drop website. And what did the audiophiles want? It's no surprise that they wanted planar-magnetic drivers -- but they also wanted Bluetooth. The headphones will launch with no EQ applied in the amplifier, but they have internal digital signal processing capabilities that will make EQ and other functions possible, and Drop is contemplating creating an app that'll let you access these capabilities.
Do we evaluate these headphones and earphones based on their fundamental sound quality? Or on what their apps can do? How do we weigh one versus the other? Do we go back and see if similar processing might elevate modestly priced, relatively unsophisticated products such as the EarFun Free earphones to a new level of performance? How do we judge headphones and earphones when numerous methods of correcting their performance are waiting in every smartphone and tablet?
All of this adds up to increasingly complicated processes for reviewing -- and a much longer list of questions that headphone buyers will have to consider for themselves. I'm not entirely sure how we'll confront all of these challenges, but I'd sure love to hear your suggestions.
. . . Brent Butterworth
This email address is being protected from spambots. You need JavaScript enabled to view it.