When we're in the midst of a global calamity, it seems like the duty of every columnist to comment on it. As an audio writer, I can claim no special insight into COVID-19 or the economic effects it will have, but this episode did make me think back to the last economic crisis -- in 2008, the year I began my freelance writing career. When it comes to headphones, the technology of that era -- only 12 years ago -- now seems as primitive as the automotive technology of 100 years ago.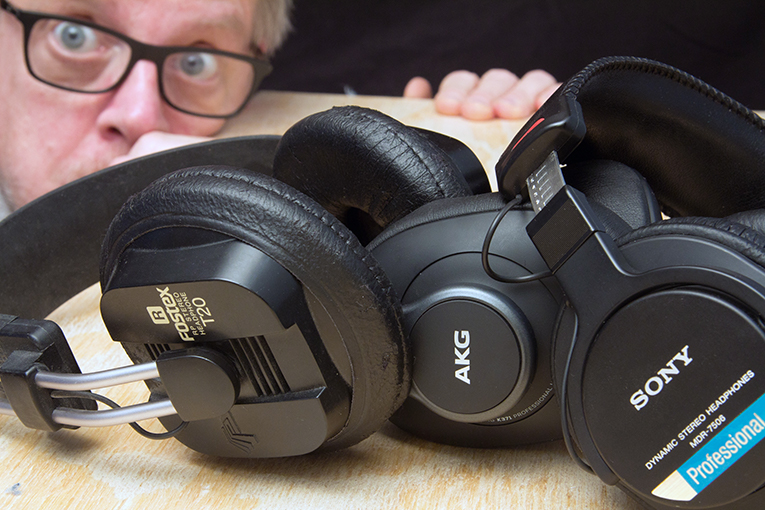 So I thought it'd be interesting and appropriate to take a break from my monthly meditations on the latest and greatest to examine how the headphone field has changed in the last 1.2 decades. Think about what it was like back in 2008:
1) Smartphones and streaming hadn't taken over the world.
The popularity of the smartphone, which put a practically infinite number of listening options into our pockets, turned headphones into the hottest thing in audio. But Apple's iPhone had launched only the summer before, and the first Android phones didn't emerge until late 2008. People using headphones on the go were listening almost exclusively to downloaded or ripped MP3s.
2) Beats hadn't happened.
The fact that the Beats by Dre brand launched at the 2008 CEDIA Expo -- a convention that focuses on home automation and custom-installed audio/video systems -- says a lot about how off-the-radar headphones were back then. I attended that event, and every journalist I talked with afterward said there's no way kids will pay $300 for headphones. But thanks to celebrity endorsements, conspicuous product placements, and cool design, the bass-heavy Beats 'phones sold like crazy. And when established brands tried to copy or even out-bass Beats, the sound of mass-market headphones was ruined for years to come.
3) Most of today's hottest audiophile brands barely existed.
We think of Audeze and HiFiMan as established leaders in high-end headphones, but in 2008, HiFiMan headphones had been out for only a year, and Audeze was still two years from its debut. Think about all the enthusiast-oriented brands that have launched since then: Abyss, Campfire Audio, Dan Clark Audio (formerly MrSpeakers), Meze, and ZMF, just to name a few. And think about the speaker companies who've entered the market since then -- Bowers & Wilkins, Focal, Klipsch, and PSB most notably, plus many such as Definitive Technology, KEF, MartinLogan, Paradigm, and Polk who have already come and gone from the headphone market.
4) Bluetooth headphones for music didn't exist.
In 2008, Bluetooth was just a telecommunications technology, something you used to connect your cell phone to a headset of some sort so you could chat hands-free and cable-free. A2DP (Advanced Audio Distribution Profile), which allowed transmission of high-quality stereo audio, had only just started to appear in consumer audio products. It took another couple of years for use of A2DP to become widespread -- and the launch of the headphone jack-less iPhone 7 in 2016 to make Bluetooth a necessity, rather than a mere convenience, for hundreds of millions of people.
5) Digital signal processing hadn't hit headphones.
It's increasingly common for designers to tune active (i.e., Bluetooth and/or noise-canceling) headphones using a digital signal processor built into the headphones, rather than through traditional physical modifications -- a trend exemplified by the new Marshall Monitor II A.N.C. headphones, in which the DSP seems to do all the work and little effort seems to have been put into the acoustical tuning. But I can't think of a single set of DSP-tuned headphones that were available in 2008. Even Bose was, at the time, relying on old-fashioned analog circuitry in its noise-canceling headphones -- yet they canceled noise as well as just about anything on the market today.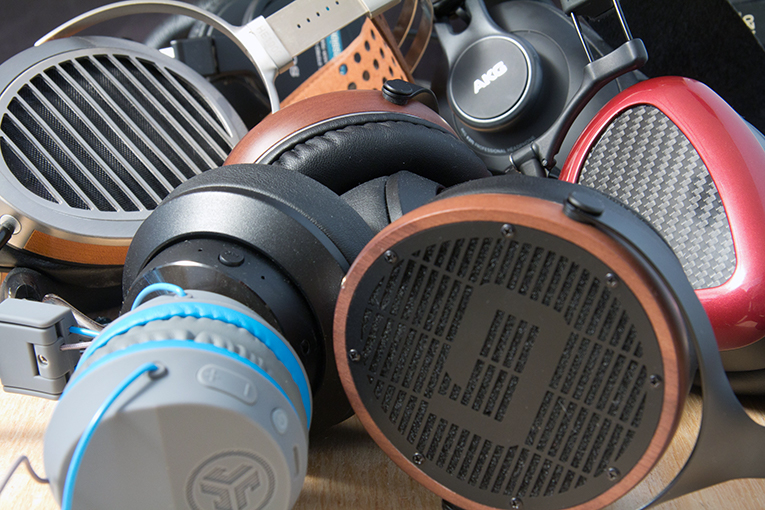 6) Chinese brands hadn't entered the market.
Even back in 2008, almost all headphones were made in China, but they were always sold under brands familiar to Americans and Europeans. Several years ago, seeking to break the tyranny of overseas brands who could change suppliers at will, many Chinese companies launched their own brands -- and some of them have become real contenders. From the bargain-priced models from Anker (SoundCore), EarFun, KZ, and Tribit, to the more elite offerings of such companies as Fan Acoustics, SendyAudio, Simgot, and Unique Melody, many Chinese brands are now as respected as decades-old marques such as AKG, Beyerdynamic, and Sennheiser.
7) We really didn't know what headphones should sound like -- or how they should measure.
While there were guidelines for headphone testing in 2008, as documented in the IEC 60268-7 standard, little correlation between measurement and subjective sound quality existed. When I did my first headphone measurements in 2010, using a borrowed Brüel & Kjaer head-and-torso simulator (HATS), I had only a vague idea what the measurements should look like, and I couldn't find any measurements online to use as a guideline. Even when I bought my own measurement gear a year later, I was taking only educated guesses as to what the measurements meant -- until I read The Relationship Between Perception and Measurement of Headphone Sound Quality, the paper that introduced the Harman curve, which is so far the best standard we have for the headphone frequency response most listeners prefer. And that brings me to the last point . . .
8) Too many headphones sucked.
In my early days of headphone reviewing, right as the "headphone craze" started, the standard for headphone sound quality was depressing. While there were some great-sounding headphones back then -- the Fostex T20s, Grado SR80s, Sennheiser HD 650s, and Sony MDR-7506es all come immediately to mind -- I'd say that at least half of them were extremely unnatural-sounding, and the increasingly common mimicry of the early Beats sound only made the trend worse.
Now things are very different. You can get terrific-sounding headphones such as the HiFiMan HE400i's and the AKG K371s for less than $200 -- and they'll sound good even if you plug them straight into a smartphone or tablet. Yes, I still find headphones I don't love, and some whose tuning seems inexplicable, but now when I confront a pile of headphones or earphones, I usually find many that I like. You can even get a set of nice-sounding true wireless earphones for $50 -- something that would have seemed impossible 12 years ago. And when you're stuck at home in times of economic uncertainty, a good, affordable set of headphones and a nice selection of new tunes and old favorites is a wonderful thing indeed.
. . . Brent Butterworth
This email address is being protected from spambots. You need JavaScript enabled to view it.