Sound:











Value:











(Read about our ratings)
There are few brands that elicit a more varied response between audiophiles and average consumers than Beats. Perhaps because I'm firmly on one side of that divide, I understand why. Early Beats headphones were pretty bad, even by the standards of the day (headphones have come a long way since then). To counter that situation, Beats had a colossal marketing budget. Honestly, though, I think their mainstream appeal was a huge factor behind the explosion of headphones as an audio category.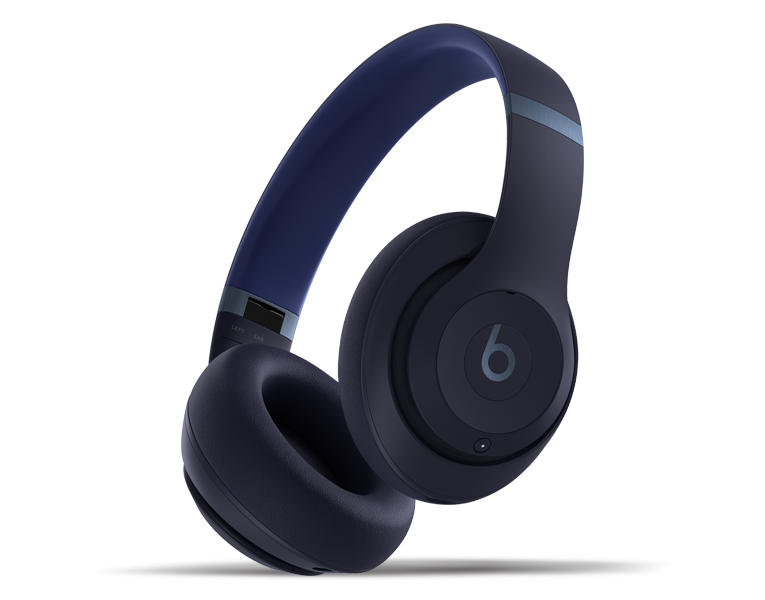 Since Beats was acquired by Apple, things have changed quite a bit. There have been some pretty good models, and many even lacked the infamous overwhelming bass of early Beats headphones.
I view all companies with massive marketing budgets with a healthy (perhaps excessive) degree of suspicion, but I'm also open to the idea that their engineers and designers are given enough resources to create something great. Which brings us to the new Studio Pros. They're noise-canceling over-ear headphones with 40mm dynamic drivers, competing with similar offerings from Bose, the Sony WH-1000XM5 headphones, and the Sennheiser Momentum 4 headphones. They slot right in the middle at $349 (all prices USD).
In the box
Inside the recyclable box is an impressively small carrying case. It doesn't look like the size or shape to hold over-ear headphones—more like a dopp kit. Inside are two cables: USB-C-to-USB-C and 3.5mm-to-3.5mm analog. There's even a little zippered pouch inside if you want to carry something else. Beats calls these headphones "studio," but they're perfectly sized to be great travel headphones.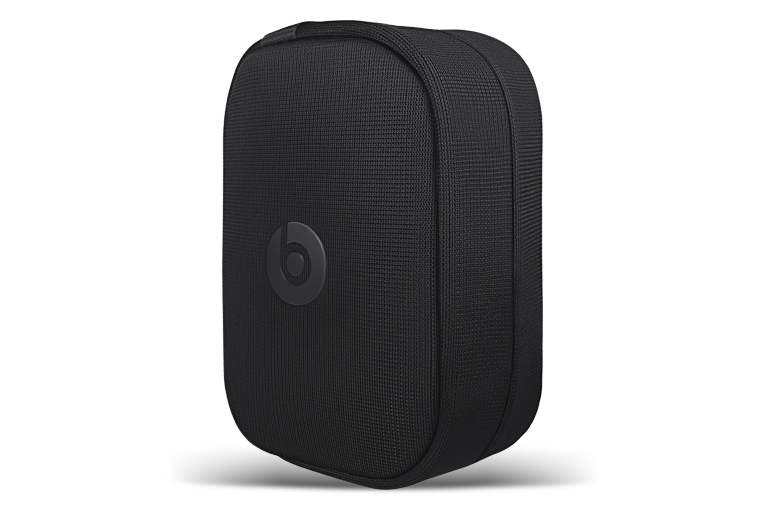 Use
The reason the carrying case is so small is that each side of the Studio Pros folds inward. Some over-ears fold flat; these fold into a sort of football shape. Physically, they're a little on the small side. Those with larger ears might have difficulty getting a comfortable fit. At 260gm, they weigh about the same as the Momentum 4s and slightly less than the Sonys. Given their size and fit, I wouldn't say they're more comfortable. People with larger heads would probably say they're less comfortable.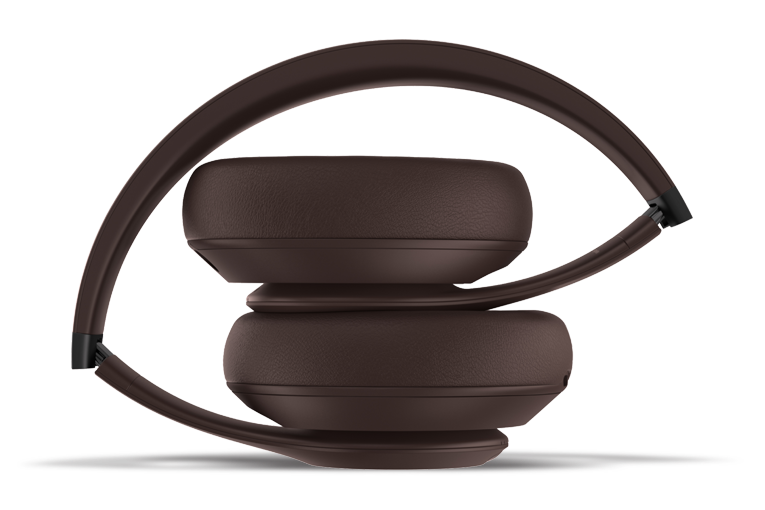 I had a little difficulty connecting to the app on my Google Pixel 7 smartphone. They didn't automatically pair despite the Fast Pair option being offered, so I had to pair them manually. I don't fully blame the headphones, largely because Bluetooth in general is awful.
The app lets you turn noise canceling on and off, enable a transparency mode, change what the buttons on the outside do, and so on. It's fairly bare-bones, and it doesn't have an EQ function. Interestingly, if you connect to a device via USB-C, you can select one of three sound profiles: Beats Signature (for music), Entertainment (for movies and games), and Conversation (for podcasts and calls).
The exterior, at least on my brown review sample, is a magnet for fingerprints. I admit this is a little subjective, but the Studio Pros don't particularly feel like $350 headphones. The Sennheisers are the same price, and their cloth covering on the headband looks more high-end. The Beats' plastic construction, including the big clicky button on the side, doesn't seem like what you'd find on headphones of this price.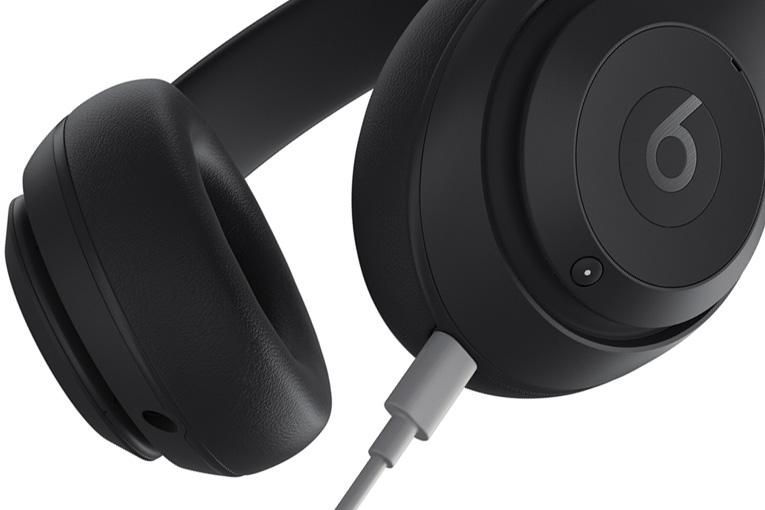 I appreciate that my next complaint is an (almost?) irrational pet peeve, but what is it with headphone designers refusing to make it obvious which is the left and which is the right earcup? The Sony headphones' indicators are tiny, but at least they're color-coded. On the Studio Pros, the only indication comes from the words "LEFT," then a wide space, then "EAR," on the headband above the earcup in tiny print. It's placed and spaced so oddly I wonder if it was a begrudged afterthought on the part of the designers. In fairness, I get unreasonably annoyed by bad kerning. If you don't, this probably won't bother you.
Sound
Of course, the important thing is the sound. Overall, I'd say the Studio Pros have a bit of a boost in the upper-midrange / lower-treble range, along with some extra bass. A fairly safe response, and one that's far closer to neutral than the house sound Beats was known for historically.
Carly Rae Jepsen's "Surrender My Heart" (The Loneliest Time, 24-bit/48kHz FLAC, Silent Records / Qobuz) showed off many of the Studio Pro's strengths. There was a little extra bass, which I'm not opposed to, but it was well controlled and not boomy. It didn't extend too deep, but it didn't sound particularly rolled off. Jepsen's voice, and some of the percussion, was boosted slightly. The Studio Pros, in general, accentuated vocals a little. It wasn't enough to throw off the balance—more that it highlighted voices, which would benefit some types of music more than others.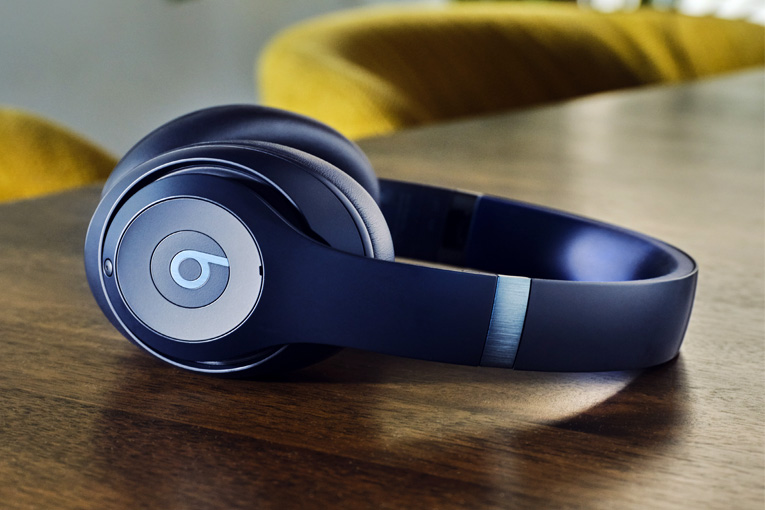 Switching to classical, I put on the first movement, Allegro, from J.S. Bach's Harpsichord Concerto No. 4 in A Major, BWV 1055 from Albrecht Mayer's Bach Generations (24/96 FLAC, Deutsche Grammophon / Qobuz). Overall, the Studio Pros were very well balanced. Mayer's oboe had a delightful timbre, standing out just enough from the orchestra, as it should. The strings were clear and never harsh. The cello and double bass filled in the low end without overwhelming the mids or treble.
For closed-back headphones, the soundstage is impressively large. The heavily panned tracks of "California Dreamin'" (Greatest Hits: The Mamas & The Papas, 24/96 FLAC, Geffen / Qobuz) really showed this off, with the vocals seeming to sit out over my shoulders.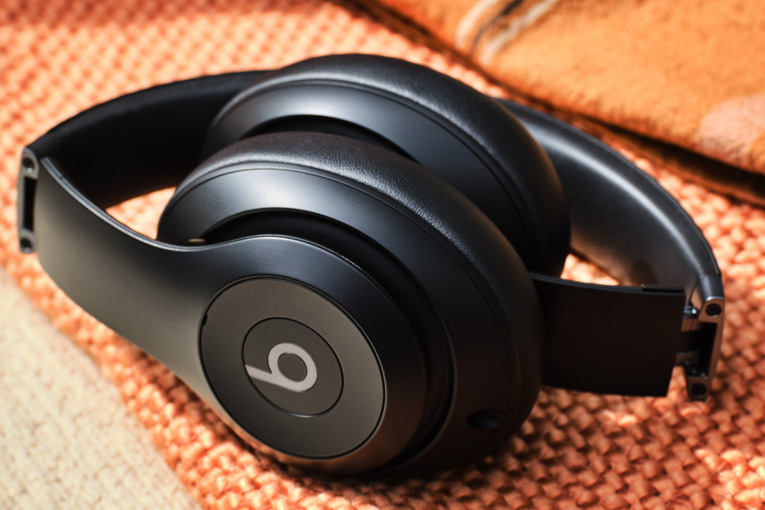 The push in the vocal range did Emmylou Harris's "Bluebird Wine" (Pieces of the Sky, 16/44.1 FLAC, Warner / Qobuz) justice, though in fairness I'd listen to her sing in a phonebooth. Though there was some extra bass, it wasn't as overwhelming as it was in early Beats models. There wasn't a lot of atmosphere or upper treble. I don't have a particular issue with this, but if treble is your thing, these aren't for you.
Comparison
Having both the Sony WH-1000XM5 and Sennheiser Momentum 4 headphones on hand, they seemed like logical comparisons.
First up with the Sonys was "Ventura Highway" from America's 1972 album, Homecoming (24/192 FLAC, Warner Bros. / Qobuz). The Sonys' soundstage was much more confined, and they had a darker sound overall. The Sonys had more bass while the Beats had more upper-midrange. The acoustic guitars, for example, were much clearer and more present on the Beats. However, the Sonys were a lot more comfortable.
The Studio Pro headphones' noise canceling is pretty good, better than average. The Sonys reduce more low-frequency sound, however. If you wear glasses, the design of the Studio Pro headphones' pads and earcups make getting a good seal difficult—or at least, more difficult than with the Sony headphones.
Switching over to the Sennheisers, Chris Isaak's "Somebody's Crying" (Forever Blue, 16/44.1 FLAC, Reprise Records / Qobuz) gave both headphones a chance to show their idiosyncrasies. While both boost the treble a little, how they do it is very different. On this track, the snare drum is quite noticeable on both 'phones, but with the Sennheisers there was an extra bit of sparkle. It's also much more present in the mix, with the midrange taking a step back. Almost like there's the band on stage, and one guy with a snare drum standing out front. In neither case was the treble fatiguing or grating, but I preferred the relative balance of the Beats.
Conclusion
The $300–$400 noise-canceling over-ear segment is one of the most competitive in the headphone market. Nearly all the major players have an offering in that range, and for the most part they're all at least decent. Overall, I'd say the Studio Pros sound good. I didn't love them, but I'd reach for them before, say, the Sennheisers. The Beats didn't "wow" me, but they're definitely well above average.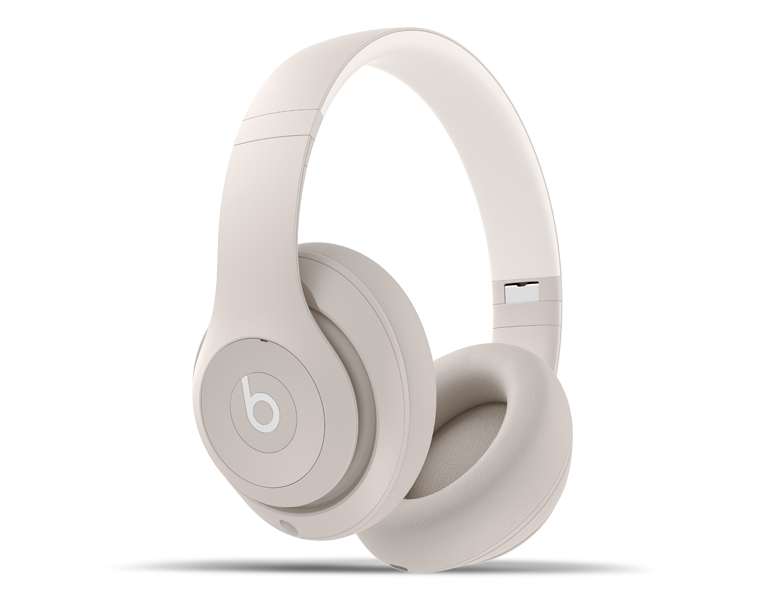 With the Sonys and Beats arrayed on my desk, if I wanted to do some non-critical listening, I'd probably choose the Sony XM5s. While the Studio Pros sound better in some respects, the Sonys are just more comfortable.
. . . Geoffrey Morrison
This email address is being protected from spambots. You need JavaScript enabled to view it.
Associated Equipment
Smartphone: Google Pixel 7.
PC: Microsoft Surface Pro 8.
Beats Studio Pro Headphones
Price: $299.
Warranty: One year.
Beats Electronics
8600 Hayden Place
Culver City, CA 90232 USA
Phone: 800-028-2329
Website: www.beatsbydre.com